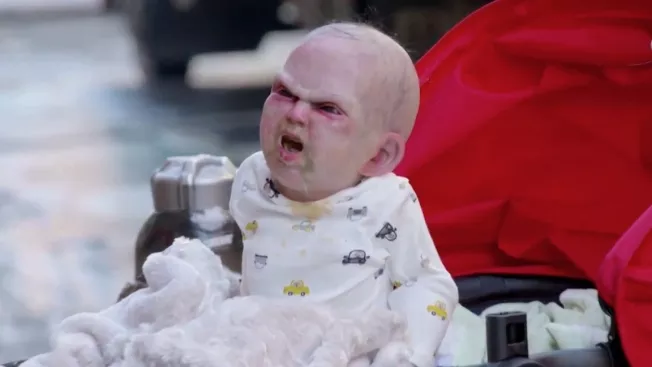 Beware: If you are taking a walk and find a baby stroller minus a mom on your path, don't stop and, especially, don't look—it may be the baby from hell that scared the, well, hell out of New Yorkers not too long ago. That same baby is coming to San Antonio on Friday and no one is immune (except, perhaps, street sweepers). If you're not pregnant, take a look:
Devil's Due, directed by Matt Bettinelli-Olpin and Tyler Gillett and featuring Allison Miller, Zach Gilford, opens Friday, January 17 at all Santikos locations except Bijou.
If you want more, go to the next page to see the movie's trailer.