Thu 11/20
"Intense and Fragile"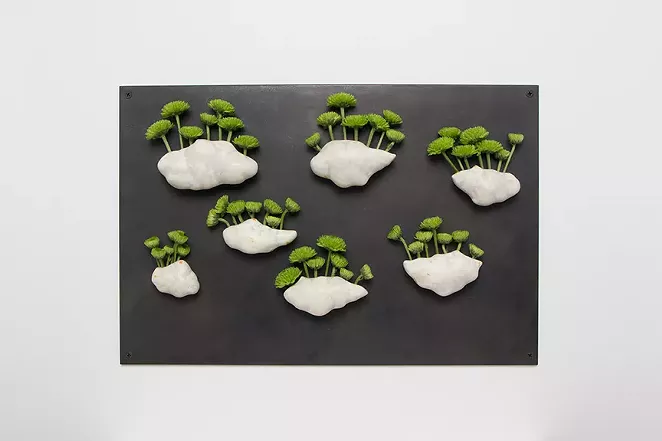 If you break it, you buy it. With that said, the Southwest School of Art's Russell Hill Rogers Galleries open "Intense and Fragile," an exhibition exploring "the conjunction of physical properties and conceptual frameworks in contemporary porcelain sculpture." Featuring artists from all around the country, including SA's own Jennifer Ling Datchuk and Ryan Takaba, the group show highlights a wide range of work—from meticulous miniatures to grand wall and floor installations. Concurrently, Austin-based Liz Rodda unveils a group of cough-syrup dye transfer works in the Ursuline Gallery.
Free, 6-8pm Thu, Southwest School of Art, 300 Augusta, (210) 224-1848, swschool.org
.
—Murphi Cook

Thu 11/20
Get REEL: Brigadoon


Set in an enchanted Scottish village that appears but once a century, Alan Jay Lerner and Frederick Loewe's elaborate musical
Brigadoon
found staying power on 1940s-era Broadway thanks to a winning mix of stellar dancing, memorable show tunes and a plot fusing romance with fantasy. Although it scored three Oscar nods and sparked an Emmy-winning TV movie, director Vincente Minnelli's fairly faithful MGM adaptation got dissed by
The New York Times
as "curiously flat" and "pretty weak synthetic Scotch." Beyond its fairy-tale appeal and vintage charm, the 1954 film is distinguished by fanciful sets, covetable costumes by Oscar winner Irene Sharaff and dance sequences that showcase the legendary talents of Cyd Charisse (as nimble lass Fiona Campbell) and Gene Kelley (as American hunter Tommy Albright). As part of its 60th anniversary film series, the McNay brings
Brigadoon
back out of the mist with a screening of Minnelli's G-rated gem.
Free, wine reception at 6pm, film at 6:30pm Thu, McNay Art Museum, 6000 N New Braunfels, (210) 824-5368, mcnayart.org
.
—Bryan Rindfuss




Fri 11/21
Last Comic Standing 2014 Finalists Tour

Everyone thinks they have a great sense of humor, but do you have what it takes to make a room full of adults laugh? Statistically speaking you do not. But against all odds, Nikki Carr, Lachlan Patterson, Rod Man, Joe Machi and Rocky Laporte do have what it takes and they've proven it many times over; first by even being chosen to compete on NBC's Last Comic Standing and then by besting the other 95 percent of their peers in the eyes of show judges Russell Peters, Keenan Ivory Wayans and Roseanne Barr—all people who know something about proving themselves.
$26.50-$117.50, 8pm Fri, Tobin Center for Performing Arts, 100 Auditorium Circle, (210) 223-8624, tobincenter.org
.
—Jeremy Martin
Fri 11/21
The Lone Bellow

Even with only one LP to their credit, Brooklyn folkers The Lone Bellow already seem like old souls, plying the music of yesteryear, dressed up in the moods of the moment. But this is so much more than just another nostalgic Brooklyn band, bored with one affectation and trying on another. These kids can really play and sing with the best of the old cats. Lead singer Zach Williams sounds like a man with a heartbreaking purpose, and there's more than just folk music happening here. From pop and rock to folk and alt-blues, The Lone Bellow brews up its own heady blend.
$15-$45, 8:45pm Fri, Sam's Burger Joint, 330 E Grayson, (210) 223-2830, samsburgerjoint.com
.
—James Courtney

Sat 11/22
Season's Teasin's

Get your turkey basted and head home for the holidays with Stars and Garters Burlesque for some Season's Teasin's. Audiences last glimpsed San Antonio's longest-running burlesque troupe inside the boob tube at September's successful Tease-O-Vision. Now, Trisha the Turkey and Buddy (the only openly gay elf at the North Pole) return to host a holiday-themed celebration that includes routines spanning from Thanksgiving to New Years Day. Oh, and Santa's little helpers got a hold of the exceedingly naughty list: a few of you wicked audience members will have to participate
. $17-$25, 8pm Sat, The Josephine Theatre, 339 W Josephine, (210) 734-4646, starsandgartersburlesque.com
.
—Murphi Cook

Sat 11/22
Mother Falcon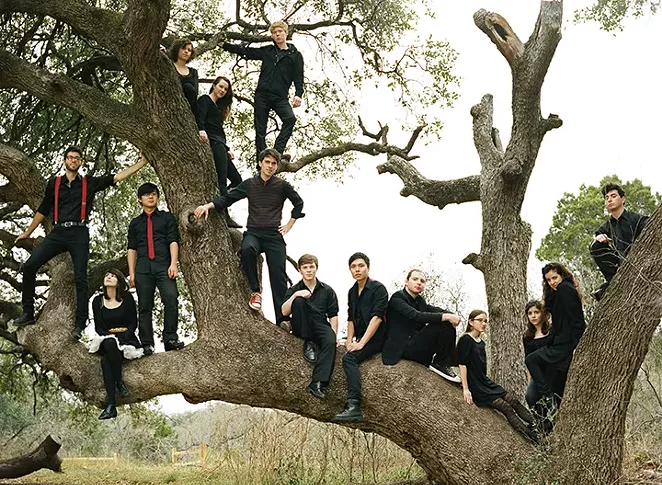 Hailing from Austin and comprised of 21 people, Mother Falcon is an indie orchestra of sorts. Even at that whopping size, the exuberant tribe manages to make music that is cohesive and polished. With simple lyrics and moving (often tempestuous) arrangements, Mother Falcon is singularly adept at extracting precise emotions and at sweeping them all away. Recently, the group released the excellent and light-hearted pop single "Dirty Summer," which hints at the possibility of more new material at Saturday's show, as MF prepares to follow up their 2013 album
You Knew
. Locals Demitasse will open the night.
$5, 9:30pm Sat, 503 Bar, 502 Embassy Oaks, (210) 257-8125, 502bar.com
.
—James Courtney

Sat 11/22
Makevember

Billed as a "soon-to-be makerspace," local upstart Make San Antonio aims to foster innovation and collaboration by putting creative types under one roof with state-of-the-art tools and software. According to co-founder Greg Reyes, the outfit's hands-on Makevember event is designed to "show that there's a thriving creative force in San Antonio" that could benefit from such a hub. In addition to kid-friendly offerings from 4-6 p.m. (courtesy of engineering-focused after-school program Robotics Explorer Post 42; creative reuse specialist Mary Elizabeth Cantu's Spare Parts; science/technology/engineering/math advocacy group SASTEMIC; and "Uncle" Dan Suttin's educational OCTA-TETRA Museum), Makevember promises 3D-printing, screen-printing and bicycle-maintenance demos along with top-notch tunes by Foolish Sounds.
Free, 4-10pm Sat, Lone Star Studios, 107 Lone Star, makesanantonio.com
.
—Bryan Rindfuss

Sun 11/23
Gone with the Wind at 75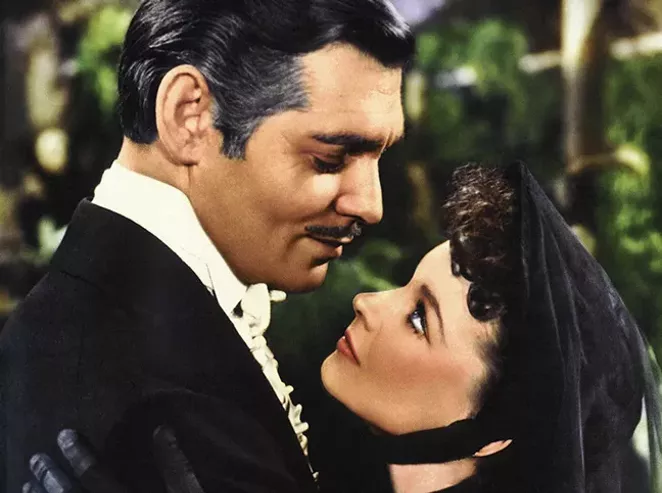 David O. Selznick's sweeping Civil War epic
Gone With the Wind
was a blockbuster before the age of blockbusters. Set in the Old South, the star-studded classic is chock-full of romance, violence and double-crossing. Criticized for romanticizing American history,
Gone
glosses over glaring issues of racism and sexism; the South is safe and slavery is ignored. With the film's 75th anniversary approaching, Texas Public Radio hosts a screening featuring an intro and Q&A with scholars from the Harry Ransom Center, where the exhibit "The Making of
Gone with the Wind
" is on view through January.
$15-$20, 2pm Sun, Charline McCombs Empire Theatre, 226 N St. Mary's, tpr.org
.
—Stephen James Ross


Sun 11/23
Leon Russel


Picture a grown-ass man at a piano. Is your ivory tickler a tuxedoed classicist? A blind bluesman? A foppish provocateur? Unless you're a diehard Leon Russell fan, the one accessory you probably didn't imagine is a full-on neck-to-navel Gandalf beard, and with good reason. Since a cursory YouTube search failed to yield any evidence that Russell has ever become entangled in what theoretical physicist Stephen Hawking calls a "ZZ Top/Fax Machine Scenario" whilst playing notable compositions such as "A Song For You" and "Tight Rope," we're forced to assume Russell is an actual wizard.
$25-$45, 8pm Sun, The Aztec Theatre, 104 N St. Mary's, (210) 812-4355, theaztectheatre.com.
—JM

Sun 11/23
The Please Help Album Release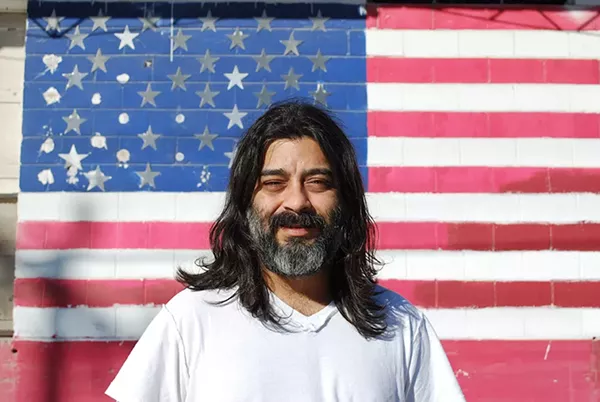 Phil Luna, the main brain of The Please Help, has an extraordinary ear for rhyming couplets on his new and self-titled project debut. Take the video for "What I'm Hoping," as Luna strolls the sidewalks of downtown, belting out the single's heavy and exposed chorus. "Right in the middle of a constellation, we don't need to make it no math equation," Luna sings, as the high-gain guitars fall down the melody with his scuffed voice. Throughout the 12-song debut, Luna writes dominantly in the couplet form, inspired by love, outer space and bipolar disorder. As a driving force in SA bands like Royal Punisher, Fear Snakeface and Shit City Dreamgirls, Luna could coast on his prior work and still be at the vanguard of SA rock 'n' roll. But we're glad he's back with the driven power pop of The Please Help.
$5, 9pm, Hi-Tones, 621 E Dewey, (210) 573-6220.
—Matt Stieb