Tuesday 11/25
Movie Night at the Alamo: The Searchers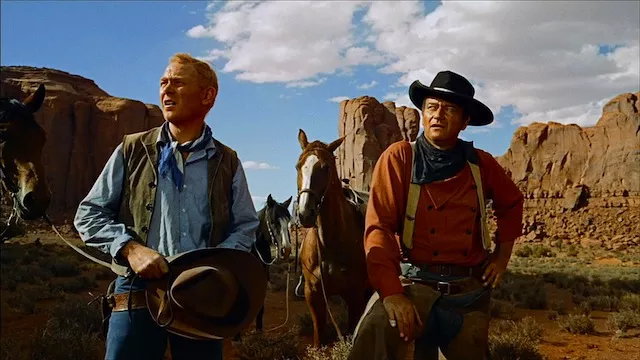 In conjunction with the exhibit "Firearms of the Texas Frontier," the Alamo and Slab Cinema co-host an outdoor screening of John Ford's landmark Western starring John Wayne in the role of Ethan Edwards, a civil war veteran who spends years in pursuit of his niece Debbie (Natalie Wood), who was abducted as a child only to become the squaw of a Comanche chief.
Free, 6pm Tuesday, The Alamo, 300 Alamo Plaza
Friday 11/28
Black Friday Cosmopalooza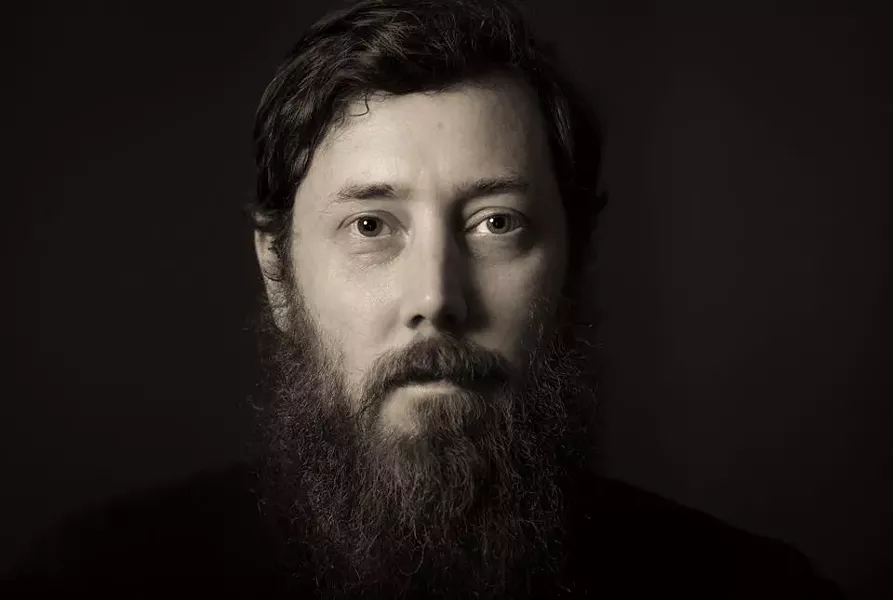 Courtesy
Josh Glenn
Here's a delightfully trippy group of local acts that you can dig for free as you try and escape the lingering turkey smell in your house. Carnival in Romans—the experimental trio of cellist/guitarist/vocalist Sean McCarrey, bassist Peter Hensel and drummer Chris Maddin—makes oddball ambient tunes adorned by fractured waves of gentle pop. You can grab their new album for free at
carnivalinromans.bandcamp.com
. Meanwhile, Vegan St. Tacos and Josh Glenn (above) play, respectively, jazz and Americana-inflected indie-pop and experimental-folk hallmarked by looped acoustic guitar explorations.
Free, 10pm, Bottom Bracket Social Club, 1603 N Colorado, (210) 267-9160. —James Courtney
Friday 11/28
30th Annual H-E-B Tree Lighting Celebration at Alamo Plaza




The 30th annual tree lighting celebration in Alamo Plaza takes place Friday, November 29. The free community celebration begins at 3 p.m. with kid-friendly events, including musical entertainment, face painting activities and balloon artists. This year, the tree will honor and celebrate the newly opened Tobin Center for the Performing Arts. The 55-foot Christmas tree will feature over 10,000 LED environmentally-friendly lights and handmade ornaments that will depict musical instruments in honor of the Tobin Center for the Performing Arts.
Free, 3pm Friday, The Alamo, 300 Alamo Plaza, (210) 225-1391
Friday 11/28
Santa's Annual North Star Holiday Parade


Ole' St. Nick takes a break from toy-making to meet with guests for a special parade to ring in the holiday season. Featuring holiday tunes performed by the Robert E. Lee High School marching band, the parade starts in front of Macy's and ends in Santa's cozy living room setup in front of Saks Fifth Avenue. Chuck Cureau, SeaWorld Ambassador and NBA arena announcer, joins Santa along with Shamu Claus, and shoppers are encouraged to don winter pajamas.
Free, 10am Fridaym North Star Mall, 7400 San Pedro, (210) 340-6627
Friday 11/28 - Saturday 11/29
25th Annual International Peace Market

The International Peace Market (Mercado de Paz) celebrates 25 years of combining the arts with economic empowerment, international and cultural exchange, and social consciousness.
Free, 10am-6pm Friday and Saturday, Esperanza Peace and Justice Center, 922 San Pedro, (210) 228-0201, esperanzacenter.org
Friday 11/28 - Saturday 11/29
Dickens on Main (Boerne)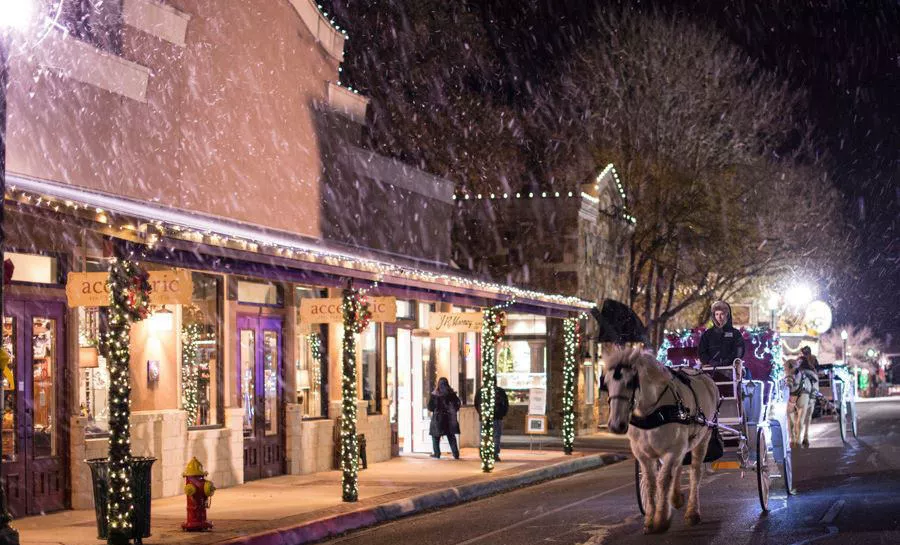 For more than a decade, Dickens on Main has been the annual holiday celebration in Boerne. This year's event is condensed into one jolly, jam-packed weekend dedicated to holiday festivities to ring in the season. Special attractions include a holiday lighting ceremony, shops open for Black Friday and Small Business Saturday, performances of Bah, Humbug: A One Man Christmas Carol, a snow slide, carriage rides, ice sculpting, live music by Two Tons of Steel and plenty of holiday crafts to keep the kids busy along with a visit from Santa Claus himself.
Free, 10am-10:30pm Friday-Saturday; Downtown Boerne, (830) 248-1617, dickensonmain.com
Saturday 11/29
Starving Artfest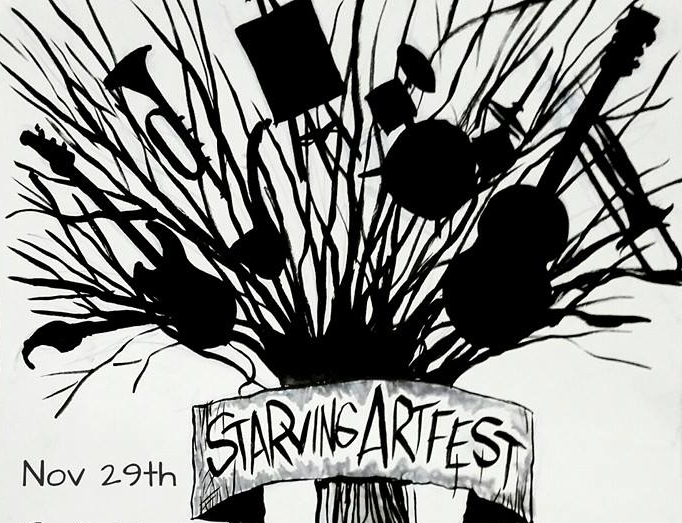 The latest Starving Artfest features live art, raffles and live music on two stages by Belukhas, Langton Drive, Josh Glenn, Salty Peach, Vegan St. Tacos, War on Sunday and Infinite Agenda, with event proceeds benefiting the San Antonio Children's Shelter.
Free, 6pm-2am Saturday, Bubblehead (1035 S Presa) and J&O's Cantina (1014 S Presa)
Saturday 11/29
Art Opening: "Reverie: An Abstracted Form of Absorption"
Local artist Sarah Ramirez explores the use of pattern, line and color as representation of space.
Free, 7-10pm Saturday, R Space, 110 E Lachapelle, (210) 793-8899
Saturday 11/29
Tucker's Kozy Korner '90s Dance Party


The holidays means costume parties and weird situations with your siblings. Take them to Tucker's Kozy Korner for this post-Thanksgiving '90's Dance Party with The SA Town Get Down. Costumes are strongly encouraged.
Free admission, 9pm, Tucker's Kozy Korney, 1388 E Houston, (210) 320-2192, tuckerskozykorner.com
—Jessica Elizarraras