Thu 12/11
Vetter Kids, We Leave at Midnight, Teenage Swoon
On
Logan
, Vetter Kids' second release of the year, the trio's pivotal step forward lies in the vocal chords of guitarist and singer Marcos Gossi. On "Vital Kids," their offering from a split-release early this year, Gossi sings in the standardized nasal pitch of '90s pop punk. On
Logan
, that influence is still there—the decade of the '90s will always be an honorary Vetter Kid—but Gossi has developed his own approach. On "Chlorine Dream," he throws his voice around like a wounded animal, with intense howls and fading whines. Led by singer John Dailey, We Leave at Midnight's 2012 debut is a delightful exercise in doo-wop harmony, stadium guitar and stage organ. The compressed rock of Austin's Teenage Swoon broods and boils in a self-contained pressure cooker. On
No Hymns
, the trio lets the energy out in explosive post-punk bursts. With Selfies, an SA offshoot of the powerful Sohns.
$5, 9:45pm Thu, The Ten Eleven, 1011 Avenue B, (210) 320-9080, theteneleven.com
.
—Matt Stieb




Thu 12/11-Sat 12/13
Echo
Isaac Newton's Third Law of Motion supposes that "every action has its equal and opposite reaction." Bet you that Newton wasn't conjuring aerial dance when he thought up this one. Regardless, Aerial Horizon most definitely invokes the physicist's concept in Echo the troupe's newest and most ambitious full-length work. With live music composed by Jaime Ramirez, performers challenge gravity on trapeze, lyra hoops and silks against a backdrop of multi-media projections created by Erik Bosse. San Antonio's only professional aerial performance company, Aerial Horizon seeks to "create a bridge between the jaw-dropping stunts of contemporary circus and the emotive power of aerial dance." Founder Julia Langenberg directs the unique show.
$20-$25, 8pm Thu-Sat, Brick, 108 Blue Star, aerial-horizon.com
.
—Murphi Cook
Thu 12/11-Sun 12/14
The Lion King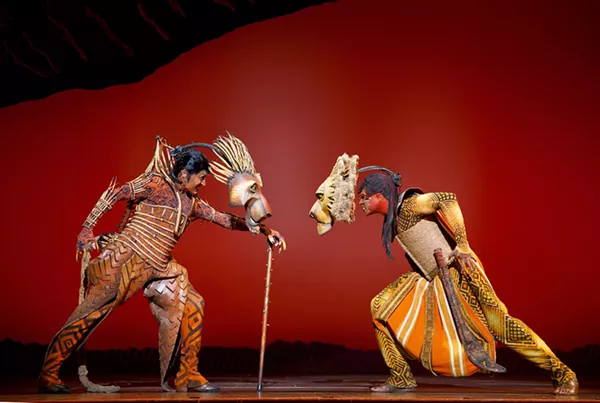 Because Hakuna Matata ain't no passing craze, Pride Rock comes back to San Antonio with Disney's
The Lion King
. Following a lion named Simba and his journey back to the home he lost, the Tony award winning musical utilizes innovative techniques in puppetry, costume, and dance to make a "gorgeous, gasp-inducing spectacle" out of the beloved animated classic. Don't expect note for note from the film's original score—the family friendly musical blends Elton John's music with African rhythms for an incomparable aural experience that has delighted audiences in every continent except Antarctica. For an additional treat, The Lion King company comes together on December 15 at the Cameo Theatre for The Lion Sings Tonight: Holiday Edition. The evening will include performances of holiday songs, show tunes, an auction, and a meet and greet with the cast; all proceeds benefit the San Antonio Aids Foundation and Broadway Cares/Equity Fights Aids.
The Lion King: $35-$104, 2pm & 7:30pm Thu, 8pm Fri, 2pm & 8pm Sat, 1pm & 6:30pm Sun, The Majestic Theatre, 224 E Houston, (210) 226-3333, majesticempire.com
.
The Lion Sings Tonight: $20-$65, 8pm Mon, The Cameo Theatre, 1123 E Commerce, (210) 212-5454, sanantonioaids.org.
—MC
Thu 12/11-Sun 12/14
Cirque Dreams: Holidaze


Time to drape yourself in tinsel and throw back some eggnog because there's a thirty-foot Christmas tree coming to town. Cirque Dreams'
Holidaze
descends upon San Antonio with 30 artists from around the world in a gravity-defying holiday stage spectacular that boasts original music with over 300 costumes across 20 different acts. Broadway's Neil Goldberg swipes every relic from the holiday shelf with the troupe of daring acrobats that have been featured on shows such as
America's Got Talent
. Not to be confused with that other Cirque—Cirque Dreams is "chock full of stupefying stunts that [their] competitors aren't even attempting.
$25-$89.50, 7:30pm Thu, 8pm Fri, 2pm & 8pm Sat, 2pm & 7pm Sun, Tobin Center for the Performing Arts, 100 Auditorium Circle, (210) 223-8624, tobincenter.org
.
—MC
Fri 12/12
Saarinens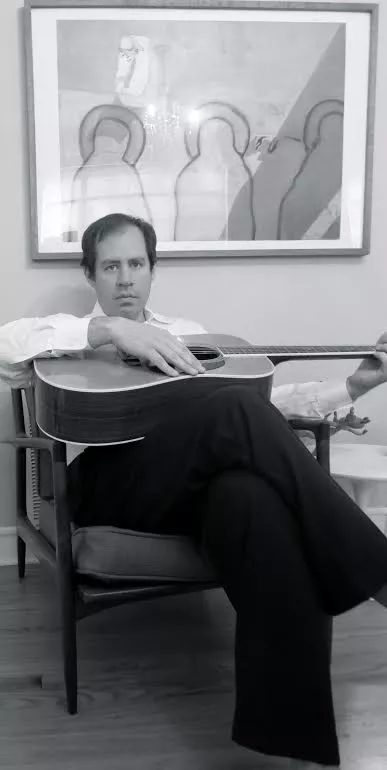 Mike Chapa, a veteran of the SA music scene, has got a new bag. With his latest project, Saarinens, he's brewing up emotionally charged and earnest indie rock of the power-pop-tilted variety. With their debut album basically finished, Saarinens are looking forward to a spring release date and trying out some new tunes on you this Friday. Rounding out the bill are San Anto transplant Lucas Oswald, who creates gorgeous piano-pop ornately adorned with his positively dreamy falsetto, and ATX's The Baffles, who make vampy and driving, sun-soaked spy-surf with psychedelic flourishes.
$5, 9pm Fri, The Ten Eleven, 1011 Avenue B, (210) 320-9080, theteneleven.com
.
—James Courtney

Fri 12/12
Artist Lab Inaugural Exhibition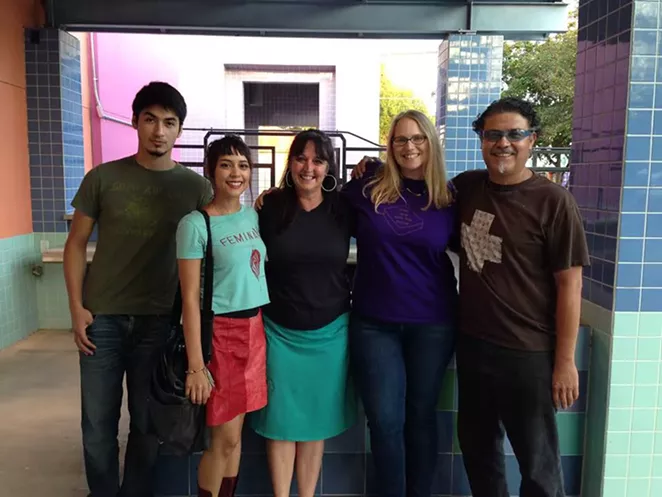 Back in 1917, New York politician and philanthropist John Emory Andrus (1841-1934) launched the Surdna Foundation as a means to foster "sustainable communities in the United States—communities guided by principles of social justice and distinguished by healthy environments, strong local economies, and thriving cultures." Nearly a century later, the former congressman's organization is still on a mission to "dismantle the structural barriers that limit opportunity" by investing in initiatives like the Guadalupe Cultural Arts Center's new Artist Lab—a two-year program under the guidance of Acción Texas. Thanks to input from a group of creative advisors that includes curators from New York's Museo del Barrio, New Mexico's National Hispanic Cultural Center and Mexico City's Museo Tamayo, Artist Lab's first batch of participants (Fernando Andrade, Kim Bishop, Nicole Geary, Daniela Riojas and Luis Valderas) will be "infusing their work with new ideas and refining their concept and strategies." Friday's opening reception at Museo Guadalupe reflects the inaugural generation's latest developments.
Free, 6-9pm Fri, Museo Guadalupe, 723 S Brazos, (210) 271-3151, guadalupeculturalarts.org
.
—Bryan Rindfuss
Fri 12/12-Sat 12/13
Articopia


This December the historic Coates Chapel gets decked out in holiday regalia and unusual treasures by San Anto and Austin artists. The potential gift list is long and includes clothing, jewelry, ceramics, upcycled glassware, letterpress cards, photography and original fine art. Among the featured artists and vendors are Lorena Angulo, BarbacoApparel, Ms. Chocolatier, Dim and Sum, Kersey Ceramics and Zollie Glass Studio, just to name a few. Shop for unique gifts while enjoying music, food from Tailgate Bistro USA and holiday cocktails from Rookies Bar.
Free, 6-9pm Fri, 10am-6pm Sat, Southwest School of Art, 300 Augusta, (210) 224-1848, swschool.org/articopia.
—Hannah Shoup
Sat 12/13
Alamo Basement Sessions
The folks over at SATX Music have, with Alamo Music Center and others, cooked up a real doozy here. The Alamo Basement Sessions is a monthly music series featuring local acts in the basement of Alamo Music Center downtown. This inaugural incarnation will showcase the melancholy, spaced-out singer-songwriter stylings of You and I Underwater and the experimental/progressive math rock of Televangelist. This unique pairing will make for an eclectic evening, which will be further improved by snacks and booze. Hurry up and RSVP already. Just visit the web address below.
$10 suggested donation, 6:30pm Sat, Alamo Music Center, 425 N Main, (210) 224-1010, bit.ly/basementsessions
.
—James Courtney
Sat 12/13
This is Where Two Oceans Meet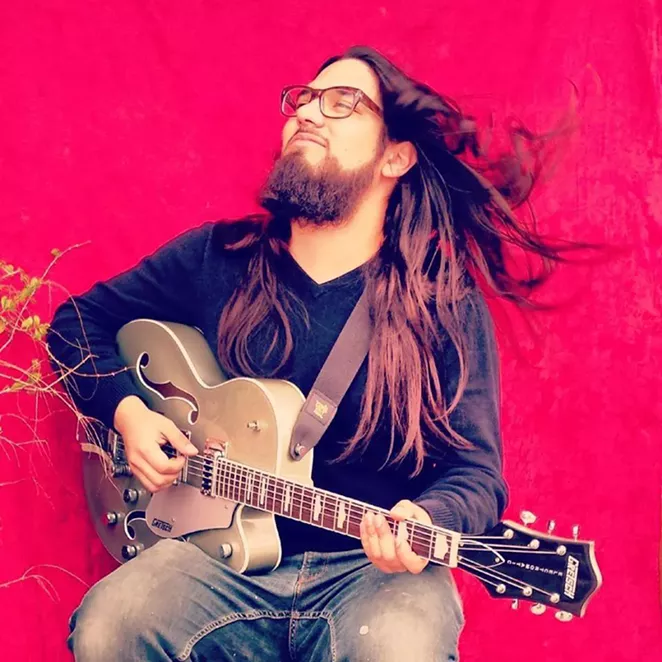 In a culmination of local artists, High Wire hosts an EP release party for former Cure for the Radio member Ted Martinez's new solo project This is Where Two Oceans Meet. Combining elements of soundscape and shoegaze, Martinez has cultivated a natural ambient sound with intricate guitar loops and digital samples. Additionally, the night includes cloud-inspired installations highlighting local designer Roxy Eguia's fashion line Rainbowstarchild. Hip-hop artist Chris Conde and ambient electronic project Trip the Light round out the bill and refreshments will be provided by Day of the Dead Beer.
Free, 8-11:30pm Sat, High Wire Arts, 326 W Josephine, highwirearts.com
.
—Erik Casarez

Sun 12/14
Dave Chappelle

Anyone who smokes will tell you there's nothing more annoying than a habitual cigarette-bummer. That Dave Chappelle has made hitting people up for smokes one of the most regular fixtures in his standup act post-whatever-the-hell-actually-happened-with-
Chappelle's Show
and still manages to draw a crowd willing to watch him work for up to five hours at a time and pay for the privilege isn't so much proof that he's one of our greatest living comics as it is that he's some kind of wizard. A stint at Radio City Music Hall and an increased touring schedule indicate he's going higher profile than he's felt comfortable with in years, but he's never lost that magic.
$55-$65, 7pm & 9:30pm Sun, Lila Cockrell Theater, 200 E Market, (210) 207-8500, ticketmaster.com
.
—Jeremy Martin