Thu 12/25
Spurs vs. Thunder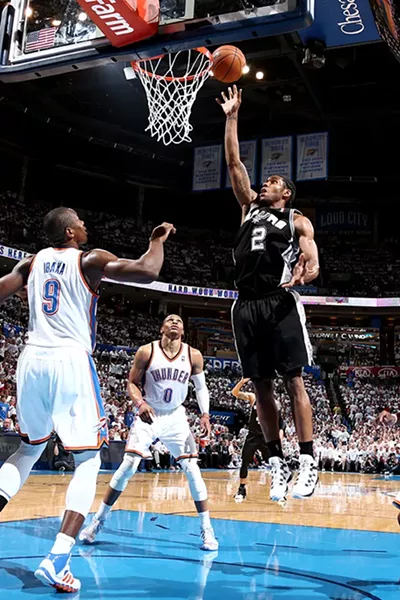 Perhaps the second most enjoyable moment of last year's championship run came in the Conference Finals when the Spurs finally vanquished the relentless Oklahoma City Thunder. After splitting the first four games, it was Cory Joseph's emphatic dunk on Serge Ibaka in their last loss that sparked the Spurs anew. Since then, the Thunder have appeared snake-bit, losing Durant and Westbrook this fall to injuries, and are looking at a climb just to make the playoffs. Both are back on the court now and Westbrook delivered the dunk of the season earlier this month against the hapless Pistons.
$50-$355, 1:30pm, AT&T Center, One AT&T Center, (210) 444-5000, attcenter.com
.
—M. Solis

Fri 12/26
Alejandro Escovedo
Courtesy
Alejandro Escovedo
San Antonio native Alejandro Escovedo has blazed trails in a 40-year career that includes turns with the Cali punk band The Nuns and twangy Austin rockers the True Believers. Successfully flying solo since 1991 and now firmly fixed as a Texas music legend, Escovedo draws from his diverse background to deliver emotionally driven epics. Tellingly, the singer-songwriter refused to play fan-favorite "Castanets" after it made its way onto President George W. Bush's iPod. With that moratorium long lifted, fans can expect a wide-ranging pick-me-up to counter post-Christmas hangovers.
$20-$60, 9pm, Sam's Burger Joint, 330 E Grayson, (210) 223-2830, samsburgerjoint.com
.
—Kevin Femmel


Fri 12/26
Free Day at SAMA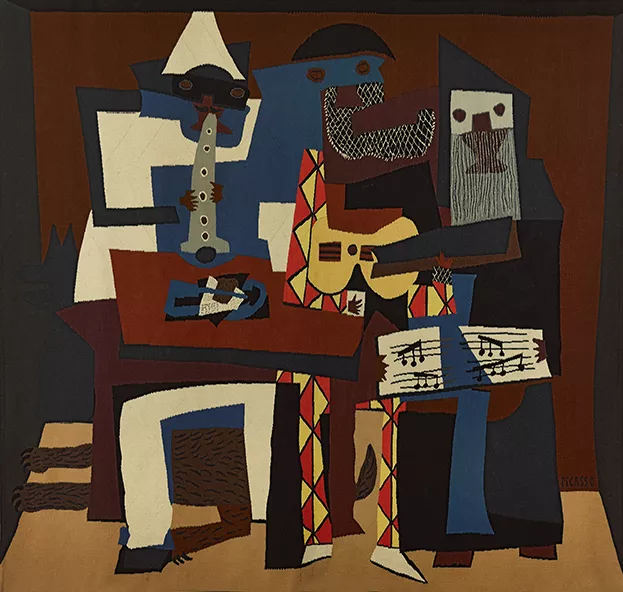 Although observed elsewhere as Boxing Day (a bank holiday fueled by sports, shopping and gifting in the UK, Canada, Australia and beyond) and St. Stephen's Day (a feast day honoring the first Christian martyr), the San Antonio Museum of Art celebrates December 26 by opening its galleries with a full day of free admission. As if wallet-friendly encounters with "Dos Mujeres: Diego Rivera's Cubist Masterpiece," "Raíces Americanas: Recent Acquisitions of Pre-Columbian Art," "Legacy of Beauty: An Exhibition of Chinese Ceramics in Honor of Walter F. Brown" and the new "Nelson Rockefeller's Picassos: Tapestries Commissioned for Kykuit" (for a $10 surcharge) weren't enough, Bite Street Bistro will be on hand with food truck fare to satiate "weary cooks, eager shoppers, art lovers and underfoot relatives."
Free, 10am-9pm, San Antonio Museum of Art, 200 W Jones, (210) 978-8100,
samuseum.org
.
—Bryan Rindfuss
Fri 12/26-Sat 12/27
Final Weekend at the White Rabbit

The White Rabbit's closing is imminent. After years as a local bright spot for music lovers of all kinds, the end is now upon us. Fortunately, in what is being billed as "the final weekend," the old venue is going out with a raucous roar. Friday night's lineup alone boasts over 25 acts, all of the local variety, that are as diverse as Saytown itself. From doom metal (No Gods) to punk (Drink Fight Thugs) to lush indie rock (Deer Vibes and Tera Ferna) to R&B (Othello) and just about everything in between, these two nights of music will offer, in the Rabbit's eclectic tradition, something for everyone.
$5-$10, 6pm, The White Rabbit, 2410 N St Mary's, (210) 737-2221, sawhiterabbit.com
.
—James Courtney


Fri 12/26-Sat 12/27
The Overtime Shorts


Imported from "The Island of the Misfit Plays," The Overtime Shorts crams four snappy oddities into one night. The show starts with
Anton the Bomb (
written by Colin O'Donnell), which tells the story of mail clerk and his dangerous new friend. The second play,
Christmas Junk
(by Mary Jane Schaefer) follows two sisters as they deal with their late mother's hoarding habits during the holiday season. In
A Little Left of Nothing (
by Greg Freier) a professor has a very strange meeting about a thesis with one of his students. Overtime closes out the night with
Rise of the Batsman
(by
James Reynolds), which tells the story of how a cricket themed super hero came to be.
$10-$14, 8pm Friday-Saturday; The Overtime Theater, 1203 Camden, (210) 557-7562.
—Ainsley Caffrey

Sat 12/27
Money Chicha
Chicha is a beverage made from maize, sometimes fermented and sometimes not, popular in Central and South America. It's also a Peruvian derivative of cumbia, fused with elements of psychedelic rock and surf, as well as the Peruvian highlands' folk music/dance genre huayno. Hugely popular in the (you guessed it) '60s, chicha music still captures the imaginations and mystical yearnings of folks across continents and generations. Comprising members of Grupo Fantasma and Brownout, ATX's Money Chicha rep this far-out style with mind-bending alacrity, blending in their own touches of extra fuzz and raging percussion.
$10, 8pm, Luna, 6740 San Pedro, (210) 804-2433, lunalive.com
.
—James Courtney

Sat 12/27
Garrett T. Capps, The Offbeats, The Please Help
You know, The Mix is a pretty sweet place. You never know what genre you're going to get, it's intimate out of total necessity, it's unpretentious almost to a fault and it's free to get in. If you're looking to revisit this unpolished little gem of a venue, this Saturday provides quite an excellent excuse. Featuring the Hill Country troubadour stylings of local Americana tunesmith Garrett T. Capps, the Beatles-worshipping pop punk of local stalwarts The Offbeats, the beautiful oddball pop rock of Phillip Luna's The Please Help, and the gently psychedelic alt-country of Snowbyrd, this is a show you won't want to miss.
Free, 7pm, The Mix, 2423 N St Mary's, (210) 735-1313
.
—James Courtney

Sat 12/27
Dare to Dream Deco Party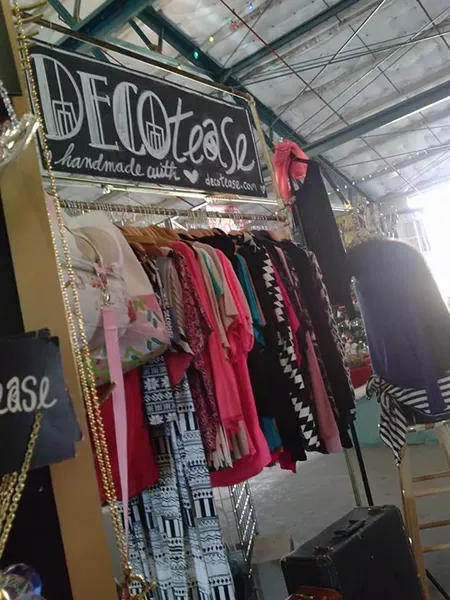 Deco Tease, a vintage inspired local handmade clothing line created in 2008, hosts the Dare to Dream Deco Party to celebrate their pop-up shop at the Milam Building. Sip on complimentary bubbly, pink champagne while munching on desserts and shopping. Also, enjoy music and dancing, a mini fashion show and interactive installations. There will be a photo booth at the party, so dress to impress! Arrive early and be one of the first 25 guests to receive a free swag bag.
Free, 5-9pm Saturday; Milam Building, 115 E Travis, decotease.com.

—Ainsley Caffrey

Sat 12/27
Bill Baird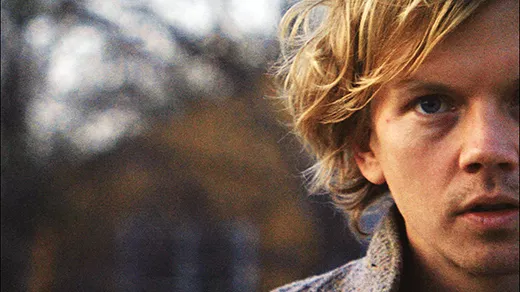 San Antonio native Bill Baird is a master of setting up imaginative concepts and executing them to their most creative potential. Take Baird's 2011 tune "Your Dark Sunglasses Won't Make You Lou Reed." It's a little 69 Love Song with massive reverb and space-tone keyboards, in which Baird trash talks some wanna-be bohemian. Hey white boy, those shades don't make you look like Lou Reed. In fact, they don't make you look like John Cale, Sterling Morisson or "even Doug Yule," the "Jesus"-era replacement for Cale. Baird's 2011 effort
Goodbye Vibrations
rocks a similar commitment to execution, in addition to being a great riff on the Beach Boys. Over eight tracks, Baird eeks out a vibrant world of acoustic pop, with just slight variations on the plucking rhythm that ties the album together. With Creatura, Shiva's Medicine Chest, Delenda, Femina-X.
$5, 8pm, 502 Bar, 502 Embassy Oaks, (210) 257-8125, 502bar.com.
—Matt Stieb
Sun 12/28
Family Art Play: Petit Chef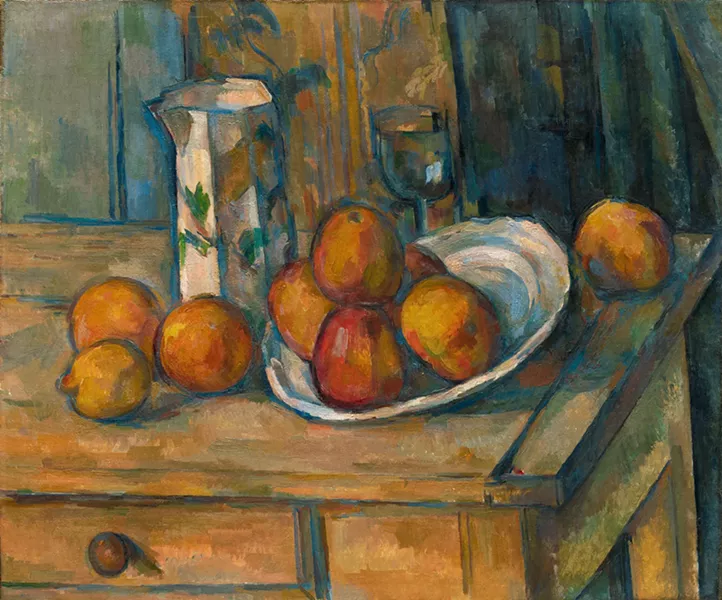 With less than two weeks left to catch "Intimate Impressionism from the National Gallery of Art," the McNay invites families on a culinary adventure fueled by the exhibition—which boasts 70 small-scale landscapes, portraits, interiors and still lifes by the likes of Degas, Gauguin, Monet and Renoir. Made possible by the Jack H. and William M. Light Charitable Trust, Family Art Play: Petit Chef tasks guests with drawing inspiration from French impressionist and post-impressionist paintings before whisking together ingredients for an edible masterpiece. McNay members can reserve space by calling (210) 805-1768 by noon on Friday; non-members may pick up remaining free passes on Sunday.
$15-$20 (free for kids 12 and under), 1-4pm, Valero Learning Centers, McNay Art Museum, 6000 N New Braunfels, (210) 824-5368, mcnayart.org
.
—Bryan Rindfuss