Taking place from January 9 to January 20, DreamWeek is a twelve-day summit in San Antonio featuring speakers, mixers, workshops, and celebrations. All of the summit's events are meant to foster discussions centered on issues in our multi-cultural community and to honor the teachings of the late Dr. Martin Luther King, Jr. Visit
dreamweek.org
for a full listing of events.
Tuesday, January 13
Good People Mixer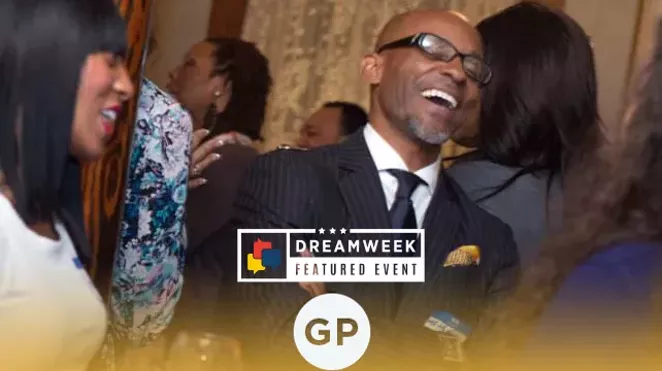 The Good People Mixer is a free event where San Antonio's up-and-coming entrepreneurs can mix and mingle in a supportive, inclusive environment. It is also a chance for SA residents with dreams of owning their own businesses to listen and be inspired by seven featured speakers who will discuss what makes them "good people." There will be an hor d'oeuvres buffet for snacking on and music to help any nervous nellies loosen up.
Free, 5:30pm-8pm Tue, Mana House, 1160 E. Commerce, Ste 100
Tuesday, January 13
Artfit: Art + Exercise at the San Antonio Museum of Art




On Tuesday, health-conscious art lovers can stop by SAMA for a gallery talk on fitness in the visual arts, whatever that means. The talk will be followed by a run along the river led by coaches from Run Wild Sports. Participating runners will receive 10 percent off in the museum's shop.
Free, 6pm-7pm Tue, San Antonio Museum of Art, 200 West Jones Ave
Tuesday, January 13
Blue Star Mixer: An Evening with Richard Hunt


Blue Star is hosting an artist talk with world-renowned sculptor Richard Hunt whose Art in the Garden exhibition at the Botanical Garden will be closing at the end of this month. Hunt's talk will be followed by music and refreshments, and an opportunity to chat one-on-one with the artist himself.
Free, 6-8:30pm Tue, Blue Star Complex, 116 Blue Star
Wednesday, January 14
Salud! Culinary Nights at the Witte Museum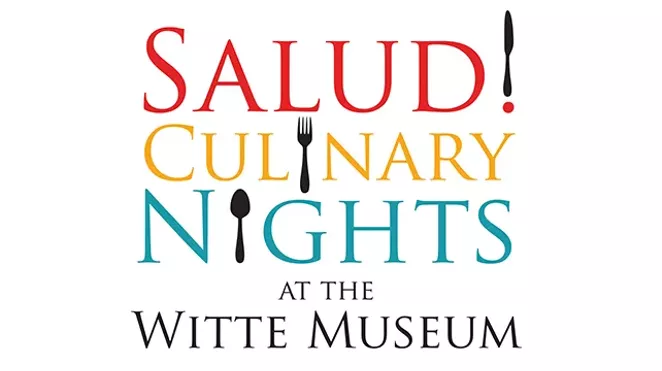 This adults-only program will feature three courses prepared by Chef Zach Lutton of Zedric's and wine by Bending Branch Winery. The night's dinner will consist of healthy foods and tips for staying healthy through the new year because everyone feels super guilty about their gluttony during the holidays, right? Diners will receive a souvenir wine glass and access to the Witte's new H-E-B Body Adventure.
$50/in advance or at the door and $45/Witte members, 6:30pm-8:30pm Wed, Witte Museum, 3801 Broadway
Friday, January 16
Bearded Love Presents the Heroine and Friends
Go out to Travis Park on Friday to enjoy some good music, food trucks, and big ol' bushy beards. Alamo Beard Club is hosting Bearded Love, a celebration of all things bearded in San Antonio. There will be a beard contest, and several beard oil and wax vendors will be present for those of you in need of a little maintenance.
Free, 6pm-11pm Fri, Travis, 301 East Travis Street
Friday, January 16
The New Black: Film Screening and Panel Discussion
The New Black
examines how African American activists, families, and clergy members are reacting to the recent gay marriage movement in the United States and to the continued fight for civil rights. The documentary explores the stories of people who exist within the LGBTQA community and other marginalized minority groups.
$10 suggested donation, 6pm-9m Fri, McNay Art Museum Lecture Hall, 6000 North New Braunfels Avenue
Saturday, January 17
SAGE Taste the Dream Gala


The mission of SAGE's "Taste the Dream" gala is to celebrate diversity through food. During the event, guests will be able to try cuisine from around the world, as prepared by five local chefs. The gala will begin with an open-bar cocktail reception before moving on to food tasting. The events funds will go toward supporting SAGE's economic development in the city's historic Eastside.
$100, 6pm-11pm Sat, Institute of Texan Cultures, 801 César E. Chavez Blvd, 210-248-9178
Sunday, January 18
Third Root Presents: A Night with DJ Chicken George and Friends


Third Root's annual event is a musical celebration of diversity, rooted in soul, jazz, and hip hop. The event will explore a connection between the civil rights movement and modern music. In addition to DJ Chicken George, Donnie Dee, JJ Lopez, DJ Gibb, and Leonard Trujillo will also be performing.
$5, 9pm-2am Sun, Hi-Tones, 621 E. Dewey Place
Monday, January 19
Martin Luther King, Jr. March
Drawing over 100,000 participants, San Antonio's MLK march is one of the country's largest. The 2.75 mile march will be on the city's historic Eastside, beginning at the Martin Luther King, Jr. Academy, taking participants up Martin Luther King Drive, before ending at Pittman Sullivan Park. Join the march in support of Dr. Martin Luther King, Jr.'s dream of the "beloved community."
Free, 10am-11:30am Mon, MLK Jr. Academy, 3501 Martin Luther King Dr.
Monday, January 19
Living the Dream: Honoring SA Young Female Visionaries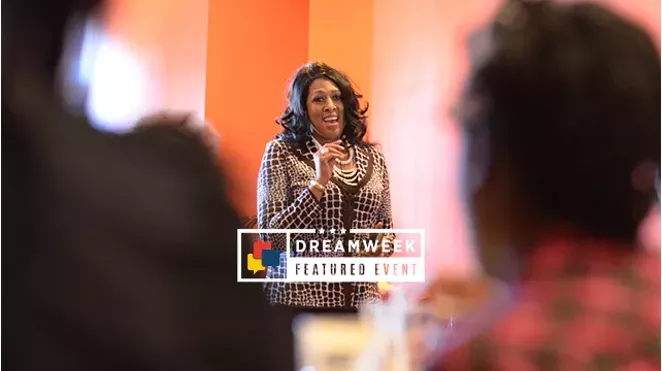 Presented by Who's Who San Antonio Women, Living the Dream will honor 20 outstanding young women who have taken action against the inequalities in the workplace and the community. The event's speakers will include Tanisha Fuller-Felix, Adrienne Vann, and Judge Linda Conley.
Free, 2pm-4pm Mon, The San Antonio Area Foundation, 303 Pearl Parkway, Suite 114