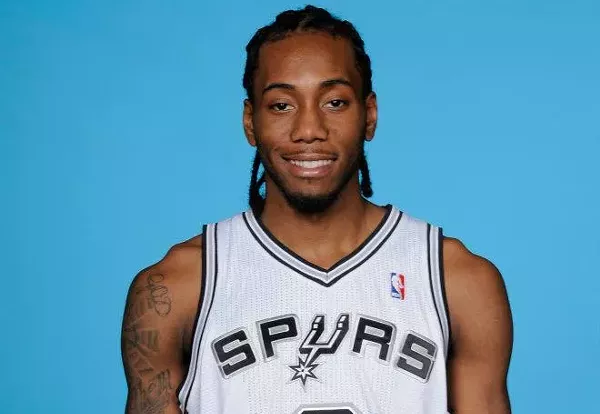 via Facebook
Kawhi Leonard
After missing 15 games with a broken hand (during which the Spurs went an underwhelming 7-8), Kawhi Leonard is back in the Spurs starting lineup. Those are
huge hands
—no wonder it took so long to heal.
Directions in Arc from Patty Mills
After shaking forward Gerald Henderson at the three line, Patty Mills puts a satellite up over center Bismack Biyombo for some third quarter offense.
Manu Ginobili with a Half Time Buzzer Beater
With the clock winding down to close out the second quarter against Charlotte, Manu Ginobili caught-and-released to drain his way into the break (with some pretty incredible arc on this shot, too).
A+ Angles from the Spurs Offense
High school ballers pay attention. Danny Green can't get the ball to Kawhi Leonard so he moves it to Duncan at the top of the key, setting up Kawhi for an effortless backdoor cut.
Mini Montage for Kawhi
Fox Sports celebrates the return of No. 2 with a mini-montage featuring the intro music of ABC sitcom
Welcome Back, Kotter.
Get it? Kawhi and Kotter begin with K — C-minus joke, A-minus distribution.
"Yoink!" — Manu Ginobili
In the second quarter of the Spurs win over Utah, Manu Ginobili anticipates the pass, leaves the passing lane open and snags the ball with a spider-like grab.
Kawhi Leonard's Golf Clap Buzzer Beater
While Kawhi Leonard's clutch skills are out of the basketball textbook, it looks like he's got the wrong guide to celebrating, borrowing the golf clap when a Kobe snarl or an Iverson stepover may have been more appropriate.