Thursday, January 22
Snake Hawk Press Print Show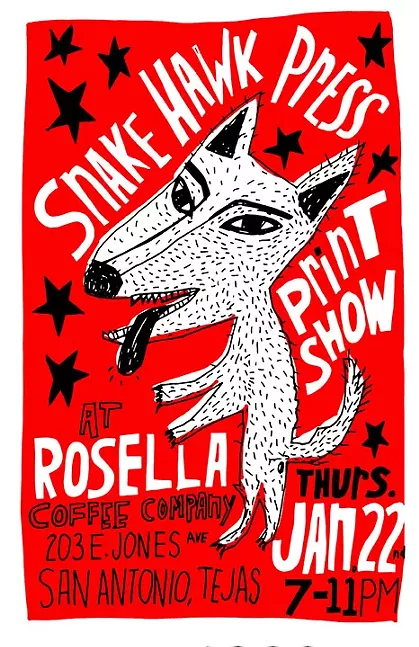 Cruz Ortiz, SA artist and maker of clever Tex-Mexicana prints, has been busy of late, exhibiting his craft, contributing art to political campaigns, dressing up Absolut vodka bottles and managing his own screen-printing and letterpress design firm Snake Hawk Press. Thursday night in the sleek confines of Rosella, folks can get a much closer look at some of Ortiz's recent output and check out one of his vintage screen-printing machines in action. DJ Steven Lee Moya will be spinning eclectic cuts and, of course, there will be coffee and snacks.
Free, 7-11pm Thu, Rosella Coffee Co, 203 E Jones, Ste 101, (210) 277-8574, rosellacoffee.com
.
—James Courtney
Thursday, January 22
Maya Beiser




Pinning down the music of cellist Maya Beiser is a tricky proposition. In concert, her multitrack, prerecorded loops dance around her cello like variations in a mirror and her repertoire includes classical texturalist Phillip Glass and Led Zeppelin. Certainly, her music is as disruptive to the idea of classical music as it is beautiful. Thursday night, Beiser brings her All Vows performance to San Antonio with the help of bassist Gyan Riley and Wilco drummer and composer Glenn Kotche.
$29-$110, 7:30pm Thu, The Aztec Theatre, 104 N St. Mary's, (210) 812-4355, theaztectheatre.com
.
—Matt Stieb


Thursday, January 22
"Northern Triangle" Panel Discussion

Easily among the most informative exhibitions Blue Star has mounted in recent history, Borderland Collective's "Northern Triangle" explores complex issues surrounding violence in the region encompassing El Salvador, Guatemala and Honduras. Led by artists Jason Reed and Mark Menjivar and art historian Erina Duganne, the installation serves as inspiration for a panel discussion addressing "the current Central American refugee crisis along the U.S.-Mexico border through a discussion of 1980s activist activities against U.S. intervention in Central America."
Free, 6-8pm Thu, Blue Star Contemporary Art Museum, 116 Blue Star, (210) 227-6960, bluestarart.org
.
—Bryan Rindfuss
Friday, January 23
D.T. Buffkin, Flower Jesus Quintet, Coyote Sings, Wild Blood

Friday night, catch four exciting local acts sweating it out at The Mix in a rock 'n' roll smorgasbord par excellence. We are particularly excited about the growling, howling and sulking, piano-cabaret blues-rock of D.T. Buffkin, and the far-out, psyched-out, pop-informed, imperfectly perfect experimental rock of Flower Jesus Quintet, who released one of our favorite albums of last year,
Cosmic American Music
. Also on the bill for the evening are relative newcomers Coyote Sings and Wild Blood, making this gig a swell chance to dig established local talent alongside promising newbies.
Free, 10pm Fri, The Mix, 2423 N St. Mary's, (210) 735-1313
.
—James Courtney


Friday, January 23
Mel Chin


Spelled out in the bio posted on his official website, the wide-ranging work of Houston-born art star Mel Chin "evades easy classification." During a thought-provoking career that started taking shape in the 1970s, Chin has explored pervasive themes (including violence, politics and ecology) through projects such as
Revival Field
(an ongoing experiment that's employed plants as "toxic sponges" to sop industrial contamination from affected soil at sites in the U.S. and Germany);
Operation Paydirt/Fundred Dollar Bill Project
(a creative campaign inviting "communities to imagine, express and actualize a future free of childhood lead-poisoning); and
The Funk & Wag from A to Z
(an expansive series repurposing pages from all 25 volumes of the 1950s-era
Funk & Wagnall Encyclopedia
in 524 collages designed to unleash the "potentiality of images trapped by historical context"). Fresh off a string of artist talks held in conjunction with the Houston leg of his traveling retrospective "Rematch" (organized by the New Orleans Museum of Art), Chin visits the Southwest School of Art to deliver a lecture titled "It's New to Me & You Never Know."
Free, 7pm, Russell Hill Rogers Lecture Hall, Southwest School of Art, 300 Augusta, (210) 224-1848, swschool.org
.
—Bryan Rindfuss
Friday, January 23
THUGLI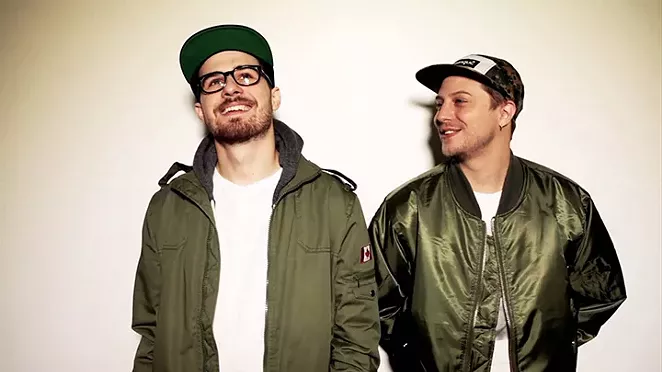 A Canadian duo comprised of Pat Drastik and Tom Wrecks, THUGLI grew up on a diet and enduring love of Southern music, feeding on the sounds of Memphis, Houston and Atlanta. With a blueprint of running trap and assorted Drake hooks through an EDM filter, their remix career seems to have fulfilled the pair's early aspirations. But they've taken it further on the 2013
Onslaught
EP, a stomping effort that caught the attention of the Fool's Gold and Mad Decent labels, leaders in the crossover world of EDM and hip-hop. On digital workstations and Technic 1200 turntables, the pair bobs around the stale expectations of EDM, putting in beats that could serve the purposes of Three 6 Mafia or Skrillex. In the video for "Run This," hosted by Vice EDM imprint Thump, a light, oscillating ping takes a turn into darkness as a boy grows up to be a cop whose ideal vision of good police is Denzel Washington in
Training Day
. With Katabolic, The Phatbois, Trip Pimps.
$10, 9pm Fri, Greenhouse, 4553 N Loop 1604 W, loop1tickets.com
.
—Matt Stieb


Friday, January 23 - Saturday, January 24
Norm MacDonald


Getting shit-canned from
Saturday Night Live
is certainly nothing to be ashamed of. Notable names with blink-and-you-missed-them
SNL
careers include Sarah Silverman, Joan Cusack, Robert Downey Jr., Christopher Guest, Janeane Garofalo and Ben Stiller. To the best of our knowledge, however, Norm MacDonald's the only former cast member to turn being deemed a "not ready for prime-time player" into his schtick for awhile. Not only did MacDonald make several memorable late-night talk show appearances hilariously recounting the circumstances of his 1998 sacking, he got maybe the ultimate comedy revenge when they asked him back to host the show the following year. "I haven't gotten funnier," MacDonald famously said in his opening monologue, "the show has gotten really bad." But MacDonald, currently the best part of Cartoon Network's wonderful
Mike Tyson Mysteries
, has gotten funnier with each passing year, as witnessed in 2008's damn-near avant-garde roasting of Bob Saget and 2011's dark, beautiful and twisted
Me Doing Standup
, to name just two examples.
$25, 8pm & 10:15pm Fri-Sat, Laugh Out Loud Comedy Club, 618 NW Loop 410, (210) 541-8805, lolsanantonio.com
.
—Jeremy Martin
Friday, January 23 - Sunday, January 25
The Last Five Years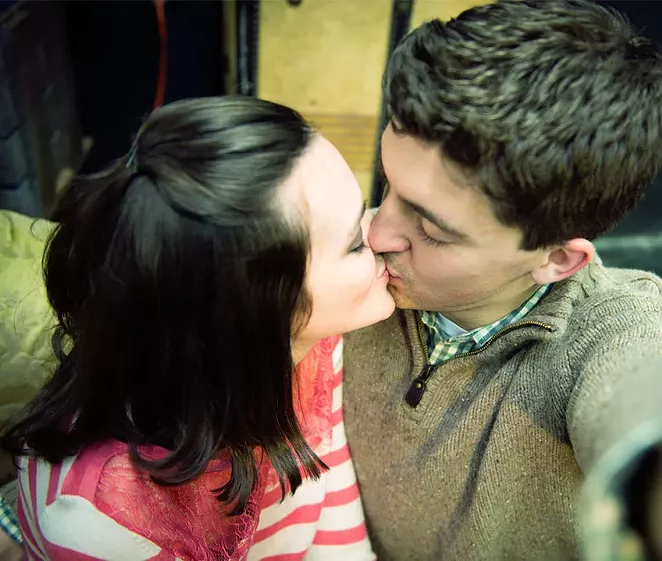 Jason Robert Brown crams heartbreak, ambition and the constant sting of time into
The Last Five Years
, his musical following a novelist and actress in a dissolving relationship. His side of the story moves forward, starting with their sweet meeting, while hers moves in reverse, beginning with their bitter end. The actors only speak to one another during the wedding. Notably, Brown drew inspiration from his failed marriage to Theresa O'Neill, whose threatened legal action resulted in a song change. Chris Berry directs Grant Bryan and Reagan Wilson in The Playhouse's production.
$12-$30, 8pm Fri-Sat, 3pm Sun, The Playhouse, 800 W Ashby, (210) 733-7258, theplayhousesa.org
.
—Murphi Cook
Saturday, January 24
Lourdes Pérez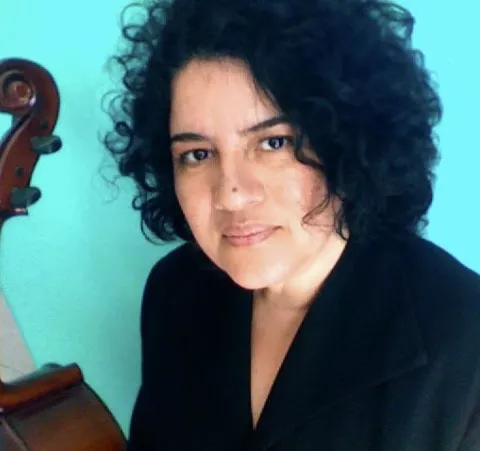 Born in San Sebastián, Puerto Rico, singer-songwriter, poet and guitarist Lourdes Pérez has released eight albums showcasing her distinct contralto voice. For her multimedia project
Dulce Vigilante
, Pérez converted a collection of her mother's stories into songs with an accompanying book illustrated by young artist Andrea María Carnaval. Pérez's nostalgic snapshot of life in rural Puerto Rico comes to light via a "musical heritage experience" combining a book and CD release with two concerts featuring Miriam Pérez on guitar and Tony Mapeyé on cuatro.
$10-$15, 7pm Sat, 3pm Sun, Esperanza Peace & Justice Center, 922 San Pedro, (210) 228-0201, esperanzacenter.org
.
—Bryan Rindfuss


Sunday, January 25
"6 Artists Celebrate the McNay's 60th Anniversary"


René Paul Barilleaux curates a colorful, contemporary pop-up exhibition featuring six Texas-based artists: Sylvia Benitez, Elizabeth Carrington, David Anthony Garcia, Allison Gregory, Rex Hausmann and Leigh Anne Lester. Inspired by founder Marion Koogler McNay and her love and support for local artists, the exhibition opens to the public on Saturday and continues all day Sunday with a wine and cheese reception with the artists at 2 p.m. Art lovers can also get a sneak peek of the exhibtion at
McNay After Dark
(
$100, 9:30pm-1am Friday
), a swanky cocktail party following the Celebration for 60th Anniversary Fund Donors.
$5-$10, 10am-5pm Sat, noon-5pm Sun, McNay Art Museum, 6000 N New Braunfels, (210) 824-5368, mcnayart.org.
—Ainsley Caffrey