Monday, January 26

Wildstyle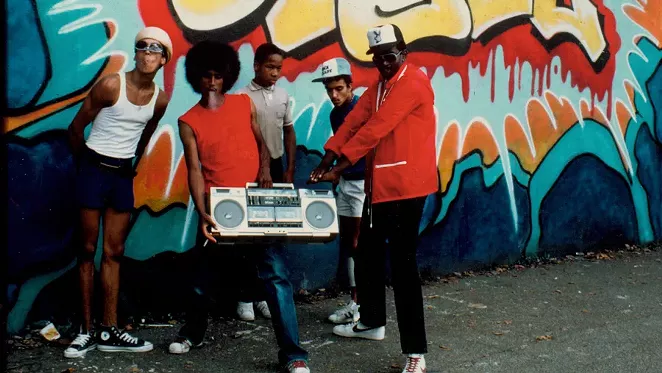 Courtesy
Wildstyle
The first true hip-hop movie, Wild Style, is a snapshot of creativity encompassing free styling, scratching, breakdancing and graffiti in the early 1980s New York. Starring Lee George Quinones, Lady Pink and Fab 5 Freddy.
$9.50, 7 p.m. Monday, Alamo Drafthouse Westlakes, 1255 SW Loop 410, (210) 677-8500, drafthouse.com.

Tuesday, January 27
Chicago


Courtesy
Chicago at the Majestic Theatre
There's nothing jazzier than the women's block at Cook County Jail. Following a murderous pair of fame-hungry vaudevillian broads, Broadway's award-winning
Chicago
delivers one show-stopping song after another. But the beloved musical almost never happened. Chicago reporter Maurine Dallas Watkins first wrote a play in 1926 inspired by her time covering ladies who offed their lovers. When Bob Fosse approached her for the rights, the born-again Christian refused. Upon her death in 1969, the famed director was given the right to transform her scandalous words into an institution.
$30-$100, through Sunday, February 1, Majestic Theatre, 224 E Houston, (210) 226-3333, majesticempire.com.

Tuesday, January 27
TESLA


Courtesy
TESLA
TESLA is a multi-platinum-selling rock band from Northern California known for their melodic songs and down to earth appeal. Thanks to their die-hard, loyal fan base and their younger generation offspring, TESLA continues to tour to sold-out crowds around the world. TESLA's 2009 FOREVER MORE tour in support of the new album of the same name, gives their audience a 25-year musical journey that keeps the loyal fans coming back and has newcomers realizing, "WOW, I didn't know they did that song!" TESLA's album
Forever More
contains the first single "I Wanna Live," along with "Breakin' Free" and the self-titled track that opens the show nightly.
$25-$45, 7pm Tuesday, Aztec Theatre, 201 E Commerce, (210) 760-2196, theaztecttheatre.com.
Tuesday, January 27
The March Divide, Motherfolk, Adam Bricks


Courtesy
The March Divide
As emo bands reunite left and right, playing their old songs for nostalgia's sake, Jared Putnam of the San Antonio-based The March Divide is unapologetically wearing his past on his sleeve, still writing these types of songs, but from an adult perspective in their sophomore album,
Billions
.
Cover at the door, 9pm Tuesday, 502 Bar, 502 Embassy Oaks, Ste 138, (210) 257-8125.
Wednesday, January 28
Pitch Perfect Sing-Along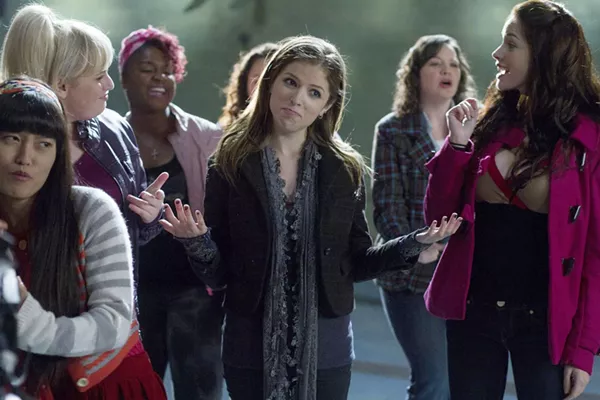 The Drafthouse has made sure you feel comfortable singing with subtitles to the Anna Kendrick lead 2012 release Pitch Perfect. Get ready to get pitch-slapped and join them for an awesome and interactive screening.
$12, 7pm Wednesday, Alamo Drafthouse Park North, 618 NW Loop 410, Alamo Drafthouse Westlakes, 1255 SW Loop 410, (210) 677-8500, drafthouse.com.