Monday, February 16
John Legend


Legend arrives at the Rodeo Monday night with a quiver full of love songs guaranteed to cure any lingering Valentine's Day hangover.
$10.50-$198.50, 7pm Monday, AT&T Center, One AT&T Center, 444-5000, ticketmaster.com.




[Related Story: John Legend Brings Magnanimous R&B To The Rodeo]

Monday, February 17
DANCE: Metamorphosis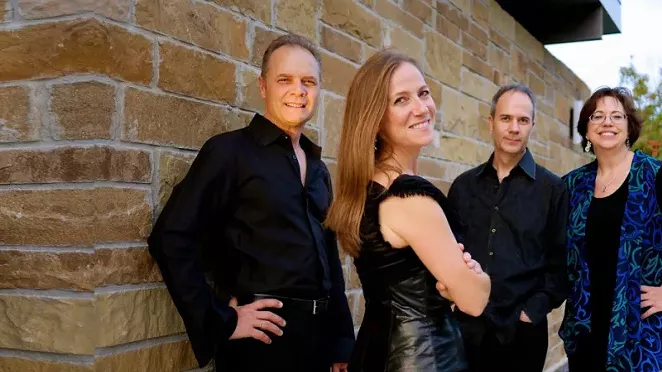 Courtesy
SOLI Chamber Ensemble
In conjunction with the San Antonio Symphony's citywide Strauss Festival, SOLI once again joins collaborative forces with fellow Tobin resident, Ballet San Antonio, for an exciting program entitled DANCE: Metamorphosis. Using Strauss' iconic work
Metamorphosen
as a launching point, SOLI and Ballet San Antonio create a transformative evening of music and dance, featuring the choreography of Ballet San Antonio's Artistic Director, Gabriel Zertuche, and the music of Richard Strauss, John Kameel Farah, Marcus Maroney, Philip Glass, Alexandra Gardner, and Elena Kats-Chernin.
$10-$25, 7:30pm Monday, Tobin Center for the Performing Arts, 100 Auditorium Circle, 223-8624, tobincenter.org.
Tuesday, February 17
Secretary


If you saw
50 Shades of Grey
over Valentine's weekend, you owe it to yourself to see
Secretary
, the steamier, more heartwarming bondage film. Maggie Gyllenhaal stars as Lee Holloway, a recently released mental patient, turned secretary who embarks on a BDSM relationship with her sadomasochistic employer, played by James Spader.
$10.50, 7pm Tuesday, Alamo Drafthouse Park North, 618 N.W.Loop 410, 677-8500, drafthouse.com.

Tuesday, February 17
Fat Tuesday at the Cove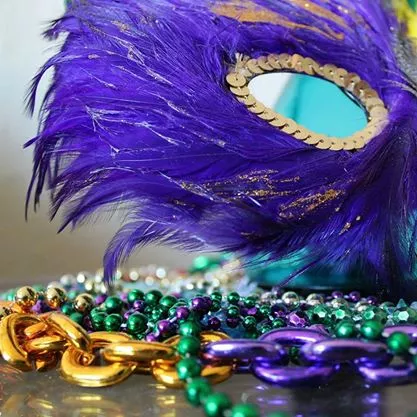 Miss Neesie & Earfood Orchestra will provide the entertainment for The Cove's Fat Tuesday celebration, which doubles as a fundraiser for the St. Paul Lutheran Church Child Development Center. Get a head start on all that Lenten good behavior by supporting a good cause while you revel in the Mardi Gras debauchery — not that we're expecting any boob-baring hedonism at this Five Points ice house. There will, however, be a parade and a costume contest, and we're hearing that there will allegedly be gumbo for purchase.
Free admission, 7:00pm Tuesday, The Cove, 606 W. Cypress, 227-2683.
Tuesday, February 17 - Thursday, February 19
Jekyll & Hyde
An adaptation of Robert Louis Stevenson's classic story, Frank Wildhorn and Leslie Bricusse's pop-rock musical follows an obsessive scientist whose alter ego wreaks havoc across Victorian London.
$34.50-$89.50, 7:30pm, Tuesday, February 17 - Thursday, February 19, Tobin Center for the Performing Arts, 100 Auditorium Circle, 223-8625, tobincenter.org.