Monday, March 2
Alamo Brewery Siege Week At The Esquire


The buzz is building in advance of the opening of Alamo Brewery. Take in a brew or two on tap at Esquire, learn about what's to come and listen to live music by Tony Romero and the Spiders. Buy your first pint and keep the glass.
No cover, 6-9pm, 155 E. Commerce St., 222-2521, facebook.com/EsquireTavern
. —
Jessica Elizarraras
Monday, March 2
The Physics of Superheroes


After teaching at the University of Minnesota for more than a decade, James Kakalios attracted media buzz in 2002 with his symposium "Everything I Needed to Know About Physics I Learned from Reading Comic Books." In 2005, Kakalios boiled that concept down into a book, The Physics of Superheroes, and has since served as a science consultant for the films Watchmen (2009) and The Amazing Spider-Man (2012). Trinity brings the professor and author to town for a "funny, immersive talk discussing the chemical properties of Captain America's shield and the material science of Spiderman's webs."
Free, 7:30pm Monday, Laurie Auditorium, 715 Stadium Dr., 999-8117
.
Monday, March 2
The Rotten Mangoes, The Lochness Mobsters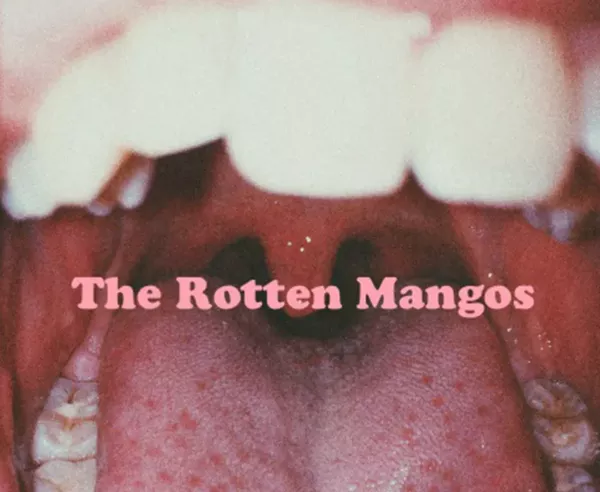 The Rotten Mangoes have done their rock 'n' roll homework, studying up on guitar hook basics and tambourine adornments for their self-titled 2014 EP. Like A Hard Day's Night Fab Four through a filter of bong-ripped air, the Austin duo cuts through three-minute tunes with an appreciation for simple and loose-collar pop. In their tight lyrical structures, singer Cristian Sigler waxes on the typical fare of contemporary psych (see the bedroom bummer "I Left My Room") to more whacked-out questions on the use of leafy greens ("What's all the lettuce for?" he wonders on "Jools Sharé"). To offset these compact rhymes, The Rotten Mangoes dig into DMT-short and equally intense instrumental sections. Originally from Louisiana, The Lochness Mobsters made the hajj over to the garage rock holy land of Austin, where they fit in quite snugly into the busy scene. On tunes like "She Bit Meh," the trio can't quite shake their roots, retaining the welcome sloppiness of a strong Cajun accent. With Flower Jesus, Fish Brain, DJ Proper Yarn.
$3, 9pm Monday, Hi-Tones, 621 E. Dewey, 785, 8777
.
Tuesday, March 3
Once


Based on the Irish film of the same name, "Once" follows a down-and-out Dublin musician and a kooky Czech girl who inspires a new kind of song. With his ex-girlfriend and her husband looming overhead, the pair yearns for what can never be. Their complex romance unfolds through a series of haunting songs performed by the ensemble cast against a minimalist set. Once's soundtrack is undeniably what sets the love story apart. In the words of The New York Times' Ben Brantley, "the songs soar with rough-edged, sweet-and-sad ambivalence that is seldom visited in contemporary American musicals."
$64-$100, 7:30pm Tuesday, The Majestic Theatre, 224 E. Houston, 226-3333, majesticempire.com
.
Tuesday, March 3
2015 Film Series: Places in the Heart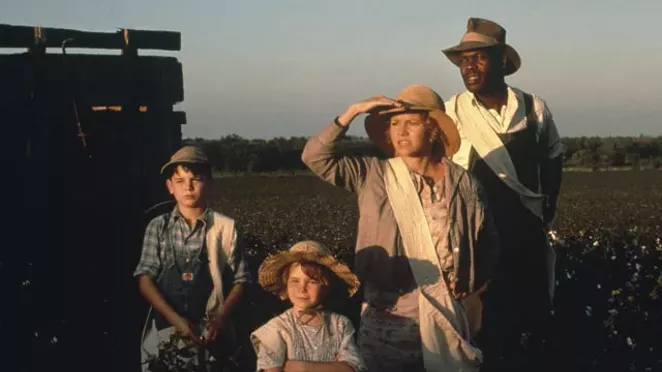 NLC will screen "Places in the Heart" as part of their 2015 film series about small Texas towns. An emotionally gripping story of unending struggle against hardship endemic to the Depression, this movie is a brilliant portrayal of life in the 1930s. Directed by Robert Benton and starring Sally Fields and Ed Farris, this is a can't miss screening.
Free, 6:30pm Tuesday, Northeast Lakeview College Performing Arts Center, 1201 Kitty Hawk Rd., 486-5000, alamo.edu
.