Thursday, March 5
Animal Spirit, Chris Conde

Fort Worth quartet Animal Spirit practices jam rock with ethereal vocals and spaced out, National Park-loving language. Later in March, SA rapper Chris Conde will release his debut EP
Twisted Kite Strings
. After coming out, and a recovery from drug addiction and alcoholism, the EP finds the rapper reckoning with past failures and contemporary truths. With Hallelujah to Our Ghosts.
Free, 10pm, The Mix, 2423 N. St. Mary's, 735-1313
—Matt Stieb

Thursday, March 5
Dawn and Hawkes

Country pop duo Dawn and Hawkes first came to national light on the sixth season of NBC's
The Voice
, when their rendition of The Beatles' "I've Just Seen a Face" quickly got the attention of the trio of judges. Though they didn't win the TV pageant, the Austin pair of Miranda Dawn and Chris Hawkes is riding the wave of exposure from their small screen days, working on a debut album for 2015.
$8, 8pm, 502 Bar, 502 Embassy Oaks, 257-8125
—Matt Stieb

Thursday, March 5
Mnozil Brass


Many of the "fun-classical" acts making the rounds today take a spoonful of sugar approach to help the Mozart go down easier with a bit of pop and comedy mixed in. Austria's Mnozil Brass might be placed in that category, but there's never the sense they have a motive beyond enjoying themselves. Yes Yes Yes, the seven-piece horn band's current performance, is an apt title for the happy-go-lucky eclecticism of the program, which bounces from the Strauss marches of their native Bavaria to a "Bohemian Rhapsody" sing-along and back to Polish polka in the span of an hour.
$29-$110, 7:30pm, Aztec Theatre, 201 E. Commerce, 760-2196
—J.D. Swerzenski
Friday, March 6
Wavvvy #4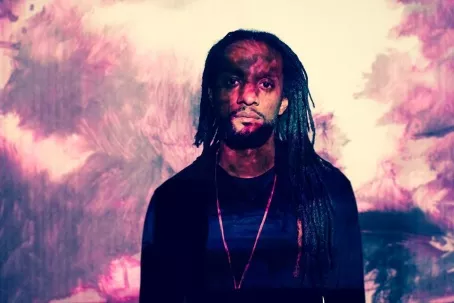 Courtesy
Osiris
SA producer X! hosts the fourth edition of his Wavvvy showcase, pumping in music from the recently created Sub.Culture collective. Austin producer Osiris joins the gig with the astral work from his forthcoming EP
The Sun, The Stars, The Moon
.
10pm, Concrete Jungle, 1628 S Presa, 373-9907
—Matt Stieb

Friday, March 6
Zomboy, Victor Niglio

Zomboys' debut album
The Outbreak
is a relentless exercise in EDM. On "Jiggy," Victor Niglio combines the didgeridoo with ass-shaking bass.
$20, 9pm, Alamo City Music Hall, 1305 E. Houston
—Matt Stieb

Saturday, March 7
Burger Revolution 3

California garage boosters Burger Records have put together an exciting and accessible worldwide showcase. "All you have to do is set up a show with whatever bands/artists/freaks you like and we'll present and hype it under the Burger Revolution banner," Burger says from their website.
San Anto's addition includes Ants, whose
Is That All It Takes to Make a Breakfast Cereal
is a statement of a noise rock debut. On their split debut with The Bolos, The Oblio's crunch through four tunes of full-bodied rock 'n' roll, with heavy reliance on the fuzz box, a vital pedal that squares out the guitar signal into near oblivion. On
CBMW
, Austin's Los Rips blast through stoner punk like "Sand in My Weed" and "Hot Resin." With Baby Fangs, DJ Proper Yarn.
$5, 9pm, The Korova, 107 E. Martin, 226-5070
—Matt Stieb
Saturday, March 7
The Crockett Fiddlers Festival

The Alamo will host the second annual Crockett Fiddle Festival, featuring western swing, bluegrass, and country from Jason Roberts (Asleep at the Wheel, Van Morrison), Rick McRae (George Strait), and Ron Knuth (Willie Nelson, Hank Williams, Jr.). With Tennessee Valley Authority, Rupert's Revenge, The Celtaire String Band.
10am, The Alamo, 300 Alamo, 225-1391
—Matt Stieb
Saturday, March 7
Juan Gabriel


Born in, Michoacán, Mexico in 1950, Juan Gabriel began his career in Juárez before catching attention from RCA execs in the DF. Over his long career, Gabriel has sold over 100 million albums, has been nominated for six Grammys and has his name etched in the Hollywood Walk of Fame.
$70-$670, 7pm, Freeman Coliseum, 3201 E. Houston, 226-1177
—Matt Stieb
Saturday, March 7
The Grasshopper Lies Heavy, White Christ


The Grasshopper Lies Heavy's recent
All Sadness, Grinning into Flow
serves a master class in long droning riffs, expansive textures and the importance of badass amps.
White Christ is an OG name for a Texas punk band, though it's easy to forget that SA is technically still within the confines of the Bible Belt. In their live set, the fourtet provides a retrospective of the Black Flag aesthetic, moving from Morris-era Flag, through the hybrid hardcore/angular jams of
Damaged
and towards the late-era, Rollins rants and sludge guitar of
My War
. Impressively, the SA crew channels the same pitch of feedback throughout their gigs, a sound quite close to the stressful drone of Alien. With Amygdala, Over the Top, Mau, Haunter, Illustrations.
$5, 7pm, The Ten Eleven, 1011 Avenue B, 320-9080
—Matt Stieb
Saturday, March 7
Twin Productions Local Showcase


Saturday night's a busy one for local music, largely because of the behemoth of offerings at The Korova. While the Burger Revolution showcase is getting fuzzy in the basement, Twin Productions is presenting a righteous local music showcase on two stages in the main room. With more than 15 promising bands representing everything from pop and metal to electronic and indie rock, the show promises to be a swell opportunity to survey SA's musical up-and-comers. We're especially stoked to catch the grunge-pop of The 600 Band, the moody space rock of Remanon and the post-hardcore thrashings of Signalman.
$10, 6pm, The Korova, 107 E Martin, (210) 995-7229
—James Courtney