Thursday, March 19
2001: A Space Odyssey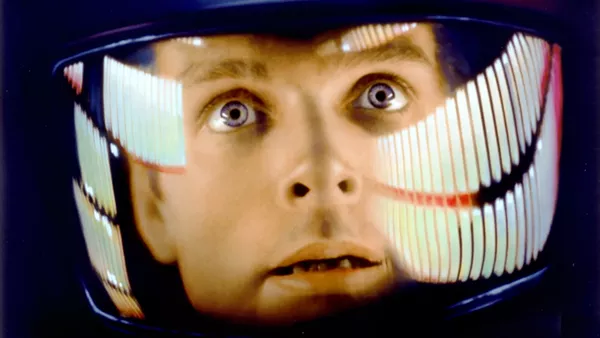 2001: A Space Odyssey Divided into four acts, the 1968 Oscar-winner 2001: A Space Odyssey combines awe-inspiring imagery and classical music in a meditative journey that begins in prehistoric times, employs the longest flash-forward in cinema history and ends with a sequence involving a bedroom beyond Jupiter and an astronaut who's reborn as a star child. Free, 7pm Thursday; Santikos Bijou, 4522 Fredericksburg Rd., 734-4552,
santikos.com
.
Thursday, March 19
"Delta Dawn"


Together with the exhibition "Move Me," CAMxNew Orleans: "Delta Dawn" represents an exchange between the Alamo City and the Big Easy. Whereas New Orleans-based curator Amy Mackie picked eight San Antonio artists for "Move Me," "Delta Dawn" is a takeover of Fl!ght staged by Good Children Gallery — a "bellwether for artistic endeavors" in NOLA's St. Claude Arts District. Nodding to a 1972 tune popularized by native Texan Tanya Tucker, "Delta Dawn" unites seven artists, including abstract painter Brian Guidry and Srdjan Loncar, who covers his styrofoam sculptures in photographic mosaics.
Free, 7-10pm, Fl!ght Gallery, 134 Blue Star, 872-2586, contemporaryartmonth.com.
— Bryan Rindfuss
Friday, March 21
Big Hero 6


The Department of Culture and Creative Development and Slab Cinema team up for a free outdoor screening of Walt Disney Animation Studios' 2014 Oscar winner about a band of high-tech heroes formed by a robotics prodigy and a plus-sized inflatable robot. Beer, wine and food truck fare will be available for purchase onsite.
Free, 8pm Friday; Arneson River Theatre, La Villita, 418 Villita St., 207-8614.
Saturday, March 21
"History of Islam in America" and Open House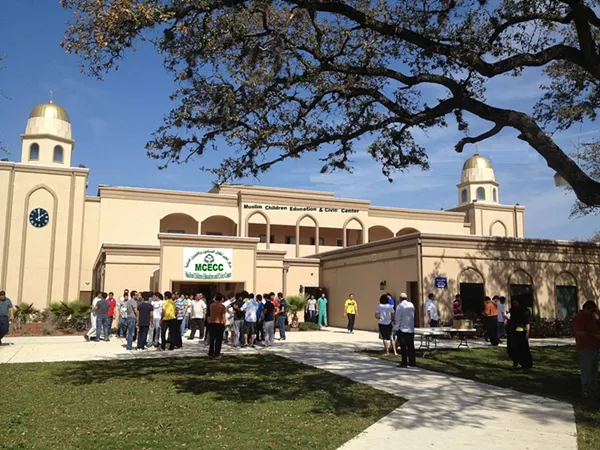 Spend an evening discovering your Muslim neighbors and learning about the ever-evolving definition of the "American" identity. The Muslim Children Education & Civic Center will offer guided tours of the mosque and the evening includes speakers, an information booth, a Q&A session and a free Mediterranean dinner.
Free, 5:45pm Saturday; The Muslim Children Education and Civic Center, 5281 Casa Bella, 877-9738.

Saturday, March 21
Yoga On The Plaza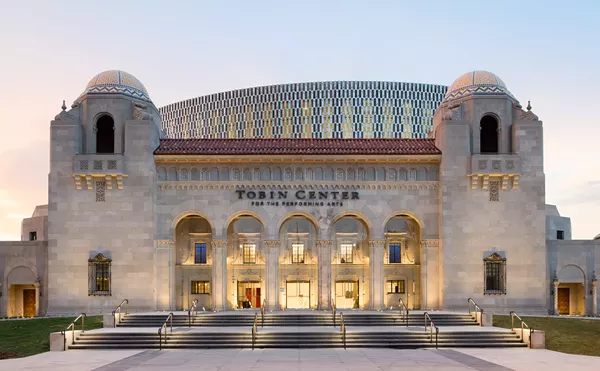 In support of Deepak Chopra's upcoming performance at the Tobin (April 8), Mobile Om offers a free outdoor yoga class incorporating readings from Chopra's books. Free, 10-11:30am Saturday; River Walk Plaza, Tobin Center for the Performing Arts, 100 Auditorium Circle, 223-3333.
Saturday, March 21
Artpace Family Day: A Contemporary Celebration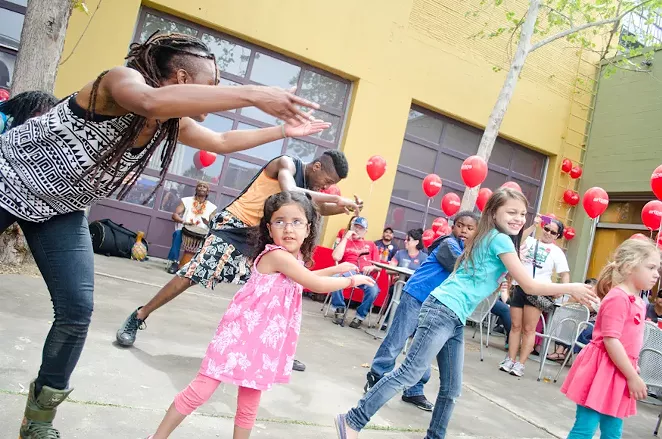 In celebration of Contemporary Art Month, Artpace, the Guadalupe Cultural Arts Center, San Anto Cultural Arts, San Antonio Children's Museum, SAMA, the Southwest School of Art, Blue Star Contemporary Art Museum and other community partners join forces for an afternoon of artist-led workshops, hands-on exhibition activities, educational creation stations, music, food and merriment.
Free, 1-4:30pm Saturday; Artpace, 445 N. Main Ave., 212-4900, artpace.org.
Sunday, March 22
Open Studios


Bryan Rindfuss
A red-hot skull cooling at Zollie Glass Studio
As the name suggests, CAM's self-guided tour of Open Studios invites art lovers into an array of workspaces not typically open to the public. Organized on a handy map available on CAM's website, the 2015 tour offers close encounters with the likes of local photographer Ansen Seale (415 Burr Rd.), Glen Andrews and the molten glass slingers of his Caliente Hot Glass Studio (1411 N. Hackberry St.), jeweler Alejandro Sifuentes (418 Villita St. #4) and many more. The intimate alternative to the gallery experience once again wraps up with a Blue Moon-sponsored after party at Zollie Glass Studio (4-8 p.m. at 1428 S. Presa St.).
Free, noon-4pm, contemporaryartmonth.com.
— Bryan Rindfuss

Sunday, March 22
Mujeres Mercado Anniversary Celebration


Mujeres Mercado celebrates the first anniversary of its Eastside market with an afternoon of performances by feminist hip-hop duo Krudas Cubensi, all-female troupe Zombie Bazaar Belly Dance and soulful songstress Allyson Alonso.
Free, 1-5pm Sunday; The Vibrant Community Space, 1414 E. Commerce St., 602-3291.