Tuesday, April 28
Brick Wall Productions Presents Game 5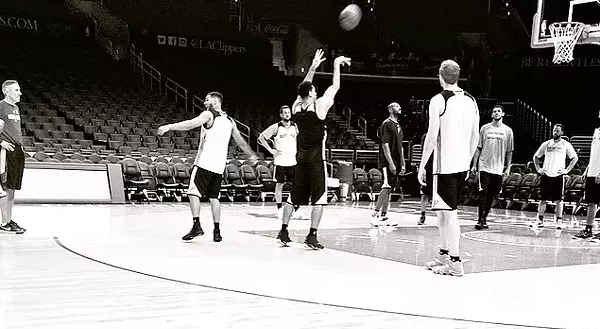 Cheer on the beloved San Antonio Spurs as they face the Los Angeles Clippers in their fifth game of the playoff season at the eclectic venue, Brick.
Free, 9:30pm, Brick at Blue Star Arts Complex, 108 Blue Star, 262-8653.
Wednesday, April 29
Open Poetry Night
Barrio Barista, the Westside's dual coffee shop and consignment store, is hosting a swan song of poetry readings to honor the conclusion of National Poetry Month.
Free, 7pm, Barrio, 3735 Culebra, 519-5403.
Thursday, April 30
30 Day Rx
Creative Commons (Jesse Amado)
"30 Day Rx" marks the 70th exhibition arranged by Ruiz-Healy Art, an Olmos Park gallery specializing in "contemporary and modern art with an emphasis on Latin American and Texas-connected artists."
Free, 6-8pm, Ruiz-Healy Art, 201-A E. Olmos Dr., 804-2219, ruizhealyart.com.
Thursday, April 30
URBAN-15 Presents Mega Corazon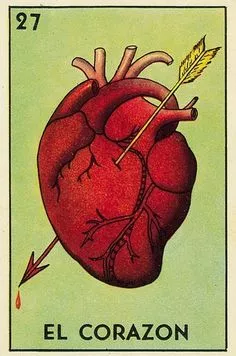 As National Poetry Month comes to a close, the URBAN-15 performance group invites you to partake in Mega Corazon. The poetry-centric event will feature a diverse group of 15 poets, including the Alamo City's inaugural poet laureate Carmen Tafolla, over the course of six hours.
Free, 4pm, URBAN-15 Studio, 2500 S. Presa St., 736-1500, megacorazon.com.
Thursday, April 30
Juried Visual Arts Student Exhibition
San Antonio College's Department of Fine Arts hosts a scholarship presentation and opening reception for its annual Juried Visual Arts Student Exhibition.
Free, 4:30pm, Visual Arts Center Gallery, San Antonio College, 950 Lewis St, 486-1040.
Thursday, April 30
Get Reel Film Series: Post Tenebras Lux
Described by
The New York Times
as "a male psychodrama cum family-man meltdown," Mexican writer/director Carlos Reygadas' semi-autobiographical 2012 film
Post Tenebras Lux
(Latin for "light after darkness") concerns a family living in rural splendor in an isolated house.
Free, 6:30pm, McNay Art Museum, 6000 N. New Braunfels, 824-5368.
Thursday, April 30
Surface Trending & Beneath the Flowers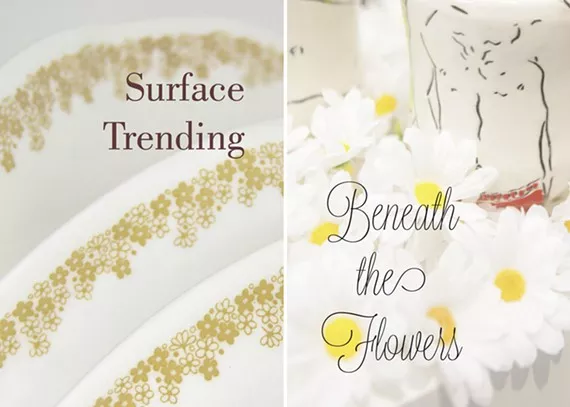 University of Texas at San Antonio MFA candidates Trent Hebert and Jenna Wright unveil their thesis exhibitions at Terminal 136.
Free, 6pm, Terminal 136, 136 Blue Star, 458-4391.
Friday, May 1
unTITLEd: Recent Works by Industry Print Shop
Creative Commons (Bart Kibbe)
Austin-based Industry Print Shop is permeating the weathered streets of San Antonio with UnTITLEd, a collective serigraph project that bespeaks the enduring aesthetic of the Industry Wrecking Crew.
Free, 7pm, Hello Studio, 1420 S. Alamo #106, 291-8640.
Friday, May 1
Ghost Light: Cinema on the Plaza
The Ghost Light Society is aiming to expand its repertoire by hosting its first movie night on the River Walk Plaza at the Tobin Center for the Performing Arts. Enjoy satirical dark comedy The Producers on the world-class facility's massive outdoor screen and peruse a variety of food truck eats and libations available for purchase. RSVP to
ghostlightsociety@tobincenter.org
.
Free, 6pm, the Tobin Center for the Performing Arts, 100 Auditorium Cir, 223-8624.
Saturday, May 2
Fredstock Music Festival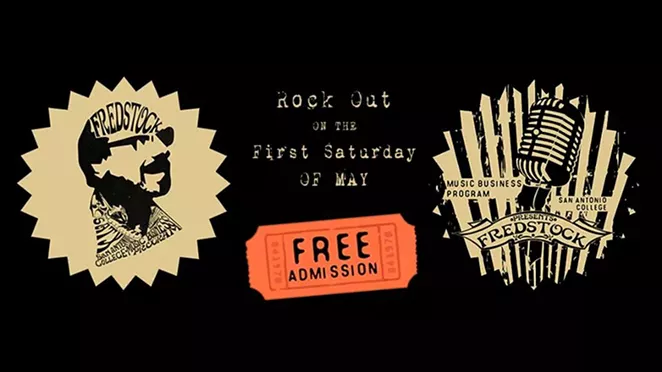 San Antonio College's Music Business Program hosts Fredstock, a yearly festival that allows students to learn every aspect of putting together a musical showcase. With the fledgling managers in charge, the festival brings locals together to hear different performing bands and walk through the sponsored booths of art and crafts, community business sponsors, vendors and food trucks.
Free, 12pm, San Antonio College, 1300 San Pedro, 486-1380, fredstocksatx.com.