Monday, May 11
Dazed and Confused Quote-Along
As part of their monthly series at Alamo Drafthouse,
cinesnob.net
is celebrating the impending summer with a quote-along screening of the 1993 classic
Dazed and Confused
.
$5, 7 p.m. Monday, Alamo Drafthouse Park North, 618 N.W. Loop 410, (210) 677-8500, drafthouse.com.
Tuesday, May 12
A Streetcar Named Desire




Few can forgot the iconic cry of Marlon Brando as he calls out for Stella. The Scottish National Ballet Company forgoes language and channels it into movement in its adaptation of Tennessee Williams'
A Streetcar Named Desire
. The haunting tale of lust and betrayal follows wilted Southern belle Blanche DuBois as she tries to escape her troubled past, only to find a tumultuous present in the face of her sister's husband Stanley. Developed by director Nancy Meckler and choreographer Annabelle Lopez Ochoa, the production features a jazzy score and 30 dancers clad in vintage-style costumes.
$29-$110, 7:30pm Tuesday, Tobin Center for the Performing Arts, 100 Auditorium Circle, (210) 223-8624,
tobincenter.org
.
Tuesday, May 12
Pork and Pints


Get down on Tuesday with a Pig in a caja china, Rahr & Sons Brewing Co. and music by Sam Villela.
$18 all you can eat, 4pm-10pm Tuesday, Taps Y Tapas, 1012 N. Flores St., (210) 277-7174,
tapsytapas.com
.
Tuesday, May 12
Art Fit: Art + Exercise: Yoga Edition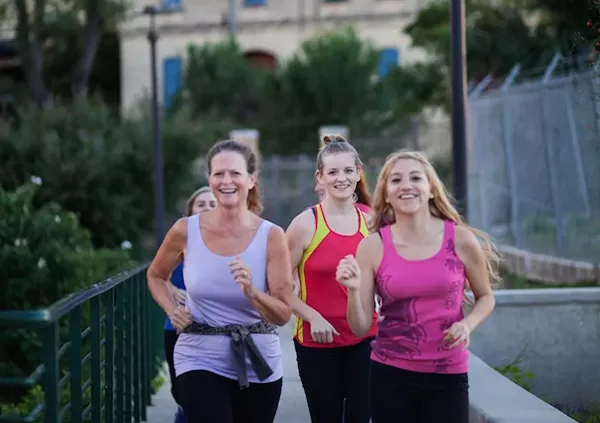 Enjoy a quick gallery talk on fitness in the visual arts! This month, Mobile Om will lead a short yoga session in response to SAMA's Yogini sculpture, followed by other forms of exercise and an optional run down the river led by professional coaches from Run Wild Sports.
Free, 6:30pm Tuesday, San Antonio Museum of Art, 200 W. Jones, (210) 978-8100, samuseum.org.

Tuesday, May 12 and Wednesday, May 13
Newsies


The newsboys may be on strike, but that won't stop them from singing. Disney's Newsies chronicles a ragtag group of turn-of-the-century paperboys in their crusade against unjust distribution costs. Inspired by the true story of Kid Blink, a tough-as-nails, half-blind newsboy, both the musical and 1992 film of the same name have brought droves of teenage girls to madness, due in part to swoon-worthy actors in the lead role of Jack Kelly. The touring Broadway production features Dan DeLuca as Kelly, born the year the film hit the silver screen and starring in its rebirth 23 years later.
$35-$145, 7:30pm Tuesday and Wednesday, Majestic Theatre, 224 E. Houston, (210) 226-5700, majesticempire.com.