Thursday, May 14
All The President's Men
This week's Wonderland of the America's free movie night movie is
All the President's Men
, the classic 70s political thriller based on Carl Bernstein and Bob Woodward's Watergate investigation.
Free, 7pm, Bijou Cinema Bistro, 4522 Fredericksburg Rd., (210) 734-4552, santikos.com.
Courtesy
Vijay Iyer

Thursday, May 14 - Sunday, 17
International Music Festival
Last year, Musical Bridges Around the World channeled its annual programming into a festival dedicated to "bonding different cultures together and promoting world peace, diversity and understanding." The nonprofit's second annual International Music Festival returns this month with an entirely free program that wraps up May 24. Hosted between the Tobin, Trinity and San Fernando Cathedral, the electric engagement trots the globe to showcase the talents of Galician bagpipe diva Cristina Pato, American jazz pianist Vijay Iyer, Colombian harpist Edmar Castañeda and Syrian composer/ clarinetist Kinan Azmeh.
Free, Thu-Sun, (210) 464-1534, musicalbridges.org.

Thursday, May 14
McNay Second Thursday
Join the
San Antonio Current
on the second Thursday of every month from 6 p.m. to 9 p.m. for a night of free fun on the museum grounds. Each month features a local band or DJ, food for sale from San Antonio's best food trucks, and beer courtesy of Crispin Ciders.
Free, 6pm-9pm, McNay Art Museum, 6000 N. New Braunfels Ave, (210) 824-5368, mcnayart.org.

Friday, May 15
Movie Night at the Park
This month come and enjoy
Planes, Fire & Rescue
at the City of Helotes Municipal Complex, to the rear of City Hall. The Helotes Area Community Band will performs for approximately 30 to 45 minutes before the movie and local vendors will be serving food and drinks, and children enjoy time on the moon bounce and at the on-site playground.
Free, 6pm, City of Helotes Municipal Complex, 12951 Bandera Rd.

Friday, May 15 - Tuesday, May 19
OPEN Pop-Up Shop
After activating vacant storefronts along Houston Street in December of 2013 and 2014, the OPEN Pop-Up shows across 281 to take over four spots in the historic St. Paul Square. The collaborative initiative is designed to engage customers while authenticating downtown "as a vibrant urban space ready for long-term investment." Besides tempting shoppers with everything from locally crafted apparel and pet jewelry to folk art and beauty products, OPEN features a steady stream of food trucks, live music and DJ sets, pet adoptions, yoga classes and even a movie night.
Free, 5-9pm Fri, 10am-6pm Sat-Sun, 5-9pm Mon-Tue, 1142, 1160, 1167, & 1170 E. Commerce St., opensanantonio.com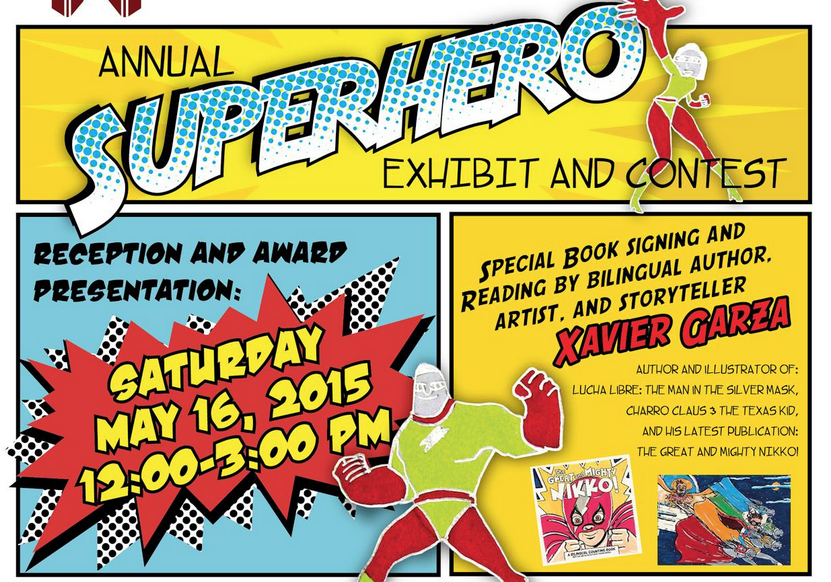 Saturday, May 16
23rd Annual Superhero Exhibit and Contest
Open to any students 6 to 18 years of age, this special exhibition asked young people to identify a positive role model in their lives and create a drawing, illustration, painting or sculpture of their own personal 'Superhero.
Free, 12-3pm, Centro Cultural Aztlan, 1800 Fredericksburg Rd # 103, (210) 432-1896,
facebook.com
.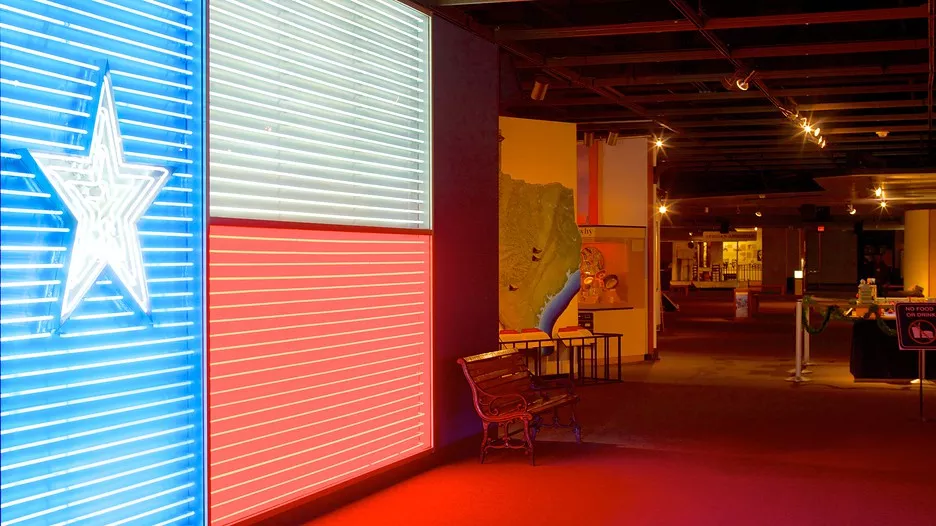 Sunday, May 17
Los Tejanos Family Day
Discover Tejano history and culture in Texas with family-fun, presentations and activities coinciding with the opening of Los Tejanos.
Free, 12-5pm, Institute of Texas Cultures, 801 E César E. Chávez Blvd, (210) 458-2300.
Tuesday, May 19
International Museum Day
Preceded by the confusingly similar National Art Museum Day — observed by the San Antonio Museum of Art with free admission on May 17 — International Museum Day unites upwards 30,000 institutions across the globe on (or around) May 18. Launched by the International Council of Museums in 1977, IDM is designed to raise awareness about the role museums play in the development of society. The McNay picks up IDM's 2015 theme of "Museums for a Sustainable Society" by inviting guests for a BYO Tuesday afternoon picnic on the grounds and a walking tour of the outdoor sculpture collection.
Free, noon-4pm McNay Art Museum, 6000 N. New Braunfels Ave., (210) 824-5368, mcnayart.org