Thu 5/14 - Sun 5/17
International Music Festival


Last year, Musical Bridges Around the World channeled its annual programming into a festival dedicated to "bonding different cultures together and promoting world peace, diversity and understanding." The nonprofit's second annual International Music Festival returns this month with an entirely free program that wraps up May 24. Hosted between the Tobin, Trinity and San Fernando Cathedral, the eclectic engagement trots the globe to showcase the talents of Galician bagpipe diva Cristina Pato, American jazz pianist Vijay Iyer, Colombian harpist Edmar Castañeda (pictured) and Syrian composer/clarinetist Kinan Azmeh.
Free, 7:30pm Thu-Sat, 3pm Sun, (210) 464-1534; visit musicalbridges.org for the full schedule.
— Bryan Rindfuss
Thu 5/14
Jamie Brickhouse




Excerpted in
The New York Times
and celebrated by the likes of
The Washington Post
,
Out
and
Kirkus Reviews
, native Texan Jamie Brickhouse's new memoir
Dangerous When Wet
paints a bittersweet, bitingly funny portrait of life with and without two major forces in his life: booze and his larger-than-life mother, Mama Jean. Born and raised in Beaumont, Brickhouse moved to New York and found success in the publishing industry while dangerously indulging in liquor, drugs and gay sex. Although Mama Jean encouraged him to become a writer, it wasn't until after her death in 2009 that her "happy little prince" (sober and HIV-positive) enrolled in the writing workshop that sparked his enthusiastically received literary debut. On Thursday, The Twig hosts Brickhouse for a conversation with Trinity University Dean of English, Dr. Coleen Grissom, to be followed by a Q&A and book signing.
Free, 5:30-7:30pm Thu, The Twig Book Shop, 306 Pearl Pkwy., (210) 826-6411, thetwig.com.
— BR
Fri 5/15
Survive

The cover of Survive's maxi-single "MF064"
Austin-based minimalist synth weirdos Survive make the kind of music that you'd expect to hear in the background of an apocalyptic sci-fi or horror movie. Electro-ambient pulses and beats form maddeningly suspenseful patterns that become tangled in each other and find release in patiently constructed, and often surprisingly cathartic, resolutions. Coupled with the power of Paper Tiger's impeccable sound system, Survive's set, like a soundtrack to your aimlessness and disillusionment, should be a veritable out-of-body experience. Be sure to visit survive.bandcamp.com for a solid pre-show primer.
$7, 9pm Fri, Paper Tiger, 2410 N. St. Mary's St., papertiger.queueapp.com.
— James Courtney
Fri 5/15
Fiesta Noche del Rio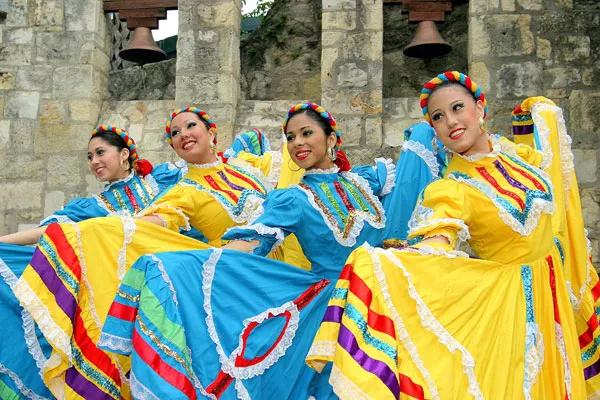 Recently recognized in Washington D.C. at the Kiwanis' White House Community Leader Briefing, Fiesta Noche del Rio returns home to the Arneson River Theatre. Choreographed by Elizabeth Sanchez-Lopez, the 59th annual event showcases a "cavalcade of artists" in a seven-act spectacle celebrating songs and dances of Mexico, Spain, Argentina and Texas. After Friday's opening night, Fiesta Noche del Rio runs every Friday and Saturday evening at 8:30 p.m. from May 22 to August 15.
$8-$20, 8:30pm Friday, Arneson River Theatre, 418 Villita St., (210) 226-4651, fiestanochesa.com.
— BR
Fri 5/15 - Sun 5/17
4000 Miles

Amy Herzog tackles loss, relationships, and smoking pot with your grandma in
4000 Miles
, her Obie Award-winning drama following a young man in search of solace and the 91-year-old spitfire that gives it to him. Playwright Herzog modeled the central characters after her own zesty grandmother and a free-spirited cousin to offer what's been called a "heartening reminder that a keen focus on life's small moments can pay off in a big way." Expect to laugh, and maybe cry, too. Bill Gundry directs Christopher Boneta and Sam Carter Gilliam in the Playhouse's production.
$12-$30, 8pm Fri-Sat, 3pm Sun, The Playhouse, 800 W. Ashby Pl., (210) 733-7258, theplayhousesa.org.
— Murphi Cook
Fri 5/15 - Sun 5/17
'Los Tejanos'


Carmen Lomas Garza
A Plaza in Texas in the 1930s
The Institute of Texan Cultures was faced with the daunting task of cramming 500 years of history into 2,000 square feet for its new exhibit "Los Tejanos." The result? An interactive space that explores "how the culture defines itself" via five settings: a modern kitchen, an 18th-century ranch house, a 1940s classroom, a doctor's office and a 1930s plaza created by internationally acclaimed painter Carmen Lomas Garza. To celebrate the opening, the museum will offer free admission on May 17 for a day of kid-friendly tours and activities inspired by the exhibit.
$6-$8, 9am-5pm Fri-Sat, noon-5pm Sun, Institute of Texan Cultures, 801 E. César E. Chávez Blvd., (210) 458-2300, texancultures.com.
— MC
Fri 5/15 - Sun 5/17
OPEN Downtown Pop-Up Shops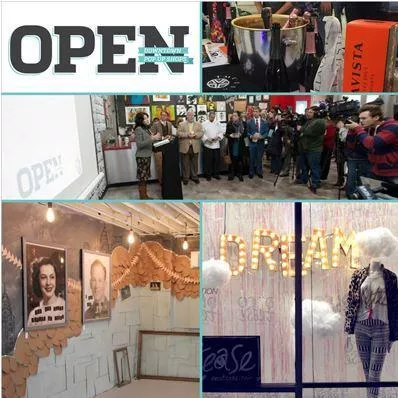 After activating vacant storefronts along Houston Street in December of 2013 and 2014, the OPEN DowPop-Up shops hop across 281 to take over four spots in historic St. Paul Square. The collaborative initiative is designed to engage customers while authenticating downtown "as a vibrant urban space ready for long-term investment." Besides tempting shoppers with everything from locally crafted apparel and pet jewelry to folk art and beauty products, OPEN features a steady stream of food trucks, live music and DJ sets, pet adoptions, yoga classes and even a movie night.
Free, 5-9pm Fri, 10am-6pm Sat-Sun, 1142, 1160, 1167 & 1170 E. Commerce St., opensanantonio.com.
Through May 28.
— BR
Sat 5/16
The Bright Light Social Hour

Like a piñata exploding on impact, Austin's Bright Light Social Hour sprays your ears with musical candy combining dance-driven bass grooves and funky guitar riffs. Over the last decade, the quartet's sound has progressed from dance-rock with a classic rock foundation (reminiscent of bands like Electric Six) to spacey, psychedelic progressive rock with post-rock tendencies. In March, the group released its latest effort,
Space Is Still the Place
, a self-described "future south" concept album that embraces Southern culture with political optimism based on personal experiences.
$12, 10pm Sat, Jack's Bar, 3030 Thousand Oaks Dr., (210) 494-2309,
jacksbarsa.frontgatetickets.com
.
— Erik Casarez

Sat 5/16
Minus the Bear


Perpetually broke indie rockers rejoice! Minus the Bear is the living, ursine proof that if you put in the work, with a lithe guitar tone and crisp songwriting, you too can achieve relative financial stability. Founded in 2001, the Seattle outfit released a few critique-proof records in the mid-aughts filled with quirky song names like "Absinthe Party at the Fly Honey Warehouse." With just enough guitar-taps to attract the prog-guitar nerds without off-putting everyone else, the band has attracted a wide following. And because of their catholic indie approval, Minus the Bear is knocking hard on
Billboard
's door, with its most recent album
Infinity Overhead
debuting at the 31st spot on the chart. With Into It. Over It.
$23-$28, doors at 7pm Sat, Josabi's, 17200 Hwy. 16 N., Helotes, (210) 372-9100, josabis.com.
— Matt Stieb

Sun 5/19
Local Music Week Highlights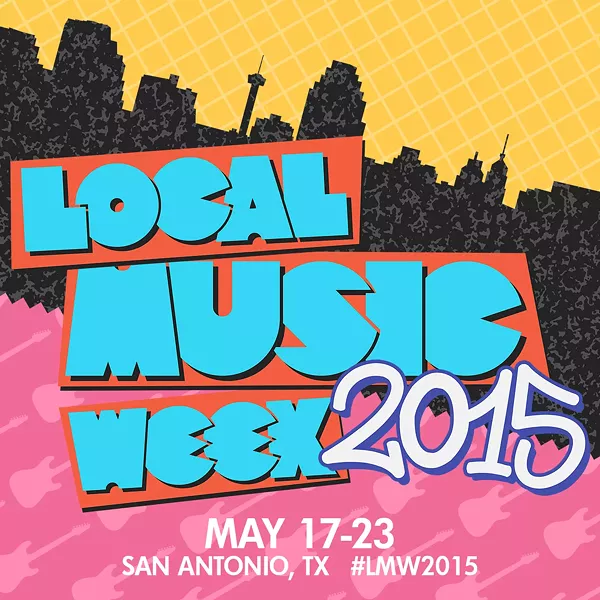 Created in 2010 as a nod to Local Media Month in April, SA's Local Music Week (May 17-23), engineered chiefly by SATX Music and Local 782, is essentially a week-long call to get your butt out and listen local. On Sunday, the Hot Dog Social (3-8 p.m.) at Hi-Tones kicks off the communal festivities and encourages connections between musicians, promoters, music journalists and fans. As for the rest of the scatter-shot event, your best bet is to check out the website listed below for a plethora of LMW options. One show we are especially excited about, if only for its sheer diversity, finds Pink Leche, Ila Minori and Collective Dreams at Hi-Tones on Tuesday at 9 p.m.
Visit do210.com/localmusicweek for details.
— JC