Monday, May 18
Stars of Jesus Christ Super Star Q&A


Ted Neeley (Jesus), Kurt Yaghjian (Annas), and Larry Marshall (Simon, the Zealot) will be at the Alamo Drafthouse Cinema (Park North) in San Antonio for a Q&A session before the movie and a meet and greet afterwards. See the movie as you've never seen it before and meet with three of the beloved cast members.
$12, 7:30pm Monday, Alamo Drafthouse Park North, 618 NW Loop 410, (210) 677-8500, drafthouse.com.

Monday, May 18
Experience




In its 25 years as an ensemble, SOLI has never shied from adding new elements — musical or otherwise — to shake up typical expectations of the chamber music concert experience. Even then, its 2014-15 season closer Experience seems a step beyond. Billed as a "multi-media sight-and-sound experience," the program looks to supplement the quartet's forward-thinking set of six original compositions with projections, live electronic and silent film elements. The six original works featured in Experience each feature a pairing of composer and visual artist. Perhaps most notable of these collaborations is that of San Antonio-based media artist Gary Wise and recently commissioned SOLI composer Pierre Jalbert. Their work, titled Street Antiphons, looks to set Jalbert's highly rhythmic score with Wise's immersive visuals, which will be projected throughout the concert space.
$10-$25, 7:30pm Monday, Tobin Center for the Performing Arts, 100 Auditorium Circle, solichamberensemble.com.
Tuesday, May 19
The Comedic West: Blazing Saddles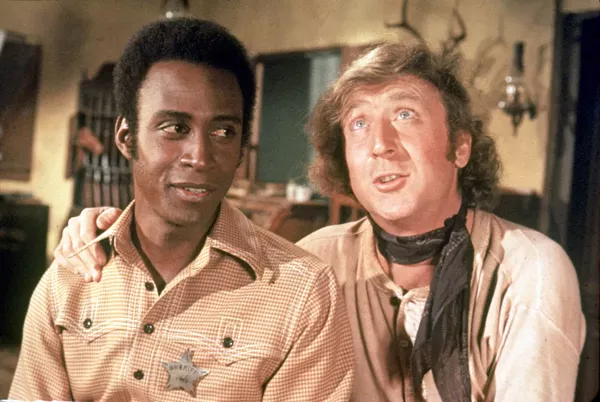 The Briscoe salutes Hollywood's "historic embrace of the mythological West" with a film series reviving Mel Brooks' 1974 satire about a corrupt political boss who appoints a black sheriff in hopes of ruining a frontier town circa 1874. Facilitated by Trinity history professor Carey Latimore, the outdoor screening features "food trucks, free popcorn and free beer."
$5 suggested donation, 6:30pm Tuesday, Briscoe Western Art Museum, 210 W. Market St., (210) 299-4499, briscoemuseum.org.

Tuesday, May 19
Coors Light Free Concert Series


Join the
San Antonio Current
as we host the first show in this year's Coors Light Free Concert Series at the Arneson River Theatre. The headliner, Carlton Zeus is a Mexican-American hip-hop artist who travels through time, delivering moments of "leisure, passion and clarity" through his music. His songs touch on life, death and love, making him one of the best rappers in town. Mexican Stepgrandfather and Chisme fill out this month's line-up. hanks to Downtown Tuesday, parking at city-operated parking garages, parking lots and parking meters every Tuesday after 5 p.m. is free. We also encourage locals to ride their bikes and join us at the Arneson River Theatre every third Tuesday for great music, great company and great beer sponsored by Coors Light.
Free, 7pm Tuesday, Arneson River Theatre, 418 Villita St.,
facebook.com
.
Tuesday, May 19
International Museum Day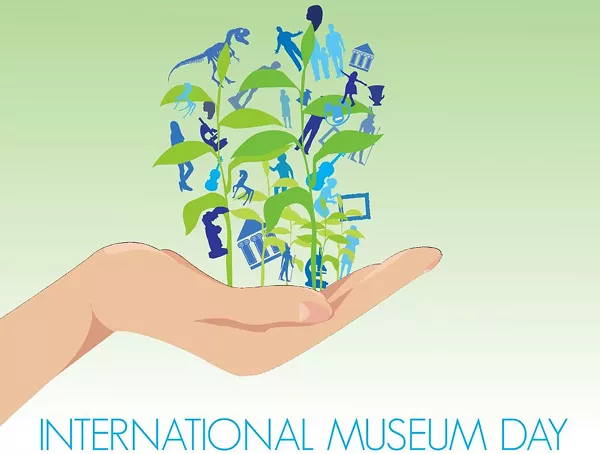 Preceded by the confusingly similar National Art Museum Day — observed by the San Antonio Museum of Art with free admission on May 17 — International Museum Day unites upwards of 30,000 institutions across the globe on (or around) May 18. Launched by the International Council of Museums in 1977, IDM is designed to raise awareness about the role museums play in the development of society. The McNay picks up IMD's 2015 theme of "Museums for a Sustainable Society" by inviting guests for a BYO Tuesday afternoon picnic on the grounds and a walking tour of the outdoor sculpture collection.
Free, 12-4pm Tuesday, McNay Art Museum, 6000 N. New Braunfels Ave., (210) 824-5368, mcnayart.org.