Thu 5/28

Guitar Drag


© Christian Marclay
Courtesy Paula Cooper Gallery, New York. Originally commissioned and produced by Artpace
The boundaries of visual art and music are brilliantly blurred in the work of Christian Marclay, a New York-based artist who took home the Golden Lion award at the 2011 Venice Bienniale for his 24-hour video mashup
The Clock
. Challenging conventions since the 1970s, Marclay has spun record collecting — and playing — into a form of high art by constructing hybrid LPs from disparate vinyl slices, sewing mismatched album covers into jarring (and frequently funny) arrangements and using turntables in a live format paralleled with the origins of hip-hop. Partly in response to the 1998 death of James Byrd Jr. at the hands of white supremacists, Marclay created
Guitar Drag
— a 14-minute video depicting a pickup truck dragging an amplified, electric guitar "across a Texas roadway to its aggressive destruction" — while in residence at Artpace in 1999. Due to its sensitive subject matter, Marclay chose not to include the video in his Artpace exhibition, which instead involved him acting as DJ in the Hudson (Show)Room and installing conceptual musical instruments in the windows of nearby Alamo Music Center. Now 17 years after Byrd Jr.'s murder (which helped spark the federal Matthew Shepard and James Byrd Jr. Hate Crimes Prevention Act), Marclay returns to San Antonio for the Texas premiere of "the completed version" of
Guitar Drag
.
Free, 6-9pm Thu, Artpace, 445 N. Main Ave., (210) 212-4900, artpace.org.
On view through August 30.
— Bryan Rindfuss




Thu 5/28
Meditation, Creativity, Peace




For a peek into the curious mind of filmmaker David Lynch, this 70-minute documentary, which is part of the McNay's GET REEL film series, journeys with the four-time Academy Award-nominated director/writer on a 16-country tour where he speaks on the virtues of Transcendental Meditation and why his foundation is helping fund these teachings in schools around the world. We're not exactly sure how much reflecting Lynch did before he agreed to direct a Showtime revival of his '90s-era TV series
Twin Peaks
, but if spirituality had anything to do with it, thanks Maharishi.
Free, 6:30pm Thu, McNay Art Museum, 6000 N. New Braunfels Ave., (210) 824-5368, mcnayart.org.
– Kiko Martínez
Thu 5/28
George Clinton & Parliament/Funkadelic


"I have tasted the maggots in the mind of the universe," says a faceless, pained voice. "I was not offended. For I knew I had to rise above it all." Then the introduction to Funkadelic's '73 masterpiece
Maggot Brain
truly began: a guitar solo soliloquy that screamed of pain and adversity, imploring some greater human struggle. It begged and begged for something greater, ushering in an era of funk that encouraged listeners to ascend beyond their earthly existence — to go Beyond. The Afrofuturist aesthetic of George Clinton was born, bearing Sun Ra's cultural zeitgeist of "Space is the Place" as its mantra. Instead of living in the mar of oppression, the band sought an escape in a new form of black art. George Clinton and his extraterrestrial brothers Eddie Hazel, Bootsy Collins and Bernie Worrell pioneered a sound that was paranoid, desperate and bursting at the seams with no reservations. It sounded larger than life, with solar-kissed lysergic revelations screaming, "You don't buy a life, you live a life."
$25-$45, 8pm Thu, Aztec Theatre, 104 N. St. Mary's St., (210) 812-4355, theaztectheatre.com.
— Alex Ramirez
Click here to read Alex Ramirez's full story on Clinton.
Fri 5/29
"Professors' Picks 2.0"

The second installment of Cinnabar's "Professors Picks" pairs works by art instructors Susan Budge (San Antonio College) and Susan Chrysler White (University of Iowa) and their respective students Robert B. Cairns and Karin Waskiewicz.
Free, 6:30-9pm Fri, Cinnabar, 1420 S. Alamo St., Suite 147, (210) 557-6073, cinnabarart.com
.
— BR
Fri 5/29 - Sat 5/30
San Antonio Drum and Bass Expo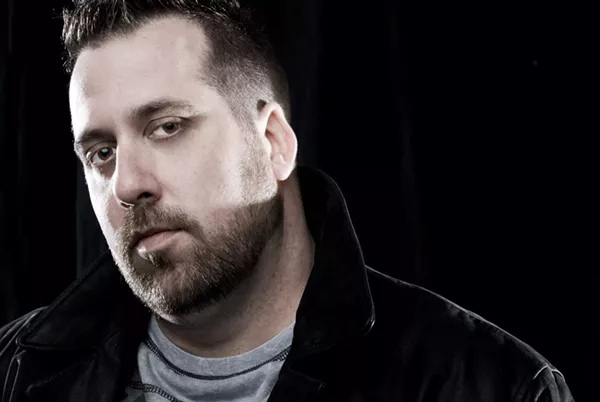 If you doubt that drum and bass music is still alive and well in South Texas, the San Antonio Drum and Bass Expo is here to school you. On Friday night, it'll be a veritable jungle jamboree at Greenhouse Rooftop, with performances by more than 20 artists, including a slew of local acts and AK1200 (pictured), who founded the active Big Riddim Recordings and is a 20-year veteran of the genre. On Saturday evening at Hotel Indigo, students of the genre can attend free DnB workshops designed to pique interest and hone skills.
$5-$20, 6pm-3am Fri, Greenhouse Rooftop, 4553 N. Loop 1604 W.; free, 5-9pm Sat, Hotel Indigo, 105 N. Alamo St., loop1tickets.com.
— James Courtney
Fri 5/29 - Sun 5/30
The Mystery of Edwin Drood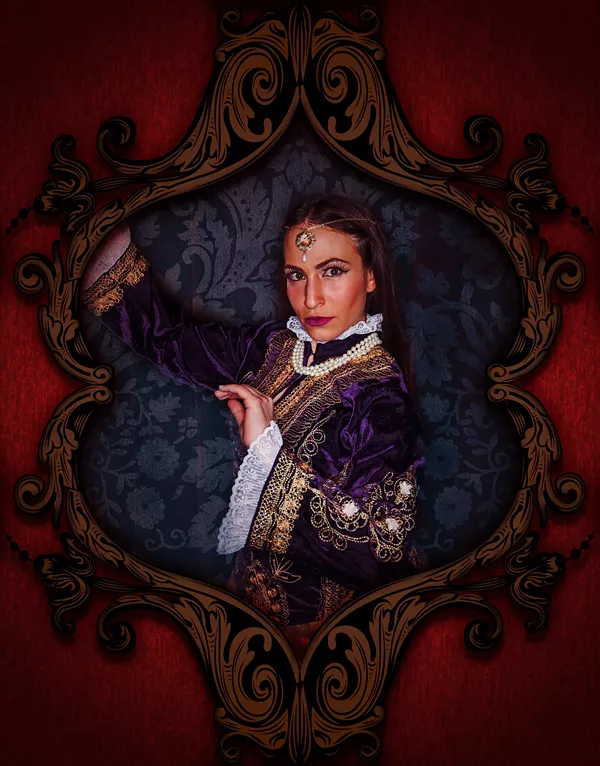 When Dickens died, he left a mystery in his wake. His final novel,
The Mystery of Edwin Drood
, remained unfinished — until Rupert Holmes came along. Holmes' musical adaptation follows the players of the Music Hall Royale as they perform the incomplete tale, allowing the audience to choose the ending. For years, the continuation of this work has been a pastime for writers. In 1873, painter Thomas James claimed he wrote the ending while channeling Dickens (even Arthur Conan Doyle believed him). May Dickens be with you as you complete this tale of opium dens, love triangles and murder.
$12-$33, 8pm Fri-Sat, 3pm Sun, The Playhouse, 800 W. Ashby Pl., (210) 733-7258, theplayhousesa.org.
— Murphi Cook

Sat 5/30
"A Battle of Ideas"


Casey Arguelles Gregory, Something About Longing
Reviewing the Museum of Modern Art's "The Forever Now: Contemporary Painting in an Atemporal World,"
The New Yorker
art critic Peter Schjeldahl pegged the 2015 survey's theme as "present pastness" while relating its message that "substantial newness in painting is obsolete." In the artist's statement for her new solo show at Sala Diaz, Houston-based artist, writer and educator Casey Arguelles Gregory references Schjeldahl's bleakly titled review (
"Is There Anything Left to Paint?"
) and ponders the "singular troubles and glories" faced by contemporary artists. How this post-internet conundrum factors into Gregory's "A Battle of Ideas" (which combines paintings inspired by memories and others offering "an almost aerial deconstruction of words and symbols") remains to be seen. Eerie and dramatic, the show's key image (a six-foot-long piece titled
Something About Longing
) conjures the suspense of standing at the edge of a cliff on an alien planet. For a peek into the UTSA alumna's life up in Hustle Town, check out her blog Artstroller (
artstrollertx.com
), where she covers the Texas art scene with assistance from her 2-year-old daughter Clementine.
Free, 6-9pm Sat, Sala Diaz, 517 Stieren St., (972) 900-0047, saladiazart.org.
— BR


Sat 5/30
Orgullo de Colores

As San Antonio gears up to celebrate LGBT Pride (which kicks off in June and culminates July 4 with the Pride Bigger Than Texas festival and parade), the nonprofit behind the festivities rolls out Orgullo de Colores, a campy fundraiser hosted by Beacon Hill's Uptown Studio. Emceed by Autumn Summers, the event combines two Alamo City hallmarks — drag queens and the Mexican game of
lotería
— in an evening of fun and games for a cause. Whether or not they opt in for dinner (6 p.m.), all attendees score
lotería
cards to use in three "mini games."
$15-$20, dinner at 6pm, show from 7-10pm Sat, The Uptown Studio, 700 Fredericksburg Rd., (210) 387-1617, pridesanantonio.org.
— BR

Sat 5/30
Crooks


ATX's Crooks is an indie country band that positively oozes the raucous and rebellious spirit of Texas. The six-piece tribe makes rollicking, whiskey-soaked country music that's as rowdy as a Saturday night honky tonk and as honest as a man on death row. In the dusty and hallowed halls of Floore's Country Store, the fast-rising act will channel the ghosts of wild pickers past and stomp out all doubts of its worthiness. With its third recorded release,
Wildfire
, due out by summer's end, Crooks is positioned to take the mechanical bull of the old Nashville establishment by storm. With Sam Riggs.
$10-$12, 9pm, Floore's Country Store, 14492 Old Bandera Rd., Helotes, liveatfloores.com
.
— JC


Sat 5/31
Romeo Santos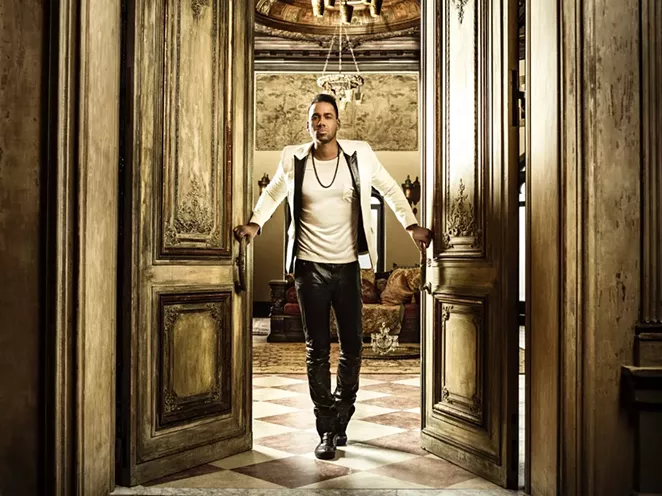 Born in The Bronx, 33-year-old Romeo Santos is an international sex symbol, yet in most neighborhoods in America, his name recognition is about as poor as Bernie Sanders'. Or, they might know him as that tanned wealth-god from
Furious Seven
who hides Jordana Brewster from bad guys in his Dominican mansion. In real life, Santos is known as the King of Bachata, taking the traditional Dominican form and campaigning with it across the globe. Bachata has been a piece of Dominican culture since the early 20th century, a summit of the bolero and African rhythms on the guitar. For most of the century, the music remained stranded in the Caribbean island, locked away by the cultural repression of dictator Rafael Trujillo. But when El Jefe was assassinated in 1961, bachata met the modern wonder of the vinyl press and the style quickly came to America. In New York, the pressure cooker of American music, the electric guitar was introduced to the swaying rhythms of bachata. Santos enters the picture in 1994, when his bachata boy band Aventura became a dominant name in the genre. In the time-tested fashion of American boy bands, Santos ditched the successful crew to become wildly successful with his 2011 album
Formula, Vol. 1
. On
Formula
and its follow-up, Santos roots the music in the bachata guitar rhythm, waxing romantic in a high tenor. Not quite a crossover into straight-up pop, Santos works with enough Top 40 melodies and I-V-vi-IV chord progressions — the common ancestor of American music, from Iggy Pop's "The Passenger" to Madonna's "Like a Prayer" — to put him in the family tree as his English-singing cousins.
$60-$150, 9pm Sat, Freeman Coliseum, 3201 E. Houston St., (210) 226-1177, attcenter.com.
— Matt Stieb
Click here to read Matt Stieb's full story on Santos.