Tuesday, June 23
Coors Light Free Concert Series: Los Skarnales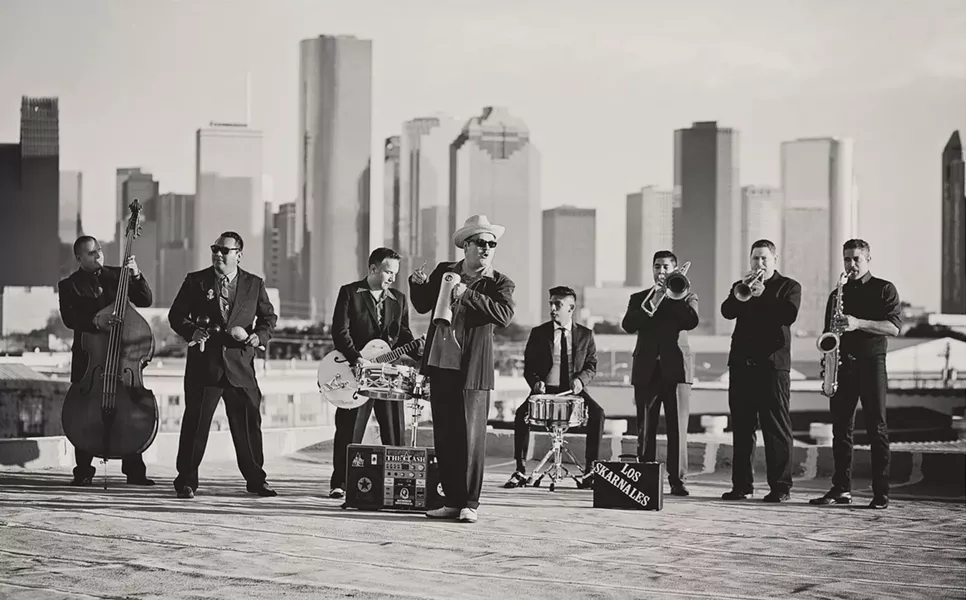 The San Antonio Current and Coors Light present the second installment of a summer-long, free series at the Arneson River Theater. Founded in 1994, Los Skarnales rose out of the ashes of Houston's Desorden with help from original members Felipe Galvan and Jose Rodriguez. Always true to roots music in all forms, Los Skarnales perform a mixture of ska, reggae, rockabilly, swing, mambo, cumbia and danzones, all with a punk attitude. With Slick Dickens, The Lucky Odds.
Free, 7pm Tue., Arneson River Theater, 418 La Villita St., facebook.com.

Wednesday, June 24
"Jurassic World: Dinosaurs in Movies and Their Influence on Society and Science"


In conjunction with the Louis A. and Frances B. Wagner Series, Dr. Thomas Adams (the Witte's curator of paleontology and geology) and an expert panel examine dinosaur specimens and explore the role of new fossil discoveries and innovative scientific interpretations within popular culture. Reservations required.
Free, 6:30-8:30pm Wednesday; Witte Museum, 3801 Broadway, (210) 357-1900, wittemuseum.org.

Thursday, June 25
Mars Attacks!




Director Tim Burton parodies 50s sci-fi B-movies, in this cult black comedy about a hostile Martian takeover. Starring the weirdest ensemble cast ever assembled, including Jack Nicholson, Pam Greer, Natalie Portman, Tom Jones, Michael J. Fox, Glenn Close, Danny DeVito, Sarah Jessica Parker and so many more.
Free, 7pm Thursday, Santikos Bijou Cinema Bistro, 4522 Fredericksburg Rd., (210) 734-4552, santikos.com.
Thursday, June 25
Glitch: A Night of Art & Arcades


Although the official grand opening of the new West Side arcade Dreamonoid's is still a few months away, according to owner Christian P. Rios, the San Antonio community is invited to a sneak peek of the space, which will feature works from local artists, including Megan Solis, David Almaguer and Louie Chavez, who created the somewhat controversial mural on the facade of what was once a health services nonprofit. After purchasing the building last year, Rios, 25, got some pushback and online detractors when he commissioned Chavez to paint over the decade-old mural "Seeds of Solidarity" by artists Mary Agnes Rodriguez and José Cosme. With images of iconic Latino leaders now replaced by a goopy slime monster (and other renovations near completion), Rios' next order of business is to continue to fill the venue with a lot more machines. He hopes his arcade can be a place that will keep kids off the streets and out of trouble. "I've always wanted to work in an arcade, so to own one is a dream come true," Rios told the San Antonio Current last week. "It's been an awesome journey so far."
Free, 7-11pm, Dreamonoid's, 1711 Guadalupe St., (210) 262-4489, dreamonoids.com.
— Kiko Martínez
Thursday, June 25
Finding Vivian Maier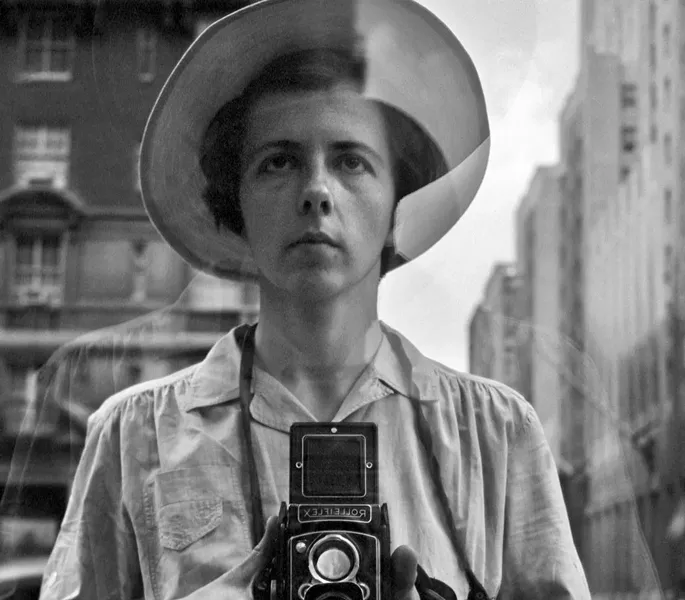 In an era saturated with iPhone photographers and disposable celebrities "famous for being famous," the mysterious story of Vivian Maier reads as stranger than fiction. Flying intentionally beneath the radar during her lifetime and now heralded by The New York Times as one of "the great American midcentury street photographers," Maier referred to herself as a "spy" and created more than 100,000 photographs with a medium-format Rolleiflex while working as a nanny for upper-crust families in New York and Chicago. In 2007, realtor-turned-amateur historian John Maloof snapped up the contents of Maier's derelict storage unit (for $380) and embarked on a research project that led to his 2014 documentary Finding Vivan Maier. Co-directed by Charlie Siskel (nephew of the late film critic Gene Siskel), the Oscar-nominated doc screens as part of the McNay's Get Reel Film Series.
Free, 6:30pm, McNay Art Museum, 6000 N. New Braunfels Ave., (210) 824-5368, mcnayart.org
.
— Bryan Rindfuss

Friday, June 27
Film on The Green: Moonrise Kingdom

As part of our closing week celebration for the exhibition
Jamie Wyeth,
the San Antonio Museum of Art is hosting an outdoor screening Wes Anderson's
Moonrise Kingdom,
his 2012 film about young summer love. Blankets and lawn chairs welcome. Cash bar available.
Free (with museum admission), 9pm, San Antonio Museum of Art, 200 W. Jones St., (210) 978-8100, samuseum.org.