Thu 6/25
Finding Vivian Maier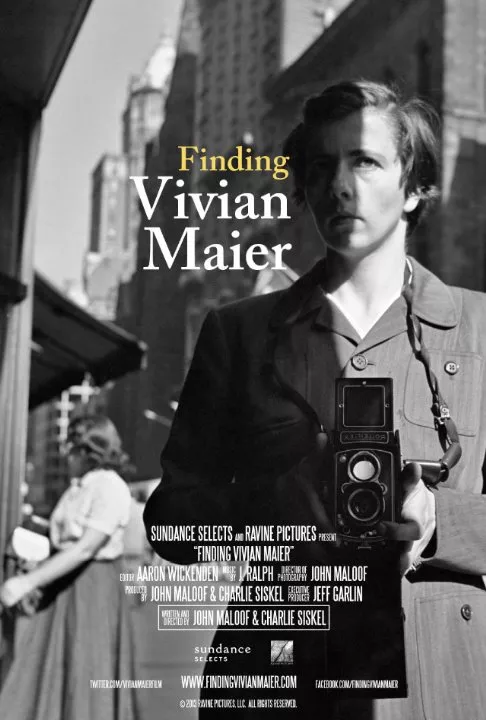 In an era saturated with iPhone photographers and disposable celebrities "famous for being famous," the mysterious story of Vivian Maier reads as stranger than fiction. Flying intentionally beneath the radar during her lifetime and now heralded by
The New York Times
as one of "the great American midcentury street photographers," Maier referred to herself as a "spy" and created more than 100,000 photographs with a medium-format Rolleiflex while working as a nanny for upper-crust families in New York and Chicago. In 2007, realtor-turned-amateur historian John Maloof snapped up the contents of Maier's derelict storage unit (for $380) and embarked on a research project that led to his 2014 documentary
Finding Vivan Maier
. Co-directed by Charlie Siskel (nephew of the late film critic Gene Siskel), the Oscar-nominated doc screens as part of the McNay's Get Reel Film Series.
Free, 6:30pm Thu, McNay Art Museum, 6000 N. New Braunfels Ave., (210) 824-5368, mcnayart.org.
— Bryan Rindfuss
Thu 6/25
Hank Williams Jr.
Hank Williams Jr. could have made a career for himself based on his name alone. However, Bocephus has spent just as much time setting himself up in opposition to his daddy's brand of country as he has embracing it. Williams Jr., now 66, has had an illustrious if spotty career, reinventing himself frequently to fit the changing interests of a diverse fanbase. His heady blend of rebellion and tradition, Southern-fried rock and country, have made him a fan favorite for more than 40 years. One thing's for sure: The man can put on one hell of a show.
$36.49-$1,625.87, doors at 7pm Thu, Whitewater Amphitheater, 11860 FM 306, New Braunfels, (830) 964-3800, whitewaterrocks.com.
— James Courtney

Thu 6/25
Glitch: A Night of Art & Arcades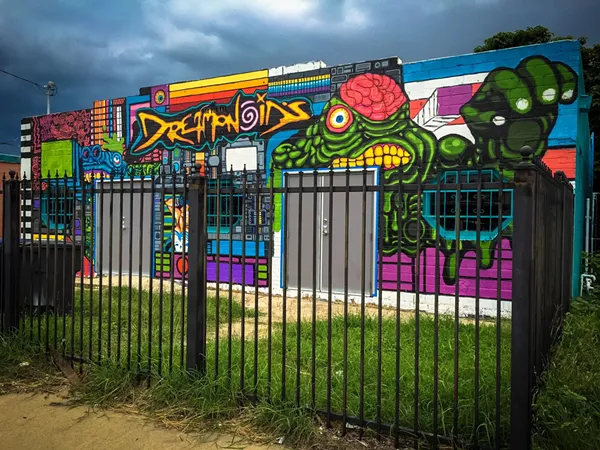 Although the official grand opening of the new West Side arcade Dreamonoid's is still a few months away, according to owner Christian P. Rios, the San Antonio community is invited to a sneak peek of the space, which will feature works from local artists, including Megan Solis, David Almaguer and Louie Chavez, who created the somewhat controversial mural on the facade of what was once a health services nonprofit. After purchasing the building last year, Rios, 25, got some pushback and online detractors when he commissioned Chavez to paint over the decade-old mural "Seeds of Solidarity" by artists Mary Agnes Rodriguez and José Cosme. With images of iconic Latino leaders now replaced by a goopy slime monster (and other renovations near completion), Rios' next order of business is to continue to fill the venue with a lot more machines. He hopes his arcade can be a place that will keep kids off the streets and out of trouble. "I've always wanted to work in an arcade, so to own one is a dream come true," Rios told the
San Antonio Current
last week. "It's been an awesome journey so far."
Free, 7-11pm Thu, Dreamonoid's, 1711 Guadalupe St., (210) 262-4489, dreamonoids.com.
— Kiko Martínez
Thu 6/25 - Sat 6/27
Moon City


San Anto via Pittsburgh outfit Miniature Curiosa conjures nostalgic, slightly twisted spectacles that combine puppetry, narration, video projections and original animation. Set in a swampy locale and based loosely on the life of entrepreneur/roller coaster designer Frederick Ingersoll, the tiny troupe's "live-action comic book"
Moon City
packs an entire amusement park into less than 10 feet of space. Reviewing
Moon City
's recent début at South Carolina's Piccolo Spoleto Festival,
Charleston City Paper
wrote: "It's like Tim Burton befriended Tom Waits as a child and taught him to make home movies with dolls and play sets."
$15, 8pm Thu-Sat, Brick, 108 Blue Star, miniaturecuriosa.com.
— BR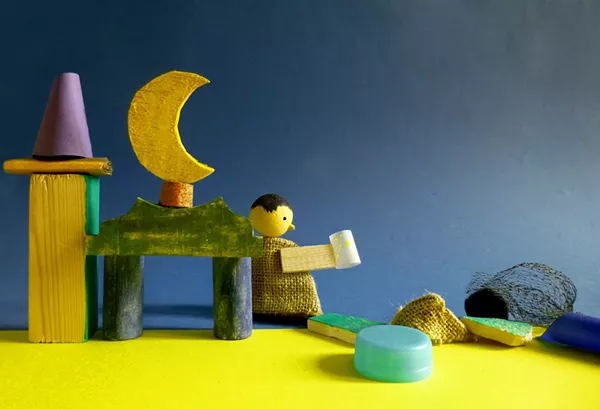 Fri 6/26
"Black and Brown Sounds in Tejas"


UTSA's third annual Cultural Afromestizaje Mini Symposium and Concert combines a panel with scholars and musicians (including Marco Cervantes, Micaela Díaz-Sánchez and Gloria Gonzales) and a performance by Houston's Archie Bell and members of The Sunliners Band, best known for the 1968 funk classic "Tighten Up." Those unable to attend can live stream the event at
ustream.tv/channel/xicanamirror
.
Free, 6-9pm Fri, UTSA Buena Vista Theater, 501 W. César Chávez Blvd., (210) 458-4011, education.utsa.edu.

Fri 6/26
Patricia Vonne Album Release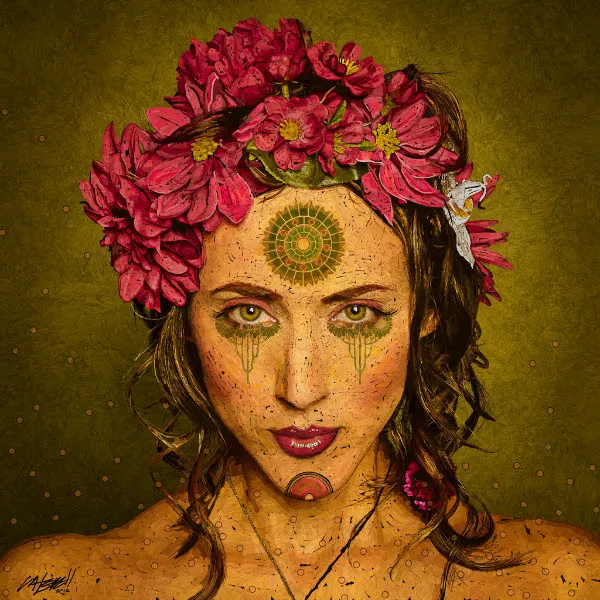 The reveries of childhood, when fired by ambition, wanderlust and earned confidence, can catalyze explosive breakthroughs. As a little girl, growing up in Monte Vista with nine siblings including acclaimed movie director Robert Rodriguez, Patricia Vonne dreamed of connecting more deeply with her ancestors. Through her mother's music and her father's storytelling, Vonne developed a rich and colorful sense of her roots in Mexico and, back over nine generations, tracing them to Spain. In her work, the wild drama and joy, the exuberance and defiance,
el orgullo y la tristeza
of these cultures, manifest in songs with cultural personalities all their own ... Amassing accolades and winning fans worldwide (with a staunchly loyal following in Europe), Vonne has put out music of consistent quality that draws on the divergent themes that populate her cultural memory. With her strong, soaring and seductive vocals at its core, her sound incorporates elements of Spanish flamenco and Gypsy music, Mexican balladry and contemporary rock with blues hues. Now, at 45, Vonne is ready to release her sixth album. Named
Viva Bandolera
, it's actually a compilation of the Spanish songs from Vonne's first five efforts, so it feels a tad inaccurate to call it her finest work to date. But, technicalities aside, it is exactly that.
$10, 7pm Fri, Olmos Bharmacy, 3902 McCullough Ave., (210) 822-1188, olmosrx.com.
— James Courtney
Click here to read our full story on Vonne.
Fri 6/26
Impractical Jokers


TruTV's
Impractical Jokers
is sort of like
America's Funniest Home Videos
if you replace the toddler whacking his dad in the groin with a whiffle ball bat with a
Candid Camera
feed of the dad hitting himself in the junk in front of perplexed passersby while his
Jackass
best friends (minus the druggy, punk menace) giggle and tell him to do it harder. That's too reductive of the improvised prank show, but one bit did require a Joker to shoot free throws until he sank a basket; when he missed, a little girl hit him in the shin with a plastic bat. How many times do you laugh? If the answer is "every time," seeing the Jokers performing stand-up and sharing behind-the-scenes stories and clips will no doubt be a hoot. Just keep an eye out for hidden cameras and whiffle ball bats.
$49.75–$200, 7:30pm Fri, Tobin Center for the Performing Arts, 100 Auditorium Circle, (210) 223-8624, tobincenter.org.
— Jeremy Martin


Fri 6/26
All-American Picnic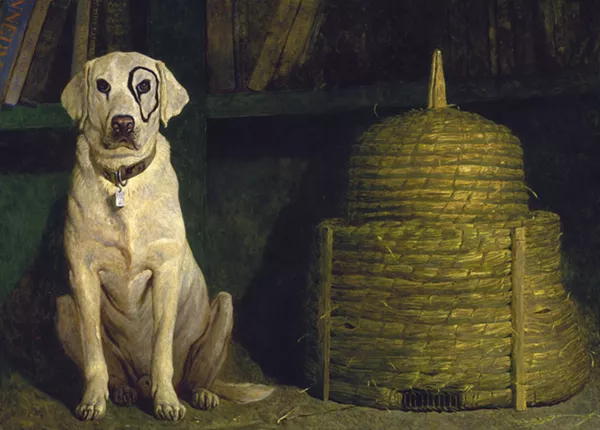 The San Antonio Museum of Art will close out "Jamie Wyeth," a comprehensive retrospective of the painter's work filled with portraits (John F. Kennedy and Andy Warhol among them), landscapes and idyllic still lifes, with a bash. Take a tour from 7-7:45 p.m. prior to a Slab Cinema screening of Wes Anderson's ode to simpler times and summer love,
Moonrise Kingdom
. You'll want to pack a picnic to enjoy on SAMA's lush lawn along with music by El Campo. American wines and sweet sips by The Lemonade Company will be available for purchase.
Free with "Jamie Wyeth" exhibition admission ($15-$20), 7-11pm Fri, San Antonio Museum of Art, (210) 978-8100, samuseum.org.
– Jessica Elizarraras


Fri 6/26 - Sun 6/28
Mary Poppins

Following two raucous children and the magical nanny that swoops in to save their family,
Mary Poppins
brings laughter, music and flight to the Woodlawn. With the theater's largest ensemble to date, artistic director Greg Hinojosa enlists choreographer Eric Mota and special effects artists to create a spectacle that's truly "Supercalifragilisticexpialidocious." Adapted for the stage by the Sherman Brothers and Julian Fellowes, the musical draws from both the 1964 film and the P.L. Travers books, the rights to which it took Walt Disney more than 20 years to obtain.
$17-$26, 7:30pm Fri-Sat, 3pm Sun, Woodlawn Theatre, 1920 Fredericksburg Rd., (210) 267-8388, woodlawntheatre.org.
— Murphi Cook

Sat 6/27
We're All Mad


From knives and fire to snakes and whips, the ladies of Le Strange combine the most daring elements of sideshow, burlesque and vaudeville to prove they're anything but your typical troupe. And now, Texas' premiere all-female sideshow review brings its talents to the big top with
We're All Mad
, an evening of circus-themed thrills featuring feats of fire from Lady Luna and other special guests (Tifa Tittlywinks, Emma D'Lemma, Bunny Galore and Zombie Bazaar Belly Dance, to name a few), plus live music courtesy of The Phantomatics and Black Water Revival. Houston's Nick T'Vegan emcees.
$10-$15, 8:30pm Sat, The Korova, 107 E. Martin St., facebook.com/lestrangesideshow.
— MC