Tuesday, July 28
Anime at the Alamo 10 Year Hostiversary
Courtesy
Steins;Gate
Anime at the Alamo celebrates a decade of bringing free anime to San Antonio audiences with screenings of
Kamen Rider Gaim
(a tokusatsu adventure series set in a castle town inhabited by monsters and dance crews) and
Steins;Gate
(a sci-fi drama surrounding a microwave that facilitates time travel), plus a tokusatsu presentation by Mecha Gorilla and prizes up for grabs from IELLO Games, RikRic Otaku Cafe and Behold Studios.
Free, 7pm Tuesday, Alamo Drafthouse Westlakes, 1255 S.W. Loop 410, (210) 677-8500, drafthouse.com.
Tuesday, July 28
San Antonio Film Festival Opening Night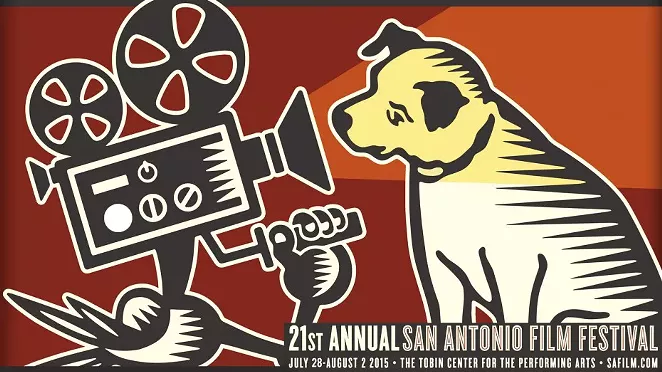 The 21st annual San Antonio Film Festival kicks-off with a free screening of four short films Tuesday evening at the Pearl Stables.
Free, 7pm Tuesday, Pearl Stable, 307 Pearl Pkwy, safilm.com.

Thursday, July 30

A League of Their Own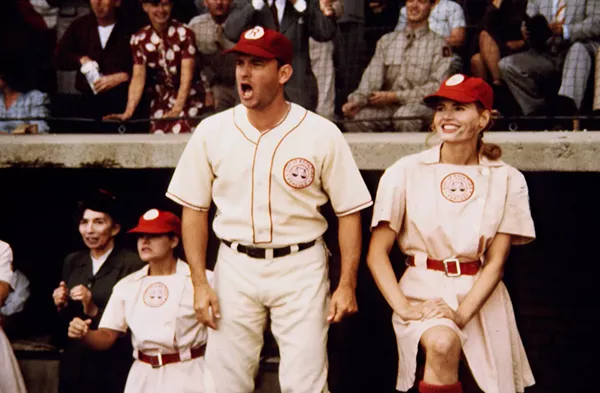 "There's no crying in baseball!" Remember when Rosie O'Donnell and Madonna were besties and the world was reminded that women played professional baseball? Catch the classic sports film on the big screen as A League of Their Own plays at the Santikos Bijou as this week's Wonderland of the America's free movie.
Free, 7pm Tuesday, Santikos Bijou Cinema Bistro, 4522 Fredericksburg Rd., (210) 734-4552, santikos.com
Thursday, July 30
The Final Lip Synch Battle at the Bonham Exchange

It's the final Thursday Lip Synch Battle at the Bonham Exchange. The battle begins at 11 p.m. when previous Lip Synch battle winners will compete for a winner-take-all $1000 cash prize.
Free (no cover), 11 p.m. Thursday, The Bonham Exchange, 411 Bonham St., (210) 271-3811), facebook.com.
Friday, July 31
A Summer Night In SA



Come out for hot art, cold refreshments and a great cause! "A Summer Night in SA" is a group art exhibition, co-curated by San Antonio artists David Blancas and Lauren Treviño, with the goal of supporting the mission of St. PJ's Children's Home
. Free, 7pm Friday, Brick at Blue Star, 106 Blue Star, facebook.com.
Friday, July 31
"Seditious Industrial Complex Licensing Office"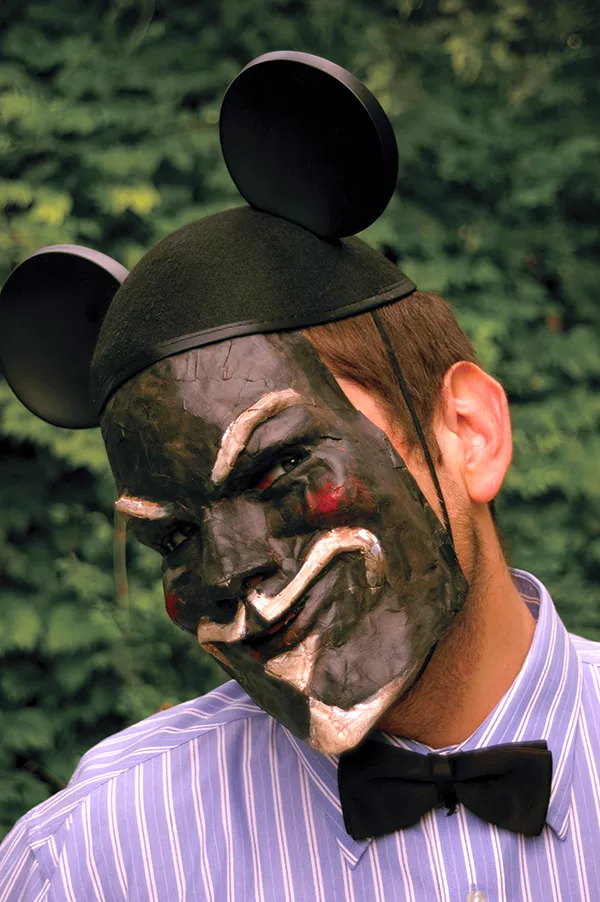 After posing a number of odd questions (Does the everyday rub you wrong? Are you uppity?), the press release for Sala Diaz's latest offering announces a "new line of mutinous consumer goods" available exclusively through the gallery. Masterminded by Stevan Živadinovic
(who was allegedly "born in a fictitious country" and teaches video game design at SAY Sí), the high-concept project reportedly comprises a patent license and a public domain license that will be up for grabs during an "intensive presentation" enhanced with a participatory performance by members of the Aesthetic of Waste.
Free, 6-9pm, Sala Diaz, 517 Stieren St., (972) 900-0047, saladiazart.org.
— Bryan Rindfuss
Friday, July 31
"Voodoo Survived!"


A collective of like-minded artists and patrons, The Olaju Art Group serves as a platform for emerging talent while promoting the arts and culture of West Africa. Spotlighted by the group's Exposure Through The Arts (ETTA) initiative, Nigerian freelance photographer Akpan Nseabasi uses his work "to raise awareness on underrepresented subjects," including the often stereotyped religion of voodoo. Hosted by St. Mary's University, Nseabasi's photographic exhibit "Voodoo Survived!" trains its lens on the Voodoo Festival held annually in the West African nation of Benin.
Free, 6-8:30pm, Greehey School of Business, St. Mary's University, One Camino Santa Maria St., fromwestafrica.wordpress.com.
— Bryan Rindfuss

Friday, July 31
'Cursive Wanderings'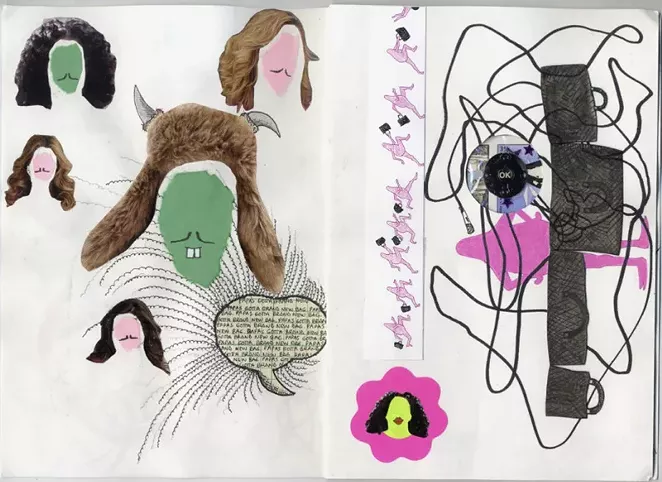 In their imaginative collaborations, "visual pen pals" Greg Rubio and Ann-Michèle Morales incorporate elements of the surrealist parlor game exquisite corpse and mail art. Charmingly old-fashioned, the duo's practice is rooted in sketch books — filled with everything from poppy collages to architectural patterns — that have been snail-mailed to and from Texas cities (San Antonio, Austin, Harlingen, Houston, Corpus Christi) and even to Mexico. On view through October 2, Rubio and Morales' exhibit "Cursive Wanderings," comprises a selection of books and sculptural objects.
Free, 6-9pm, Guadalupe Theater Gallery, 1301 Guadalupe St., (210) 271-3151, guadalupeculturalarts.org.
— Bryan Rindfuss
Saturday, August 1
"Geology Rocks"


St. Mary's University associate professor David Turner leads a hands-on presentation about rocks, minerals and fossils. Attendees are invited to bring rocks or fossils they are unable to identify.
Free (donations accepted), 9-11am Saturday. Urban Ecology Center, Phil Hardberger Park West, 8400 NW Military Hwy., (210) 492-7472.
Saturday, August 1
I Want My MTV 34th Anniversary Party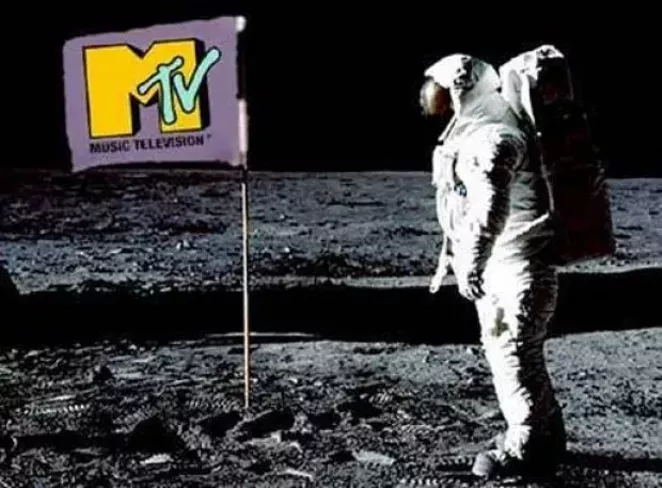 Brass Monkey is celebrating MTV's 34th anniversary with an 80's-themed party. Dance your ass off while you celebrate when MTV actually played music videos. First 20 people in the door get an "I Want My MTV" T-shirt.
Free (no cover), 9pm Saturday, Brass Monkey, 2702 N. St. Mary's St., facebook.com