Tuesday, September 29
Roger Waters The Wall


Courtesy
Roger Waters The Wall
Fathom Events and Picturehouse Entertainment present a one-night-only screening combining an immersive concert experience of the classic Pink Floyd album The Wall, a road movie of composer/Pink Floyd co-founder Roger Waters' reckoning with the past and a conversation between Waters and bandmate Nick Mason as they answer questions submitted by fans from around the world.
$18, 8pm, Tue., Santikos Palladium, 17703 I-10 W, (210) 558-1012, fathomevents.com

Tuesday, September 29
The Uncertainty Of A Life In Security: Veterans Back Home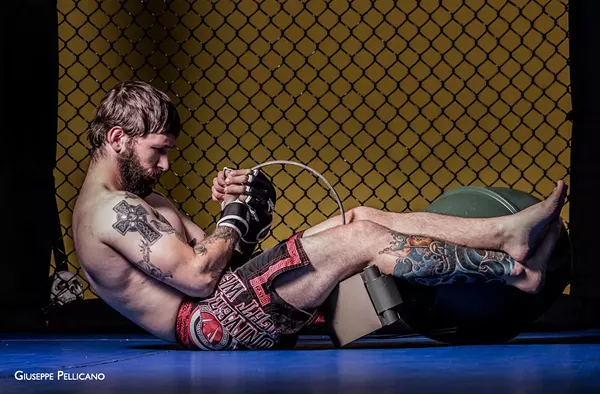 Co-curated by Scott A. Sherer and Marissa Del Toro, "The Uncertainty Of A Life In Security" pairs Giuseppe Pellicano (Portland) and Erin Trieb (Austin) in a Fotoseptiembre show examining security as it "extends unevenly from the promise of military expertise to the complex lives of veterans and their families back home." Catch the final few days of this compelling exhibit.
Free, 10am, Tue., UTSA Art Gallery, 6900 N Loop 1604 W, (210) 458-4391, art.utsa.edu

Wednesday, September 30
Neon Indian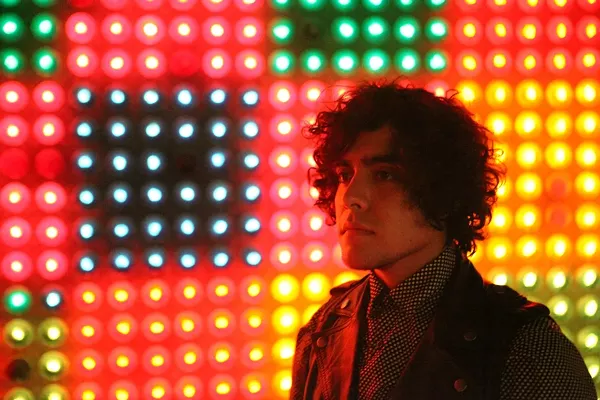 Courtesy
Neon Indian
Gearing up for the release of their third album, Texas natives Neon Indian are playing a show at the Paper Tiger. Fans of chillwave with a shot of synth will feel right at home. Redder Moon opens for them.
$22, 8pm, Wed., Paper Tiger, 2410 N St. Mary's, papertigersa.com

Thursday, October 1
Rifftrax Live: Miami Connection


Courtesy
Miami Connection
Don't miss your chance to see Mike, Kevin and Bill of Mystery Science Theater 3000 fame playing live in select theaters nationwide as they sling their wisecracking commentary at the cult classic Miami Connection. If you put everything about the '80s in a blender and then ran the results through a translator that only speaks languages from another dimension, what you'd wind up with still wouldn't be half as hilarious, weird and oddly charming as Miami Connection. Featuring the martial arts band Dragon Sound as they take on a group of motorcycle-riding ninjas, this one is impossible to explain but also impossible to forget.
$12.50, 7pm, Thur., Santikos Palladium, 17703 I-10 W, (210) 558-1012, fathomevents.com

Friday, October 2
Evil Dead: The Musical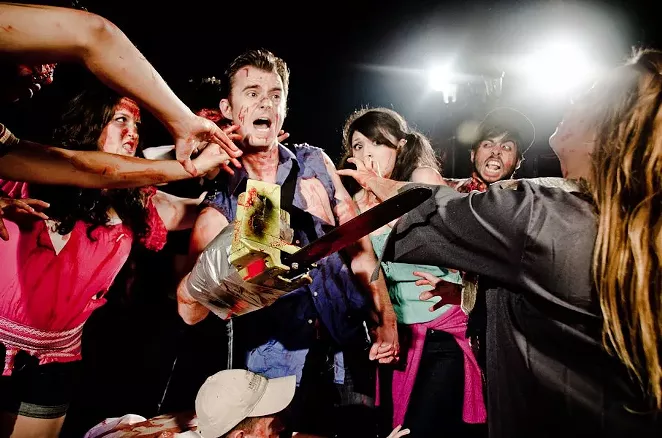 Courtesy
Evil Dead: The Musical
This hilarious stage show features elements from the classic cult horror films
Evil Dead
,
Evil Dead 2
, and
Army of Darkness
combined into one night of blood-spattering, zany, zombie fun. Five college students go to an abandoned cabin in the woods, and accidentally unleash an evil force that turns them all into demons. It's all up to Ash (a housewares employee, turned demon-killing hero), and his trusty chainsaw to save the day. Blood flies. Limbs are dismembered. Demons are telling bad jokes... and all to music. The songs in the show are completely off the wall as well. Titles like "All the Men in My Life Keep Getting Killed by Candarian Demons" and "What the F*atk was That" will have you rolling in your seats, and screaming for more and more blood. You don't need to be a fan of Evil Dead to love this show. You don't need to be a fan of horror to love this show. You don't even need to be a fan of musicals to love this show. As long as you like having fun... this show is for you. * This show is not for children under 10.
$20-$33, 8pm, Fri., Cameo Theatre, 1123 E Commerce, (210) 212-5454, cameocenter.com