Tuesday-Wednesday, October 6-7
Hocus Pocus Quote-Along


Courtesy
Hocus Pocus
On the off-chance that you haven't seen the 1993 Halloween classic, the story's pretty simple. Three witches are resurrected in modern-day Salem, Massachusetts, and it's up to two teens and a talking cat to put a stop to their evil plans. The Drafthouse knows that half the reason people want to see this movie is to hear Bette Midler sing "I'll Put a Spell on You" so they made it a sing-along.
$10.50, 7pm, Tue./Wed., Alamo Drafthouse Park North, 618 NW Loop 410, (210) 677-8500, drafthouse.com

Tuesday, October 6
RiffTrax Live: Miami Connection


Courtesy
Miami Connection
If you missed it last Thursday, don't miss your second chance to see Mike, Kevin and Bill of Mystery Science Theater 3000 fame as they sling their wisecracking commentary at the cult classic
Miami Connection
. Released in 1987, the oddity follows multi-national martial-arts rock band Dragon Sound as they chase beach bunnies, perform their hit song "Against the Ninja" and embark on a roundhouse wreck-wave of crime-crushing justice.
$12.50, 7:30pm, Tue., Santikos Palladium, 17703 I-10 W, (210) 558-1012, fathomevents.com

Monday, October 5
Billy Idol


Courtesy
Billy Idol
The concept of Billy Idol — yes, the "White Wedding" guy — performing at the Tobin in 2015 is only mildly strange. Idol has a reputation for snarlingly mercurial performances, which is pretty rad, but he's often seen by contemporary pop culture as something of a caricature of the early new-wave and late glam-punk genres. However, he is an apt tunesmith and he does have three Grammy noms to his credit. Peak Idol may have occurred sometime in the late '80s, but he released his first album in over 10 years in 2014 — fans should find that reason enough to check this show out.
$45-$67.50, 7:30pm, Mon., Tobin Center for the Performing Arts, 100 Auditorium Circle, (210) 223-8624, tobincenter.org

Tuesday, October 6
National Acrobatics and Circus of China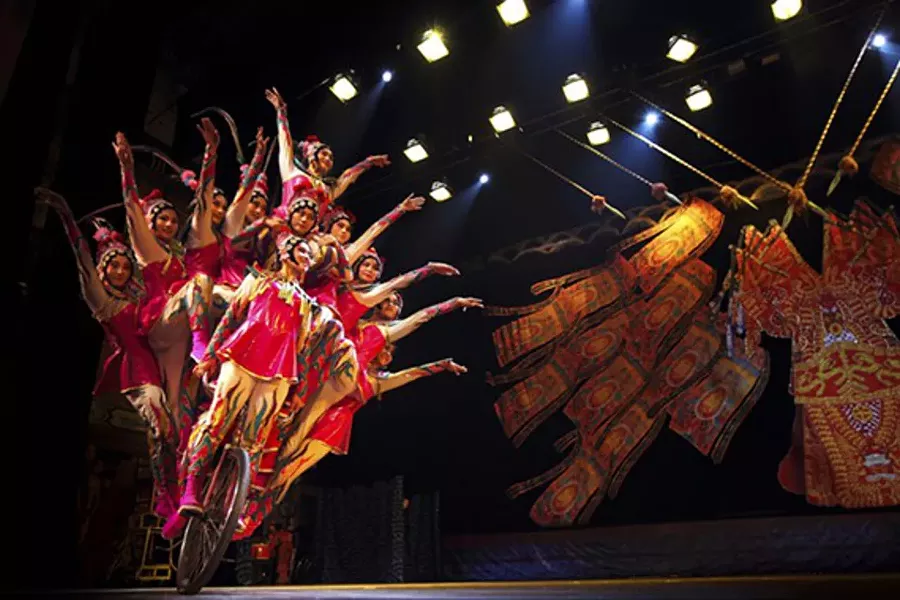 Courtesy
National Acrobatics and Circus of China
ARTS San Antonio presents The National Acrobats and Circus of China's
Peking Dreams
, a long-running production incorporating balancing on high chairs, aerial acts, trapeze and rope tricks, juggling, diving through rings, bicycle trickeries, martial arts and gymnastics.
$29-$110, 7:30pm, Tue., The Majestic Theatre, 224 E Houston, (210) 226-3333, artssa.org

Thursday, October 8
Dixies Tupperware Party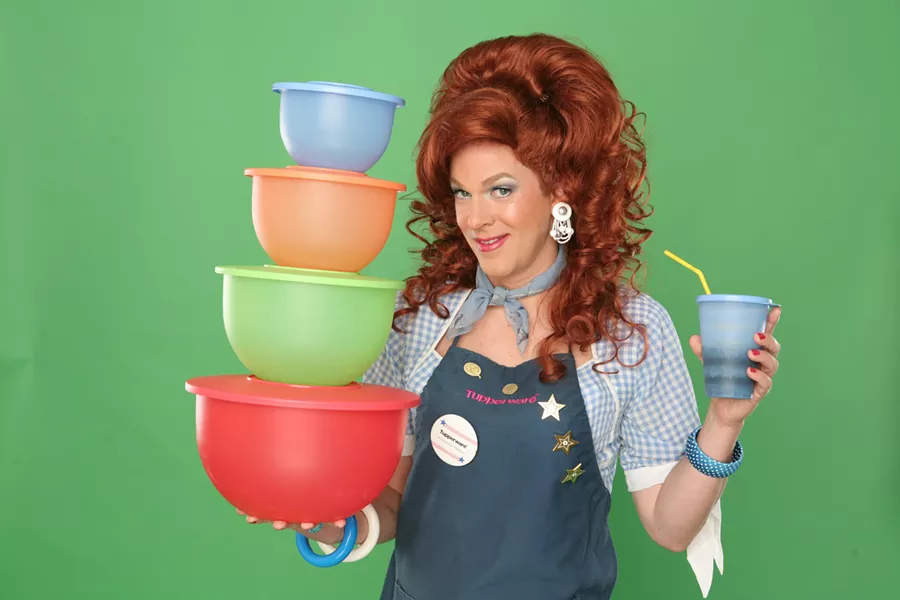 Courtesy
Dixie Longate
Dixie Longate, the fast-talking Tupperware Lady, packed up her catalogues, left her children in an Alabama trailer park and took Off-Broadway by storm! Now, join Dixie as she travels the country throwing good ol'fashioned Tupperware Parties filled with outrageously funny tales, heartfelt accounts, free giveaways, audience participation and the most fabulous assortment of Tupperware ever sold on a theater stage. Loaded with laughs and the most up-to-date products available for purchase, see for yourself how Ms.Longate became a member of the illustrious "#1 Tupperware Seller in the World" Club, as she educates her guests on the many alternative uses she has discovered for her plastic products.
$36.50, 7:30pm, Thur., Tobin Center for the Performing Arts, 100 Auditorium Circle, (210) 223-8624, tobincenter.org