Tuesday, October 20
Flashdance The Musical


Courtesy
Flashdance The Musical
As street-tough Pittsburgh teen Alex Owens, Jennifer Beals made sweatshirts sexy — among other improbable feats — in Adrian Lyne's 1983 film
Flashdance
. Thanks to a theatrical adaptation by Tom Hedley and Robert Carey, Owens is back in leg warmers and dancing like a maniac in
Flashdance – The Musical
. A blue-collar Cinderella story fueled by the liberating power of dance, the musical mixes hits from the film's Grammy-winning soundtrack with 16 original songs penned by Robbie Roth. BMW of San Antonio brings to guilty pleasure to the Tobin for one night only.
$36.50-$89.50, Tue., 7pm, Tobin Center For The Performing Arts, 100 Auditorium Circle, (210) 223-8624, tobincenter.org
Thursday, October 20
Coors Light Free Concert Series

Courtesy
Pop Pistol
The Coors Light Free Concert Series comes to a close tomorrow night with its final show for 2015. From their birth inside an old motorcycle shop, to being hailed as one of the best Indie Rock bands in San Antonio, Pop Pistol will be taking over downtown celebrating their ten year anniversary in the heart of the city. Joining them for the special occasion are The Black Market Club and Octahedron. Thanks to Downtown Tuesday, parking at city-operated parking garages, parking lots and parking meters every Tuesday after 5 p.m. is free. We also encourage locals to ride their bikes and join us at the Arneson River Theatre every third Tuesday for great music, great company and great beer sponsored by Coors Light.
Free, Tue., 7pm, Arneson River Theater, 418 La Villita, (210) 207-8614, facebook.com
Wednesday, October 21
Spurs Pep Rally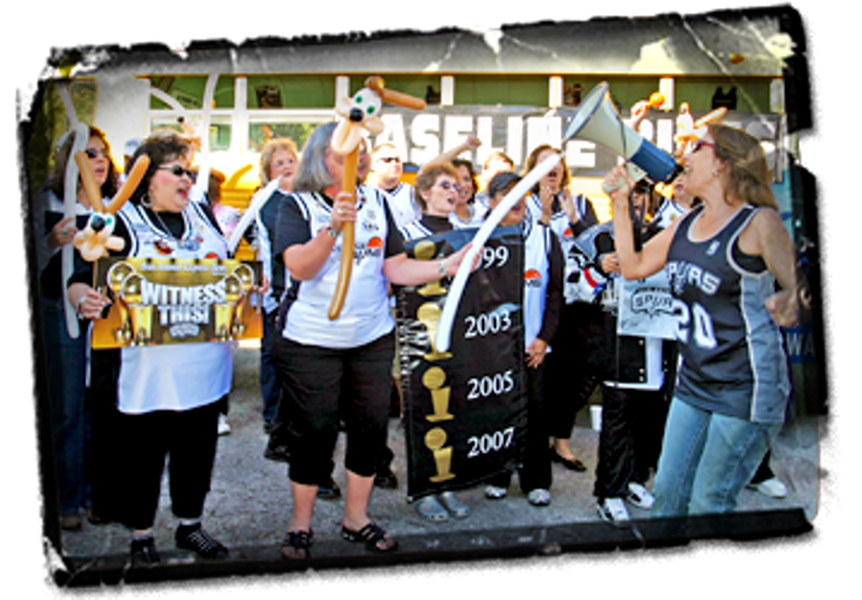 Josephine Street invites you to join the 9th Annual Spurs Pep Rally & Parade. The pep rally will feature the Spurs Baseline Bums, Samba Vida Drummers & Dancers and a live broadcast by "SA Living Show" with Shelly Miles. Help officially "Move That Spurs Bus" in time for our CHAMPIONSHIP Spurs 2015-2016 season. Free, Wed., 12pm, Josephine Street Café, 400 E Josephine, (210) 224-6169,
josephinestreet.com

Wednesday, October 21
Elliott Smith: A Tribute To The Life & Music


Courtesy
Elliot Smith
October 21st marks the 12th anniversary of Elliot Smith's death, a time to celebrate the music he left behind with 18 singer-songwriters and two full bands, including local favorite Buttercup covering his catalog of songs.
$10, Wed., 6:30pm, Period Modern, 4347 McCullough, (210) 902-1217, facebook.com
Wednesday, October 21
UB40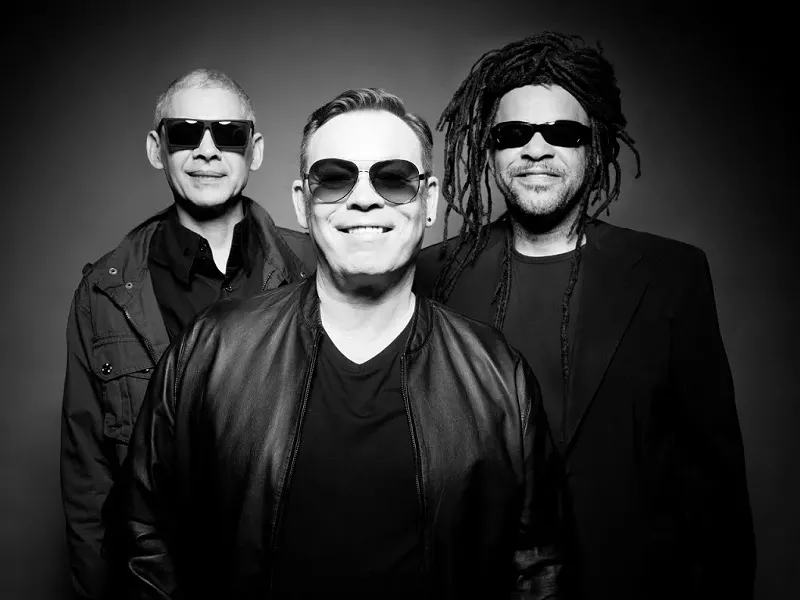 Courtesy
UB40
The iconic UK reggae/pop group will be performing in San Antonio on their first tour in over eight years. This performance marks the reuniting of founding members Ali Campbell, Astro, and Mickey Virtue.
$30-$175, Wed., 7:30pm, Tobin Center For The Performing Arts, 100 Auditorium Circle, (210) 223-8624, tobincenter.org