Tuesday, November 10
Kingdom of Shadows


Kingdom of Shadows takes an unflinching look at the human cost of the U.S.-Mexico drug war through the perspectives of three unlikely individuals.Director Bernardo Ruiz will be in attendance for a Q&A after the screening.
Read more about the film here.

Free with RSVP, 7:30pm, Tue, Nov. 10, Guadalupe Cultural Arts Center, 723 Brazos St., (210) 271-3151, guadalupeculturalarts.org
Wednesday, November 11
Veterans Day Concert
Join the San Antonio Symphony, the USAF Band of the West "Dimensions in Blue Jazz Ensemble," and the 323d Army Band, "Fort Sam's Own" Biohazard Brass Band as we celebrate our 11th Annual Salute to Service. This free concert will include music of John Williams and Glenn Miller, and feature Tchaikovsky's 1812 Overture. A very limited number of tickets are available at the Symphony and Tobin Center Box Office, Fiesta Commission, Fort Sam Houston MWR office and at the Randolph and Lackland AFB ITT offices. Limit of 2 per person.
Free, 7pm, Wed., Tobin Center For The Performing Arts, 100 Auditorium Circle, (210) 223-8624, sasymphony.org
Thursday, November 12
Latte Art Throwdown

Come watch some of the best latte artists in the city and beyond as they craft their masterpieces. Snake Hawk Press will also be on hand slingin' some sick prints, and Rosella will have one of the first kegs of La Muerta 2015 from Freetail Brewing. Oh, and food? Rickshaw Stop will be parked up front to fill your bellies with some mighty fine kebabs and samosas. So stop by Rosella for what will be a guaranteed night of fun!
Free for spectators, 6pm, Thu., Rosella Coffee Co., 203 E. Jones, Suite 101, facebook.com
Thursday, November 12
Pearl Holiday Gift Market


Pearl's popular Holiday Gift Market, the perfect place to pick up local, handmade products for anyone who needs a gift this holiday season, will make its return on select Thursdays in November and December. From 3 p.m. to 7 p.m., various Pearl Farmers Market vendors will set up pop-up tents on Peal Parkway in front of Cured and sell holiday gifts, including lip balms, artisan chocolate, soaps, and much more. From friends to teachers to relatives, the Holiday Gift Market will have an amazing selection of artisan gifts that are sure to impress.
Free, 3pm, Thu., Pearl Brewery, 200 E Grayson, (210) 212-7260, atpearl.com
Thursday, November 12
Alamo Holiday IPA Release Party
Alamo Beer Company is having its 1st Annual release party to celebrate the release of Holiday IPA. Get there early for your free sample.
Free, 6pm, Thu., Alamo Beer Company, 202 Lamar, (210) 872-5589, facebook.com

Thursday, November 12
Artpace International Artists in Residence:


Creative minds from the distinct art capitals of London, New York and Marfa converge in the final installment of Artpace's 2015 International-Artists-In-Residence cycle. Hand-picked by NY-based Cecilia Alemani, whose curatorial credits include Frieze Projects and High Line Art, artists Cally Spooner (London), Marie Lorenz (New York) and Larry Bamburg (Marfa) have been living and working under one roof since September 14. Given the creative freedom and experimentation Artpace inspires, all bets are off in terms of what the trio has concocted with the institution's "unparalleled resources." What we do know: Spooner has penned "plotless novellas" and satirizes such pop-culture mainstays as Beyoncé and Justin Bieber; Lorenz draws inspiration from urban waterways, works with found objects and operates a water taxi; and Bamburg builds peculiar — and at times humorous — arrangements from such unlikely materials as animal bones, electrical wire and skateboard wheels.
Free, 6-9pm, Artpace, 445 N. Main Ave., (210) 212-4900, artpace.org
. — Bryan Rindfuss


Thursday, November 12
Cinema Paradiso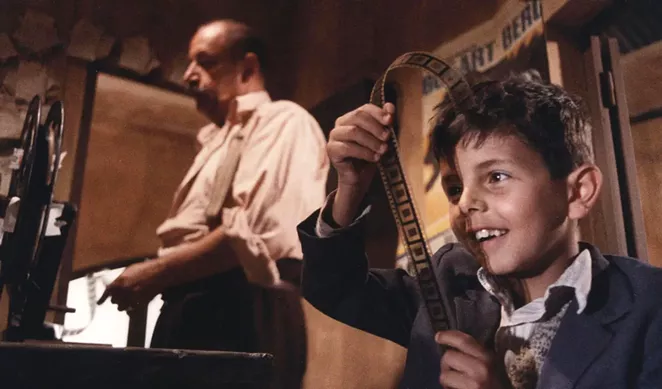 The Christopher Columbus Italian Society is screening Academy Award-winning film
Cinema Paradiso.
This is a family event and there will be beer, wine, soda, coffee and snacks.
Free, 7pm, Thu., Christopher Columbus Italian Society, 201 Piazza Italia, (210) 223-8284, ccis-satx.org
Thursday, November 12
Mermaids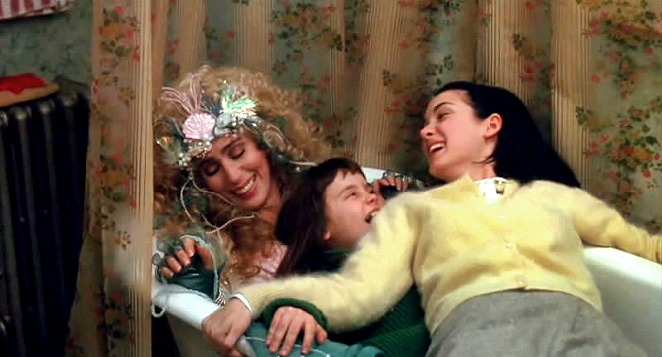 Single mother Cher moves to a small town with Winona Ryder and Christina Ricci to give her family a fresh start. Is this just a normal family drama? Does Cher turn into a mermaid? Does Winona? Does Bob Hoskins?
Free, 7pm, Thu., Santikos Bijou, 4522 Fredericksburg, (210) 734-4552, santikos.com
Thursday, November 12
McNay Second Thursday

Join us on the second Thursday of every month from 6 to 9 p.m. for a night of free fun on the museum grounds. Each month features a local band or DJ, food for sale from San Antonio's best food trucks, and beer courtesy of Crispin Ciders. Catch a free docent-led tour of the collection at 6 and 8 p.m. Free, 6pm-9pm, Thu., McNay Art Museum, 6000 N. New Braunfels, (210) 824-5368,
mcnayart.org
Friday, November 13
Luminaria T
ake Two: Chris Sauter and Buttercup present "Plato's Drums"

Former Artpace International Artist-in-Residence Chris Sauter joins Buttercup for their long-anticipated collaboration "Plato's Drums," which was cancelled due to severe rain last month.
More details here.
Free, 7pm-9pm, Fri, Parking Lot at Broadway and Jones, 1101 Broadway, luminariasa.org


Friday, November 13
Selena Movie Sing-Along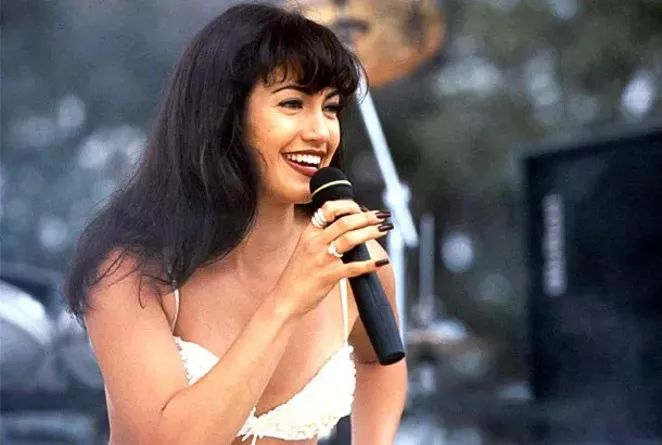 Sing along to your favorite Selena songs at this screening of the 1997 film that marks the 20th anniversary of Selena's death.
Free, 7:30pm, Fri., Guadalupe Cultural Arts Center, 1301 Guadalupe, (210) 271-3151, guadalupeculturalarts.org