Thu 11/12
International Artists-In-Residence


Creative minds from the distinct art capitals of London, New
York
and Marfa converge in the final installment of Artpace's 2015 International-Artists-In-Residence cycle. Hand-picked by NY-based Cecilia Alemani, whose curatorial credits include Frieze Projects and High Line Art, artists Cally Spooner (London), Marie Lorenz (New York) and Larry Bamburg (Marfa) have been living and working under one roof since September 14. Given the creative freedom and experimentation Artpace inspires, all bets are off in terms of what the trio has concocted with the institution's "unparalleled resources." What we do know: Spooner has penned "plotless novellas" and satirizes such pop-culture mainstays as Beyoncé and Justin Bieber; Lorenz draws inspiration from urban waterways, works with found objects and operates a water taxi; and Bamburg builds peculiar — and at times humorous — arrangements from such unlikely materials as animal bones, electrical
wire
and skateboard wheels.
Free, 6-9pm Thu, Artpace, 445 N. Main Ave., (210) 212-4900, artpace.org.
— Bryan Rindfuss
Thu 11/12
Blackheart Burlesque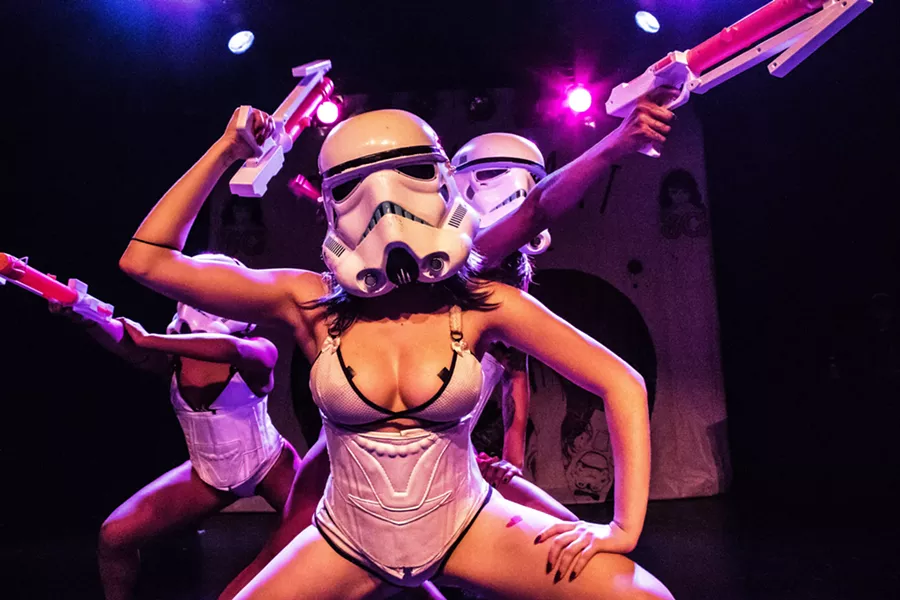 Photo by Immortal Affliction
Launched as an online platform for indie pin-ups to post photos,
videos
and profiles, SuicideGirls is now an empire encompassing DVDs, games, books, comics and a touring burlesque show. Likened to a "comic con meets burlesque nerd orgy," their Blackheart Burlesque spikes the classic tease with pop-culture references ranging from
Star Wars
and
The Legend of Zelda
to
A Clockwork Orange
and
Fifty Shades of Grey
. But it's not all dweeb fluff: The ladies teamed up with revered choreographer Manwe Sauls-Addison (who's worked with both Beyoncé and J. Lo) to pack a tight punch into each performance.
$25-$125, 8pm Thu, Alamo City Music Hall, 1305 E. Houston St., alamocitymusichall.com.
— Murphi Cook

Thu 11/12
Rant. Chant. Chisme.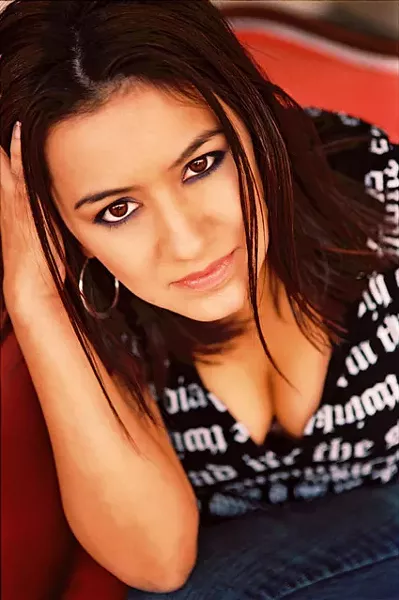 Amalia Ortiz is a Tejana poet, actress, playwright and activist whose work, as politically charged as it is personal, is rooted in spoken-word performance. A three-season alumna of
Russell Simmons Presents Def Poetry
, Ortiz has a knack for tackling complex issues with fierce and direct language that never shies away from its mission to deliver a dose of reality to readers. Her debut collection of poetry,
Rant. Chant. Chisme.
(Wings Press), was released this year to widespread acclaim. Thursday, hear her read from that collection and take questions about her craft.
Free (donations appreciated), 6-8pm Thu, The Movement Gallery/Underground Library, 1412 E. Commerce St., (210) 299-2666, facebook.com.
— JC
Fri 11/13 - Sun 11/15
Content Under Pressure: Urban Life Festival


Centered around live painting, TPY-Urban Colors and Universal Style School's collaborative Content Under Pressure: Urban Life Festival aims to "bring local and international artists of all genres together in a live exchange and exposition of creativity." Uniting more than 60 aerosol stylists from across the U.S. and Mexico — along with an array of turntablists and emcees — the three-day fest runs the gamut from mural painting (covering designated walls throughout downtown) and the opening of the group show "Concrete: An Urban Photography Exhibit" (Saturday) to an artist panel and a community block party (Sunday) with a workshop "for all the b-boys and b-girls to get down."
Free, Friday-Sunday, The Paint Yard, 525 San Pedro Ave., tpy-urbanblog.com.
— BR

Thu 11/12 - Sun 11/15
Pinocchio

For nearly 200 years, five generations of the Monticelli family of Ravenna, Italy, have entertained audiences worldwide as Teatro del Drago, seamlessly integrating puppetry, shadow theater, live actors and music to tell their classic tales. The group first brought its production of
Pinocchio
to Trinity University in 2013, and now — courtesy of AtticRep — they return with an encore of this magical re-telling of the fairytale about a wooden puppet who dreams of becoming a real boy. And they won't stop there: Teatro del Drago will also transform the stage at Magik Theatre (420 S. Alamo St.) for a limited run of another piece,
The Rescue of Prince Carlo
, on November 12 and 13.
$18-$28, 8pm Thu-Sat, 2:30pm Sun, Tobin Center for the Performing Arts, 100 Auditorium Circle, (210) 223-8624, atticrep.org.
— Murphi Cook
Fri 11/12
"Plato's Drums"


After severe weather cut this year's Luminaria down to a sole sloshy night, the multimedia arts festival is presenting rescheduled events under the umbrella of "Take Two" programming. Named in reference to Plato's ominous "Allegory of the Cave," "Plato's Drums" pairs indie-rockers Buttercup with contemporary artist Chris Sauter for a conceptual concert experience. Staged in a vacant lot, the project entails a sculptural replica of the band's drum set (rebuilt by Sauter after rain and wind destroyed the original), video projections and songs about "misinterpretation, blindness, the
ego
and drumming."
Free, 7-9pm Fri, 1101 Broadway, (210) 721-1670, luminariasa.org.
— BR



Fri 11/13
Selena Sing-along

If I were mayor, I'd require all bars to do a "Dreaming of You" sing-along at last call and a MAC lipstick goodbye kiss to all those boozy strangers. But the Guadalupe's
Selena
biopic sing-along is the next best option. Starring Jennifer Lopez as the tejano icon, the role rocketed Jenny from the block and toward a superstardom that Selena herself didn't get the opportunity to enjoy. The movie is good — not
Amor Prohibido
material, but still pretty good. But its soundtrack, filled with live recordings from Selena herself, is what made us want to sing-along in the first place.
Free with RSVP, 7:30pm Fri, Guadalupe Theater, 1301 Guadalupe St., (210) 271-3151, guadalupeculturalarts.org.
— Matt Stieb


Fri 11/13 - Sat 11/14
Musica en la Calle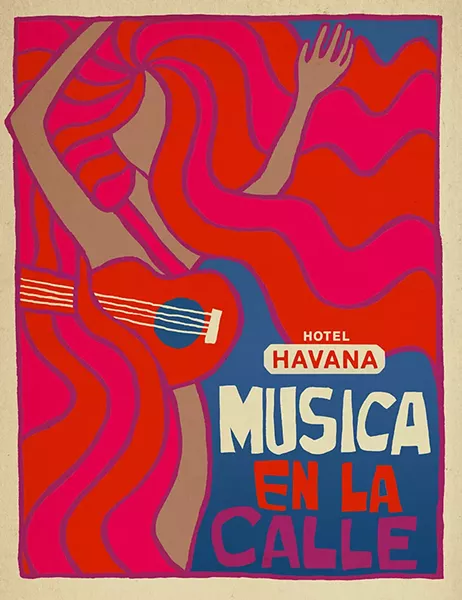 More than a mere block party, Hotel Havana's Musica en la Calle bills itself as a "cultural community-driven event sharing what it is that makes San Antonio so unique." Presented in partnership with Transmission Events, the third annual affair is set to pack the hotel's parking lot with eclectic sounds, vendors, food and drinks. Musical highlights of the two-day happening include Friday performances by cosmic big band Golden Dawn Arkestra and "Austin's Queen of Soul" Tameca Jones, followed on Saturday by bilingual singer-songwriter Gina Chavez and global fusion ensemble Cilantro Boombox.
Free, 7-11pm Fri-Sat, Hotel Havana, 1015 Navarro St., (210) 222-2008, havanasanantonio.com.
— BR


Sat 11/14
Diwali San Antonio Festival of Lights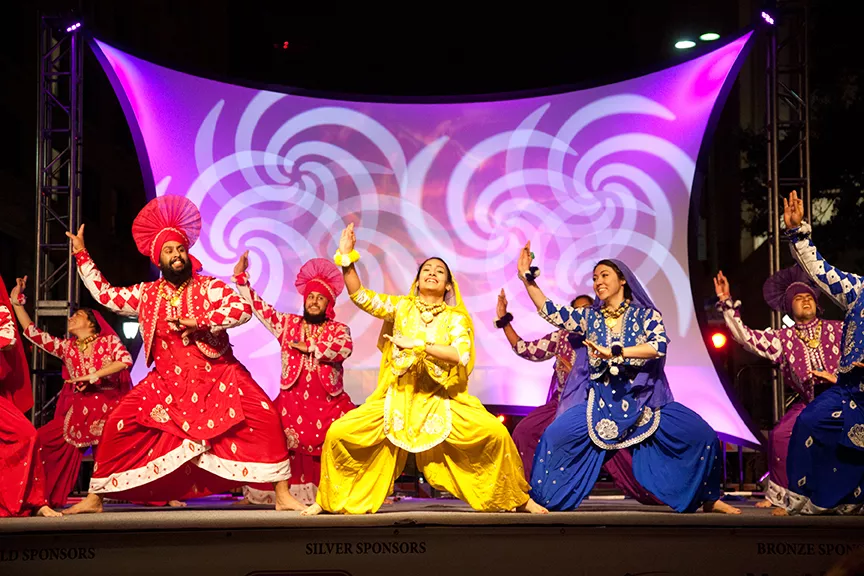 Photo by Fred Gonzales, COSA
San Anto will celebrate its relationship with one of its nine sister cities — Chennai, India — with Diwali San Antonio Festival of Lights. The celebration returns to La Villita, where the inaugural festival took place, on Saturday as thousands of festival-goers descend into the historic River Walk enclave to celebrate both the Hindu new year and the victory of good over evil. Jam-packed with activities, the event includes a "Parade of States" where people will dress in original attire from India's 29 states, classical dance performances, food vendors from all regions of India, a DJ playing Bollywood music and a
diya
(floating candle) release ceremony along the river in front of the Arneson.
Free, 5-11 pm Sat, La Villita, 418 Villita St., (210) 207-8100, diwalisa.com.
— Mark Reagan
Click
here
to read our full story on Diwali
Sat 11/14 - Sun 11/15
BobFest
This weekend, get set to throw a Jamaican-influenced chill at BobFest (formerly the Bob Marley Festival Tour), which is back in Saytown after a six-year hiatus. In the lush environs of Sunken Garden, patchouli-scented festival-goers will experience live music of the reggae, dancehall and dub variety, as well as a costume contest, an international cook-off, a limbo contest (WTF?) and other seemingly mismatched gaieties. The family affair hasn't released a full lineup yet, but musical contributors will include InDaSkies, Sullivan's Vessel, Island Vibrations and Bad Chords, among others.
$15-$20, 2-10pm Sat-Sun, Sunken Garden Theater, 3875 N. St. Mary's St., bobfesttour.com.
— JC