Thu 12/3
Santa and the Ice Cream Bunny

Remember when you were a kid and you first started to question the Santa Claus mythos: whether it was really plausible that one man could deliver all those toys in one night, or live year-round at the North Pole, or whether, if Santa's sleigh got stuck in the sand on a Florida beach and he were abandoned by his flying reindeer, he could actually summon a magical fire engine piloted by the Ice Cream Bunny to help him out? Relive that insane holiday tradition shared by only you and filmmaker R. Winer in the only appropriate way – accompanied by the live sarcastic commentary of the RiffTrax crew (featuring who else but former members of the
Mystery Science Theater 3000
ensemble), who'll be adding an additional layer of commentary on top of that already offered in the film by Huck Finn and Tom Sawyer. (Did we mention this film is insane?)
$12.50, 7pm Thu, Santikos Palladium, 17703 I-10 W., visit fathomevents.com for additional participating theaters.

— Jeremy Martin


Thu 12/3 - Fri 12/4
Winter Shows at Blue Star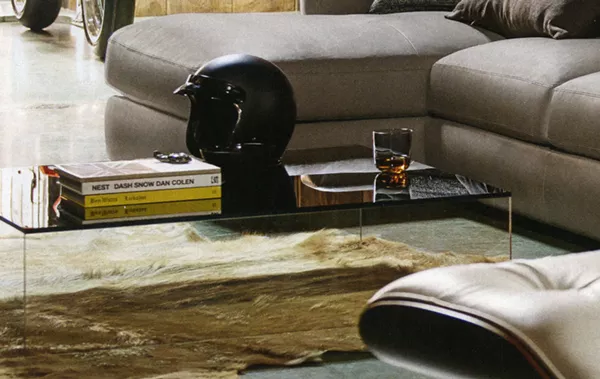 Liz Rodda, Turn Your Face Toward the Sun
On December 3, Blue Star Contemporary Art Museum opens three exciting new exhibitions, on view through February 7. For starters, "Turn Your Face Toward the Sun," the Main Gallery's exhibit of work by Texas-transplants Charlie Morris and Liz Rodda, is a multidisciplinary affair that employs assemblage as a medium to juxtapose and re-contextualize found items, seemingly random images and crafted elements. The pieces in the exhibit urge viewers to question the unseen and peer beneath placid surfaces. In Gallery 4, take in Norwegian filmmaker Bodil Furu's
Landscapes by the Book
. From multiple points of view, the video looks at how the landscapes and people in Fron, Norway are altered by development and notions of progress. Meanwhile, in the Project Space, the interactive and deeply imaginative "The Gift: An Exquisite Exhibition" draws inspiration from creativity scholar Lewis Hyde's book
The Gift: Creativity and the Artist in the Modern World
. Designed to grow and change over time — based on artist/viewer response and curated groupings that reflect on Hyde's modern classic — the exhibition opens with a single artwork by Lawrence Weiner, with subsequent installations on January 14 and 21.
Free, 6-9pm Thu-Fri, Blue Star Contemporary Art Museum, 116 Blue Star, (210) 227-6960, bluestarart.org.
— James Courtney


Bodil Furu, Landscapes by the Book

Thu 12/3 - Fri 12/4
"Happiness, Sweet Sultan"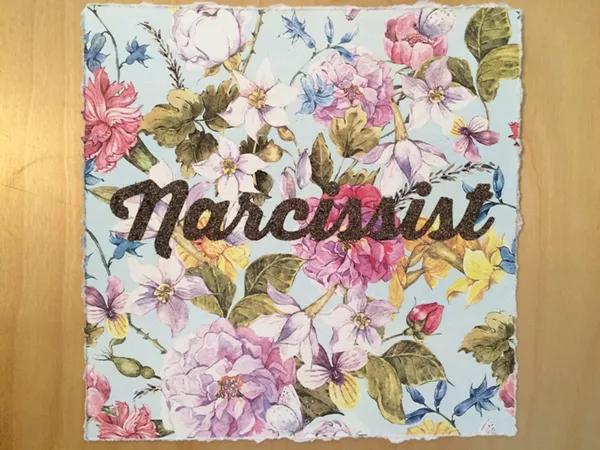 For the last Hello Studio exhibition before it relocates to The Upstairs Studio at Blue Star, artist/gallerist Amada Claire Miller unveils a solo show exploring "art, craft and the changing role of female artists throughout history." Rooted in the Victorian-era tradition of floriography (aka "the language of flowers"), her "Happiness, Sweet Sultan" expands on coded communication via symbolic new works encompassing both traditional and new media.
Free, 6-9pm Thu-Fri, Hello Studio, 1420 S. Alamo St., Suite 106B, (210) 291-8640, hellostudiosa.com.
— Bryan Rindfuss


Fri 12/4
The Octopus Project


We will one day be having sex with robots. If you're not having sex with a robot currently, know that there will be a time when the Pocket Pussies, Fleshlight Cyborgs and AutoBlows seek out their ideal partner. As the artificial intelligence of your keychain vagina grows, will it not look to, if not a potentially more suitable partner, at least a variety of partners for maximum satisfaction of itself or said partner? Where will we turn when our Porta-Pus just isn't feeling it anymore? These are the questions that come to mind when I am listening to The Octopus Project, a band that relies so heavily upon electronic sound formations and master(bate)s them with such dexterity and skill it inspires such robo-inquiries. When your iLove inevitably leaves you for another, droid or humanoid, where does the modern techno-infused biped turn for solace? In what art do we escape the pangs of automaton affliction or digital despair? The Octopus Project provides the answer in their humanistic blips, bloops, whizzes, whirs and their extensive encyclopedia onomatopoeia, their lexicon of love for the 21st-century hominid.
$16, 8pm Fri, Paper Tiger, 2410 N. St. Mary's St., papertigersa.com.
— D.T. Buffkin


Fri 12/4
Robo-Country Jamboree


Do you like your dance-pop served up at a cute fever pitch with a heaping side of absurdity? Do you like kitties and dark glasses? Hyperbubble just might be your new favorite band. The SA-based electronic art-pop duo, known for zany antics and even zanier recordings, will celebrate the release of their latest album,
Live in London
, this Friday. True to WTF form, Hyperbubble is throwing a "Robo-Country Jamboree" to mark the occasion. Translation: Come on out to Brick to catch the twosome waxing Western as they translate traditional country hits onto synthesizer and theremin.
Free, 10pm Fri, Brick, 108 Blue Star, (210) 262-8653, hyperbubble.net.
— James Courtney


Fri 12/4 - Sun 12/6
Hecho a Mano

Amid the season of store-bought wares and impersonal gift cards, the Guadalupe rises to the occasion with a holiday market that champions all things handmade. A dependable solution for those question marks on your Yuletide list, Hecho a Mano runs the gamut from candles and trinkets to folk art and fine jewelry crafted by 20-plus artists and artisans selected by a panel of jurors. After tempting early birds with a Friday preview ($15), the 29th annual event takes over Galería Guadalupe for a festive weekend of eclectic shopping and browsing.
$2 (or two canned goods), 6-9pm Fri, noon-6pm Sat-Sun, Galería Guadalupe, 723 S. Brazos St., (210) 271-3151, guadalupeculturalarts.org.
— BR


Sat 12/5
"50/250"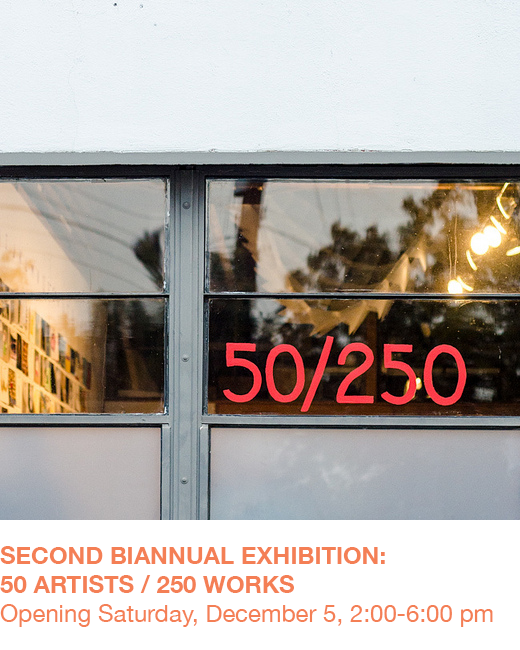 Since introducing its contemporary art program back in 2013, the multitasking endeavor known as French & Michigan has experienced setbacks and successes ranging from a lengthy zoning battle to a triumphant arrival as one of Beacon Hill's must-visit destinations. But one component of an umbrella that encompasses everything from design-build projects to an elegant furniture line, French & Michigan Gallery returns to square one with the second edition of "50/250," a juried exhibition that takes shape in a straightforward installation of 250 "new, approachable" works of the same size (8 inches-by-8 inches) by 50 artists. Co-curated by Haus Collective creative director Faith Haddad, the group show brings together gift-worthy creations from the likes of Fernando Andrade, Wesley Harvey, Mark Menjivar, Amada Claire Miller, Justin Parr and Cornelia White Swann.
Free, 2-6pm Sat, French & Michigan Gallery, 115 Michigan Ave., (210) 378-0961, frenchandmichigan.com.
— BR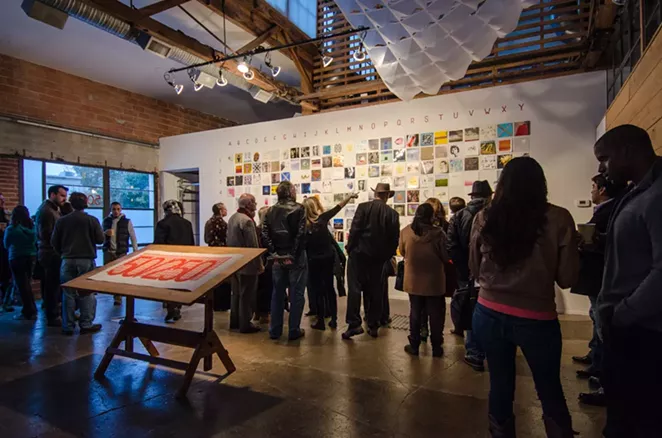 Sat 12/5
Spurs vs. Celtics

Currently near the top of the Atlantic Division, the young Boston Celtics have been one of the early surprises of the NBA season. The Spurs overcame a slow start against the spunky Celtics last month in Boston, with big man LaMarcus Aldridge leading the way in points and rebounds. Lacking a true superstar, the Celtics rely on the speedy backcourt tandem of Isaiah Thomas and Avery Bradley for buckets. The undersized duo can put up numbers in a hurry, which should keep Tony Parker and Danny Green engaged for the duration of the contest. After working his way out of an early season shooting slump, Green appears to have rediscovered his stroke, and should be all over the court chasing down the Celtics guards.
$47-$220, 7:30pm, AT&T Center, One AT&T Center Pkwy., (210) 444-5000, attcenter.com.
— M. Solis
Sat 12/5
Jotos y Recuerdos Dance-A-Thon


With a wink and a nod to Selena's cumbia hit "Fotos y Recuerdos," the charitable and outdoorsy coalition LezRideSA rolls out the Jotos y Recuerdos Dance-A-Thon. Emceed by SA2020's Molly Cox, the "diva-themed dress-up dance party" aims to raise funds for LGBTQ youth organizations while attendees groove to tunes spun by DJs Amanda De La O, Anita Boogie and P. Cosita. Whether competing as a dancer for the $300 grand prize or attending as a spectator, guests can nab raffle tickets for a chance to win an array of prizes, including a stylish Electra "Townie" bike.
$10-$20, registration at 6pm, dance at 7:30pm Sat, La Botánica, 2911 N. St. Mary's St.,
lezridesa.tumblr.com
.
— BR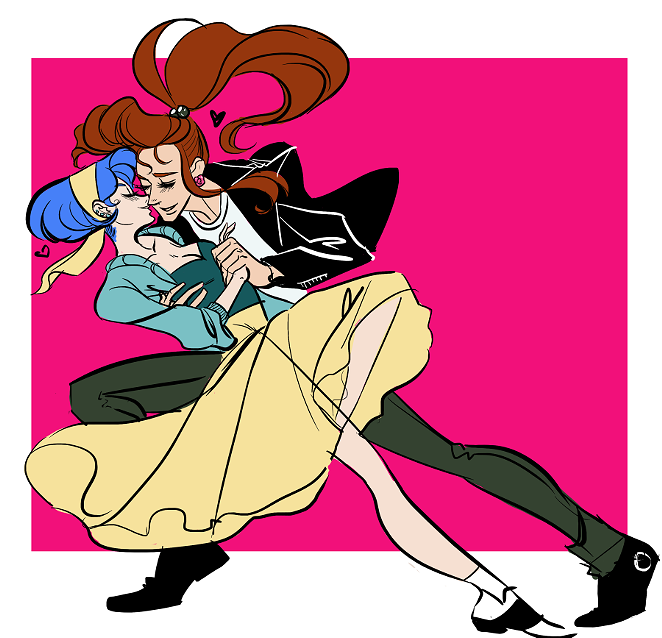 Sat 12/5
Platinum Boys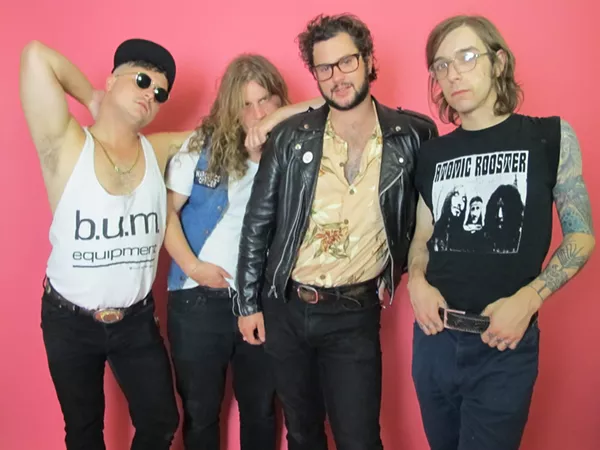 Milwaukee four-piece Platinum Boys, despite the luxurious name, play cheap, gritty, power-pop with an over-the-top rock-and-roll core. Cock-rock through and through, the Platinum Boys sound is infused with elements of 1980s glam and punk, but heavy on the scuzzier side of things. There's nothing pretty about it. As luck would have it, the boys will take the Limelight stage having just released their new EP
Junior Varsity
on Forged Artifacts Records the day before. They'll be joined on the bill by Birmingham honky-tonk-and-roll six-piece Banditos and local garage rockers The Rich Hands.
$5-$7, 9:30pm Sat, Limelight, 2718 N. St. Mary's St., (210) 735-7775, thelimelightsa.com.
— JC