Thu 12/24
Santa Claus

As if delivering presents to all of the world's children in a single night wouldn't be difficult enough, the Saint Nick of the silver screen is perpetually delayed by one pain in the ass after the other. If he's not arrested on trumped-up charges or straight-up murked by Tim Allen, he winds up waylaid by some rube or runaway with something to learn about the true meaning of whatever. Or, in the case of Cuban director René Cardona's
Santa Claus
(1959), he's gotta team up with the wizard Merlin to defeat Satan. In space. At least that one gave him a fun story to tell at parties.
Free with purchase of $5 food/beverage voucher, 6:30pm Thu, Alamo Drafthouse Westlakes, 1255 SW Loop 410, (210) 677-8500, drafthouse.com.
— Jeremy Martin


Thu 12/24
Lonely Horse Farewell Residency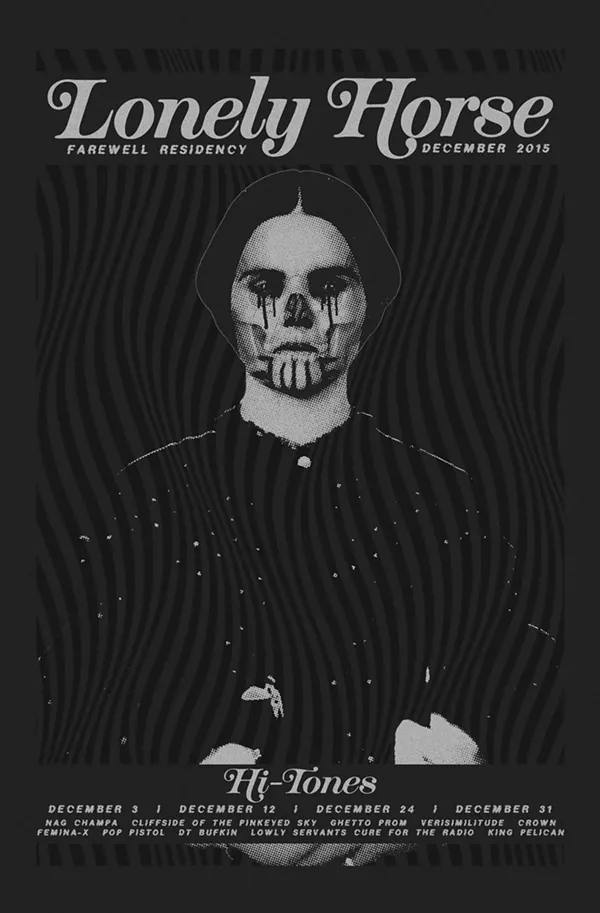 Playing each other as much as they play their own instruments, Lonely Horse has been poised to drag San Antonio popular music into the 21st century for several years now. The loogey-fuzz of Long's guitar and the Keith Moon-meets-Cherokee-drum-circle powder keg of Hild's foot and right hand could grind maize into flour, or mota into keef. Join them on their farewell series of shows before they fracture, regroup and do something else that gets hip humanities majors all hot and bothered.
Free, 9pm Thu, Hi-Tones, 621 E. Dewey Pl., (210) 785-8777, hitonessa.com.
— D.T. Buffkin
Thu 12/24
Rudolph the Red-Nosed Reindeer: The Musical




It just wouldn't be Christmas without that animated special about a certain red-nosed reindeer. Cozy on up in the Island of Misfit Toys, as the beloved characters (Elves! Santa! Bumble, the Abominable Snowman!) come to life through puppetry and song.
$18.50-$47.50, 2pm Thu, Tobin Center for the Performing Arts, 100 Auditorium Circle, (210) 223-8624, tobincenter.org.
— Murphi Cook
Fri 12/25 - Sun 12/27
Eliza Skinner


Stand-up comic Eliza Skinner's official bio says she first appeared onstage as a "child revolutionary in a production of
Evita
." Fun fact for a bio, but also an apt start for Skinner, who wrote and performed on the Chris Rock-produced, too-subversive-to-last
Totally Biased with W. Kamau Bell
and spoke out publicly as one of the writers on strike from
Fashion Police
in direct defiance of comedy's Evita, Joan Rivers. One of the most Rivers-like things a person could do, really. Very much in the spirit of Saint Joan, Skinner will be playing two shows on effing Christmas.
$16, 8pm & 10:15pm Fri-Sat, 8pm Sun, Laugh Out Loud Comedy Club, 618 NW Loop 410, (210) 541-8805, lolsanantonio.com.
— JM


Fri 12/25 - Sun 12/27
Chris Fonseca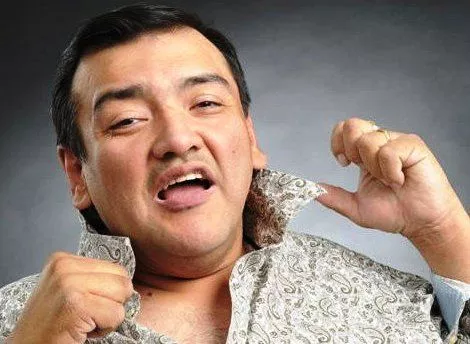 Since his breakthrough appearance on the PBS special
Look Who's Laughing
, America's original "sit-down comic" Chris "Crazy Legs" Fonseca has turned his disability (Cerebral Palsy) into a successful platform for comedy that's been showcased everywhere from
Baywatch
to
The Late Show with David Letterman
. The Colorado native and enthusiastic Spurs fan plays Rivercenter with support from special guest Theo Taylor.
$16, 8:30pm & 10:30pm Fri-Sat, 8:30pm Sun, Rivercenter Comedy Club, 849 E. Commerce St., (210) 229-1420, rivercentercomedyclub.com.
— Bryan Rindfuss


Sat 12/26
St. Sucia Zine Release Show

This Saturday, you're invited to join local zine
St. Sucia
as it celebrates one year of existence. The zine, which describes itself as "exposing what it is to be a
mujer
in contemporary society," has put out four issues in its first year and helped provide an important expressive space for many talented young women in San Antonio and beyond. On this night, there will be copies of all the issues for sale, readings from featured poets, and a rather raucous selection of musical acts, including Los De Esta Noche, Amygdala, Grupo Frackaso and DJ Heavy Flow of Chulita Vinyl Club.
$3, 9pm Sat, Hi-Tones, 621 E. Dewey Pl., (210) 573-6220, stsucia.bigcartel.com.
— James Courtney
Sat 12/26
Islands & Tigers' Day After Christmas Fest

Looking for a little bit of locally forged rock in the midst of your Yuletide season? Something to rinse the stale seasonal tunes out of your head? Look no further than the second incarnation of Islands & Tigers' Day After Christmas Fest. The young rock band (pictured), which has undergone some lineup shifts of late, welcomes a bevy of their talented musical brethren to help you chase away those pesky post-holiday blues. The rad and diverse bill includes ascendant indie-rockers Octahedron and Tera Ferna, experimental heavy rockers Ants and Porridge Fist, weeded-out pop-punkers Junkie and many more.
$5-$8, 5pm-2am Sat, The Korova, 107 E. Martin St., (210) 226-5070, thekorova.com.
— JC
Sat 12/26
Free Day at SAMA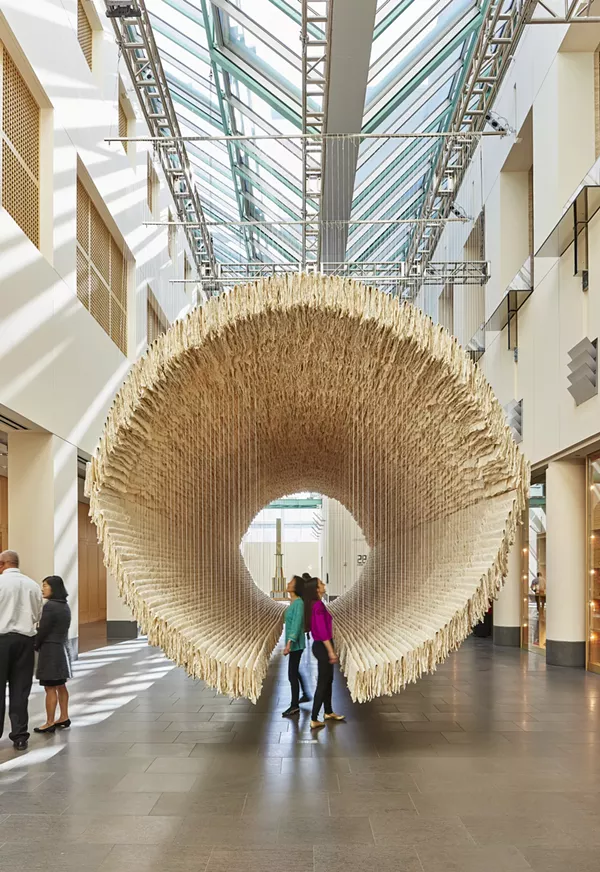 So, it's the day after Christmas and your house is a mess and/or full of visitors. Maybe you're looking to
escape for some solitary contemplation on the true meaning of the Christmas spirit, or maybe you're looking to entertain your friends and family at a neutral location — either way, the San Antonio Museum of Art beckons with another well-timed free day. While you'll still have to pay a surcharge to dig the phenomenal "28 Chinese" exhibit before it departs on January 3, access to the grounds and the extensive permanent collection is free for all visitors on December 26.
Free, 10am-5pm Sat, San Antonio Museum of Art, 200 W. Jones Ave., (210) 978-8100, samuseum.org.
— JC
Sun 12/27
Great Russian Nutcracker

Last but not least in an annual trio of
Nutcrackers
comprising productions by Ballet San Antonio and Paul Mejia Ballet International, Moscow Ballet's
Great Russian Nutcracker
packs an extravagant punch with a cast of 40 elaborately costumed dancers, towering puppets, falling snow, roses shot from a cannon and nine hand-painted backdrops conjuring everything from the idyllic Land of Peace and Harmony to a Henri Rousseau-inspired jungle scene. Touring internationally since 1993, the company thoughtfully localizes each performance of the holiday mainstay by welcoming young dancers to the stage as part of its long-running "Dance with Us" program. After training under soloists Olga Aru, Zhanna Golubenko, Olena Nalyvaiko and Mariia Skoruk, selected San Antonio dancers between the ages of 7 and 16 will step into the spotlight as mice, snowflakes, party-goers and snow sprites.
$32-$126, 1pm & 5pm Sun, The Majestic Theatre, 224 E. Houston St., (210) 226-3333, majesticempire.com.
— BR
Sun 12/27
Family Art Play: Supplies Surprise


Sandy Skoglund, The Cocktail Party
Added to the McNay's increasingly eclectic collection back in 2009, Sandy Skoglund's 1992 installation
The Cocktail Party
employs cheese doodles as decorative elements in a surreal domestic scene. After viewing
The Cocktail Party
and other works included in the McNay's "The Extraordinary Ordinary" (namely Tom Burckhardt's cardboard creation
FULL STOP
and Ernesto Pujol's photographic journey
Walk#1
), visitors can get messy while creating art with snack foods and other unlikely materials.
$15-$20 (free for kids 12 and under), 1-4:30pm Sunday; McNay Art Museum, 6000 N. New Braunfels Ave., (210) 824-5368, mcnayart.org.
— BR