Thu 1/21 - Sat 1/23
San Antonio Restaurant Week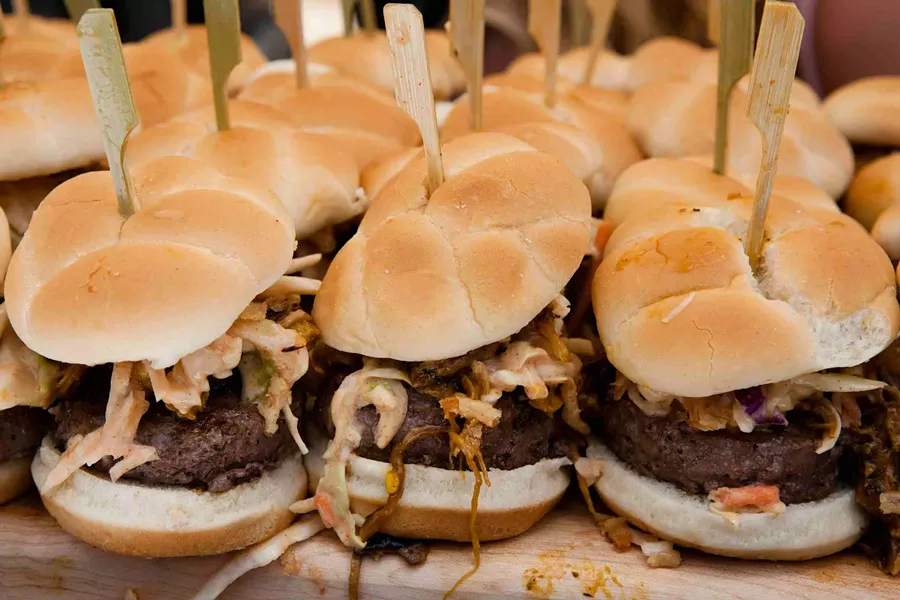 Food-lovers who adore dining out are busy eating their way through town as the winter edition of Culinaria's Restaurant Week runs through this Saturday, January 23, featuring more than 70 participating restaurants. The two-tier system returns with restaurants in Tier 1 offering a $15 lunch and $35 dinner and Tier 2 restaurants offering $10 lunch and $25 dinner. Both tiers feature three-course menus and restaurants donate $1 or $2 from each lunch or dinner toward Culinaria and its programs. Visit
culinariasa.org
for menus.
$10-$35, times vary Thu-Sat, culinariasa.org.
— Jessica Elizarraras

Fri 1/22
"The Absorption of Meaning"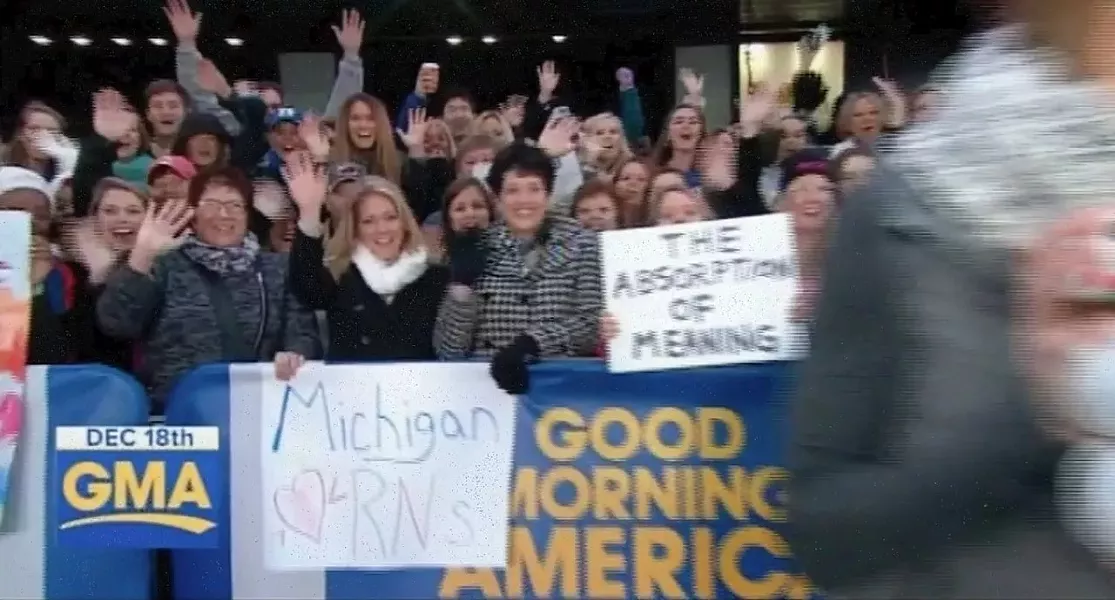 Witty, smart and arguably in a category all her own, local artist and educator Christie Blizard is something of an enigma. Accomplished yet still somewhat under the radar, Blizard built her best-known body of work by embedding herself in crowds assembled for
Good Morning America
and
The Today Show
— displaying signs emblazoned with such conceptual messages as "The Absorption of Meaning." Curated by Anjali Gupta, Blizard's solo show at Sala Diaz incorporates "works that transpose the effects of her recent performances into new forms including related objects, give-away works and a live performance."
Free, 6-9pm Fri, Sala Diaz, 517 Stieren St., (972) 900-0047, saladiazart.org.
— Bryan Rindfuss
Fri 1/22
McNay After Dark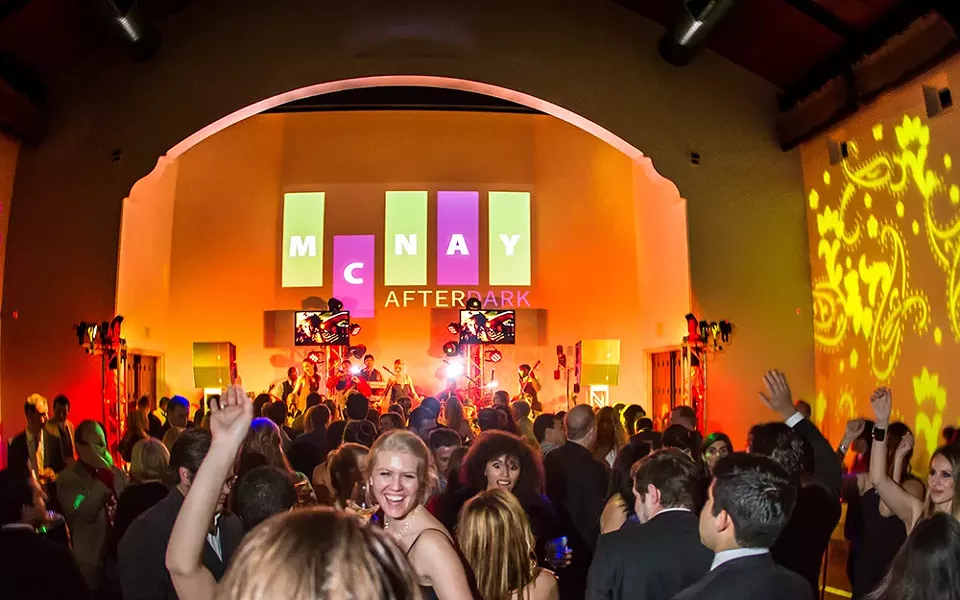 Boasting libations, late-night snacks and live dance tunes courtesy of eclectic, Austin-based cover band Blind Date, the McNay After Dark invites art fans to don their finest "cocktail glam" attire for a top-notch evening benefiting the museum's Meet the Future Fund for Exhibitions and Education. But if the $100 ticket price doesn't quite fit the budget, the short-lived "Meet the Future" exhibition presents a more-affordable way to support the museum during its annual "thank-you celebration." In its second year, the pop-up showcases "intimate monographic presentations" created by six local contemporary artists (Ricky Armendariz, Waddy Armstrong, Larry Graeber, Mira Hnatyshyn-Hudson, Victoria Suescum and Sandy Whitby) for two days only (
$5-$10, 10am-5pm Sat, noon-5pm Sun
).
$100 (includes valet parking), 9:30pm-1am, McNay Art Museum, 6000 N. New Braunfels Ave., (210) 824-5368, mcnayart.org.
— Bryan Rindfuss
Fri 1/22 - Sat 1/23
Zane to Gate 69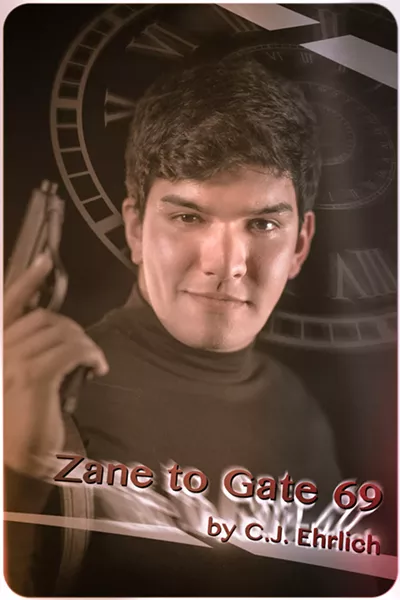 Life ain't easy when you've got to save the world, especially when there's time travel and sexism involved. In
Zane to Gate 69
, Kate Welles is sent back to 1972 to brief secret agent Zane on what could very well be humanity's last mission; too bad Zane isn't interested in taking orders from a woman. Packed with high-stakes sci-fi hijinks, the original comedy comes to the Alamo City thanks to a collaboration between the Overtime and New York-based writer C.J. Ehrlich. Edward Wise directs the production featuring actors Zach Salas, Emma Neil, Jenny Taylor and Steven Mayen.
$10-$14, 8pm Fri-Sat, The Overtime Theater, 1203 Camden St., (210) 557-7562, theovertimetheater.org.
— Murphi Cook


Fri 1/22 - Sun 1/24
Terror Expo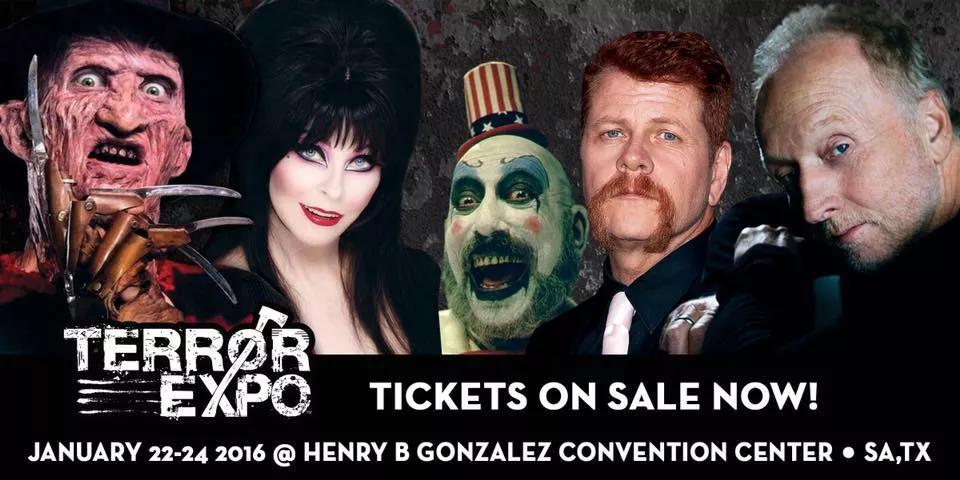 Filmmaker George A. Romero (
Night of the Living Dead
) once said horror movies are a "genre that never dies." If that's really the case, this inaugural horror-themed convention might be at the start of a bright and bloody future. "San Antonio has a big horror community," said Apple de la Fuente, co-founder of the expo. "You can't neglect the horror fans." Instead, de la Fuente and his team have filled the event roster with some well-known celebrities, including Robert Englund (
A Nightmare on Elm Street
), Tobin Bell (
Saw
), Cassandra Peterson (
Elvira: Mistress of the Dark
), Sid Haig (
The Devil's Rejects
) and Denis O'Hare (TV's
American Horror Story
). For three days, horror hounds will be treated to panel discussions, autograph sessions, photo opportunities and more than 100 retail booths manned by vendors hawking everything from toys and collectibles to comic books and art. Word of caution: Stay away from Jason Voorhees (Ken Kirzinger) and his machete and Ian Ziering and his shark-filleting chainsaw. Damn you, Open Carry Texas!
$15-45 (one-day pass); $75 (three-day pass); $200 (express pass); 3-9pm Fri, 10am-8pm Sat, 11am-6pm Sun, Henry B. Gonzalez Convention Center, 200 E. Market St., (210) 207-8500, terrorexpo.com.
— Kiko Martínez

Fri 1/22 - Sun 1/24
Stage Kiss
What would be worse than being forced to share a kiss with your ex? Well, sharing a kiss with your ex in front of an audience, of course. In Sarah Ruhl's
Stage Kiss
, a pair of ex-lovers are cast in a revival of a 1930s comedy and dramatic tensions abound once their feigned onstage smooches become real. Ruhl reigns as one of America's most frequently produced playwrights and
Stage Kiss
remains one of her most accessible plays as it "gets down to the carnal, where everyone lives." J. Robert Moore directs Renee Garvens, Tyler Keyes and Nick Lawson in The Playhouse's production.
$12-$30, 8pm Fri-Sat, 3pm Sun, The Playhouse, 800 W. Ashby Pl., (210) 733-7258, theplayhousesa.org.
— MC
Sat 1/23
The Soft Moon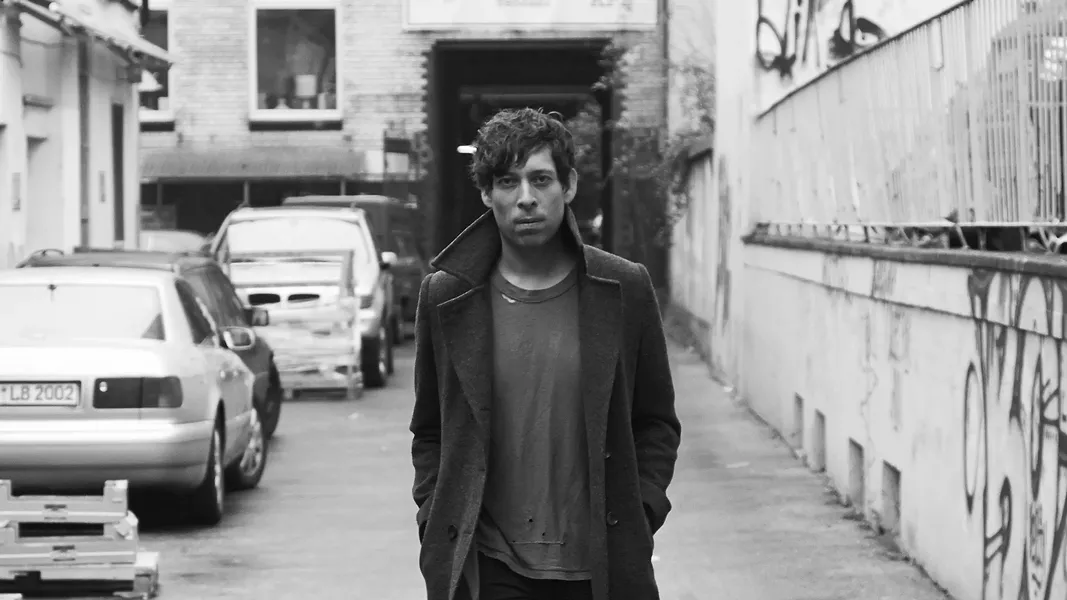 Oakland's Luis Vasquez, who records as The Soft Moon, has been making nearly indescribable music for Captured Tracks since 2009. His post-punk roots ascend into a solid trunk of junky thump and noise, before lunging for the heights and branching out into electronic body music, dark wave and spastically lurching rock. For performances, Vasquez brings along a group of co-conspirators that serve as his backing band and help bring his work to further fullness. Saturday, expect Vasquez and company to focus largely on his most recent (and third) LP Deeper, which dropped last year to favorable reviews.
$12, 7pm Sat, Paper Tiger, 2410 N. St. Mary's St., papertigersa.com.
— James Courtney

Sat 1/23
"GENDER F♡CK"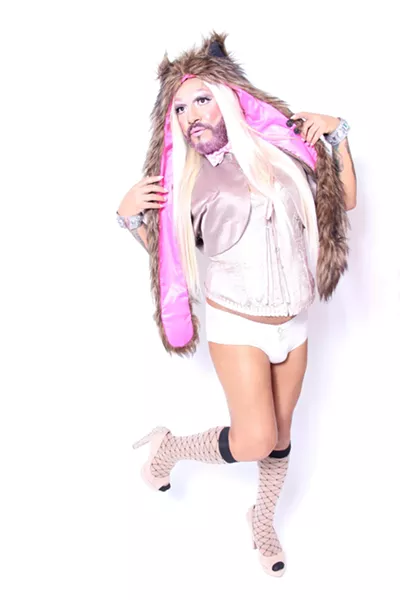 Unveiled in Austin to substantial fanfare, local artist and performer Logan Magz's new multimedia endeavor artfully challenges the staid boundaries of gender and beauty. A creative collab between Magz (self-styled as his drag persona Maxxy Radd), photographer Julián P. Ledezma and filmmaker Hector Bojorquez, the 12-minute project combines embellished photographs and coming-of-age excerpts. Attendees are encouraged to dress in "their interpretation of GENDER F♡CK" for an evening designed to remind that "no matter who or what you are, we are all simply human first."
Free, 8-10pm (screening at 8:45pm) Sat, Lucha, 316 N. Flores St., facebook.com/lucha.gallery.
— BR
Sat 1/23
Devin the Dude


For time immemorial, musicians have smoked weed as a catalyst for creativity, or at least have used music as an excuse to smoke weed. But Devin the Dude has devoted his entire life to his favorite substance, orbiting around the herb with the devotion of a planet to its green star. A lesser rapper would have dabbed out by this point, but the Dude's effortless rhyme scheme and off-the-cuff, on-the-couch flow have kept him in the game for almost 20 years. When bud is finally legalized in Texas, expect Devin the Dude to be performing at the celebration concert, with a blunt in hand and new material on his mind.
$20, 8:30pm Sat, Alamo City Music Hall, 1305 E. Houston St., alamocitymusichall.com.
— Matt Stieb

Sun 1/24
Bidi Bidi Banda

The Strip's favorite alt-rock venue is going to get a lot more Como La Flor'd this Sunday when Austin's Selena tribute band, Bidi Bidi Banda, hosts brunch at the Paper Tiger. Presented by Modelo Especial, the show will feature a diverse collection of some of the capital city's most seasoned and talented Latin musicians who have a passion for playing their respects to the late legend with classy brass and velvety guitar riffs. This is not the collective's first time showcasing their chamoy-filled chops in the Alamo City. Some of their past performances include Luminaria and Tamales at Pearl. Spearheaded by vocalist Stephanie Bergara, this eight-piece group of refried banditos sets themselves apart from other tribute bands with the modern spin they put on caliente classics like "I Could Fall in Love" and "Baila Esta Cumbia." Couple this with their infectious onstage presence and long-standing admiration of the Corpus Christi native, a Bidi Bidi Banda performance is a muy perfecto way to wind down any weekend aventura in San Antonio. With Chulita Vinyl Club.
$8, noon Sunday, Paper Tiger, 2410 N. St. Mary's St., papertigersa.com.
— Hilary Harty