Tue 2/2
Getting the Message


Beth Foulds, Education and Programs Manager at the Briscoe, discusses message delivery in the West. Buffalo Bill, Wyatt Earp and One Eyed Charley were legendary figures that delivered letters via stagecoaches and the Pony Express. Join the first Tuesday of the month and explore a work of art or issue unique to the American West.
Free, 6:30pm-7:30pm Tue, Briscoe Western Art Museum, 210 W. Market St., (210) 299-4499, briscoemuseum.org.

Tue 2/2
Brighten Your Day: Coloring for Adults

<!—————EndFragment—————>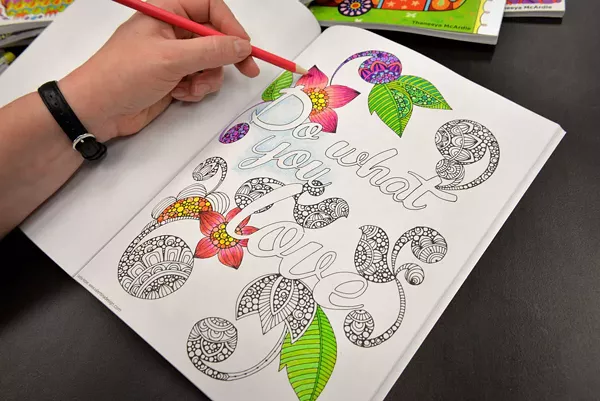 <!—————StartFragment—————>Relieve your tension and anxiety and unlock your creative potential. Adults who color can benefit from the soothing, calming effects on the mind, body and soul while stimulating their creative senses. Have fun and color the stress away!
Free, 2:30-3:30pm Tue, Central Library, 600 Soledad St., (210)-207-2500,
mysapl.org
.
Wed 2/3
Native Instincts Book Release Party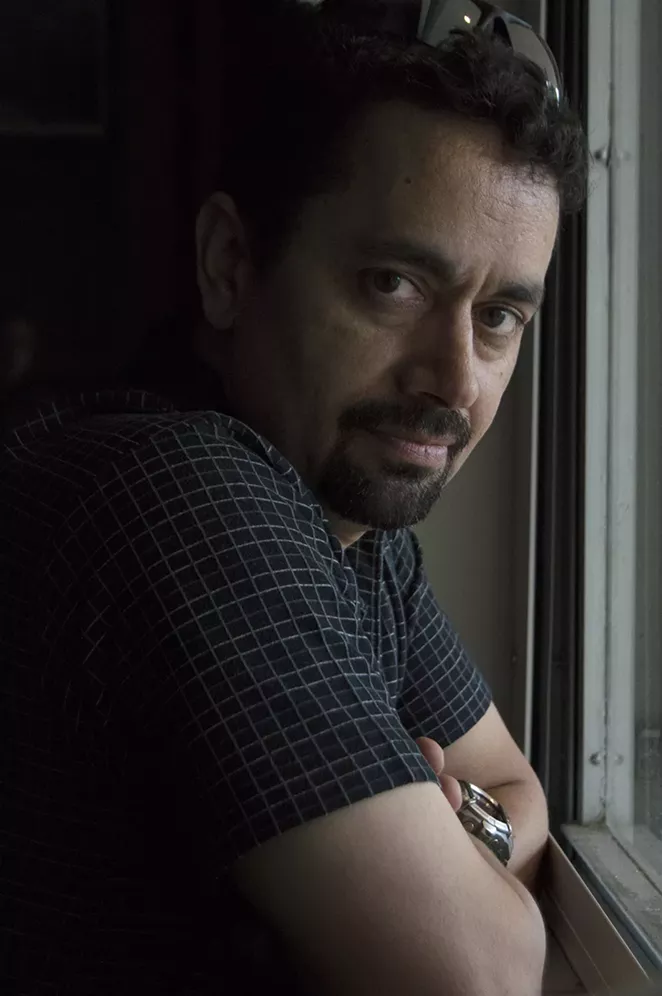 Olmos Bharmacy hosts a release party for Rod Carlos Stryker's third book of poetry,
Native Instincts
, published by Human Error. An open-mic poetry reading follows the author's reading and signing.
Free,6:30pm-8:30pm Wed, Olmos Bharmacy, 3902 McCullough Ave.,
(210)-822-1180,
facebook.com/sunpoetssociety
.
Wed 2/3
The Georges


These dapper four will captivate you with their melodic blend of catchy, danceable music that gets folks movin' and shakin' on the dance floor. Rockin' covers from the likes of Buddy Holly, Johnny Cash, Elvis and other all-time greats, The Georges will keep you get you dancin' through the Hill Country and beyond!
Free, 6-10pm Wed, Gruene Hall, 1281 Gruene Road, (830) 606- 1281
,
gruenehall.com.
<!————EndFragment————>
Thu 2/4
Craft Beer Tasting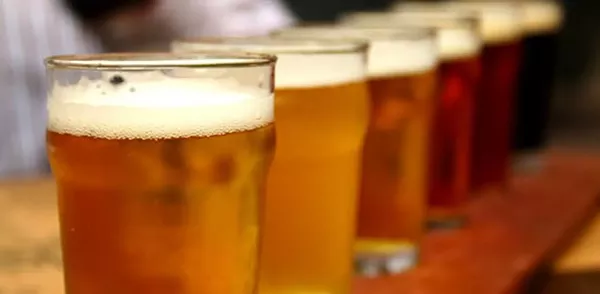 Conroy's Irish Pub hosts a complimentary craft beer tasting the first Thursday of every month. Guests can sample 10 craft beers from five different breweries, enjoy light snacks and participate in the free prize raffle.
Free, 7-9pm Thu, Conroy's Pub, 9091 Fair Oaks Pkwy., (210) 698- 7310,
conroysirishpub.com
.
Thu 2/4
Romeo + Juliet
<!————EndFragment————>
Relive Shakespeare's classic romantic tragedy of two star-crossed lovers in Baz Luhrmann's post-modern adaptation of
Romeo and Juliet
. Juliet (Claire Danes) is attending a costume ball thrown by her parents. Her father Fulgencio Capulet (Paul Sorvino) has arranged her marriage to the boorish Paris (Paul Rudd) as part of a strategic investment plan. Romeo attends the masked ball and he and Juliet fall in love.
Free, 7pm Thu, Santikos Bijou, 4522 Fredericksburg Road, (210) 734-4552, santikos.com.
<!————EndFragment————>
Fri 2/5
"Quadrilateral"


R Gallery's first exhibition of 2016 features new works in paint, pencil, and pen and ink by local artists Albert Alvarez (32), Francisco Garcia (20), Christopher Montoya (23) and Jerry Villarreal. The First Friday reception includes music by Executive Realness and live performances by Mike Ryan, Arma Musical and The Sandworms.
Free, 6-11pm, Fri, R Gallery, 725 S. Presa St., (210) 650-2243
,
facebook.com.
Fri 2/5
Chulita Vinyl Club One-Year Anniversary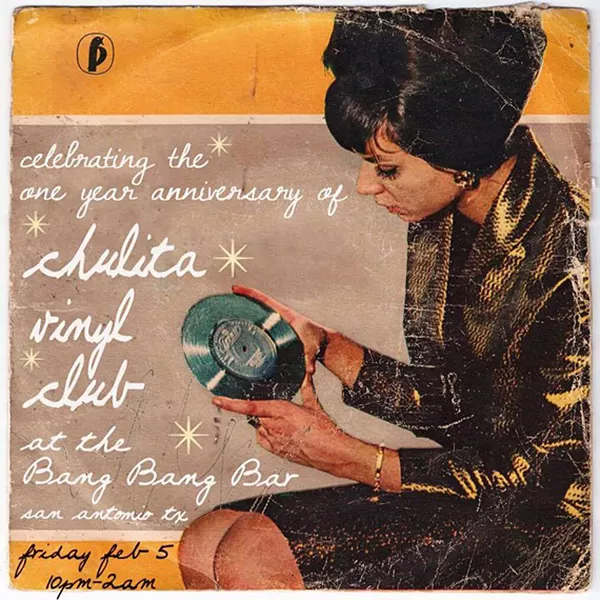 Chulita Vinyl Club is celebrating their one-year anniversary at The Bang Bang Bar and they're ready to show you a good time! Come join the "all-girl all-vinyl club" as they spin their favorite records and get you groovin' on that dance floor.
Free, 10pm-2am Fri, The Bang Bang Bar, 119 El Mio Drive, facebook.com/chulitavinylclub.
Sat 2/6
<!——StartFragment——>Fine Arts and Crafts Shopping Spree and Mini Spa

<!——EndFragment——>
<!——StartFragment——>This event boasts a variety of unique wares, finger foods and beverages — plus bellydancers to entertain you while you shop. If you're looking for a unusual gift for your loved one for Valentine's Day, then the (allegedly haunted) Black Swan Inn is the place to be. You'll find one-of-a-kind items as well as mini spa session gift cards and packages for purchase.
Free, 6-10pm Sat, Victoria's Black Swan Inn, 1006 Holbrook Road, (210) 815-8958, victoriasblackswaninn.net.
Sun 2/7
First Sundays for Families: Animals in Art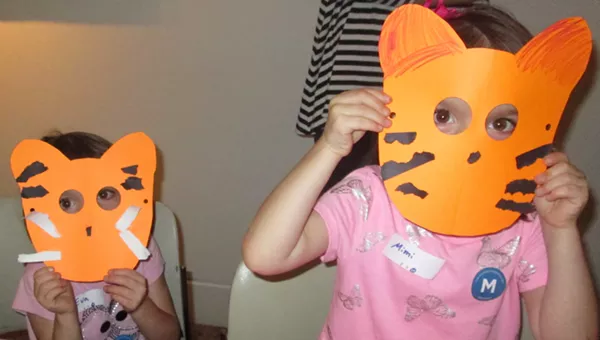 Enjoy a kid-friendly day creating animal art inspired by SAMA's collection. Craft a dog from clay, collage a Chinese fish or paint birds on tiles.
Free, 11am-3pm Sun, San Antonio Museum of Art, 200 W. Jones Ave., (210) 978-8100
,
samuseum.org.