Thu 2/25
Julieta Venegas

The Cali-born queen of Latin alt-pop, Julieta Venegas, was 10 years old when she first began learning piano. From that initial step she has, over the years, blossomed into one of the most refreshing and talented musical forces in the world. Gifted on the accordion, on the guitar, as a songwriter, as a producer and as a singer, Venegas probably deserves even more love than her Grammy (Best Latin Pop Album, 2007, for
Limón y Sal
) and five Latin Grammys would indicate. Her seven albums, which all incorporate elements of traditional Mexican music within an alt-pop (or adult contemporary, if you prefer) framework, showcase a restless creativity that belies both her charm and massive success. Venegas, now 45, also has a reputation for putting on spellbinding shows all across the world. If you're looking for a good place to start with this singular talent, I recommend her absolutely perfect sophomore album
Bueninvento
, an accordion-heavy, rock-leaning album of emotive fury and self-affirmation, as the most immediately enchanting entry point.
$25-$50, 7pm Thu, Aztec Theatre, 104 N. St. Mary's St., (210) 812-4355, theaztectheatre.com.
– James Courtney

Thu 2/25 - Sun 2/28
Donnell Rawlings

To close out his 2010 comedy special
From Ashy to Classy
, Donnell Rawlings offers his own take on a time-honored tradition among African American comics: the "white voice." Rawlings (Ashy Larry and many others on
Chappelle's Show
and Day-Day Price on
The Wire
) gets a lot of comedic mileage out of the disparity between races, but he insists the goofy white voice is something white and black people have in common — at least while African Americans are at work. The implications of this joke could probably fuel a dissertation, but the closest Rawlings ever comes to lecturing is when he plays the title character in "Dr. Trill's 'Take It in the Face System' Seminar."
$20, 8pm Thu, 8pm & 10:15pm Fri-Sat, 7pm Sun, Laugh Out Loud Comedy Club, 618 NW Loop 410, (210) 541-8805, lolsanantonio.com.
– Jeremy Martin


Thu 2/25 - Sun 2/28
Late Night Catechism




Get your lucky rabbit's foot ready, because the convent needs a new roof. Improv meets Sunday School with the wise-cracking, no-nonsense nun on a mission to raise some funds in
Late Night Catechism Las Vegas: Sister Rolls the Dice!
Veteran actress and faux Sister Kimberly Richards is no stranger to the wild world of the habit or Sin City; Richards worked as a Vegas dancer before nabbing her longtime role as the nun, and no night is the same in either profession. Since the show builds off of Richards' riffs with her audiences, each evening will be wildly different (though laughter and admonishment should be expected).
$34.50, 7:30pm Thu, 8pm Fri, 2pm & 8pm Sat, 2pm & 7pm Sun, Tobin Center for the Performing Arts, 100 Auditorium Circle, (210) 223-8624, tobincenter.org.
— Murphi Cook

Thu 2/25
The Halfways

Thursday night, head for the green glow of Limelight and catch a swell regional bill. Anchoring the show, ATX's The Halfways (pictured) are a well-polished psych-rock act with folk sensibilities. Begun several years ago as the personal project of Daniel Fernandez, the act is now a four-piece and just recently released an excellent full-band debut EP. Here's a psych-rock band that, rather than follow the grainy, lo-fi craze of the moment, presents its sinuous and smooth music in full color and high definition. HTX's Mantra Love (psych-pop/punk) and SA's Sioux & Fox (heady indie rock) round out the bill.
$5, 9pm Thu, Limelight, 2718 N. St. Mary's St., (210) 735-7775, thelimelightsa.com.
— JC

Fri 2/26
"It's Art not Porn"

Formerly a source for all flavors of X-rated periodicals, the no-longer- seedy space under the sign that reads "Broadway News" is now the home of Richter Goods, a local fashion company launched by Mario Guajardo in 2011. Among Contemporary Art Month's earliest offerings, the tellingly titled group show "It's Art not Porn" riffs on the venue's checkered past while doubling as an open house enhanced with music and light bites. In addition to sharply tailored shirts and other Texas-made apparel designed by Guajardo, the opening reception showcases works by San Antonio artists Cindy Tower and Jesus Toro Martinez.
Free, 6-9pm Fri, Richter Goods, 2202 Broadway, contemporaryartmonth.com.
— Bryan Rindfuss
Fri 2/26
Pat Benatar & Neil Giraldo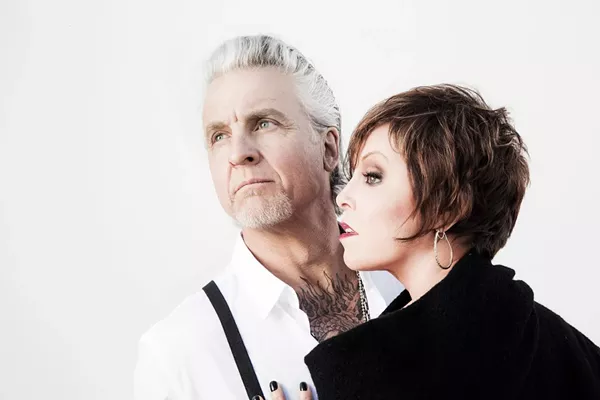 In October of 1980, Pat Benatar and future husband Neil Giraldo graced the cover of Rolling Stone — Benatar dominant in leather and red stripes, Giraldo consumed by her élan. It was a fitting tip-off for the decade, when she broke through as the first female artist to perform on MTV and became one of the station's go-to hit-makers. (If I can learn the "Love Is a Battlefield" shimmy- shake dance before I die, I will have no regrets.) A slightly incongruous and totally awesome choice for the rodeo, Benatar and guitarist Neil Giraldo celebrate their 34th year of marriage with a tour of her zeitgeist hits.
$15- $200, 7:30pm Fri, AT&T Center, One AT&T Center Pkwy., 1-800-745-3000, sarodeo.com.
— Matt Stieb


Fri 2/26 - Sat 2/27
Creatures of the Night


Emily Fitzgerald has had her head in a who-done-it for the past year. The result?
Creatures of the Night
, a noir-style mystery about a private eye faced with very real monsters. Inspired by the J.D. Robb (aka Nora Roberts) protagonist Eve Dallas, Fitzgerald's detectives Valentine and Dandy navigate through a revolving cast of characters in an ever-darkening coffee-shop haunt. The Overtime unveils the mysterious play with an ensemble cast led by Sarah Nixon Hemmi. "I also hope you don't solve it: Like a magic trick, it's so much more fun to be surprised," says Fitzgerald.
$10-$15, 8pm Fri-Sat, The Overtime Theater, 1203 Camden St., (210) 557-7562, theovertimetheater.org.
— MC
Fri 2/26 - Sat 2/27
Bravo Broadway!

The San Antonio Symphony takes a virtual stroll on Manhattan's neon-lit Great White Way for
Bravo Broadway!
Under the direction of associate conductor Akiko Fujimoto, the program breathes new life into cherished show tunes (from
Les Misérables
,
Chicago
and
My Fair Lady
, among other musical mainstays) with assistance from seasoned vocalists Christiane Noll and Doug LaBrecque. While Noll earned Tony and Drama Desk nods for her role in the Kennedy Center's revival of
Ragtime
, LaBrecque is best recognized for star turns in
Showboat
and
The Phantom of the Opera
.
$20-$100, 8pm Fri-Sat, Tobin Center for the Performing Arts, 100 Auditorium Circle, (210) 223-8624, sasymphony.org.
— BR
Sat 2/27
Hoedown Throwdown

What do you get when you mix a punk rock venue (on the River Walk of all places), a whole bunch of folks in Western wear and an off-the-chain dance party complete with a mini laser light show? You get the Hoedown Throwdown: a sort of premature and unofficial rodeo after party going down at The Ten Eleven Saturday. The event will feature 10-plus DJs and electronic music-makers, dance battles(!) and more bass than you're even ready for. Ladies in rodeo attire get in free before 10 p.m. and everyone in rodeo attire gets discounted admission all night. Here's to boots, beats and booze, y'all.
$8-$10, 6pm-2am Sat, The Ten Eleven, 1011 Avenue B, (210) 320-9080, theteneleven.com.
— JC
Sun 2/28
YACHT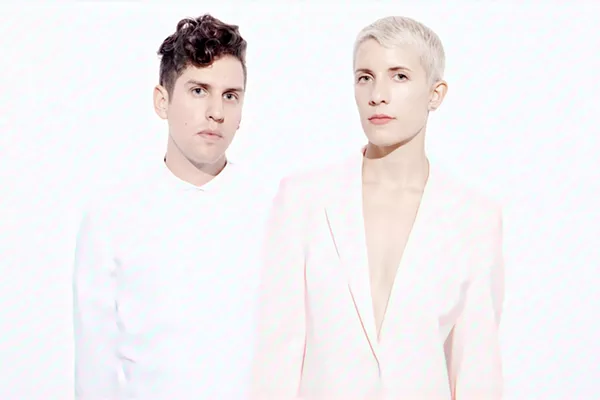 Tinder? Segways marketed as hoverboards? Is this the best we can do? On YACHT's sixth record,
I Thought the Future Would Be Cooler
, Claire Evans and Jona Bechtolt answer with a firm no. But this forward-thinking dance band does their best to bring us to the funk-utopia: to release their album last year, YACHT dropped a GPS coordinate to an LA billboard, where they hosted a Q&A and handed out risographed flyers of the record's manifesto. Lyrically, the band's digital pop skews between a Ted Talk and Sesame Street; it's what you should play for your kids if you want them to grow up as cool nerds.
$15, 8pm Sun, Paper Tiger, 2410 N. St. Mary's St., papertigersa.com.
— MS