Wed 3/2

Reading at The Twig with authors Manning Wolfe and Bill Rodgers

With the first in her legal thriller series,
Dollar Signs: Texas Lady Lawyer vs Boots King
, Manning introduces her legal thriller based on actual client files. Bill Rodgers is a comedy writer and author with the first in a series called the
Texas Edition
, taking a fun slant on historical events in the Lone Star State
. Free, 5 p.m., Wed, The Twig, 306 Pearl Pkwy, Ste 106,
(210) 826-6411,
thetwig.com

Wed 3/2

Texas Independence Day - Bob Livingston and Mike & The Moonpies


To celebrate the 180th anniversary of Texas independence, Gruene is throwing a Texas-sized celebration with live music from honky-tonk veteran Bob Livingston and the modern day eclectic tunes from Mike & The Moonpies.
Free, 1-10 p.m., Wed, Gruene Hall, 1281 Gruene Rd.,
(830) 606- 1281, gruenetexas.com
Wed 3/2

Literary Talk by Urayoan Noel


Join author, literary critic, translator, performer, and Assistant Professor of English and Spanish at New York University, Urayoán Noel with his recently published collection of poems,
Buzzing Hemisphere/Rumor Hemisférico
(University of Arizona Press, 2015).
Free, 7pm, Wed, Our Lady of the Lake University, 411 SW 24th St.,
(210) 434-4611,
geminiink.org

Wed 3/2

Deborah Roberts: Queens: Redrawing The Base of Beauty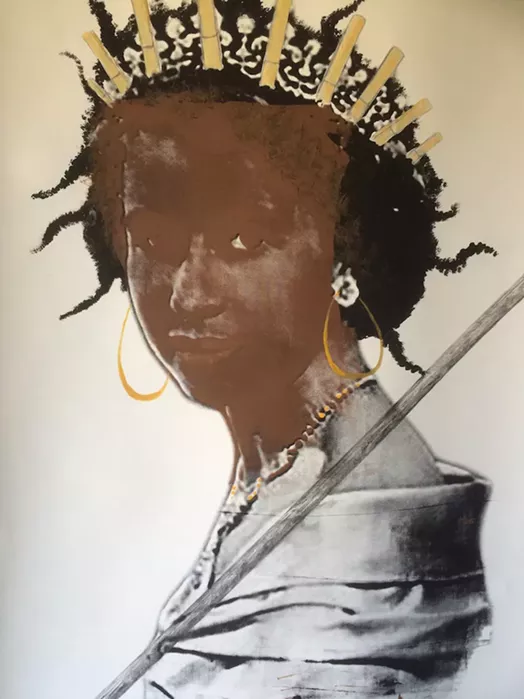 Come out to the opening reception of Austin-based artist Deborah Roberts, for her well-known critical explorations of the female body, identity and blackness. Roberts will challenge you to consider judgments about beauty prompting the demand for re-assessment and the power of self-possession.
Free, 6-8 p.m., Wed, Carver Community Cultural Center, 226 N. Hackberry,
(210) 207- 2719,
contemporaryartmonth.com

Thur 3/3

Willy Wonka and the Chocolate Factory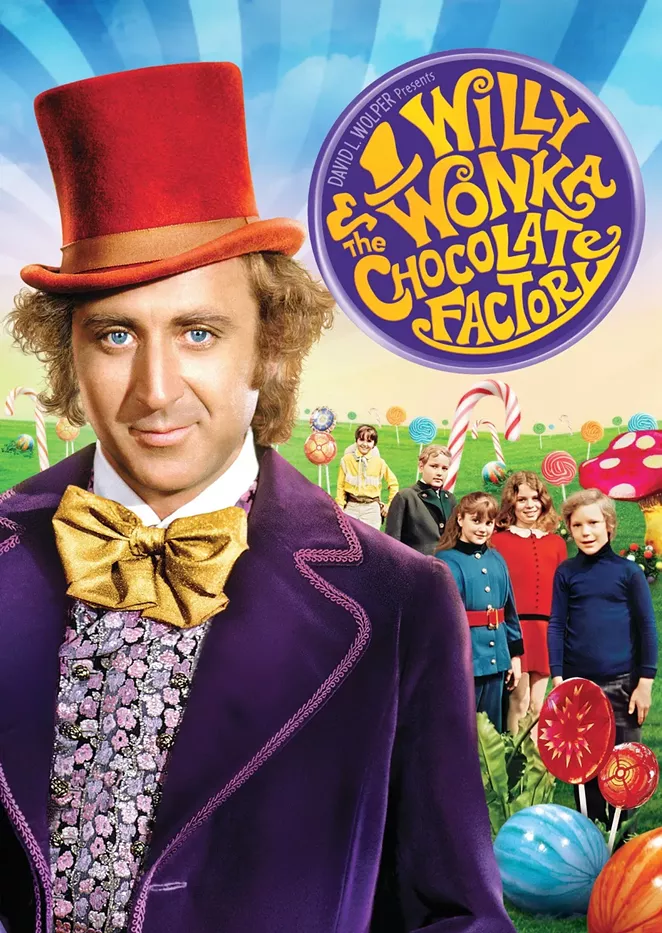 Enjoy the scrumdidilyumptious movie by Mel Stuart that will take you on a journey of pure imagination. Charlie (Peter Ostrum) receives a golden ticket to Willy Wonka's (Gene Wilder) factory leading his sweet tooth for candy into an unforgettable adventure.
Free, 7 p.m., Thu, Santikos Bijou, 4522 Fredericksburg Rd., (210) 734-4552,
santikos.com

Thu 3/3

"Blackout" with Sara Hepola


Sarah Hepola first blacked out from drinking at age 11 and would go on to have more than 200 episodes before getting sober. The acclaimed author (and Texan) shares her story in the best selling memoir, "Blackout: Remembering The Things I Drank to Forget." A book signing will follow the talk.
Free, 7-8:30 p.m., Thu, Laurie Auditorium, 715 Stadium Dr.,
(210) 999-8117
,
facebook.com/events/blackout
<!————EndFragment————>
Fri 3/4

Exhibit title: Plasticity with Artist T. Hopkins


T. Hopkins Looking East, 2016
<!————EndFragment————>
Hello Studio will be hosting T. Hopkins' new body of work entitled, Plasticity exploring the idea of adaptability using unorthodox materials such as plastic bags, depressurized aerosol cans, and other debris to create his unique paintings. Free, 6-9 p.m., Fri, Hello Studio, 1420 S Alamo St. Unit 209,
(210) 291-8640, hellostudiosa.com
Fri 3/4

Latino Americans 500 Years of History screening and discussion


<!———EndFragment———>

Join award-winning documentary director/producer Raymond Telles for a screening of "Peril and Promise," an episode in the landmark PBS documentary series Latino Americans: 500 Years of History. Mr. Telles will be joined by Professor Gerald Poyo and Professor Rita Urquijo-Ruiz. A 6pm reception will be served by The Box Social food truck.
Free, 6:30 p.m., Fri, Guadalupe Cultural Arts Center, 1300 Guadalupe, (210) 351- 7787,
trinity.edu/500years

Sat 3/5

Mercados de O'livia Open-Air Market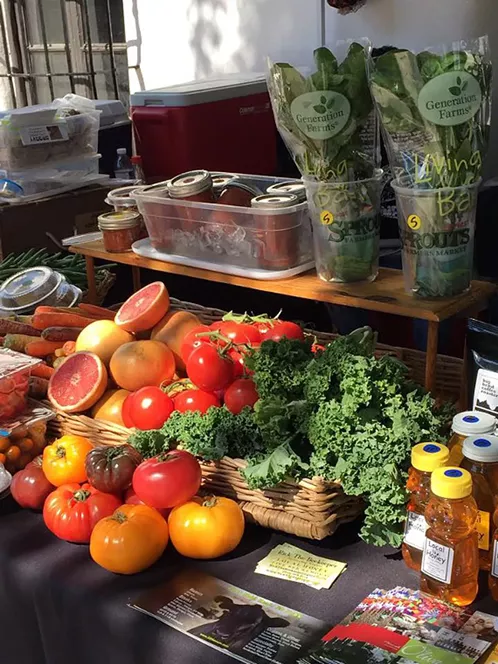 <!———EndFragment———>
Mercados de O'liva is back and excited to announce Lone Star cards are now being accepted to buy fresh, local produce. Chef Chuck Hernandez has created a one-stop shop of healthy living offering fresh, healthy, artisan foods and wares, educational chef demos, and hand-crafted refreshments. Free tours of the Spanish Governor's Palace will also be available. F
ree, 10am-2 p.m., Sat, Spanish Governor's Palace, 105 Spanish Plaza de Armas,
(512) 382- 0357,
facebook.com/MercadoOliva
Sat 3/5

Danville Chadbourne: New Works on Paper and Small Sculptures


<!———EndFragment———>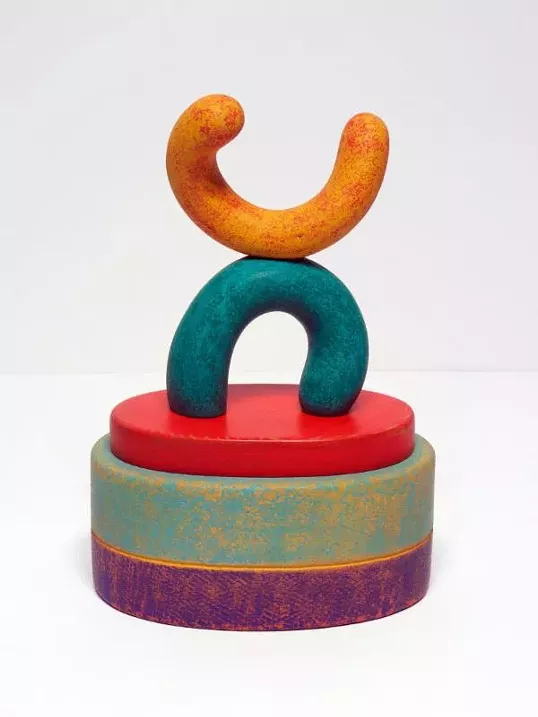 Explore and rediscover elements of past culture and often ritualistic art with Chadburne's sculptural images and monuments.
Free, 6-9pm, Sat, REM Gallery, 219 E. Park Ave., (210) 224- 1227, remgallery.com