Fiesta Flower Show

Mon 4/18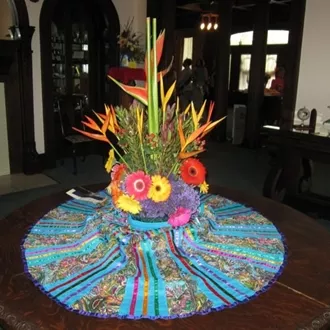 The Woman's Club celebrates their 103rd Official Fiesta Flower Show in the historical Woodward Mansion built in 1904. An array of beautiful floral arrangements and the art of gardening will be on full display. The theme is "Art In Bloom" recognizing the impact flowers can have on our emotions and senses.
Free, 2-4pm, Sat, 1717 San Pedro Ave., 210-732-4811,
fiesta-sa.org

Ford Mariachi Festival



Tue 4/19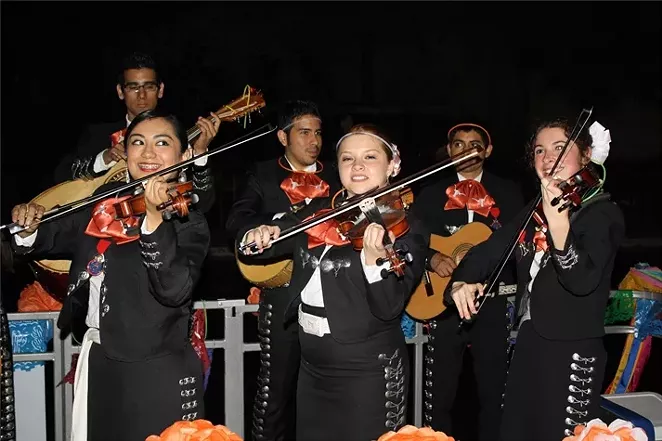 Join the fun with a Mariachi kick-off celebration at 6pm starting at the Rivercenter Lagoon, which will include the legendary talent of Campanas de America, Grammy Award winning Little Joe Hernandez, and 13-year old sensation Isabelle Marie Sanchez. Middle and high school Mariachi students will be performing on floating barges entertaining visitors along the River Walk.
Free, 6pm, Tue, San Antonio Riverwalk, 110 Broadway St.,
(210) 227-4262
,
fiesta-sa.org

Fiesta San Fernando

Wed 4/20

Holy Fiesta! San Fernando Cathedral church will host it's 19th annual Mariachi Mass blessing all Fiesta royalty, commissioners and participants. The mass will be nationally televised from this historic religious landmark
. Free, 12pm, Wed, San Fernando Cathederal, 115 W. Main Plaza, (210) 227-1297
,
fiesta-sa.org

SAC Multicultural Conference

Thu 4/21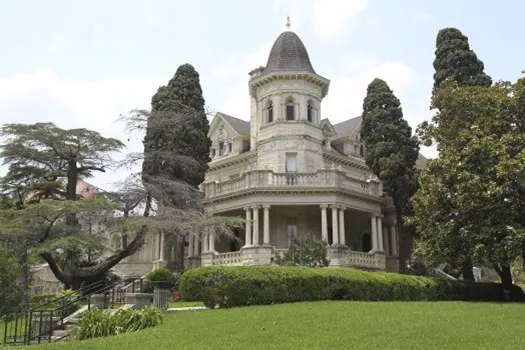 This year's theme is "What Are People For?" bringing together scholars,writers, artists, musicians and professionals highlighting the importance of multicultural issues within education and society. Students and the community are welcome to participate in this cultural and intellectual forum.
Free, 7pm, Thu, 1819 N Main Ave, (210) 486- 0000
,
fiesta-sa.org

NESA Creative Writers Celebrate National Poetry Month
Thu 4/21
In celebration of National Poetry Month NESA creative writers and musicians will be sharing their original writing and music with the community. Swing by and listen to some poetry and music while enjoying a light buffet of sweets available for purchase. Fr
ee, 7pm, Thu, High Wire Arts, 326 W. Josephine, (210) 827- 7681,
npmsa.com
The Warriors

Thu 4/21

Movie buffs are invited to "come out and play" with the 1979 cult classic,
The Warriors.
A turf battle ensues between New York City street gangs that rages from Coney Island to the Bronx. The Warriors are mistakenly accused of killing a gang leader leading to every gang in the city seeking revenge as the Warriors fight their way back to their own home turf.
Free, 7pm, Thu, Santikos Bijou, 4522 Fredericksburg Rd., (210) 734- 4552
,
www.santikos.com


Fiesta World Class Jazz Concert

Fri 4/22


Enjoy the great sounds of national, regional and local jazz artists at this year's 54th Annual Fiesta World Class Jazz Concert. The St. Mary's University will be presenting the finest jazz by some of the top University and Junior College jazz bands along with area jazz groups.
Free, 1pm, Fri, St. Mary's University, One Camino Santa Maria, (210) 436- 3126,
fiesta-sa.org

Johnny Hootrock

Sat 4/23


Come rock out with phenomenal guitar player, Clem Hoot as him and his Texas based psycho garage billy band perform their hot, dirty rock at The Mix.
F
ree, 10pm, Sat, The Mix ,2423 N. St Mary's, (210) 735- 1313,

themix-sa.do210


10th Street River Festival

Sat 4/23


Enjoy Fiesta on the beautiful, historic grounds of VFW Post 76. The 10th Street River Festival will have fun, food, cold drinks and live entertainment for the whole family. Musical groups will cover Tejano, oldies, blues and C&W. Proceeds from the event will help the maintenance of the century-old building renovation projects and veteran programs.
Free, 12pm, Sat, VFW Post 76, 10 10th St., (210) 223- 4581
,
fiesta-sa.org

Festival de Cascarones

Sun 4/24

Crack open a few cascarones at the the Festival de Cascarones celebration! Come out and enjoy an afternoon of food, music, dancing and family-friendly activities at the Texas A&M-San Antonio Main Campus. Headlining the event will be country music legend Tracy Lawrence. Opening will be Sister C, as seen on Fox's The X Factor. Don't forget to R.S.V.P at
festivaldecascarones.com
for a chance to enter the Golden Egg Contest and win prizes.
Free, 1pm, Sun, Texas A&M- San Antonio , One University Way,
facebook.com/events
<!——EndFragment——>
<!——EndFragment——>