We can all agree that summer's great. Long sunny days, endless glasses of sweet tea and time spent with family. It's for sure your kids' favorite time of year, but while the whole no school thing may be a big hit for them, for parents it's a whole different story. If finding a place to entertain your kids for the day sounds something like a relief, we've got a few guilt-free suggestions where your kids can spend the day having fun while you do you.

<!—————StartFragment—————>
Summer Art Studios at the Southwest School of Art
<!—————EndFragment—————>
300 Augusta St.
Dates: June 6–Aug.19<!—————EndFragment—————>
Ages: 5-18
<!—————StartFragment—————>
With over 100 different classes to choose from, the Southwest School of Art's nurturing, creative and fun environment offers daily entertainment for kids ages 5-18. Each class is taught by a real artist and art educators, and extended care is available for parents who work. For the kid who loves art, this camp is better than they could have ever drawn up.


<!—————EndFragment—————>
Summer Camp at the Alamo
300 Alamo Plaza
Dates: July 18– 22, 2016<!—————EndFragment—————>
Ages: 9-13

If your 9-13 year old is into history or particularly interested in wearing those furry Davy Crockett hats, this camp is a great fit. Campers engage in the history of the Texas Revolution in conjunction with the Alamo, participating in historically accurate activities and learning what it's like to live in Texas in the 1830's—though this time around there's air conditioning.




Summer at the Academy
117 East French Place
Dates: June 6-July 29<!—————EndFragment—————>
Ages: 4 and up

More than 400 classes taught by 70 of the top educators in the area are offered for Summer at the Academy. One-of-a-kind classes in things from basketball, to Minecraft to robotics will provide an educational and entertaining experience kids won't soon forget.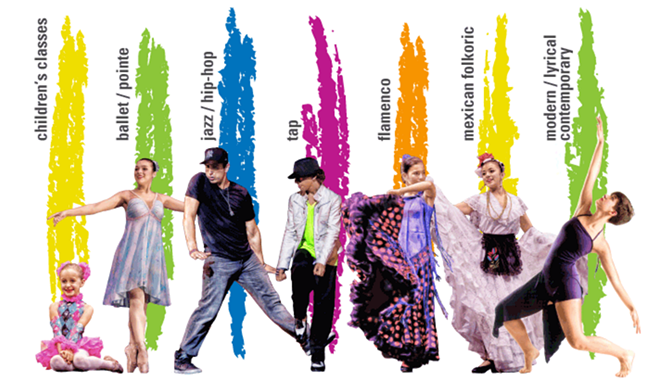 Summer Dance at SADA
15714 Huebner Rd. Bldg 4
Dates: June 20-24, June 27- July 1, July 11-15, July 18-22<!—————EndFragment—————>
Ages: 3-15

<!—————StartFragment—————>
Get your kids moving (and coming home tired) with the San Antonio Dance Academy! Full or half-day classes are offered in anything from classical ballet to hip hop to Mexican folkloric to jazz. Kids are taught by instructors in the top of their genre, and progress is presented by weekly performance showcases where kids get to show off their new skills.
<!—————EndFragment—————>
Charson Writing
5800 Broadway Suite 101
Ages: 4th grade-High School Seniors
For the up-and-coming Hemingway, this camp teaches kids how to be strong writers. Camps teach kids anything from Poetry and Creative Writing to programs centered on Academic Writing elements. It's never too early to learn to be a good writer!


<!—————EndFragment—————>
San Antonio Zoo Summer Camp
3903 N. St Mary's St.
Dates: May 30 – Aug. 19<!—————EndFragment—————>
Ages: Kindergarten- 9th grade
Sure, maybe you've imagined sending your particularly wild kid to the zoo a time or two, but this camp might actually turn out to be exactly what you had in mind. Kids will get to participate in programs that get them up-close and personal with animal encounters and behind the scenes experiences.


<!—————EndFragment—————>
Witte Museum Camp
3801 Broadway St.
Dates: Grades 3-4 June 13-17 and July 11-15; Grades 5-6 June 20-24 and July 18-22; Grades 7-8 June 27 – July 1 and July 25-29<!—————EndFragment—————>
Ages: 3rd grade-8th grade
<!—————StartFragment—————>
San Antonio's Witte Museum's camps put their best foot forward with their new Maya-inspired camp. Campers will have the opportunity to meet and work with Maya archaeologists and engineers to understand one of the Americas' first and finest civilizations.


<!—————EndFragment—————>
DoSeum Summer Camps
2800 Broadway St.
Dates: June 6–Aug. 19<!—————EndFragment—————>
Ages: 4-10

What better place is there to send your kids for a fun, educational time than the DoSeum? At the DoSeum kids learn by doing. So, each of the camps is entirely hands on, with kids exploring STEM concepts, literacy and art through interactive activities and projects.
<!—————EndFragment—————>
The Magik Theatre
420 S. Alamo St. (Downtown Location), 5359 Casa Bella (Magik Performing Arts Center)
Dates: June 6–Aug. 19<!—————EndFragment—————>
Ages: 3 and up

For the future Oscar-winner, the Magick Theatre offers campers a complete theatrical experience. As one of the community's premiere summer theater arts camps, the Magik Theater's age-specific camps teach kids about creativity and the creative process, skills they'll use for the rest of their lives. Action!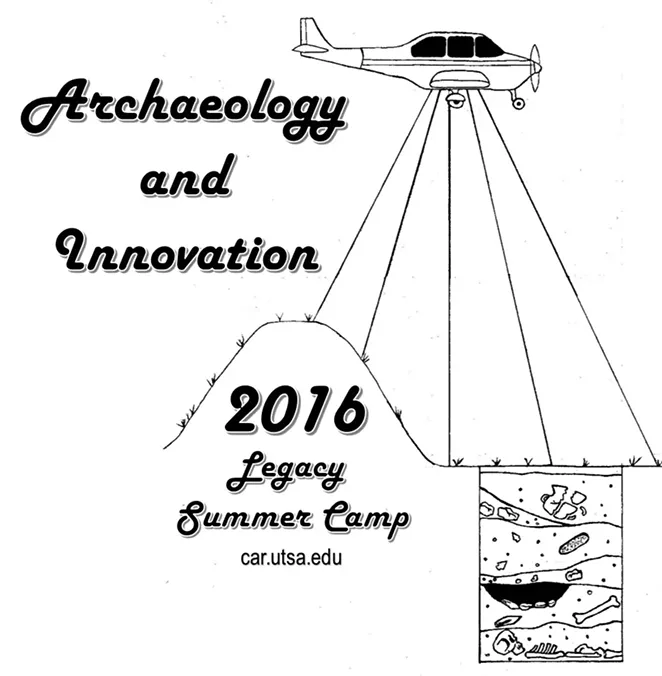 Summer Camps at UTSA
1 UTSA Circle (different for each program)
Ages & Dates Vary per Program

Engage your kid in, well, anything! UTSA Camps offer programs in science, engineering, architecture, sports, music, writing & language and culture for kids, teens and adults as well. Maybe the future basketball player will realize their desire for engineering with a side of orchestral skills to boot.
<!—————EndFragment—————>