Courtesy photos
(From left) Milton from Office Space; Satan from Southpark: Bigger, Longer & Uncut; Happy from Happy Gilmore; and Mohawk from Gremlins 2: The New Batch.
I always sound like a crotchety old man when it comes to Hollywood and the unlimited number of sequels offered up each year to appease moviegoers who would rather shell out their hard-earned cash for something as easily identifiable as a rebooted Marvel flick like Fantastic Four over an original story they've never heard of like The Lobster.

Are film studios seriously running out of ideas? Probably, but it's not the real reason for the ridiculous amount of sequels that hit theaters annually.
Bottomline: Sequels bank. Last year alone, eight of the 10 highest-grossing movies were sequels and pulled in over $9 billion worldwide. Last week, Finding Dory - the sequel to 2003's Finding Nemo - broke the record for an animated film debut in the U.S. with $136.2 million in a single weekend. We might get more crazy stats at the box office this Friday when Independence Day: Resurgence - the long-awaited sequel to the sci-fi action movie from 1996 - invades multiplexes.

Let's not kid ourselves. Sequels are embedded in today's cinematic fabric and there's nothing we can do about it. So, instead of complaining (at least for today), let's play along. Here are 8 movies from the 90s that might be fun if studios produced follow ups 20-plus years later.




Can't Hardly Wait (1998)
Well, of course, the sequel would have to be released in
2018 for the characters' 20-year reunion. Although the final scenes of the
original comedy give us an update on what happens to each of the characters in the future, it
doesn't go into much detail. As sad as it sounds, we're betting Amanda Beckett
(Jennifer Love Hewitt) broke it up with Preston Meyers (Ethan Embry) a year
later after he kept sending her love letters via snail mail. She was probably
like, "No, Preston, I didn't get your letter today. I don't have time to
check my campus mailbox every five minutes. Stop being so needy. And what did I tell you
about that, anyway? It's 1999. Just send me one of those email thingies to my AOL account."


Office Space (1999)
It's probably a good time to check up on on the ex-employees
of Initech to see what they've made of their lives in the last few years. Was
Milton ever arrested for arson? Also, did he ever get his damn stapler back? And
did Michael Bolton ever figure out that all he needed to do to fix the printer
was add more paper?


Face/Off (1997)
With the amazing advances in medicine and technology that
have taken place in the last two decades (doctors are really doing face
transplants now!), who knows what a sequel to this action-packed albeit ridiculous
movie might look like. Nicholas Cage is dead at the end of the film, but to
make a follow-up work we'd probably have to find out he was cryogenically
frozen and then escaped during the thawing process only to wreak havoc on John
Travolta again. A slow-motion shootout scene with Idina Menzel (Travolta knows her as
Adele Dazim)
singing "Let it Go" in the background could be a showstopper.
Happy Gilmore (1996)
I honestly would rather see a Wedding Singer sequel, but
since that comedy was so decade specific, it really wouldn't work the same way
without the 80s references. Instead, with Happy Gilmore 2 you could have Adam
Sandler joining the Senior PGA Tour. Or better yet, have the son of Carl Weathers'
character Chubbs could turn out to be a golfer and come looking for Happy to
teach him the ropes, a la Creed. OK, it's a terrible idea, but is it really more terrible
than the garbage Sandler has given Netflix in the last six months?


Clueless (1995)
It's only a good idea because 2016 Paul Rudd looks exactly
the same as 1995 Paul Rudd, which is really freaky, and a sequel would get right-wing nut job Stacey
Dash off TV for a while.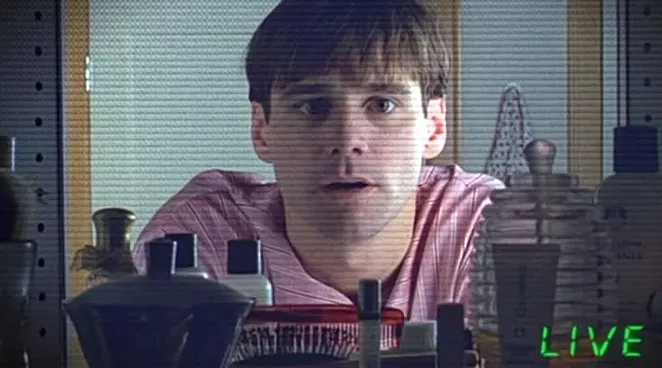 The Truman Show (1998)
With reality TV blowing up in the late 90s around the time
this under-appreciated Jim Carrey gem hit theaters, it might be interesting to
see what Truman Burbank is up to now that he's living in the real world and
surrounded by the 24/7 news cycle. Our guess is that he sold out for millions
and is now starring in his own TruTV reality show with Christof (Ed Harris)
as his nosy neighbor.


South Park: Bigger, Longer & Uncut (1999)
The animated sitcom is still on the air (it
starts its 20th season this fall) and is still as popular as ever
. All creators Trey Parker and Matt Stone would have to do
is write and compose a new story replacing the war against Canada from the
1999 musical with a war against Mexico. Then replace Saddam Hussein with
Antichrist
Donald Trump trying to take over the world and there's no stopping the amount of comedy gold Parker and Stone could mine. Satan could use a new
love interest anyway since Hussein was impaled in the first movie.


Gremlins 2: The New Batch (1990)
It was a disappointing sequel to the original 1984 film, so
producers need to redeem themselves. They also need to finish the trilogy and
do it with practical special effects. We're only interested in a puppet Gizmo,
not a computer-generated one.