Clockwise from top left: Sergio Mata, Justo Cisneros, Angie Riojas, Melinda Laszczynski and Megan Solis
With renovations in the works,
Blue Star Contemporary
won't rejoin First Friday festivities in Southtown until August 4, when it opens shows by Thomas Cummins and Kirsten Reynolds in a satellite space at 112 Blue Star. But thanks to an array of galleries in and around the
Blue Star Arts Complex
, July's First Friday packs a punch with artful investigations into everything from race and class to escapism and analog technology.
Thu 6/30 - Fri 7/1
"Christina Is a Coward"




Associate director of Olmos Park's
Ruiz-Healy Art
, Alana Coates steps in as guest curator of local artist
Megan Solis
' "Christina Is a Coward." Hosted in Hello Studio's newly expanded space, the solo show sees the recent UTSA grad using failed relationships and "superficial high school tropes" as creative points of departure for absurdist collage, assemblage and performance works.
Free, 6-10pm Thu-Fri, Hello Studio, 1420 S. Alamo St., (210) 291-8640, hellostudiosa.com.


Thu 6/30 - Fri 7/1
"Party Tricks"




At the other end of the complex, Houston-based
Melinda Laszczynski
unveils her "Party Tricks" at UTSA's Terminal 136. Employing thick layers of paint, shiny surfaces, wigs, hosiery and inflatables, her mixed-media exhibition aims to be "simultaneously seductive and discomforting."
Free, 6-9pm Thu-Fri, Terminal 136, 136 Blue Star, (210) 458-4352, art.utsa.edu.


Fri 7/1
"Stories Seldom Told: CORP/US"


Across the tracks, the creative youth development program SAY Sí opens the latest chapter of Stories Seldom Told, an exhibition series dedicated to issues the student-artists feel aren't being addressed in their everyday lives. "CORP/US" represents a three-month study of ways "young people are affected by corporate entities."
Free, 6-10pm Fri, SAY Sí, 1518 S. Alamo St., (210) 212-8666, saysi.org.
Fri 7/1
"Terraforms"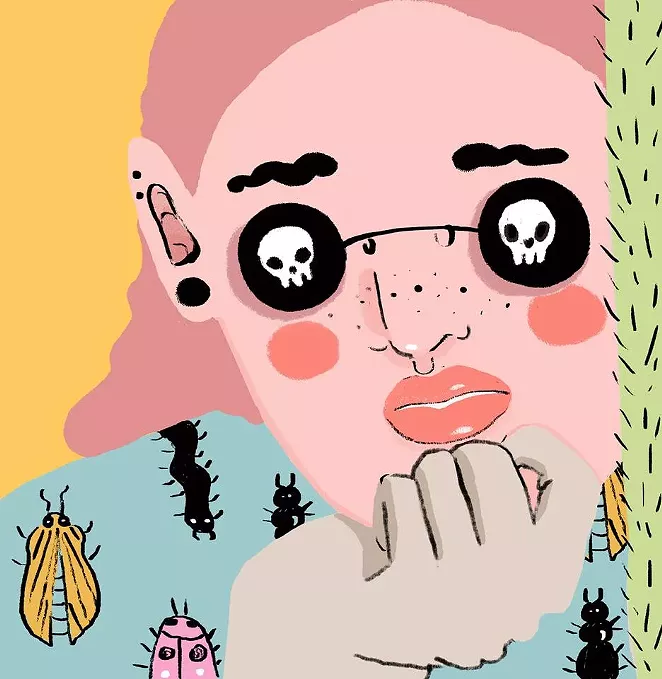 And up the road at R Gallery, multidisciplinary artist
Louie Chavez
reactivates his street-smart art space
Plazmo Contemporary
as a pop-up. Addressing modifications to the atmosphere and surface topography, "Terraforms" unites pop surrealist Sergio Mata, fashion designer Angie Riojas, musician/ video artist Ryan McNight, illustrator Adriana Mendez, graphic artist Justo Cisneros and zinester Blair Wilson.
Free, 6pm-midnight Fri, R Gallery, 725 S. Presa St., (210) 862-8875, facebook.com/rgallerystx.