Tue 7/12
Guided Meditation

Find your zen within at this short discussion about Buddhism and 20-minute guided meditation session facilitated by Diamond Way Buddhist Group of San Antonio.
Free, 7pm Tue, Guerra Branch Library (Conference Room), 7978 W. Millitary Dr., (210) 207- 9070, facebook.com
.
Tue 7/12
Goosebumps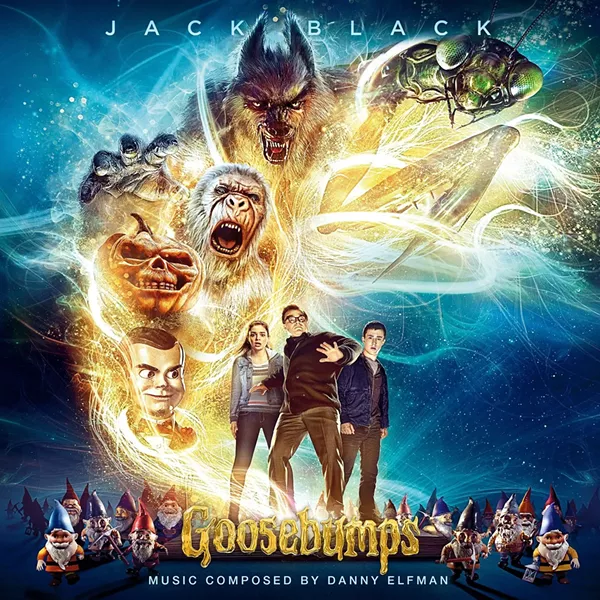 Slab Cinema hosts a free outdoor screening of director Rob Letterman's 2015 adaptation of R.L. Stine's popular children's fantasy/horror book series
Goosebumps
. Set in Madison, Delaware, the film stars Dylan Minnette as Zach Cooper, a new teen in town who teams up with neighbor/love interest Hannah Stine (Odeya Rush) to combat demons inadvertently released from manuscripts penned by her mysterious father (Jack Black portraying R.L. Stine).
Free, 8pm Tue, Travis Park, 301 E. Travis St., (210) 207- 3677,
slabcinema.com
.
Thu 7/14
McNay Second Thursdays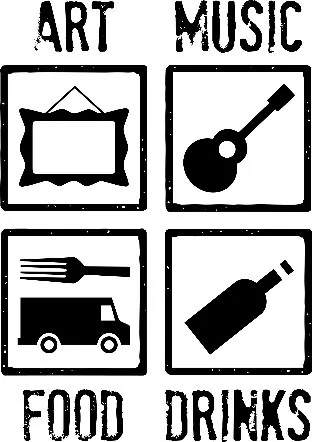 The July edition of the McNay's Second Thursdays series includes free access to the main collection galleries, live music by Ft. Sam Houston's Biohazard Brass Band and a dance-based performance by local artist Raul Gonzalez, plus food truck fare and beer available for purchase.
Free, 6-9pm Thu, McNay Art Museum, 6000 N. New Braunfels Ave., (210) 824-5368, mcnayart.org.
Thu 7/14
Depop Pop-Up

Local vendors using the resale app Depop set up shop at Brick for a community event with handcrafted goods, vintage wares, drinks for purchase, a photo booth and music by Jonathan J Martinez, Topo Chica, Wayne Holtz and Nag Champa.
Free, 5pm-midnight Thu, Brick, 108 Bluestar, (210) 262-8653, facebook.com.
Thu 7/14
Summer 2016 International Artist-in-Residence Opening & Talk


Selected by guest curator Dominic Molon (the Richard Brown Baker Curator of Contemporary Art at the Rhode Island School of Design Museum of Art), artists Andy Coolquitt (Austin), Juan William Chávez (St. Louis) and Rachel Maclean (Glasgow) have been living and working together at Artpace since May 16. On Thursday, the trio unveils site-specific exhibitions created for Artpace's revered International Artist-in-Residence program. The opening reception includes refreshments, an artist talk (7pm) and a musical performance on the rooftop.
Free, 6-9pm Thu, Artpace, 445 N. Main Ave., (210) 212- 4900
,
artpace.org
.
Sat 7/16
"Cute and Rude Art Show"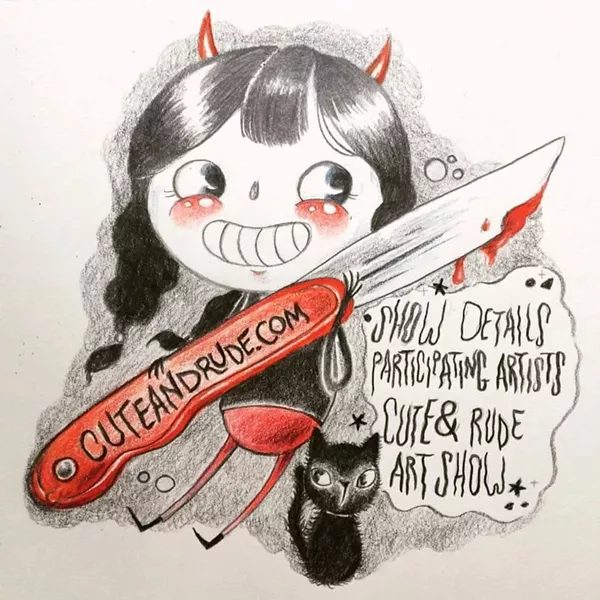 Bringing together more than 30 artists from Texas and beyond (Rigo Ortiz, Regina Morales, Jennifer Lewis and Gretchen Wilson, to name a few), varied vendors and live local music, CSA Galleria's latest promises to be the "cutest and rudest show of the summer."
Free, 7pm-2am Sat, CSA Galleria, 304 Blanco Road, cuteandrude.com.
Sat 7/16
San Antonio Indie Book
Fest
The second annual San Antonio Indie Book Fest unites 40-plus local authors from across the Lone Star State. In addition to readings and signings of books across an array of genres (including sci-fi, romance and YA), the free event includes an activity area where kids can make puppets and bookmarks
. Free, 10am-4pm Sat, SAY Sí, 1518 S. Alamo St., (210) 212-8666, saindiebookfest.wix.com/saibf.
Sat 7/16
#GoodPeopleSA Soul Saturday

GoodPeopleSA, City Councilman Alan E. Warrick II, EastPoint San Antonio and Centro San Antonio team up for a family-friendly block party with food trucks, live music, tastings, face painting, photo booths, a drum class and chalk painting.
Free (RSVP here for access to special freebies), 5-11pm Sat, Hays Street Bridge, 800 N. Cherry St., (210) 454-1636, facebook.com.
Sat 7/16
Volcán


The Mix welcomes South Texas indie Latin ensemble Volcán for a free Saturday night performance. Boasting full brass and rhythm sections, a champion accordionist and a prolific guitarist, the band plays exclusively original tracks and brings enormous bravado to the stage.
Free, 9pm Sat, The Mix, 2423 N.St. Marys, (210) 735-1313, themix-sa.com
.
Sat 7/16
Lone Star Legacy Signing

Fifth-generation Houstonian and full-time writer Melanie Chrimser visits The Twig to sing copies of
Lone Star Legacy: The Texas Rangers Then and Now
. Geared for middle-grade students, the historical book explores the 200-year history of the Texas Rangers as well as diversity among those who assisted the special investigative, crime-prevention and law-enforcement agency.
Free, 11am-1pm Sat, The Twig, 306 Pearl Pkwy., Suite 106,
(210) 826- 6411,
thetwig.com
.