Thu 7/14
International Artist-in-Residence Exhibition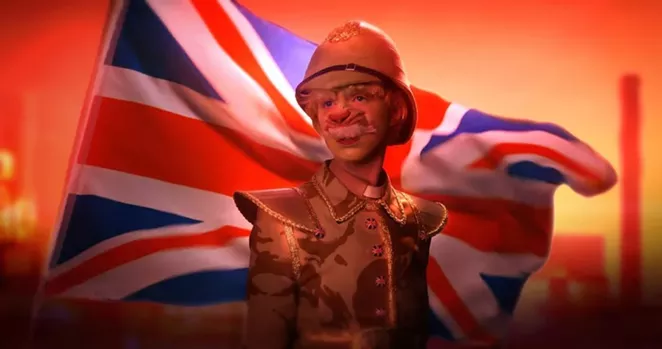 Courtesy of Rachel Maclean
For the summer 2016 installment of its International Artist-in-Residence cycle, Artpace turned curatorial duties over to Dominic Molon, the Richard Brown Baker Curator of Contemporary Art at the Rhode Island School of Design Museum of Art. With a wide-ranging eye that's informed the Museum of Contemporary Art Chicago's "Production Site: The Artist's Studio Inside-Out" (an exhibition addressing the pivotal role of the studio in artists' practice) and the touring "Situation Comedy" (an exploration of humor's increasingly present role in the realm of contemporary art), Molon selected Andy Coolquitt (Austin), Juan William Chávez (St. Louis) and Rachel Maclean (Glasgow), who have been living and working together at Artpace since May 16. A creative scavenger of the highest order, Coolquitt crafts impractical magic from salvage and debris (metal tubing, plastic bottles, straws, you name it) and famously turned an Austin farmhouse into a collaborative compound informed by artists, friends and strangers. Employing drawing, film, photography and architectural interventions, Peruvian-born Chávez is a self-described cultural activist who's arguably best known as the creator of St. Louis'
Pruitt-Igoe Bee Sanctuary
— an urban farm that cultivates community through beekeeping and agriculture on the site of a razed public housing development. As for Maclean, her artistic investigations into identity and politics play out in films, prints and photographs in which she transforms herself into peculiar characters superimposed onto digitized backgrounds.
Free, 6-9pm (artists' dialogue at 7pm) Thu, Artpace, 445 N. Main Ave., (210) 212-4900, artpace.org.
— Bryan Rindfuss
Courtesy of Andy Coolquitt
Courtesy of Juan William Chávez
Thu 7/14
The Queer Queens of Qomedy


There have been many pretenders to the "Qomedy" throne over the years, but even if Poppy Champlin, Mimi Gonzalez and Sandra Valls haven't ever been been crowned "Queen" in any official ceremony, they all boast majestic resumes. Champlin opened for angry clown prince Bill Hicks and was named "America's Funniest Real Woman" by none other than the acid-tongued goddess Joan Rivers. In her two decades of stand-up, Gonzalez has entertained troops in Iraq, Afghanistan, Bosnia, et al, and appeared on Logo TV,
Ellen
and the
Today Show
. And Laredo native Valls, in addition to appearing on two Showtime specials and the comics-to-watch lists compiled by
Curve
and
Diva
magazines, received a Certificate of Recognition from the California Senate for promoting recovery in the LGBT community. Hail to the queens, baby.
$22.50-$32.50, 8pm Thu, Laugh Out Loud Comedy Club, 618 NW Loop 410, (210) 541-8805, lolsanantonio.com.
— Jeremy Martin
Thu 7/14
Belanova


Poppy, nostalgic and refreshingly optimistic, the Mexican synth-pop trio Belanova emerged as radio and MTV mainstays of the mid-2000s via romantically inclined dance hits ("Por Ti," "Tus Ojos" and "Baila Mi Corazón," to name a few) released on the Universal subsidiary Virus Records. Formed in Guadalajara by vocalist/songwriter Denisse Guerrero, programmer/keyboardist Edgar Huerta and bassist/guitarist Ricardo Arreola, the band came into its own via the 2005 LP
Dulce Beat
(produced by Julieta Venegas collaborator Cachorro López) and got catapulted into the mainstream thanks to a Mitsubishi commercial endorsement, a track created for the Spanish-language version of
High School Musical
("Eres Tú") and a Mark Ronson-produced single for Coca-Cola's 2012 Summer Olympics ad campaign ("Únete al Movimiento"). After a hiatus of nearly four years, Belanova is back on the scene with "Cásate Conmigo," the lead single for their forthcoming sixth studio album.
$25-$45, 9pm Thu, Aztec Theatre, 104 N. St. Mary's St., (210) 812-4355, theaztectheatre.com.
— BR
Fri 7/15
Unknown Hinson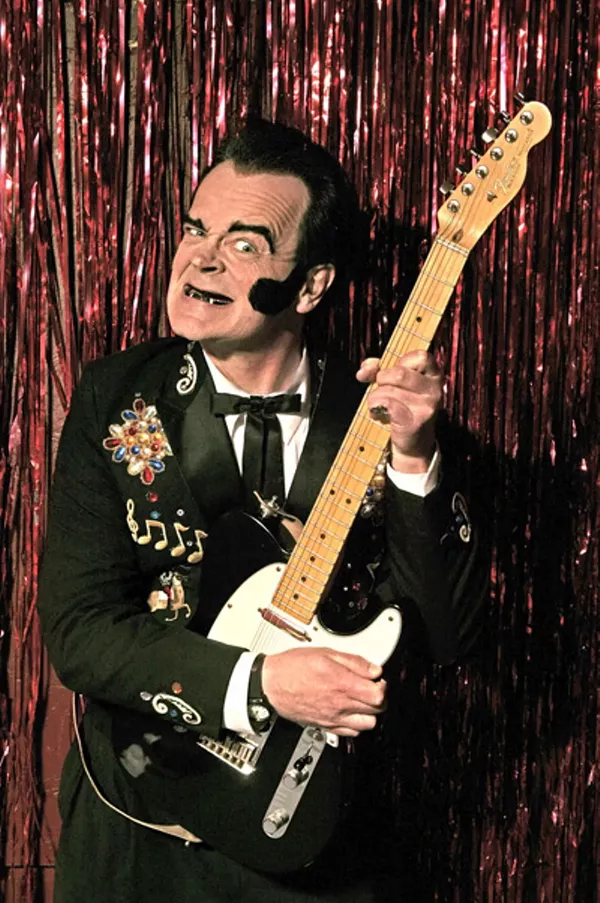 Sure, 99-cent-store five-and-dimer Unknown Hinson is probably best known as the voice of Early Cuyler on Adult Swim's
Squidbillies
, but as a country-western singer Unknown (who claims to be named after his father) is far more than Early with fewer legs. It's impossible to imagine, for example, the
Squidbillies
patriarch belting out songs with titles like "Stalkin' the Wild She Beast," "Alkyhol Withdrawal" and "Satan in a Thong." Actually scratch that: If you've seen
Squidbillies
, it's probably impossible to listen to Hinson's albums and imagine anything but a cephalopod in a trucker cap who's surprisingly good at guitar. Live, of course, Hinson is an actual human being which is even crazier, somehow.
$20, 8pm, Paper Tiger, 2410 N. St. Mary's St., papertigersa.com.
— JM
Fri 7/15
Best of the Fest Kid Flix Mix & VIVA NYICFF


A still from Dmitriy Vysotskiy's short film Pik Pik Pik
SAMA and Slab Cinema's kid-centric Family Flicks series continues with a double feature pairing award-winning short films hand-picked from the New York International Children's Film Festival with a diverse selection of shorts from Spain and Latin America.
Free, 8:30pm Fri, San Antonio Museum of Art, 200 W. Jones Ave., (210) 978-8100, samuseum.org.
Fri 7/15
St. Sucia Issue VII Release


To celebrate the release of its seventh issue (the BODY issue),
St. Sucia
, a rad local zine dedicated to
mujer
-centric literary, academic, and journalistic work, is once again throwing a party. Even as
St. Sucia
seeks to elucidate the experience of women (particularly women of color) in contemporary society, the zine's issue release soirees are celebrations of San Anto culture and female identity. This time around, they've recruited musical guests Los De Esta Noche (cumbia punk), Mamis (surf punk), and El Tallercito Son (traditional Son Jarocho musical workshop). Meanwhile, DJ Heavyflow will be reppin' Chulita Vinyl Club on the turntables and there will be various local vendors peddling handcrafted wares.
$3, 9pm Fri, The Bang Bang Bar, 119 El Mio Drive, (210) 320-1187, facebook.com/stsucia.
— James Courtney
Fri 7/15
Loretta Lynn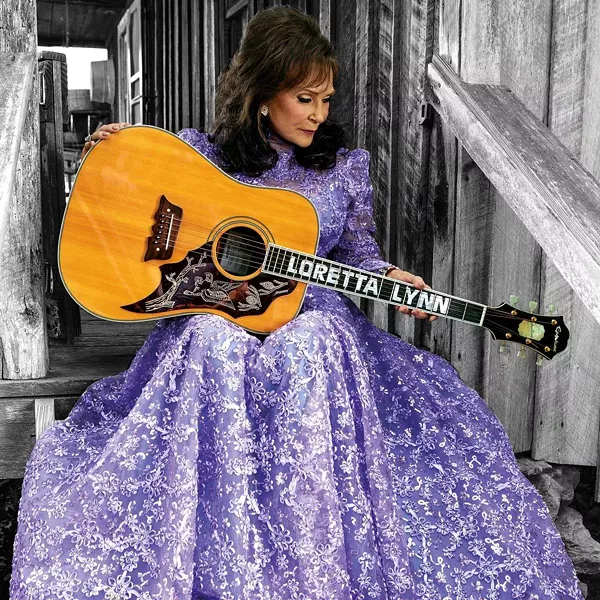 Words seem to mean less and less this millennium, but Loretta Lynn, who turned 84 this year, is a legend from the Time Before. "Legend" as in "best friends with Patsy Cline and Tammy Wynette, 50-plus studio albums, pissed off country fans for singing the praises of 'The Pill' and decrying double standards ('Rated 'X'') and the thankless toils of motherhood ('One's on the Way'), sang about being a 'Coal Miner's Daughter' because she was an actual effing coal miner's daughter," kind of legend. His brief stint as her guitarist in 2004 will forever be Jack White's biggest credit.
$40-$70, 8pm, The Majestic Theatre, 224 E. Houston St., (210) 226-3333, majesticempire.com.
— JM
Sat 7/16
"The Jesus Art Show"


Robert Tatum of Choice Goods Gallery curates Jesus-themed works by more than 70 artists. At the reception: music by DJ Plata and Austin-based "dystopic blues" quintet Chuchwood.
Free, 7pm-1am Sat, Choice Goods Gallery, 108 Blue Star (entrance in alley behind Brick), (210) 858-2361, facebook.com/tatumoriginalschoicegoods.
Sat 7/16
"Cute & Rude Show"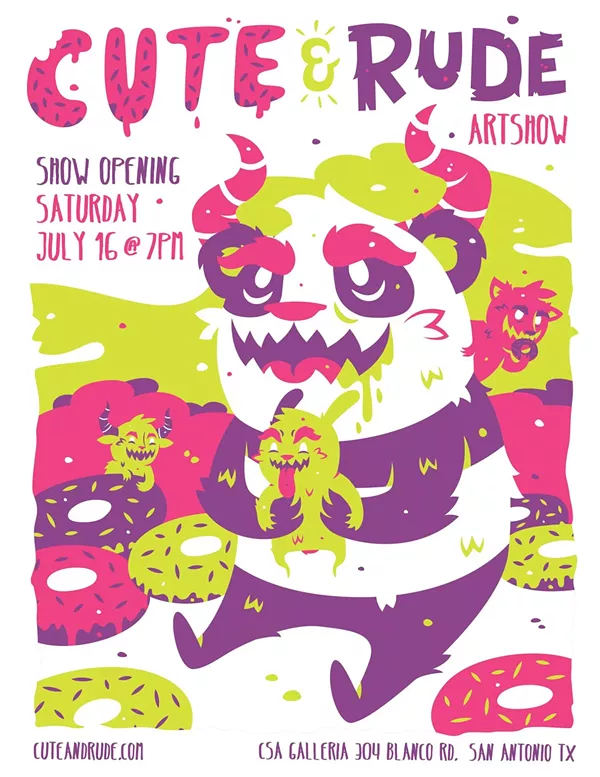 In addition to silkscreening T-shirts, painting murals and designing flyers, local outfit Custom San Antonio showcases artwork by local creatives in its onsite CSA Galleria. Billed as the "cutest and rudest show of the summer" and organized by Hansel Moreno, Christa Dippel, Tommy Munster and Amanda Russell, the DIY gallery's latest brings together more than 50 like-minded artists from Texas and beyond. As suggested by the participants' monikers — CorpseTits, Defective Pudding, Kittens of Industry, Ghosthause and YetiParade among them — the "Cute & Rude" aesthetic encompasses everything from irreverent animals and big-eyed beauties to gothic oddities and anime-inspired remixes of pop culture icons. To sweeten the deal, the free event includes live music by the likes of Orsinger (9pm), What? The City Bears (10pm) and Akasha Glow (11pm).
Free, 7pm-2am Sat, CSA Galleria, 304 Blanco Road, cuteandrude.com.
— BR

Sat 7/15 - Sun 7/16
Float Fest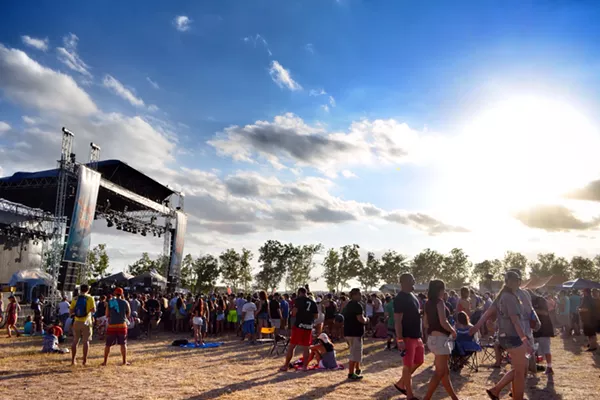 In an effort toward transparency, Float Fest should stylize its concert as "Float/Fest," for the concert and tubing portions are separated like oil and water. Or liquor and river water, for a more suitable metaphor for the occasion. Unfortunately, you cannot float down the San Marcos and flex to Rick Ross doing "Ima Boss" — unless you do so blasting the Teflon Don from cooler-speakers. Instead, Float Fest offers free shuttles for a tubing trip, ferrying ticketholders to and from the concert grounds at the Cool River Ranch. Now in its third year, the two-day riverside bash boasts a lineup featuring Slim Thug, Bone Thugs-N-Harmony, Future Islands, Santigold, Wild Moccasins, Rooney and Chromeo, among others.
$60-$299, 10am-midnight Sat, 10am-11pm Sun, Cool River Ranch, 601 Dupuy Ranch Road, Martindale, floatfest.net.
— Matt Stieb


Click here for our full preview of Float Fest.