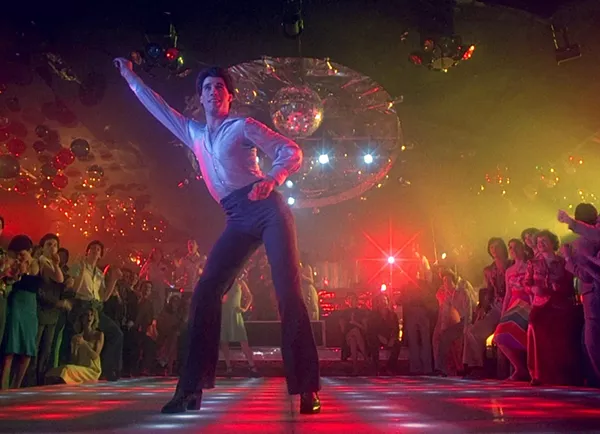 Endless parodies, overplay of the ridiculously awesome but also kind of ridiculous Bee Gees songs, and John Travolta's subsequent sporadically embarrassing John Travolta-ness notwithstanding, 1977's Saturday Night Fever is definitive filmed proof that disco did not in fact suck.
But if you go seeking ironic laughs be warned: Fever's also a fairly heavy example of gritty 1970s cinema, full of moody method acting and still-shocking antiheroics. Travolta's Tony Manero does more brooding than boogalooing. He's attempting to exorcise some serious demons with all that stylized gesticulating, and to him the connection between the bell-bottomed bump and grind and "Stayin' Alive" is anything but a joke.
See the movie Tuesday 7/26, $15, 7:30pm, Santikos Bijou, 4522 Fredericksburg Road, (210) 614-8977, tpr.org.