Wed 7/27
Drone Demonstration

It's a bird ... It's a plane ... It's a drone! Attendees of all ages can learn the ins and outs of flying drones at this live demonstration faciliated by Mission Library.
Free, 5pm Wed, Mission Library, 3134 Roosevelt Ave., (210) 207- 2704,
mysapl.org
.
Wed 7/27
Miss Representation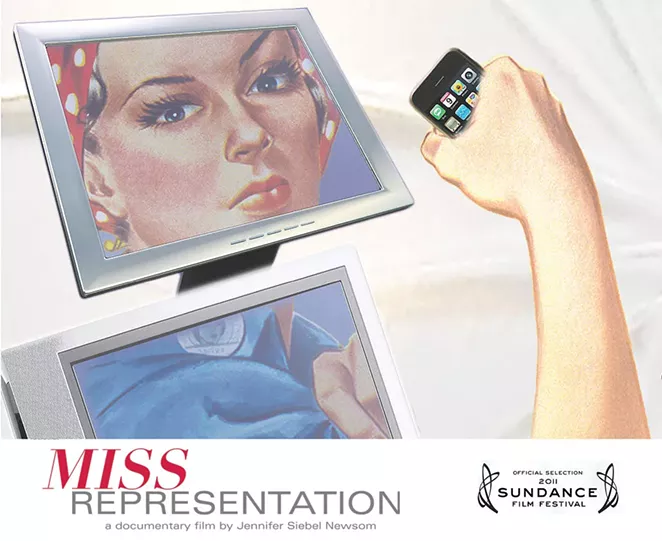 Through stories from teenage girls and interviews with Gloria Steinem, Margaret Cho, Condoleezza Rice, Rachel Maddow and others, writer/director Jennifer Siebel Newsom's 2011 film
Miss Representation
explores the under-representation of women in positions of power and influence in America and challenges the media's limited portrayal of what it means to be a powerful woman.
Free, 6-8pm Wed, Movement Gallery, 1412 E. Commerce St., (210) 299-2666, facebook.com.
Wed 7/27
McNay InstaMeet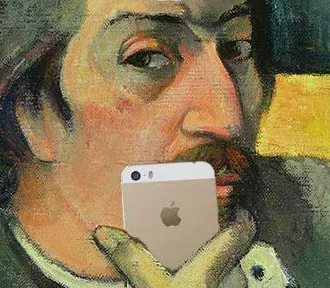 Calling all Instagrammers! The McNay, IG Austin and IG South Texas invite avid Instagrammers for a two-hour session on the museum grounds. Participants using the hashtag #McNayMeet will be entered in an InstaMeet contest to win packages of museum tickets.
Free, 5-7pm Wed, McNay Art Musuem, 6000 N. New Braunfels Ave., (210) 824- 5368, mcnayart.org
.
Thu 7/28
Folk Family Revival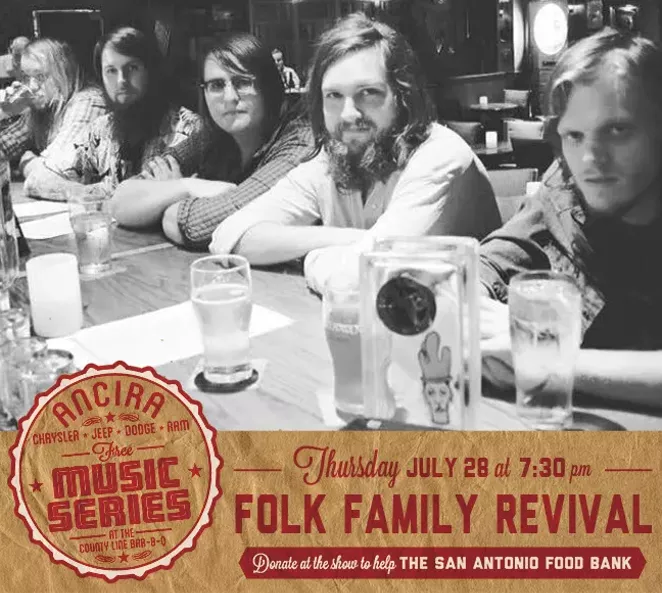 Mason Lankford and the rest of the Folk Family Revival gang take the County Line stage in support of
Water Walker
, an LP that sees the "pre-apocalyptic blues-Americana band of brothers" exploring religious and social themes. Donations will be accepted on behalf of the San Antonio Food Bank.
Free, 7:30pm Thu, County Line, 101010 I-10 W., (210) 641- 1998,
countyline.com
.
Fri 7/29
Restaurant Readiness: What You Need to Know
Designed with hopeful restaurateurs in mind, this informational session touches on start-up forms, locations, restaurant concepts, licenses, permits, equipment and menu pricing.
Free, 11:30am-1pm Fri, UTSA Downtown Campus, Small Business Development Center, 501 W. César E. Chávez Blvd., RSVP requested at (210) 458-2460, utsa.ecenterdirect.com.
Fri 7/29
Sete Star Sept




The Mix welcomes Japanese grind/noise duo Sete Star Sept for a performance likely to involve intense wailing and writhing around on the floor. Comprised of vocalist/bassist Kae Takahashi and deconstructionist drummer Ryosuke Kiyasu, the band delivers a live show the
Taipei Times
dubbed "violence in action." (Bring earplugs.)
Free, 9pm Fri, The Mix, 2423 N. St. Marys, (210) 735- 1313, themix-sa.com
.
Sat 7/30
Book Signing with Donna Birdwell

Former journalist and anthropologist Donna Birdwell visits The Twig in support of
Shadow of the Hare
, the second volume in her sci-fi series
Recall Chronicles
. Set in a 22nd-century world in which "no one ages and personal memories are under corporate management," the book follows Malia Poole, a "stubbornly dissident author and bibliophile" who sets out on a quest for truth after years of self-imposed exile in West Texas.
Free, 11am Sat, The Twig, 306 Pearl Pkwy., (210) 824-2611, thetwig.com
.
Sat 7/30
Thrash Bash Skate Video Night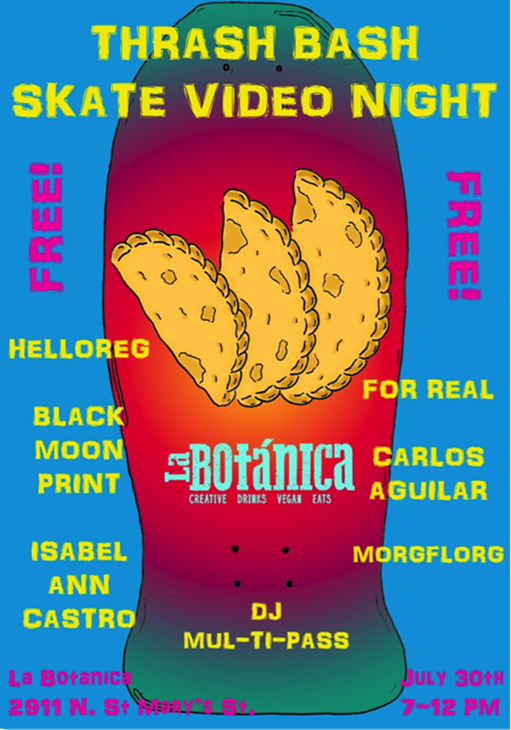 <!——StartFragment——>Thrash Bash Skate Video Night takes over La Botánica's patio for an evening of wallet-friendly drinks and vegan eats, plus art vendors, DJ beats and an array of punk-rock and skate videos on view.
Free, 7pm Sat, La Botánica, 2911 N. St. Mary's St., vivalabotanica.com.

Sat 7/30
Blackout the Sun


The beach goth aesthetic answers an important question in this brave new world of climate change: how does one wear more clothes at the beach, without looking like a Dad from an L.L. Bean catalogue? The answer is beach goth, the aesthetic step-child of Siouxsie Sioux and David Hasselhoff. Paper Tiger invites its partiers to wear their beachiest, gothiest attire; best-dressed will win two tickets to the inaugural Sound on Sound Fest outside of Austin. For the soundtrack, there's a little King Pelican for the surf-rock crowd, a little Street Sects for the punks and a little Xander Harris to cast a moody fog over the whole shindig.
Free, 9pm Sat, Paper Tiger, 2410 N. St. Mary's St., papertigersa.com.
Sat 7/30 - Sun 7/31
Caliente Summer Fest


<!——StartFragment——>Caliente Harley-Davidson celebrates summer with a free festival featuring live music, food, kid-friendly games and and a variety of contests (including a Burnout Contest and a Wiener Bite Contest). The musical lineup includes Peacemaker and Baadnews Band (pictured) on Saturday and River City Kings on Sunday. Local bike builder Colt Wrangler will be onsite both days.
Free, 10am-5pm Sat-Sun, Caliente Harley Davidson, 7230 NW Loop 410, (210) 681- 2254
,
calienteharley.com
.