Thu 8/4
Culture Club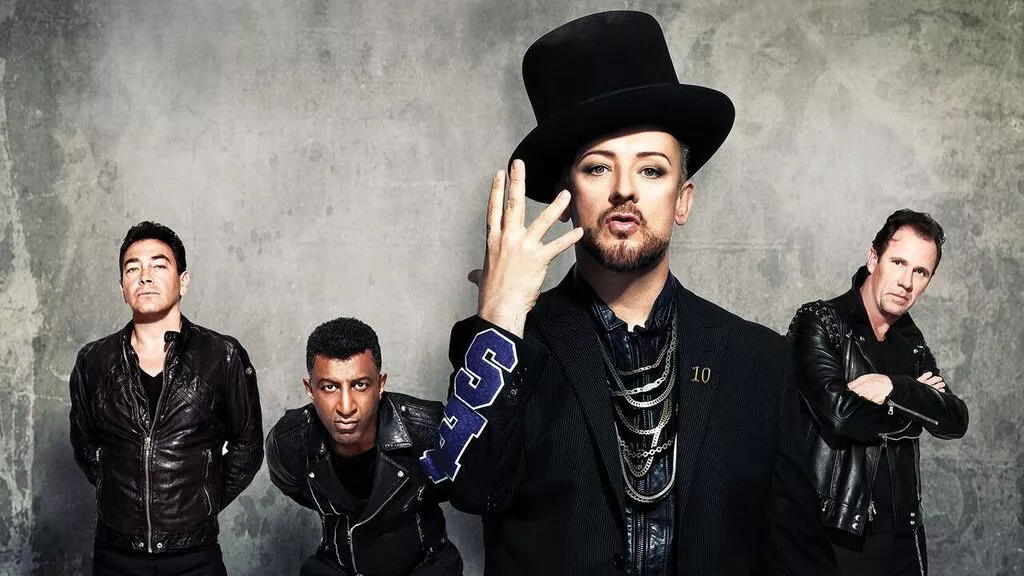 "It's a Miracle" that a band calling themselves Culture Club and meaning it — a band fronted by Boy George and featuring a lineup that looks almost as diverse as a genre gumbo like "Karma Chameleon" sounds — even made it to American airwaves in the uptight '80s (hell, it'd be a miracle in 2016), and forget about releasing three consecutive platinum albums in as many years, including '83's
Colour by Numbers
which went platinum four times by itself. And it's a miracle that 30 some odd years later, after all the public and personal setbacks, accusations, rumors, threatened lineup changes, delayed albums and medical scares, we can still join the Club (the whole Club, with no holograms or 25-year-old stand-ins) for a live two-night dance party. It's a miracle, it's a miracle, it's a miracle.
$46.50-$175, 7:30pm Thu, Tobin Center for the Performing Arts, 100 Auditorium Circle, (210) 223-8624, tobincenter.org.
– Jeremy Martin
Thu 8/4 - Fri 8/5
"Broken Lens" & "Splitsplice"


Thomas Cummins, Detail of Berlin-Gesundbrunnen & Volkspark Humboldthain
Despite a temporary closure for a facelift that entails a new front staircase, large glass doors and an extended awning, this is turning out to be a big summer for Blue Star Contemporary, which recently received a $100,000 grant from The Andy Warhol Foundation for the Visual Arts to support exhibitions over the next two years. Operating out of a satellite space formerly occupied by Joan Grona Gallery, BSC welcomes August with a pair of shows conceptually grounded in architecture. The culmination of Thomas Cummins' experience as a Blue Star Contemporary Berlin Resident at Künstlerhaus Bethanien, "Broken Lens" sees the local artist exploring "how individuals begin to define themselves throughout surrounding social structures" via photographs created through a broken camera lens. Marking New Hampshire-based sculptor and printmaker Kirsten Reynolds' first solo show in Texas, "Splitsplice" throws an odd wrench in the works through a site-specific installation of "remnants from architectural structures of unknown origin."
Free, 6-9pm Thu-Fri, 112 Blue Star, (210) 227-6960, bluestarart.org.
— Bryan Rindfuss




Kirsten Reynolds, Detail of Splitsplice
Thu 8/4 - Fri 8/5
Disappointments are Revealed at Samantha and Rebecca's
Slumber Party


San Antonio artist Megan Solis, who just graduated in May with a Bachelor's of Fine Arts from the University of Texas at San Antonio, is the present resident at Hello Studio in the Blue Star Arts Complex. Her current exhibition — which continues in the vein of her recent sugary/grotesque, highly-personal inquiries into the manifold nature of dissatisfaction, fear, and anxiety — is entitled "Christina Is a Coward." Through a blend of performance, collage and assemblage of objects, Solis explores social anxiety, the transformative possibilities of failed relationships, and the hollow, performative nature of happiness and the pursuit of happiness. To augment the experience of the physical exhibition (curated by Alana Coates), Solis planned an accompanying trio of in-gallery performances, the last of which you can still catch. Solis told the
Current
that this last performance (titled
Disappointments are Revealed at Samantha and Rebecca's Slumber Party
) will "finalize the failure and disconnection of romantic relationships by creating a ritual of them." If you didn't catch the first performances, no need to fret. Solis explained that the pieces are only loosely linked and that the sense of "confusion and even revulsion to the performances" is as welcome as empathy for the characters therein. If this all sounds new, but totally badass to you, plan to attend a closing reception/viewing for the show on Thursday and the final performance on Friday night. Following the receptions, the exhibition remains on view by appointment through August 15.
Free, 6-9pm Thu-Fri (performance at 8:30pm Fri), Hello Studio, 1420 S Alamo St, (210) 291-8640, hellostudiosa.com.
— James Courtney


Thu 8/4 - Sun 8/6
San La Muerte Fest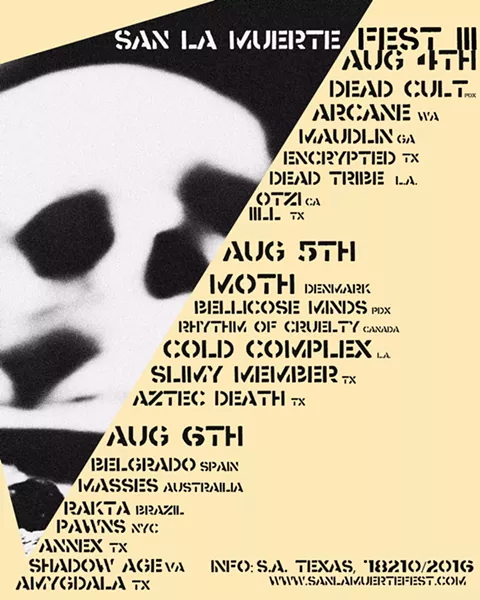 This all-ages fest is about as dark and heavy as they come, representing goth and punk outfits from Australia, Brazil, Denmark and Spain with an impressive undercard of Texas and U.S. bands. En masse, the aesthetic is brooding and black — as the title suggests, these are bands that worship or fetishize death and afterlife. Highlights include Masses, a bewitching post-punk combo from Melbourne with enough book smarts to make nods to Yeats. Gothic synth-punks Moth split the difference between the rigid motorik of Kraftwerk and the despondent tone of Joy Division. A pro tip from their event page reads: "Don't wear sandals," which is a solid piece of fashion advice any weekend. But with three days of inevitable moshing, Docs are always the best punk bet.
$15-$38, 9pm-2am Thu, 7pm-12:40am Fri, 6:30-1am Sat, Paper Tiger, 2410 N. St. Mary's St., papertigersa.com.
— Matt Stieb
Fri 8/5
Cro-Mags


Theseus' parodox: So this
Mythological king
teenage gutter-punk Theseus has a legendary
ship
guitar, one that music plays some insanely bitchin' heavy-metal and hardcore riffs — seminal stuff people make careers of copying. The only problem is that by now this guitar is like 30-something years old, and year by year, the strings and tuning pegs wear out or malfunction or whatever and even the neck and the body are replaced. After a while, some of the older parts are even put back on. Then, for argument's sake, let's say one of the replaced parts allegedly slashes two of the current parts with a hunting knife backstage before a show and then ... what were we talking about again? Point is, the Cro-Mags — currently touring to celebrate the 30th anniversary of their vicious hardcore classic
The Age of Quarrel
— have gone through enough lineup changes in the past three decades to merit the inclusion of a band-member timeline on their Wikipedia page that looks like it's trying to explain the plot of the movie Primer, and there's some, um, spirited debate about which is the best version. One thing is for certain: that guitar, replacement parts and all, can still make a hell of a lot of racket.
$12-$15, 7pm Fri, The Korova, 107 E. Martin St., (210) 226-5070, thekorva.com.
— JM

Sat 8/6
Mass Meditation for Peace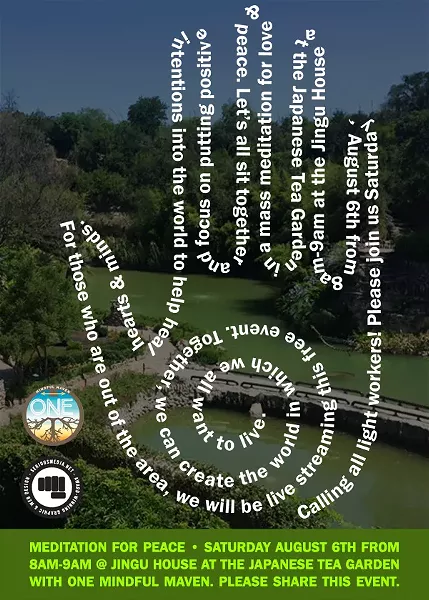 Created by school counselor and a mindfulness instructor Carrie Edmond as a means to expand her network of educators, students and families, the local organization ONE Mindful Maven champions the benefits of mindfulness through coaching, workshops and retreats. Organized in an effort to "offset the excessive negativity and suffering currently being seen and experienced in the media, the U.S., and the world," the group's Mass Meditation for Peace is set to bring together light and energy workers, shamans, healers and peace-lovers for an hour of unified silence in the serene setting of the Jingu House at the Japanese Tea Garden. Led by local artist and graphic designer Danielle Cunningham, the free morning of positive energy and stress relief invites like-minded community members to "be the change you wish to see in the world." Those unable to attend are encouraged to join the livestream via the
Facebook event page
.
Free, 8-9am Sat, Japanese Tea Garden, Jingu House, 3853 N. St. Mary's St., (210) 735-4648, onemindfulmaven.com.
— BR

Sat 8/6
Lighten Up: A Celebration of Conscious Art and Community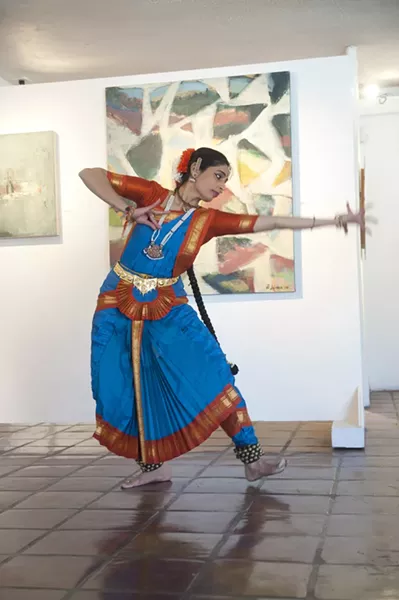 Courtesy of Namaste Dance
It seems like a new festival pops up in this town every other day. But, who could hate on that if all festivals where as rad and consciousness expanding as the first annual Lighten Up: A Celebration of Conscious Art and Community? This unique one-day festival will provide contemplative opportunities out the wazoo — we're talking yoga and meditation workshops, healing group meditative experiences, and that type of goodness — but we're just as excited about the stellar musical line-up, which features local heavies Dance Like Robots, Verisimilitude, Aliens WITH Halos, and Krishna Monks, along with a mind-expanding performance from the American Indians in Texas drum group. In addition to the peace vibes, the great location (seriously, have you checked out how the Woodlawn Lake area is looking these days?), and the stellar music, this family-friendly event will also feature various holistic vendors, healthy food and live art.
Free, 4-11pm Sat, Woodlawn Casting Pond and Park, 138 S Josephine Tobin Drive, facebook.com.
— JC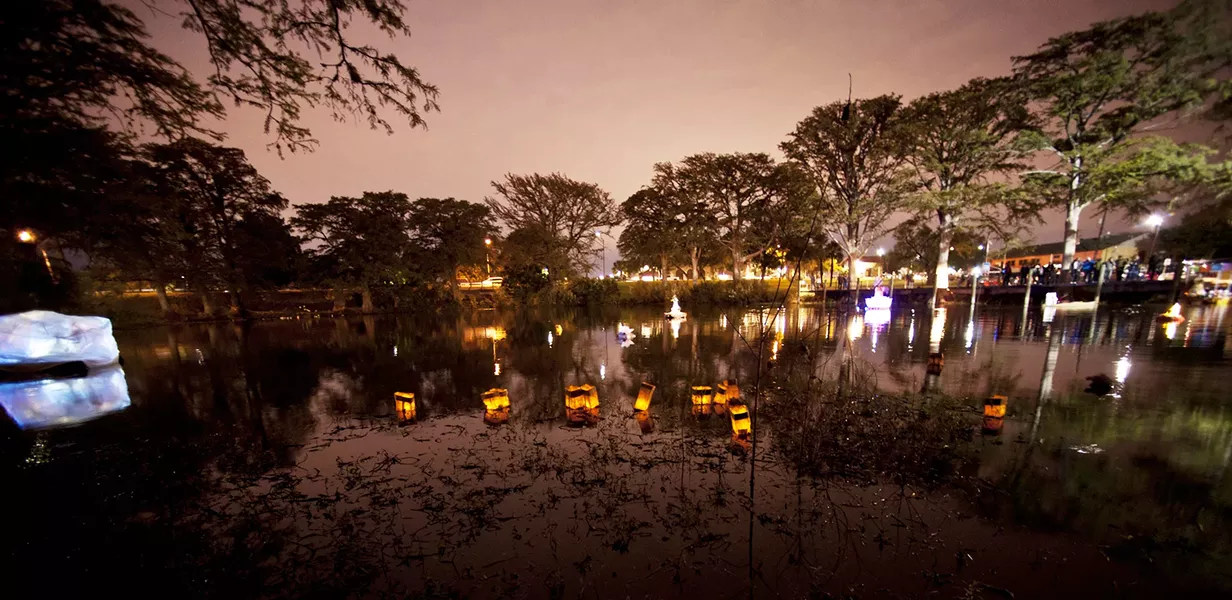 Sat 8/6
Curanderiando: Tales of Healing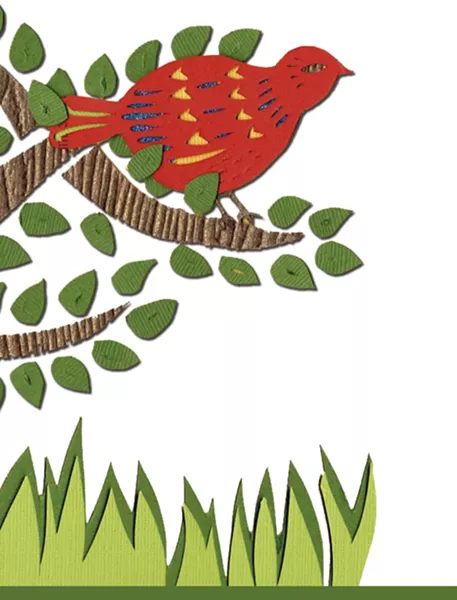 In beautiful and unique pairings of English with Spanish, mysticism with wisdom, and indigenous storytelling with dance, Curanderiando: Tales of Healing, is bound to make for a magical evening. The night will begin with traditional stories of Native American healers (
curander@s
), told by Carolina Quiroga-Stultz, a renowned Colombian Social Communicator who graduated in 2013 with a masters in storytelling from East Tennessee State University. Blended ingeniously with dance, these stories are adapted from across the pre-Columbian landscape, from the Maya (Guatemala), the Sapalla (Bolivia), and the Mapuches (Argentina). Following the storytelling, there will be an exciting presentation on
curanderismo
(traditional healing arts) by local anthropologist Elizabeth De La Portilla and
yerbero
(herbalist) Jacinto Madrigal. Taken as a whole, the evening presents an important chance to celebrate and learn from ancient wisdom by considering it froms multiple angles: the mythical and the anthropological.
Free, 7pm Sat, Esperanza Peace and Justice Center, 922 San Pedro Ave., (210) 228-0201, esperanzacenter.org.
— JC

Sat 8/6
K. Michelle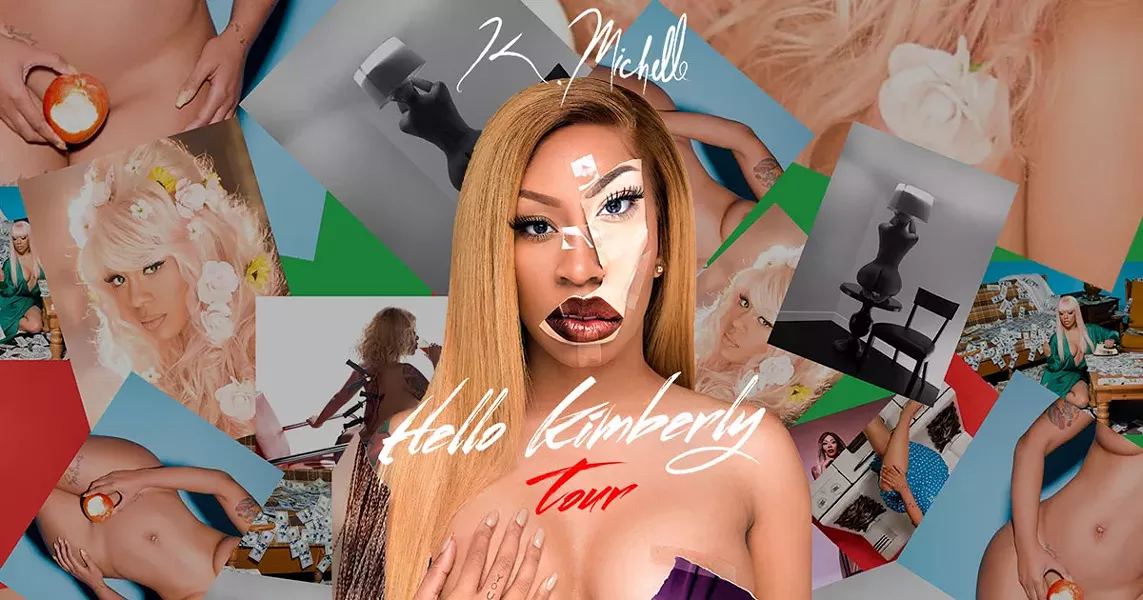 In a post-Kardashian world, choosing to star on reality TV is still a risky investment — you either rise to pop culture prominence or crash back to the plebeian Earth in a pool of tears. For R&B singer K. Michelle, the bet paid off when she appeared on
Love & Hip Hop: Atlanta
, VH1's voyeuristic look at the romantic lives of up-and-coming musicians. After the show, she was signed to Atlantic on the strength of her bedroom anthems. In March, Michelle released her third effort (and solid magazine joke)
More Issues Than Vogue
, an R&B record for Atlanta's new auto-tune era, featuring production from hitmakers like T-Pain, Jeremih and The Mekanics.
$25-$115, 8pm Sat, Aztec Theatre, 104 N. St. Mary's St., (210) 812-4355, theaztectheatre.com.
— MS
Sat 8/6
Bill Maher


A staunch supporter of gay marriage, animal rights and atheism, talk-show host, comic and political commentator Bill Maher has made his career calling out bigots and hypocrites. His public feuds with so-called conservatives have pushed the boundaries of public decency, and he is unapologetic about his scathing critiques of the world's religions, which he believes are responsible for the country's anti-gay sentiment. After the cancellation of his long-running late night talk show
Politically Incorrect
in 2002, Maher returned with a vengeance the following year as host and producer of the HBO series
Real Time with Bill Maher
. With 14 seasons under his belt, Maher brings his comedic stylings and political commentary to the Majestic.
$35-$96, 8pm, The Majestic Theatre, 224 E. Houston St., (210) 226-3333, majesticempire.com.

— Marco Aquino