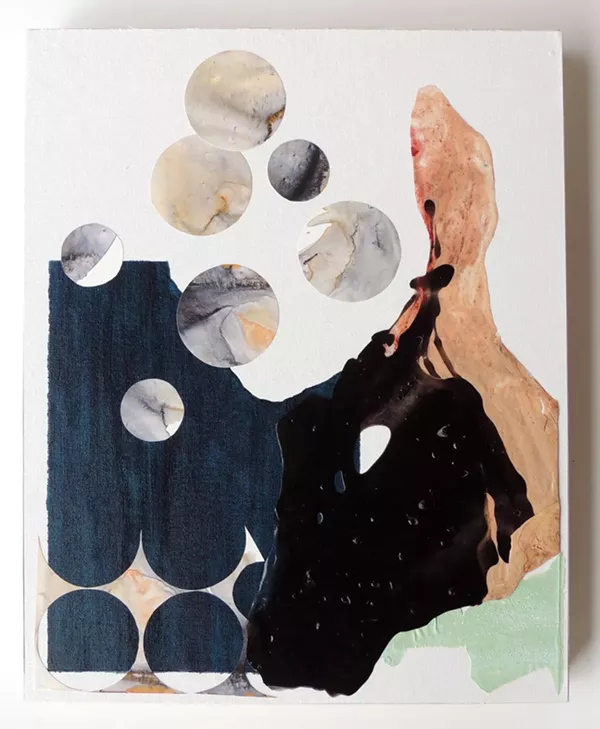 Andrea Reyes, Momento No.10
After hosting Lisette Chavez's stunning "Three Hail Marys, Two Our Fathers" show in July, Provenance Gallery will feature abstract painter Andrea Reyes' new show "Momento" for the month of August. Born in Piedras Negras, Mexico, and now based in San Antonio, Reyes learned to draw, sculpt and paint at a young age. Now, years later, with several exhibitions, some teaching experience, and a BFA in painting under her belt, Reyes creates works that seem to effortlessly combine the whole of her training and experience. Broody and earthy, her three-dimensional paintings imply a sense of touch while hinting at secrets yet to be revealed. Powerful explorations of dimension and tonality, these ruminative paintings also use color to accentuate the sense of motion and mood.
Free, 7-10pm Sat, Provenance Gallery, 1906 S. Flores St., (210) 216-8362, andreareyesart.com.