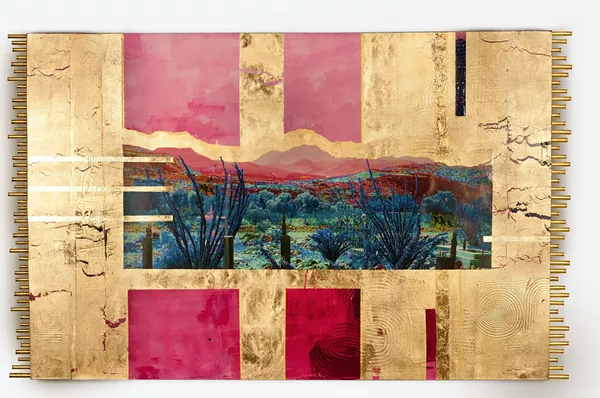 Sabine Senft, Remains to Be Seen
An official part of this year's Fotoseptiembre, despite also sneaking in some sculpture work and painting, "Borderland" is a new exhibit by multimedia artist Sabine Senft. Through her varied methods, Senft ruminates on the harsh experience of crossing the U.S.-Mexico border, something that has become increasingly treacherous. Begun in Marfa in 2013, this exhibit of work also has a distinctly personal side for Senft, as her experiences there led her to relive childhood memories of family tragedies associated with the Berlin Wall and the Iron Curtain. In this sense, Senft is able to reflect on a very particular (and tense) historical moment and a singularly individual experience, while fostering links between similar populations that have faced similar struggles worldwide. The frankly haunting exhibit, ideally, can serve to draw empathy and understanding to the plight of displaced populations everywhere, especially in our own backyard.
Free, 6:30-9pm Thu, Sept. 1, Cinnabar, 1420 S. Alamo St., Suite 147, (210) 557-6073, cinnabarart.com.