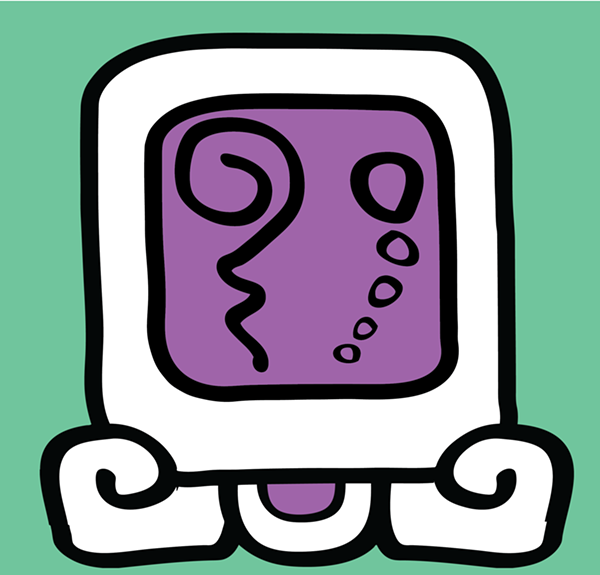 Teatro Audaz's logo is inspired by the Mayan symbol "Caban"
Devised as a means to "explore the varied experiences and cultures of Latinxs, immigrants, women and LGBT individuals through accessible
teatro
" Teatro Audaz San Antonio officially launches this weekend with a trio of events held in observance of Hispanic Heritage Month. Dubbed "Nuestras Voces: Our Voices," the program kicks off Thursday with a presentation of
The Panza Monologues
, a performance compiling women's stories surrounding "that roll of belly we all try to hide." Developed by Virginia Grise and Irma Mayorga with contributions from Bárbara Renaud-González, Petra A. Mata and María R. Salazar, the homegrown play comes to light in a production directed by Alison Vasquez (
7pm Thu, San Antonio College, McCreless Theatre, 1300 San Pedro Ave.
). On Friday, Jim Mammarella directs Maximo Anguiano's
Requiem of the Oppressed
, a drama that "takes a hard look at what is really going on inside prison walls." A panel discussion on the status of our nation's prisons follows (
free, 7pm Fri, San Antonio College, McCreless Theatre, 1300 San Pedro Ave.
). Wrapping things up on Saturday, The Bang Bang Bar hosts a launch party fundraiser and staged reading of Liz Coronado Castillo's
Aye, No!
Set in a small border town, the play follows a Latina college student who turns to her "fairy-drag-queen friends" (portrayed by the rising "Juniors" of Rey Lopez Entertainment) in the midst of a family drama (
donations accepted, 7pm Sat, The Bang Bang Bar, 119 El Mio Drive
).
For more about the company and its new Indiegogo campaign, visit teatroaudaz.com.