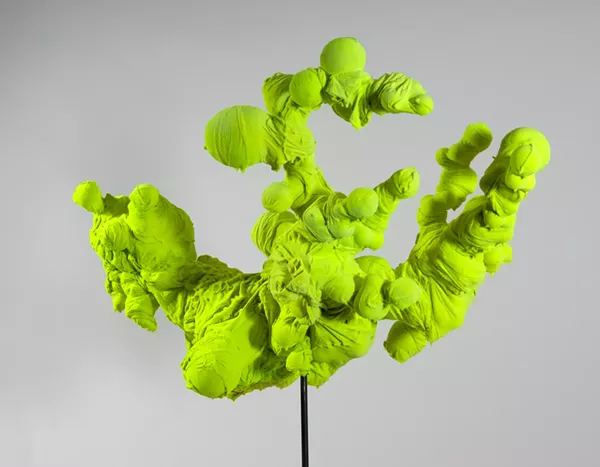 Kamila Szczesna, Tease No 6,
Still in the midst of its yearlong 21st "birthday" celebration, Artpace turns to its ever-growing contingent of collaborators for a pair of exhibitions hosted in the Hudson Showroom and Window Works Gallery. Having already selected the all-female trio currently in residence at Artpace, Massachusetts Museum of Contemporary Art (MASS MoCA) curator Denise Markonish assumed double duty as curator of "Objectives," a Texcentric group show gathering works by painter Jessica Halonen (Austin), RJP Nomadic Gallery co-founder Ryder Richards (Dallas) and multimedia artist Kamila Szczesna (Galveston, TX). Getting a sense of Markonish's curatorial style from this Hudson Showroom exhibition could only enhance the unveiling of site-specific projects by International Artists-in-Residence Lily Cox-Richard (Houston), Kim Faler (Williamstown, Massachusetts) and Kim Morgan (Halifax, Nova Scotia) come November. Opening and running concurrently in Artpace's Main Avenue windows is a trio of "immersive sculptures" by Emily Fleisher, a San Antonio-based artist elected by Taylor Bates, Artpace's director of programs and exhibitions.
Free, 6-9pm Thu, Sept. 22, Artpace, 445 N. Main Ave., (210) 212-4900, artpace.org.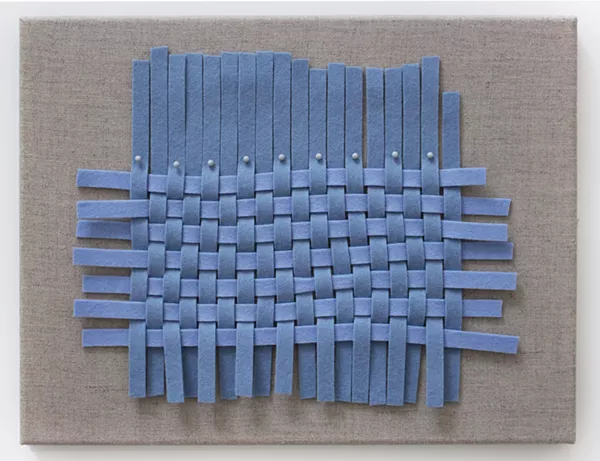 Jessica Halonen, Remnant (Blue Weave)