Thu 10/13
Visual Arts Faculty Exhibition


For some reason that we will never understand, it's a long-running cliché that those who can,
do
; and those who can't,
teach
. We think that's ridiculous, because, as if the nobility of the profession weren't enough, teachers and professors the world over are some of the biggest movers and shakers in a whole host of fields. This annual group exhibition by San Antonio College's visual arts department provides a fine case in point. Sometimes artists teach to pay the bills, sometimes they teach to inspire others with their own passion for creative pursuits, sometimes they teach for their own personal growth, and often it's probably all three. But, one thing is for sure: While teaching in the arts may cost you some time and energy, it's also rewarding and stimulating in terms of craft and vision. Come see how right we are at Thursday's opening reception for this year's SAC Visual Arts Faculty Exhibition. The stylistically diverse selection of artists includes local favorite Angela Fox as well as Alfonso Cantu, Rebecca Dietz, Eduardo Rodriguez and more than 10 others.
Free, 5-7pm Thu, San Antonio College, Visual Arts Center, 950 Lewis St., (210) 486-1030, alamo.edu/sac/vat.
— James Courtney

Thu 10/13
San Antonio Fashion Awards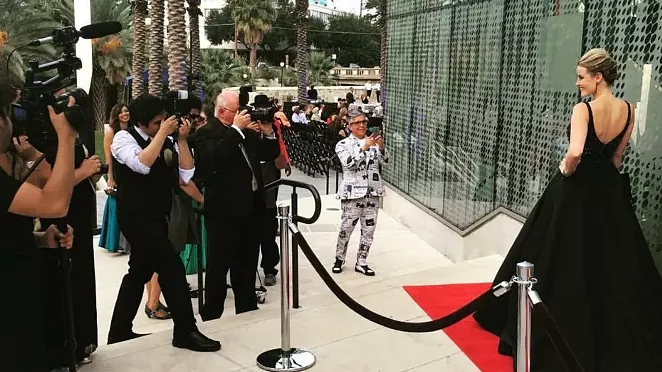 Billed as "the premiere red carpet event of the San Antonio calendar," Style Lush TV's San Antonio Fashion Awards ceremony celebrates individuals who help propel the local fashion industry in the next generation of innovation and high standards. Presented at the Tobin Center's Will Naylor Smith River Walk Plaza, the second annual outing calls for guests to dress in "Oscars glamour" or "avant-garde" attire for a stylish evening honoring the Retailer of the Year, Model of the Year, Hair Innovator of the Year, Makeup Innovator of the Year, Blogger of the Year, Photographer of the Year, Magazine of the Year, Fashion Artist of the Year, Fashion Event of the Year, Fashion Stylist of the Year, Streetwear Designer/Brand of the Year, Best Menswear Designer, and Best Womenswear Designer.
$60-$250, 6pm Thu, Tobin Center for the Performing Arts, 100 Auditorium Circle, (210) 223-8624, safashionawards.stylelushtv.com.
Thu 10/13 - Sun 10/16
QFest




Launched in 2013 by Pride San Antonio, QFest is held annually during LGBT History Month "in order to promote the understanding and multicultural community that is the LGBT community." Now in its fourth year, the film festival sets up shop at Brooks City Base Cinema for four days of features and shorts which reflect the unique diversity of LGBT life. Standing out among the fest's 13 feature-length films are a number of intriguing documentaries, including Adam Golub and Gayatri Kaul's
Sisters of the Wicked Wig
(following two experimental drag queens who create the Bushwig Festival amid Brooklyn's rapidly gentrifying landscape), Alan De Herrera's
The Jumper Maybach Story
(about a Texan man who adopts an abstract painter/clown alter ego in response to a lifetime of discrimination and bullying), Lisa Plourde's
Gender Troubles: The Butches
(focusing on women who "examine and challenge society's assumptions about what it means to be masculine or feminine") and San Antonio native Robert L. Camina's
Upstairs Inferno
(surrounding a 1973 fire that was purposefully set to a New Orleans gay bar and claimed the lives of 32 people).
$20-$50, 4-10pm Thu-Fri, noon-10pm Sat, noon-4pm Sun, City Base Cinema, 2623 SE Military Drive, (210) 531-3000, pridesanantonio.org.
— Sam Sanchez
Fri 10/14
Chicano Batman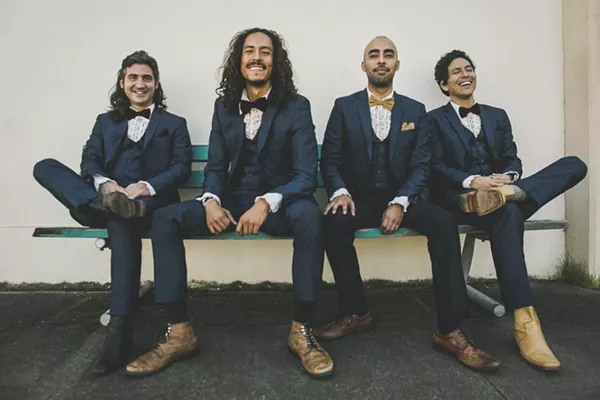 At its core, Los Angeles four-piece Chicano Batman is a jam band. The group's music, charged with that singularly twee, jam-band energy and replete with solos/extrapolations aplenty (especially live), is special, however, because it strays quite far from the typical genre haunts of other favorite jam bands. With a sound that's as diverse as it is hard to pin down from one song to the next, Chicano Batman pulls from soul music, tropicalia, reggae, cumbia, pop, and psych-rock to create a whole new aesthetic that's as much SoCal as it is pan-Latin. In the live setting, like any jam band, the outfit's compositions become even less predictable, even more intense and sprawling. If you've ever wondered what it might have sounded like if Curtis Mayfield tripped some sacred mushrooms and rocked a show in Central America, backed by a hybrid band of soul/funk devotees and Latin jazz orchestra veterans, here's your chance to (almost) find out.
$12, 8pm Fri, Paper Tiger, 2410 N. St. Mary's St., papertigersa.com.
— JC


Fri 10/14
Beetlejuice


The second-most annoying bit of Tim Burton-related news in recent memory was definitely those false rumors about
Beetlejuice 2
that sparked much social media outrage when a fake movie poster for the sequel appeared in March. But anyone who's followed Burton's career in recent years (
Charlie and the Chocolate Factory
,
Dark Shadows
,
Alice in Wonderland
) should've known the supposed movie poster — featuring Michael Keaton Photoshopped into reprising his role as the beloved "bio-exorcist" — was a fake because the director would never ruin the memory of a beloved classic without Johnny Depp in the starring role. Perfectly cast (Winona Ryder, Geena Davis, Alec Baldwin, et al.), art-directed (Catherine O'Hara was so impressed with production designer Bo Welch she wound up marrying him) and executed (Keaton was allowed to improvise enough to turn a dark horror film into a rambunctious comedy), 1988's
Beetlejuice
is probably what people most want to remember Burton for. Considering the amount of interest the false rumor of a sequel to a nearly 30-year-old movie got in comparison to, say award-winning biopic Big Eyes, fans better be careful about saying ol' BJ's name in vain, lest this oft-abandoned, Snopes-debunked sequel rise from the grave yet again.
Free, 8pm Fri, Will Naylor Smith River Walk Plaza, Tobin Center for the Performing Arts, 100 Auditorium Circle, (210) 223-8624, tobincenter.org.
— Jeremy Martin

Fri 10/15
Bad Religion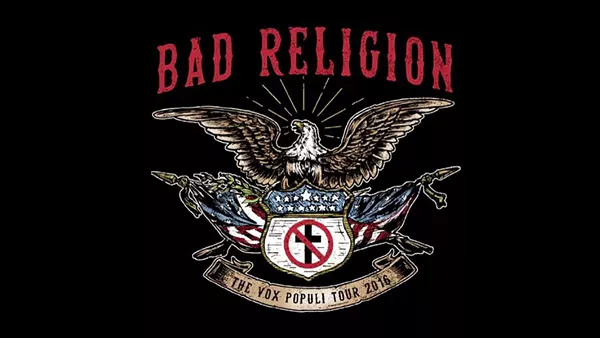 Two crucial entries into the vanguard of alt-rock, Bad Religion and Against Me! are combining forces for their Vox Populi Tour. The tour's namesake is taken from a Latin phrase that means "voice of the people," which unfolds as a symbolic gesture toward the disgruntled masses of society. Over the decades, this revolutionary sentiment has defined the acts to different degrees; even in their most commercially successful records, there's a potent feeling of fed-upness with classical conservatism. We hear the menacing snarl of Bad Religion's Greg Graffin in "21st Century (Digital Boy)" dripping with a subversive sense of political disenchantment – and, anyone who's spastically danced to "Thrash Unreal" is familiar with Laura Jane Grace's scathing brand of social awareness. Today the pillars of punk are serious about making progress through their music, as evidenced by Against Me!'s critically acclaimed
Transgender Dysphoria Blues
, which Grace penned after announcing her transition.
$21-$95, 8pm Sat, Aztec Theater, 104 N. St. Mary's St., (210) 812-4355,
theaztectheatre.com
.
— Abby Mangel
Fri 10/14 - Sun 10/16
Don Quixote


Photo by Alexander Devora
Ballet San Antonio opens its first full season conceived and executed by artistic director Willy Shives with the San Antonio premiere of
Don Quixote
, a three-act production based on Miguel de Cervantes' iconic novel from the Spanish Golden Age. The production is choreographed by Shives after versions of the ballet by Marius Petipa (1869) and Alexander Gorsky (1900), with music by Ludwig Minkus. Fondly known as
Don Q
, the ballet weaves a tale of romance, delusion and daring adventure in pursuit of dreams real and imagined. The ballet is beloved for its comedic flourishes, larger-than-life characters, and thrilling bravura dancing. There are four casts for this production and a number of children from the community are included. Opening night will feature Sally Turkel as Kitri and Daniel Westfield as Basilio. In another first for BSA, the company will begin to fulfill its mission to bring the splendor of ballet to South Texas by performing at the University of Texas Rio Grande Valley October 22-23.
$20-$134, 7:30pm Fri, 2pm & 7:30pm Sat, 2pm Sun, Tobin Center for the Performing Arts, 100 Auditorium Circle, (210) 223-8624, balletsanantonio.org.
— Tami Kegley

Fri 10/14 - Sun 10/16
Damon Wayans Jr.


Courtesy of Damon Wayans Jr.
He's more recently been seen on
The New Girl
and
Happy Endings
, but as might be expected, Damon Wayans Jr.'s first acting role was in the 1994 film
Blankman
, portraying the younger version of a character played by legendary
In Living Color
alum David Alan Grier. (Damon Sr.'s younger self, meanwhile, was played by younger brother Michael.) Damon Jr.'s stand-up debut technically came even earlier, if you count his many appearances in his father's act as the butt of the joke, including some stuff about the throes of puberty that's best not printed here 'cause it's just not as funny that way. Damon Jr. told Conan O'Brien that these bits sometimes made high school awkward, but that he couldn't really complain because the jokes paid for the house he lived in. Growing up as one of the almost innumerable funny people in the Wayans comedy dynasty must be a singular experience, one that drove Damon Jr. to take the stage himself to get payback. On a recent morning show interview, Damon Jr. jokingly estimated 20 minutes of his act is devoted to roasting his dad. Damon Sr. responds by suggesting tags for the jokes.
$25-$35, 8pm & 10:15pm Fri-Sat, 7pm Sun, Laugh Out Loud Comedy Club, 618 NW Loop 410, (210) 541-8805, lolsanantonio.com.
— JM
Sat 10/15
San Antonio Beer Festival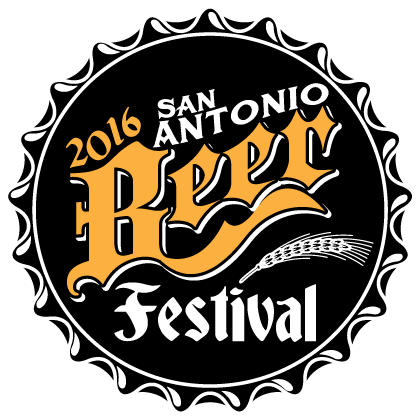 The San Antonio Beer Festival heads to the city's Eastside on Saturday for a hoppy afternoon hosted by the
Current
in Dignowity Hill. After two years in Maverick Park, the Alamo City's original beer festival will nearly double its footprint with this 11th annual event showcasing more than
400 beers
from across the globe. In addition to sampling suds from 150-plus local, domestic and international breweries, guests 21 and up can enjoy local cuisine for purchase along with a variety of live music, entertainment and activities, with proceeds benefiting the nonprofit San Antonio Food Bank.
$35-$45, 1:30-6:30pm Sat, Dignowity Park & Lockwood Park, 701 Nolan St., (210) 227-0044, sanantoniobeerfestival.com.
Sat 10/15
Una Noche en la Gloria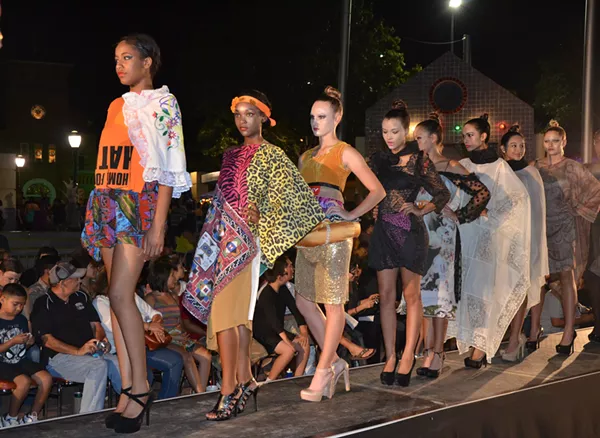 Fashions by Agosto Cuellar photographed by Bryan Rindfuss
Since its debut in 2009, the multidisciplinary arts extravaganza Una Noche en la Gloria has evolved into a happening that could literally only take place in San Antonio. Launched by Gabriel Quintero Velasquez under the umbrella of the Contemporary Art and Literature Organization (CALO) and sponsored by the Avenida Guadalupe Association, the free event unites musicians, poets, visual artists, performers, fashion designers and scenesters of all stripes for a wild night that — thanks to barricaded streets — maintains the community vibe of a block party. Taking over an array of Westside venues and multiple outdoor stages, this year's outing promises spoken-word presentations by 20-plus literary artists, live local music from the likes of Roger Velasquez, Los Flamencos de San Antonio and Femina-X, visual art galore, a hot-rod show courtesy of Pushrods Custom Car Club and the fan favorite "Runway en la Calle" — a fashion design showcase that plays out on a catwalk erected at the intersection of Guadalupe and Brazos streets. Curated by beloved local designer Agosto Cuellar and billed as "the most liberating runway event of the year," Runway en la Calle's 2016 edition combines individual fashion shows featuring designs by Golden Skyy, Fabian Alejandro Diaz, Petricia Falcon, Angelin de Carlo and Cuellar himself.
Free, 4-11:30pm Sat, corner of Brazos and Guadalupe streets, lagloriaarts.org.
— BR