Mon 10/17
"In Conversation with ... Joshua Prince-Ramus"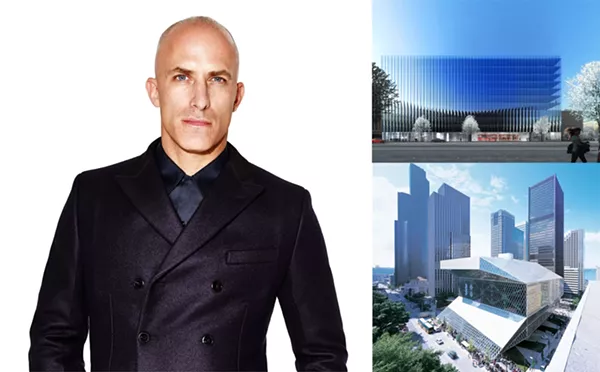 Courtesy of Joshua Prince-Ramus and REX
The UTSA College of Architecture, Construction and Planning's Speaker Series begins with Joshua Prince-Ramus, founding principal of the internationally acclaimed architecture firm REX. In a new direction for the CACP series, this year's theme is "In Conversation with …" UTSA assistant professor Dr. Antonio Petrov organized the lineup, introducing a format in which the presentation will be followed by dialogue about the speaker's larger body of work, theoretical questions, agency and design philosophy. To encourage active community participation in the new format, the audience is invited to submit questions for the dialogue through social media prior to the event.
Free, 5:30-7:30pm Mon, Oct. 17, McNay Art Museum, 6000 N. New Braunfels Ave., (210) 458-3121, cacp.utsa.edu.
Wed 10/19
What We Do in the Shadows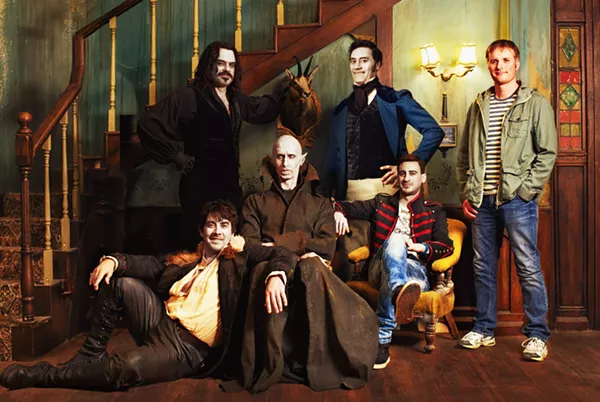 CineSnob and Big Hops' Cinema on Tap series continues with a Halloween-themed screening pairing a locally produced short film and New Zealand-based filmmakers Jemaine Clement (
Flight of the Conchords
) and Taika Waititi's 2014 mockumentary following four vampire roommates coping with life in the 21st century. Besides brews from Big Hops, guests can purchase food truck fare from Benjies Munch. Dogs and lawn chairs welcome.
Free, 7:30-10:30pm Wed, Oct. 19, Big Hops, 306 Austin St., (210) 320-1470, facebook.com.




Wed 10/19 - Thu 10/20
Peyton Clarkson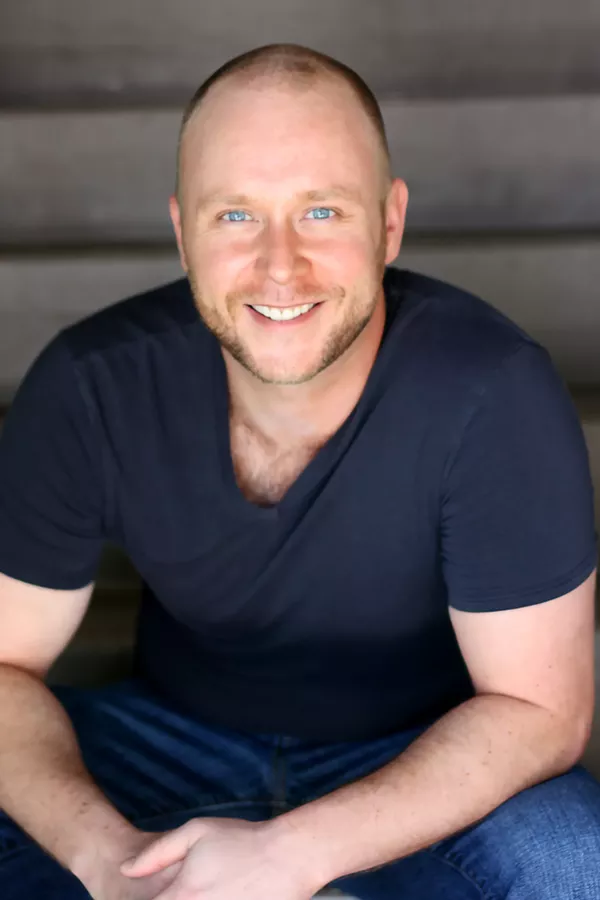 Courtesy of Peyton Clarkson
Born in Alabama and based in Los Angeles, comedian Peyton Clarkson specializes in a high-energy brand of stand-up that encourages audiences to "examine the absurdities of modern culture."
$17, 8:30pm Wed Oct. 19, 8:30pm Thu, Oct. 20, Improv San Antonio Rivercenter, 849 E. Commerce St., (210) 229-1420, rivercentercomedyclub.com.
Thu 10/20
Shop Rare Marketplace

Launched in August by vintage specialists Katalya Bustos, Mae Darrin and Kirstine Haynes, Shop Rare Marketplace returns to Brick this week for another evening of retro treasure hunting, live music, DJ beats and vegan treats. For this second outing, the gals add newcomers Precious Bbyz, Las Ofrendas, The Moon Child Shop, RiseRun and Raba Vintage to a mix of returning favorites including Oddballl Vintage, Massive Curves, MaeLeaf and Miss PayPal. While perusing the racks and of jewelry, streetwear, old-school T-shirts, bohemian fashions, plus-size womenswear and hand-painted denim, guests can take in sets by the likes of CLEE, Kirk Dambra and DJs Jonny, Executive Realness and Jevonchi. As the featured artist for round two, Kristy Farmer created Shop Rare's poppy new flyer image and a photo-booth backdrop for the event.
Free, 5pm-midnight Thu Oct. 20, Brick, 108 Blue Star, (210) 262-8653, brickatbluestar.com.
Thu 10/20
Mole Throwdown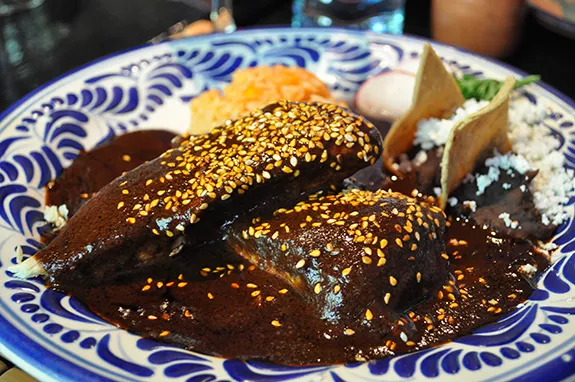 Mole is a rich, traditional Mexican sauce that, though it comes in many varieties, often combines chocolate with an array of spices and chilies to create a unique flavor profile. On Thursday at Centro Cultural Aztlan's Mole Throwdown, whether you're new to the robust delights and myriad adaptations of mole or a seasoned aficionado, you can dig into the mole-verse in the best possible way: by trying a little bit of everything. The entry fee, which helps support Aztlan's cultural programming, allows you to sample and vote on mole dishes from more than 15 competitors (The Box Street Social, Cocina Heritage and Viva Vegeria among them) and includes two drink tickets to use at a tequila tasting bar or for cocktails made with Tito's vodka. The 8th annual event also features a silent art auction and performances by Ghost Tracks, Roger "Rabbit" Garza, Jerry Vasquez and Grupo Folklorico de Bendiciones.
$40-$75, 6-10pm Thu, Oct. 20, Centro Cultural Aztlan, 1800 Fredericksburg Road, (210) 432-1896, centroaztlan.org.
Thu 10/20
"Get Smart: Understanding How the CIA Works with Hollywood"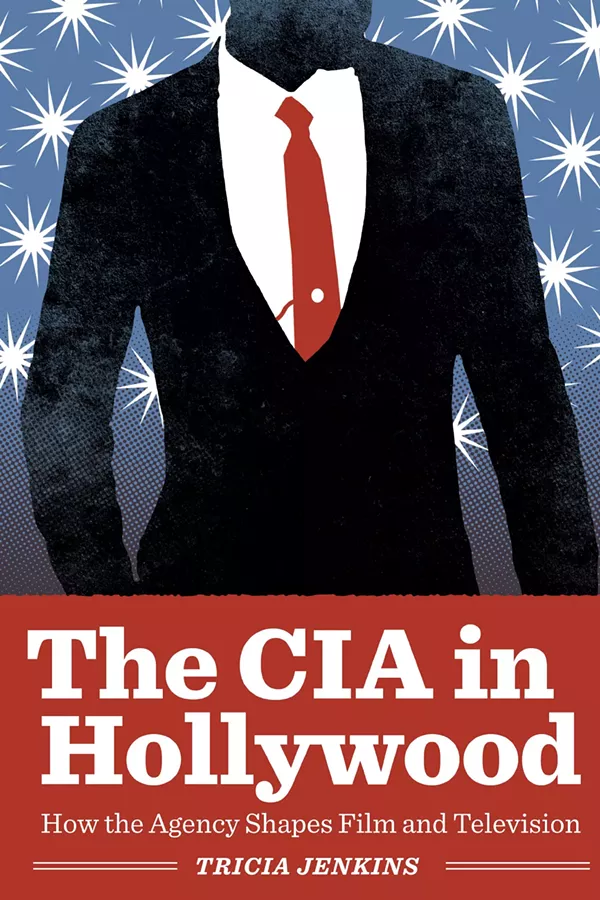 Author of the book The CIA in Hollywood: How the Agency Shapes Film and Television, Tricia Jenkins sheds light on the trend toward positive representations of the Central Intelligence Agency in American popular culture, arguing that "the CIA forged connections with the entertainment industry in the 1990s, actively influencing the ways that its image is portrayed."
Free, 7-9pm Thu, Oct. 20, Trinity University, Chapman Auditorium, One Trinity Pl., (210) 999-7011, trinity.edu.
Thu 10/20
"!Buen Viaje, Mariposa Monarca! (Have a Nice Trip Monarch Butterfly!)"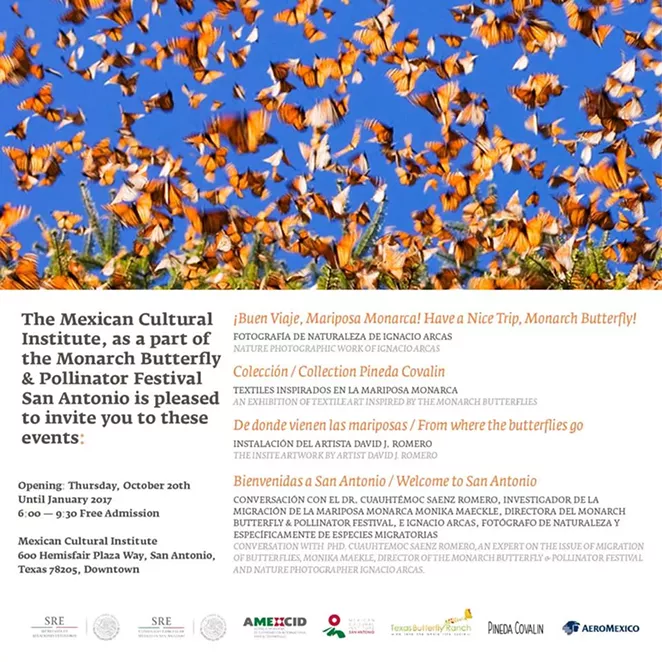 In conjunction with the Monarch Butterfly & Pollinator Festival, the Mexican Cultural Institute hosts an exhibition of photography by Ignacio Arcas, a collection of Monarch-inspired textiles by Pineda Covalin, a site-specific installation by artist David J. Romero and a "Welcome to San Antonio" conversation with Monika Maeckle, Cuauhtémoc Sáenz Romero and Ignacio Arcas, among others.
Free, 6-9:30pm Thu, Oct. 20, Mexican Cultural Institute, 600 Hemisfair Plaza, (210) 227-0123, icm2.sre.gob.mx/culturamexsa.
Thu 10/20
RevFems Mujeres Social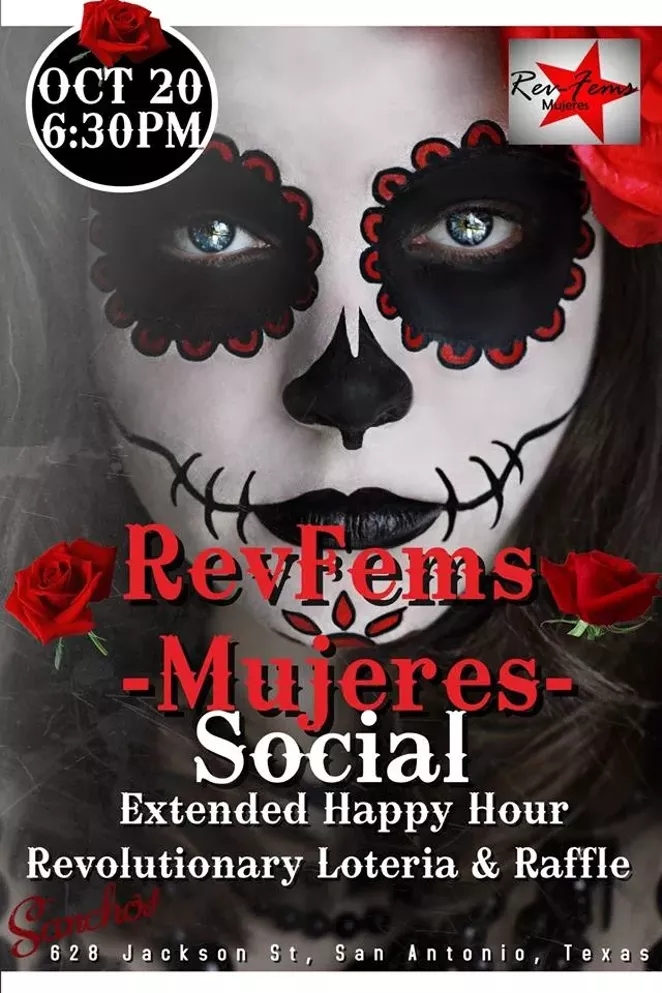 Open to revolutionary women, women who would like to know more about socialism, and men who are feminists and respect spaces where women practice empowerment, the RevFems Mujeres Social includes games of revolutionary lotería, a raffle and a discussion about ways to grow the socialist ideology in our city to meet the needs of women. In the spirit of the Halloween season, guests are encouraged (but not required) to don their favorite revolutionary attire.
Free, 6:30-8:30pm Thu, Oct. 20, Sancho's Cantina, 628 Jackson St., (210) 320-1840,
facebook.com/revfems
.
Thu 10/20
Maniac and Suspiria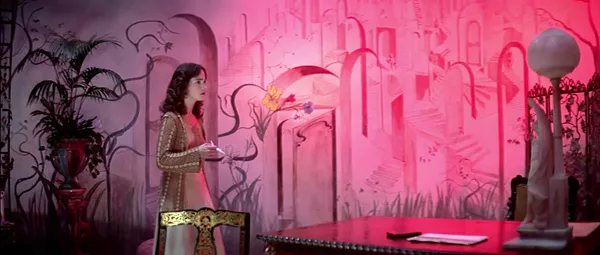 Video Dungeon Theatre returns to Oak Hills Tavern for a double feature pairing William Lustig's low-budget 1980 slasher flick
Maniac
(about a serial killer who scalps his victims) and Dario Argento's 1977 horror classic
Suspiria
(concerning a string of murders in a German dance academy). Bonus: Mixtape Johnny spins Halloween-themed vinyl throughout the night.
Free, 9pm-2am Thu, Oct. 20, Oak Hills Tavern, 7920 Fredericksburg Road, (210) 614-8855, facebook.com/splatterjunkie.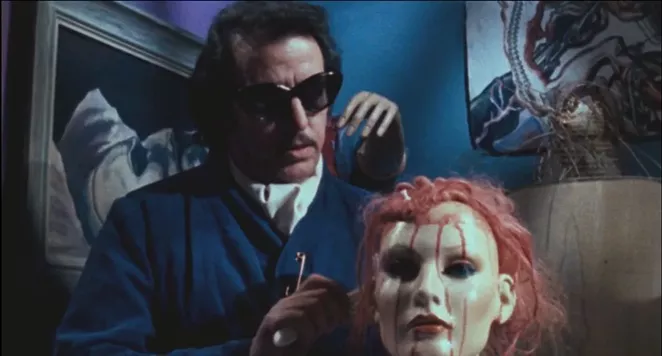 Thu 10/20
Get It On!


In yet another instance of local musicians doing good for the community, Chicana/neo-riot grrrl punk outfit Fea is set to play a unique and imminently worthy Planned Parenthood fundraiser at Paper Tiger on October 20. The multifaceted event, billed as "Get it On!," will feature games (like Viva la Vulva trivia and Name That Contraceptive), prizes (including special items from The Love Shack Boutique), and themed-drinks (like Pro-Choice Punch and Safer Sex on the Beach), before a rousing (arousing?) performance from Fea. All of the proceeds from the event will go to Planned Parenthood South Texas (PPST).
$10-$15, 8-11pm Thu, Oct. 20, Paper Tiger, 2410 N. St. Mary's St., papertigersa.com
.