Thu 11/24
A Lonely Horse Danksgiving

Bryan de la Garza
Lonely Horse
For the second time in as many years, estimable SA spirit-rock duo Lonely Horse is throwing a party on Thanksgiving, so you have a good excuse to run away from your family and drink yourself out of that food coma. Now back in action and rocking with the kind of renewed vengeance that could only come from a long hiatus caused by bullshit that has nothing to do with music, Lonely Horse will play this special Thanksgiving affair as a kind of launch sequence, since the pair will embark on a twelve-date tour of the South the following day. Joining Lonely Horse in its send off, in what amounts to a truly diverse and talented bill, will be poison-tongued SA rapper Milli Mars, electronic/avant garde songwriter Saakred (who just released a killer new album), and vintage garage rock heavies Harvey McLaughlin and the BottomFeeders.
$5, 9pm, Hi-Tones, 621 E Dewey Pl, (210) 785-8777, hitonessa.com.
— James Courtney
Fri 11/25 - Sun 11/27
Las Nuevas Tamaleras

The book
Tamales,
Comadres and the Meaning of Civilization
reminds
that tamales have served as "one of the keys to the survival of humans for the
last 7,000 years in the Americas." Deceptively simple in appearance, these holiday
staples can prove quite challenging to make, which is the premise behind Alicia
Mena's
Las Nuevas Tamaleras
. Since its 1993 debut, the production has emerged
as a favorite fans consider "as much a tradition with the San Antonio community
as
The Nutcracker
." Touching on the hard work, bonding and mishaps
intrinsic to yuletide tamaladas, Mena's one-act
comedy stars Patricia Zamora, Sonia M. Rodriguez and Kristina Keller as
first-time tamaleras who get an unexpected assist from the ghosts of tamal authorities
Doña
Juanita (Ruby Nelda Perez) and Doña Mercedes (Alicia Mena). Saturday's Reception
Night ($50) adds bells and whistles to the performance, including dinner, wine,
beer and live music.
$12-$50, 8pm Fri-Sat, 3pm Sun, Guadalupe Theater, 1301 Guadalupe St., (210) 223-2009, lastamaleras.com.
— Bryan Rindfuss
<!————————EndFragment————————>
Fri 11/25 - Sat 11/26
Merry Gentlemen
The Overtime Theater presents Merry Gentlemen, an original production written and directed by local playwright Sheila Rinear. Drawing inspiration from Charles Dickens' A Christmas Carol, Merry Gentlemen tells the story of Ben and Tim Dickens, a father and son whose lives have been on hold ever since a car accident that killed Mrs. Dickens and damaged Tim's leg. Similarly to the infamous Ebenezer Scrooge, on the Christmas holiday Ben is visited by a series of ghosts who press upon him to reconnect with the world despite the tragedy his family has suffered. Featuring performances by Darcell Bios, Lillie Freeman, and Kendall Dunlap, Merry Gentlemen promises a night of love and laughter with its unique twist on a classic tale that emphasizes the importance of humanity and interconnectivity. $10-15, 8pm Fri-Sat, The Overtime Theater, 1203 Camden St., (210) 557-7562, theovertimetheater.org. –Kelly Merka Nelson
Cory Morrow
Friday, November 25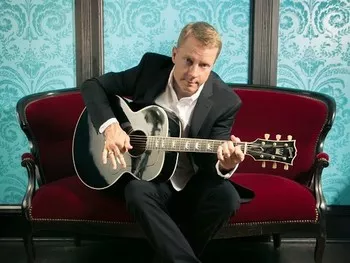 Low-key country star and talented singer-songwriter Cory Morrow has got
a lot of Texas miles in his songs. The man—who
grew up in Houston, earned his beer pong and koozie music chops in Lubbuock,
while attending Texas Tech University, and headed to Austin to chase his
honkytonk dreams—slings contemporary Texas
country that gets its southern rock edge via the Red Dirt movement and takes
its life advice from the holy road, as imagined in Willie's songs. Morrow's
songs, which manage to be slick and gritty, romantic and stony all at once,
fall in the same particular sonic realm as compatriots like Pat Green, Roger
Creager, and the Randy Rogers Band. In other words, Friday's show at historic
Gruene Hall ought to be one hell of a party.
$25.00, 7:00pm, Gruene Hall, 1281 Gruene, New Braunfels, (830) 606-1281, gruenehall.com
.
— JC


Fri 11/25-Sun 11/27
Peace Market (Mercado de Paz)

Esperanza Peace and Justice Center
The Esperanza Peace and Justice Center is once again presenting the truly splendid Mercado de Paz, now in its 27th year. A local mainstay for fans of all manner of arts and crafts, the Mercado de Paz is a whole lot more than just a weekend pop-up arts fair. As stated on the nonprofit's website, the Mercado de Paz combines the arts with considerations of "economic sustainability, international exchange and social consciousness." What else would you expect from the consistently active team at Esperanza?
The indoor/outdoor event is family-friendly and, starting on Black Friday, provides a conscionable, community-centered alternative to the biggest corporate shopping days of the year. This year's mercado will feature more than 100 international and local artists/artisans, live music provided by local performers, and tons of food choices, including vegetarian and vegan options.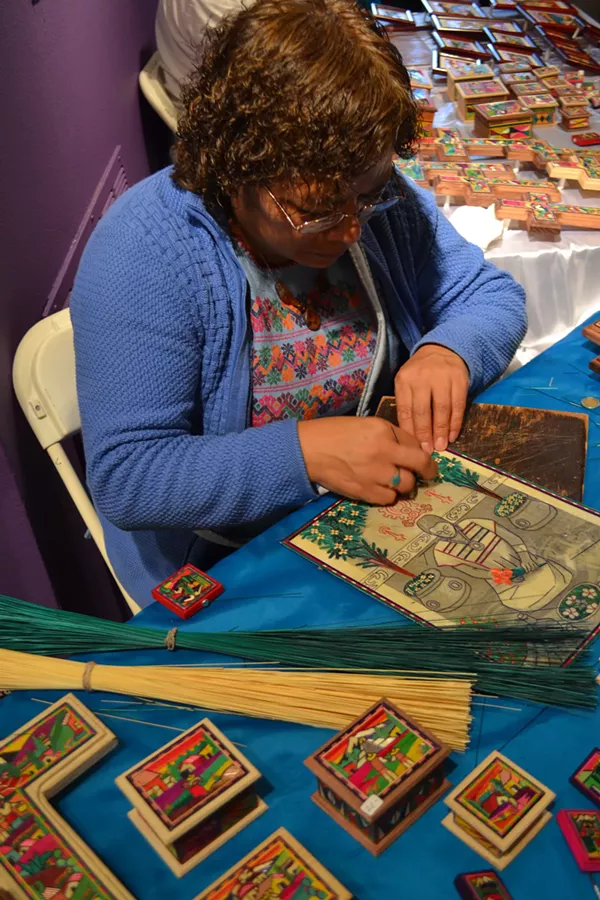 Esperanza Peace and Justice Center
In summary, the annual tradition is an ideal go-to, whether you're looking to bolster your art collection, score some points for the proletariat in the grand battle against our capitalist overlords, snag some one-of-a-kind gifts, catch some live music, occupy the kiddos for the day, or simply hang out and avoid the rest of your family.
Free, 10am-6pm Fri & Sat, noon-6pm Sun, Esperanza Peace and Justice Center, 922 San Pedro Ave., (210) 228-0201, esperanzacenter.org.
–JC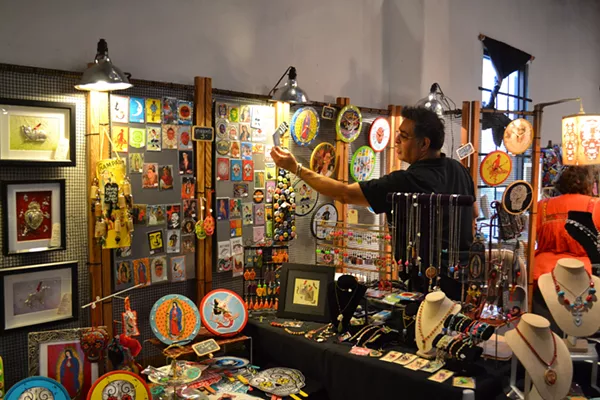 Esperanza Peace and Justice Center
<!————————EndFragment————————>
Fri 11/25-Sun 11/27
Joseph and the Amazing Technicolor Dreamcoat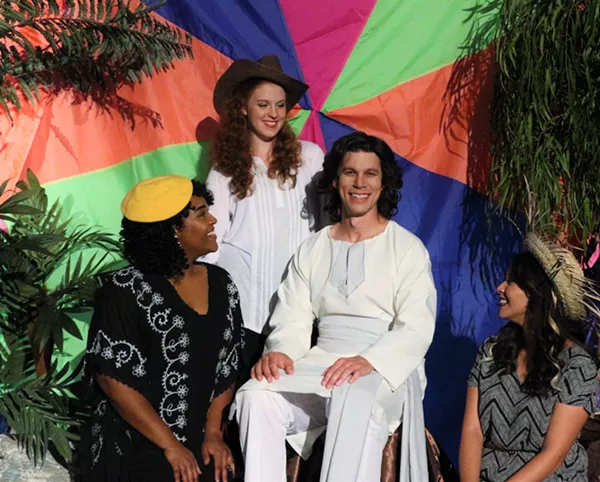 Woodlawn Theatre
Joseph and the Narrators
For their holiday show this year, the Woodlawn Theatre presents the upbeat and family-friendly Joseph and the Amazing Technicolor Dreamcoat. Originally written in 1968 as a 15-minute "pop cantata" for a private London boys school, Joseph was the first collaboration of the legendary Sirs Andrew Lloyd Webber and Tim Rice, who went on to write Jesus Christ Superstar and Evita. Joseph worked its way from schools and local theaters all the way to Broadway, retaining its cheerful, comical, and colorful roots. The show tells the familiar story of Jacob's favorite son and the jealous brothers who sell Joseph into slavery in Egypt where his wealthy boss's wife throws herself at him. Joseph only escapes life in prison because he can interpret the dreams of a desperate Pharaoh, "wryly and riotously" depicted as another "king" — Elvis. Many songs in the show become comic parodies of diverse musical genres, from country-western to calypso to rock 'n roll. $17-$26, 7:30pm Fri-Sat, 3pm Sun, Woodlawn Theatre, 1920 Fredericksburg Road, 210-267-8388, woodlawntheatre.org. –Rachel Cooley


Sat 11/26
Ventura's Night of Hip-Hop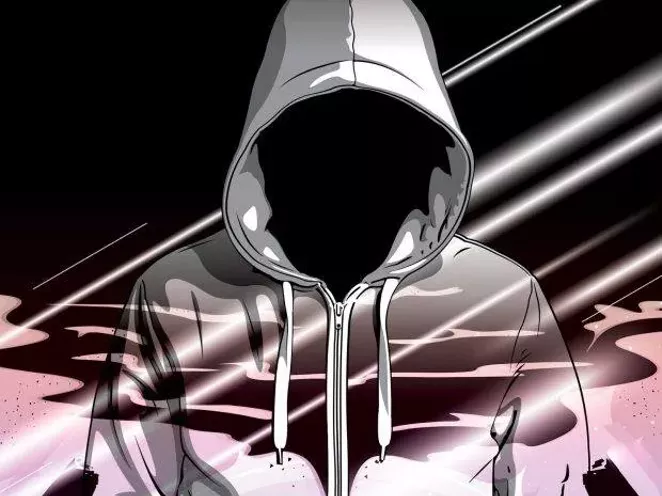 While San Antonio is a wonderful starting point for swarms of talented artists, our local scene is marred by an unfortunate tendency to push aside certain genres for the sake of others. We cherish scruffy punk rockers and dismal metal heads, but we often fail to mention the promising rappers and hip-hop artists in conversations about the many up-and-coming performers in the Alamo City. Seeking to steer attention solely toward these creative minds for a special evening, the shrewd crew at Ventura is hosting a night of pure hip-hop. Showcasing over a dozen acts, the extensive lineup covers an extremely diverse collection of single performers and groups. There are dark and brooding architects of rhythm like the Audio Boys as well as the reefer lovin' intellectuals of Flourish Gang, whom draw inspiration from complex lyricists like Method Man and hip-hop/rock hybrids like Kid Cudi. Roll up and break it down at Ventura.
5pm, $8, Ventura SATX, 1011 Ave. B, (210) 802-6940,
www.facebook.com/venturasatx.
— Abby Mangel
Sat 11/26
Scott H. Biram

Scott H. Biram is a
radical denizen of San Marcos that lists Kris Kristofferson as a fan. A force
of nature, his innovative songwriting style attracts listeners of all musical
proclivities. (Take a moment to prepare yourself: the multi-instrumentalist
mingles Depression-era blues with honky tonk attitude, blends proto-punk chaos
into the anarchy of black metal and tosses in a healthy dose of Americana for
good measure.) Not one to impose limits on himself, Biram conjures a maelstrom
of noise that evokes confluence of genre heard in Bob Log III. Brandishing a
sleek '59 Gibson, the dirty ol' one-man band is virtually unsinkable – in fact, he survived a collision with an
18-wheeler and performed a month later at Austin's Continental Club with two
broken legs and an I.V. still in his arm. If that's not dedication to artistry,
it's hard to say what is.
8pm, $8, Paper Tiger, 2410 N. Saint Mary's St.,
www.papertigersa.com.
— AM


<!—————EndFragment—————>
Fri 11/25-Sun 11/27
The Nutcracker
Ballet San Antonio once again brings the perennial holiday favorite, The Nutcracker to the Tobin for nine performances. Inspired by the classic E.T.A. Hoffmann tale The Nutcracker and the Mouse King, reality and fantasy blend in a young girl's dreams of a handsome prince, frightening rodents at war, and exotic characters from around the globe. San Antonio fans have a new production to look forward to this season from artistic director Willy Shives. In addition to his own choreography, Shives will incorporate that of the legendary Gerald Arpino for the "Land of Snow" and "Waltz of the Flowers" variations. Arpino was the co-founder of Joffrey Ballet and a tremendous mentor to Shives in his many years with that company.

In this family-friendly fare, more than 100 children from the community will join the dancers of the company along with local celebrities making surprise cameo appearances. Another sweet treat is that the company will be performing to live accompaniment by the San Antonio Symphony. This always raises the bar for a performance, adding another layer of sparkle and shine to the production. The much-loved score by Pyotr Ilyich Tchaikovsky will be sure to get even the Scroogiest among us into the Christmas spirit.

In addition to the performances, balletomanes will have an opportunity to shop the company's annual Nutcracker Market. Presented at each performance in the Tobin Center lobby, there will be an assortment of original nutcrackers and other holiday treasures perfect for the season of giving.
$20.30-$134, 7:30pm Fri, 2pm & 7:30pm Sat, 2pm Sun, Tobin Center for the Performing Arts, 100 Auditorium Circle, (210) 223-8624, tobincenter.org.
—Tami Kegley
<!————————EndFragment————————>
Sat 11/26
Jonathan Tyler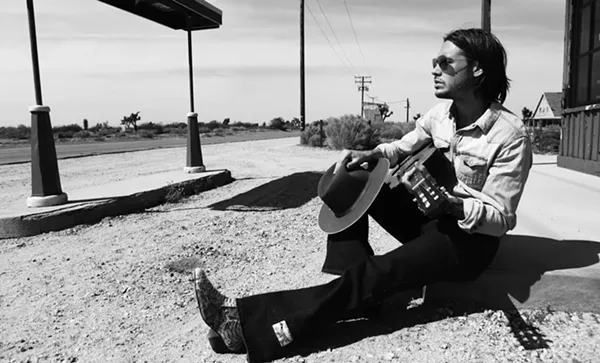 Jonathan Tyler, who used to include his backing band The Northern Lights in his official moniker, is a blues/Americana rock musician and songwriter, with a knack for emotive depth and crunchy, rootsy hooks. His gritty sound and his gently raspy voice catapulted him to fame, from his launching pad in Dallas, in the form of an Atlantic Records deal, spots on the nation's biggest festival bills, and musical features in a bunch of TV shows. These days, Tyler is signed with Thirty Tigers and reeling a bit from the heights he and his band achieved so fast. But, Tyler's latest album, 2015's Holy Smokes, is certainly his finest work yet, dialing up a traditional blues feel even in the midst of a hard-edged rock onslaught that barely sounds like Americana, despite smacking of heartland America through and through. $12-$65, 9pm, Sam's Burger Joint, 330 E. Grayson St., (210) 223-2830, samsburgerjoint.com. — JC