Thu 1/5
Red Hot Chili Peppers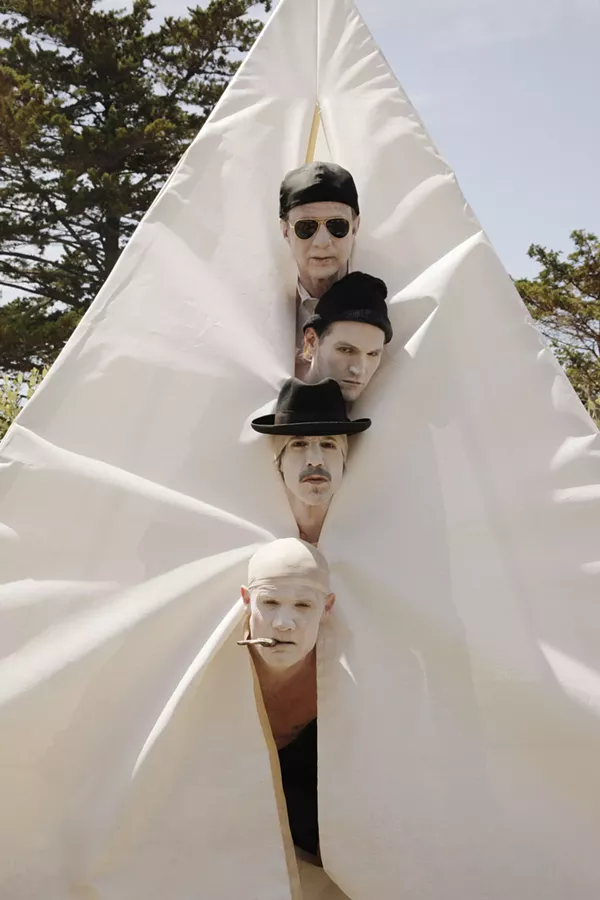 Photo by Steve Keros/Warner Bros. Records
If you can't Name That Tune within a couple guitar notes of "Under the Bridge" by the Red Hot Chili Peppers, you either were born after 2010 or have been living under a rock since forever. So if you're the latter and if you're reading this, welcome. Shit's all fucked up out here at the moment but there's some damn good music to kinda help us through it all, so take heart. With 80 million records sold, six Grammys, and an induction into the Rock and Roll Hall of Fame back in 2012, the Red Hot Chili Peppers are obviously as hot as their name suggests. The hyper-funky, punk-inspired and sometimes psychedelic rock 'n' rollers released an album earlier this year with the help of a new producer, Brian "Danger Mouse" Burton, which really brought a cool and refreshing edge to their sound. With lots of uncertainty on the horizon, one thing is for sure: the Red Hot Chili Peppers aren't making an exit from the limelight anytime soon. Also on the bill: Trombone Shorty & Orleans Avenue, Jack Irons.
$51-$101, 7pm Thu, AT&T Center, One AT&T Center Pkwy., (210) 444-5000, attcenter.com.
— Chris Conde




Thu 1/5 - Fri 1/6
"17 Pelicans Along the Banks When I'm 64"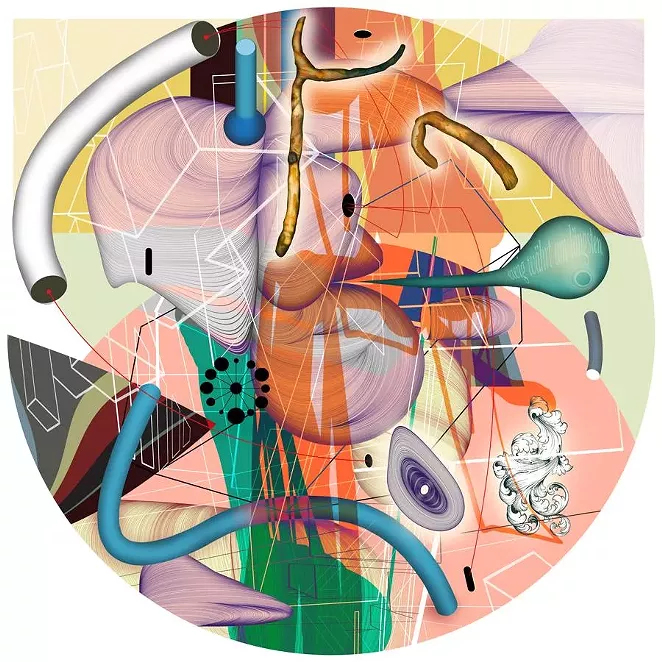 James Cobb, Lay of the Land
For even casual followers of the local art scene, a new exhibition by James Cobb is something to get excited about. Since the mid-1980s, Cobb has notched over 25 solo exhibitions and experimented wildly, with a creative abandon and pesky curiosity that makes him truly magnetic, in the realms of painting, drawing, digital media and music. His restlessness is an abundant and odd territory of generous fertility — whereas, for so many, restlessness just leads around in circles. For his new exhibit at FL!GHT, which collects work from the past two years, details are somewhat scarce. What we do know is that the exhibit, titled "17 Pelicans Along the Banks When I'm 64," combines three distinct (though not necessarily separate) bodies of work, all of which veer to the realms of surreal geometry, digital layering, dense symbolism and rich colors/textures. Some of the initial images are truly stunning. And, with Cobb, we'd be remiss not to also expect some surprises.
Free, 6-9pm Thu-Fri, FL!GHT Gallery, 134 Blue Star, (210) 872-2586, facebook.com/flightsa.
— James Courtney
Thu 1/5 - Fri 1/6
"Locations"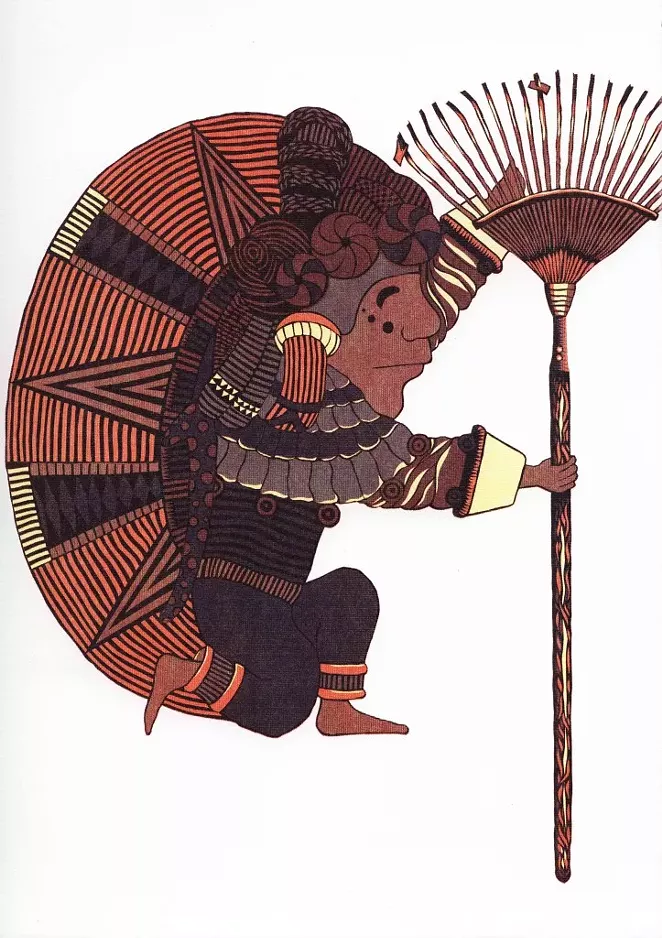 Beyond offering early exposure to the steady stream of students emerging from UTSA's department of art and art history, the university's offsite Terminal 136 occasionally showcases the work of faculty members — some of whom are nationally (and even internationally) recognized artists. Kicking off its 2017 programming on a promising note, the Blue Star outpost's two-man show "Locations" pairs assistant professors Buster Graybill and Humberto Saenz. Employing sculpture, installation, video and photography as "an all-terrain vehicle to traverse the rural landscape and reconnect with often-overlooked places," Graybill made a splash back in 2010 with his Artpace exhibition "Tush Hog" (which involved sculptural hog feeders that were released on a ranch and monitored with infrared cameras) and recently took over Sala Diaz with a solo show exploring "the conceptual potential of objects and materials often tucked away in garages, found on the shelves of sporting goods stores or loaded on the bed of a truck for a weekend vacation." A widely exhibited artist specializing in printmaking, Saenz creates work designed to "empower the viewer with knowledge about immigration issues which have affected and segregated Mexican immigrant communities." Often addressing contemporary immigrant issues, the objectification of minorities and the appropriation of mythological stories, his prints have depicted reimagined pre-Columbian themes and scenes, along with the "piñatafication" of familiar figures.
Free, 6-9pm Thu-Fri, Terminal 136, 136 Blue Star, (210) 458-4391, art.utsa.edu.
— Bryan Rindfuss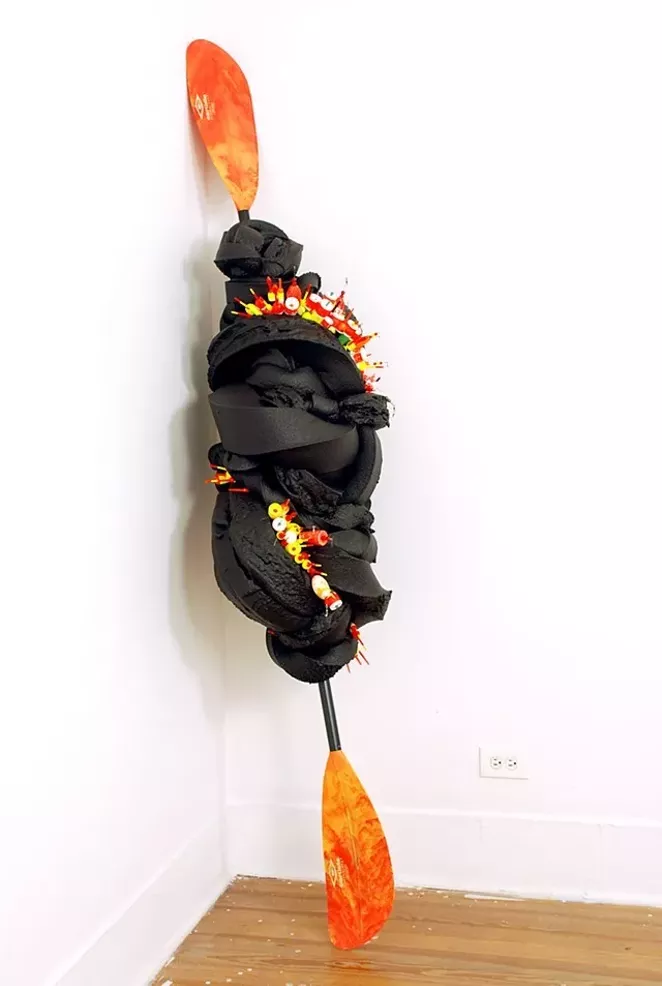 Thu 1/5 - Sat 1/7
DreamWeek Highlights


Established in 2013 with a mission to advance voices of tolerance, equality and diversity, DreamWeek is a citywide summit filled with discussions, screenings, concerts, exhibits and mixers rooted in 12 key topics: city, sports, cuisine, health, environment, technology, education, arts, youth, spirit, justice and business. Spread across 16 days and anchored by the Martin Luther King Jr. March on January 16, the fifth annual observance kicks off this week with an array of early highlights — including a talk between artists Robert Langham III and Casey James Wilson about the works they contributed to the group show "Hold Still" (
free, 6pm Thu, Blue Star Contemporary, 116 Blue Star
); "Foreign by Land, Native by Heart," an exhibit examining the refugee experience from the perspective of four San Antonio-based families who fled their homes in Malaysia, Pakistan, Afghanistan and Iran (
$8-$10, 9am-5pm Fri, Institute of Texan Cultures, 801 E. César E. Chávez Blvd.
); Delta Rho Lambda Chapter (of Alpha Phi Alpha Fraternity Inc.) and Moms Demand Action for Gun Sense in America's interactive panel discussion "The Election is Over, Now What?" (
free, 4-6pm Sat, New Creation Christian Fellowship, 700 Fourwinds Drive
); a reading from Anne Moody's autobiography Coming of Age in the Mississippi (
free, noon-2pm Sat, Carver Branch Library, 3550 E. Commerce St.
); the opening of British-Nigerian photographer Juliana Kasumu's solo show "From Moussor to Tignon: The Evolution of the Head-Tie" (
free, 5-7pm Sat, Musical Bridges Around the World Gallery, 23705 I-10 W.
); keepHer San Antonio's community-building discussion "keepHer Dream Alive: Celebrating the Long Legacy of Women of Color (
free, 2:30pm Sat, Launch SA Auditorium, 600 Soledad St.
); and an LGBT & Ally Safe Zone Training session led by Pride Center San Antonio (
free, 11am-3pm Sat, Westfall Branch Library, 6111 Rosedale Ct.
).
For a complete schedule of DreamWeek events, visit dreamweek.org.
— BR

Thu 1/5 - Sat 1/7
Pablo Francisco

Photo by Thomas Whitehouse

Mad
caricaturist extraordinaire Mort Drucker famously captured the essence of his subjects by focusing as much on details like their posture, hands, the spaces between their eyebrows, etc., as he did their facial features. That eye for minutiae was what differentiated his classic movie parody illustrations from street-fair souvenirs. And so it is with
Mad TV
alum Pablo Francisco, whose best-known bit as a stand-up comic is an impression of the movie-preview guy, a voice so popular with comics that odds are good it's being imitated at an open mic somewhere while you're reading this sentence. Francisco might be the only comic, however, to take the voice out of the context of a movie preview and put it into daily life, vividly illustrating its ridiculousness in a high-energy vivisection. Everybody's got an Ahhnold Schwarzenegger impression, but hardly anybody thinks to imitate the way he blinks.
$20, 8:30pm Thu, 8pm & 10:15pm Fri-Sat, Improv San Antonio Rivercenter, 849 E. Commerce St., (210) 229-1420, rivercentercomedyclub.com.
— Jeremy Martin
Fri 1/6
David Bowie Tribute


Even as 2016, a year full of major losses in the music world, finally settles in the rear view, the healing must go on. In that spirit, 2017 will likely be even more chock full of commemorative/tribute shows and rock vigils for the array of dearly departed talent. This Friday at Limelight, just such a tribute show will be dedicated to the memory and music of David Bowie. The show, which goes down just two days before what would have been the avant-pop icon's 70th birthday, will feature performances from The Flying Buttresses, Captain M.A. Zing, Ma & God, and Mount Pressmore. Proceeds from the small cover charge will go to fund cancer research in Bowie's honor, in the form of a donation to the Cancer Therapy and Research Center.
$5, 9pm-midnight Fri, Limelight, 2718 N. St. Mary's St, (210) 735-7775, thelimelightsa.com.
— JC


Fri 1/6
"Sex, Race, Science"


Presa House Gallery celebrates First Friday with the unveiling of San Antonio artist Rolando Briseño's new exhibit "Sex, Race, Science." Highlighting more than 30 years of Briseño's work, the show features early and never-before-seen paintings, as well as sculpture, photographic constructions, digital works and public art. In a 2015 article about Briseño in the online arts publication Glasstire, artist, writer and a former San Antonio Museum of Art curator David S. Rubin writes: "Considering San Antonio to be the most truly Mexican city in the United States, Briseño has committed long-term to raising awareness about San Antonio's Mexican heritage, and to push the art world to be more inclusive of Latino artists. Although his art is often politically charged, Briseño's interests lie in the scientific and philosophical realms, as his attacks on social injustice are usually veiled in imagery that explores our relationships to one another and to the cosmos." Briseño's works are held in the permanent collections of art institutions around the world. His most recent work includes installations at the Houston Intercontinental Airport, the Austin Convention Center, Trinity University and the Brooklyn Library System. In San Antonio, Briseño's art graces the San Antonio Airport and the Museum Reach. In 1991, he created a sculpture for a tiny island in the San Antonio River which commemorates the Spanish arrival in 1691 and the area's first mass. After the sculpture was installed, the spot became a popular place for weddings and is now known as Marriage Island.
Free, 6-11pm Fri, Presa House Gallery, 725 S. Presa St., (210) 445-6997, facebook.com/presahouse.
— Sam Sanchez

Sat 1/7
Spurs vs. Hornets


Courtesy of Spurs Sports & Entertainment
Heading into the New Year, the San Antonio Spurs find themselves in a familiar position, chasing the Golden State Warriors for the best record in the NBA. While neither team is currently matching last season's torrid pace, which yielded historic albeit disappointing results for each franchise, 2017 brings the promise of another title. After losing out on the league's All-Star Game due to anti-LGBT state legislation, the Charlotte Hornets have been one of the surprises in the Eastern Conference. Bolstered by a starting backcourt featuring Kemba Walker and Nicolas Batum, Charlotte boasts a top-10 defense, and is primed for a return to the post-season. Following their first-round exit in last year's playoffs, the upstart Hornets will be looking to test their mettle against an elite opponent.
$30-$1,600, 7:30pm Sat, AT&T Center, One AT&T Center Pkwy., (210) 444-5000, attcenter.com.
— M. Solis

Sat 1/7
"Rooted: Field Works from the Meadow"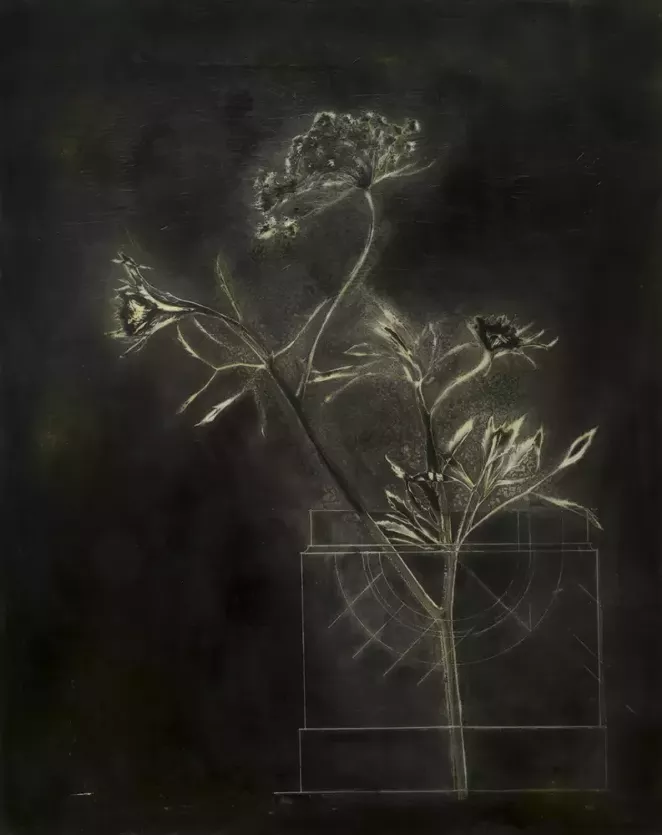 Carra Garza and Kari Englehardt are San Antonio-based artists who share a studio and a common interest in the melding of natural and non-natural elements. Speaking of their latest work, Englehardt described the inspiration as "a cataloguing and visual appreciation of the tiny meadow we created in front of our studio." While Garza begins with lumens, a type of camera-less photography that uses sunlight to transfer an image to a surface, and Englehardt begins with ink and rust relief prints, both artists arrive at an encaustic process, wherein layers of wax are smoothed over the piece, giving it the depth of an oil painting. Englehardt's prints are intensities, filled with shifting color and bold shapes, reflecting the rusted metal canvas underneath. Garza's photographs are shadowy yet light, exemplifying an elegance through the wisping flowers and plants she uses to create line, form and contrast. Describing her work, while also conveying the catalyst for their collaborative exhibition "Rooted," Garza explained, "It is the essence of a wildflower."
Free, 6-9pm Sat, REM Gallery, 219 E. Park Ave., (210) 224-1227, remgallery.com.
— Zephyrine Parten


Sun 1/8
Bill Engvall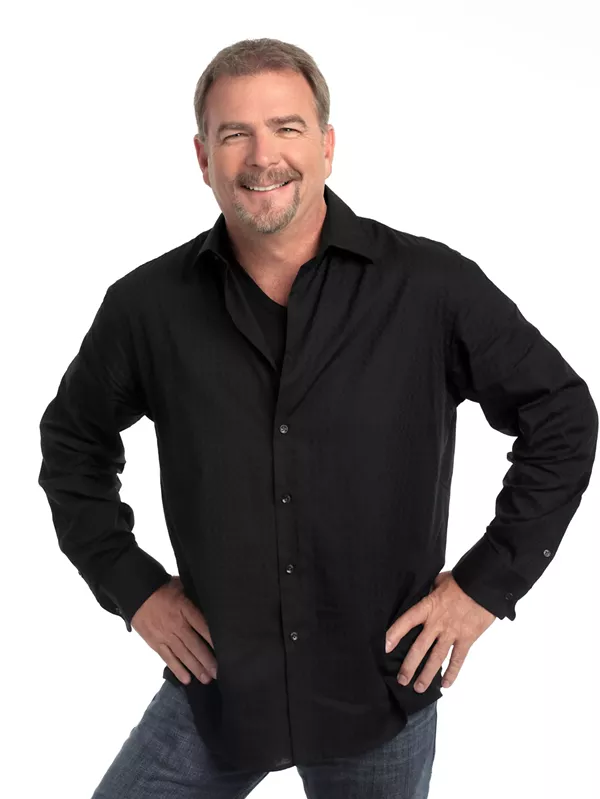 Far from an astrological icebreaker, Galveston-born Bill Engvall's signature bit "Here's Your Sign" (from his platinum-selling comedy album of the same name) suggests a system for clearly labeling people so you know instantly whether you want to talk to them, and fittingly few comics can boast so clear of a connection between their list of credits and the content of their comedic character. Whether you're looking at his biggest successes — the "Here's Your Sign" hit single featuring Travis Tritt, the "Blue Collar Comedy Tour" and sketch show, his own self-titled sitcom — or one of his earliest TV appearances playing Blanche Devereaux's son on a short-lived
Golden Girls
spinoff, what you see is what you're gonna get. Engvall seems to've strayed furthest from his specific wheelhouse when he cut a fourth-place-finishing rug on
Dancing With the Stars
, and our bet is you could tell just by watching him tango whether you'll think he's funny or not. Much like Tony Danza, Engvall is rarely seen on TV playing a character with a different first name. His own sign would most definitely just read "Bill."
$45-$90, 7pm Sun, Tobin Center for the Performing Arts, 100 Auditorium Circle, (210) 223-8624, tobincenter.org.
— JM